So how many is to many in this current time? If you spend any time at all on blogging related forums this question comes up quite often. Just as often as the question comes up, so too are the various answers. After just going through a major headache of a nightmarish WordPress upgrade for a client I have come up with my opinion on the subject.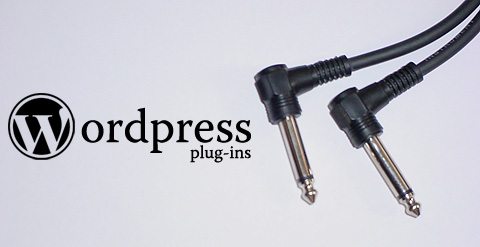 First I will tell you a little about an upgrade I just did and how I came to post this topic. The blog was running on WordPress version 2.2 and I upgraded it to 2.6.3. It also had a long list of plugins, most of them not really useful and all of them out of date. For anyone familiar with WordPress you know where this is going. The upgrade went fine until I started updating plugins and activating them. I started getting all kinds of database errors and fixing those caused the visual editor to disappear. After an hour of research with no real fixes I decided to scrap the whole thing, do a fresh install on a new database and selectively import only the content back into the blog. The point here is that some old setting, probably from an outdated plugin was causing the issues.
So how many WordPress plugins do you need? As very few as possible! If you don't know what a plugin really does, don't activate it. If you don't really need that new plugin, don't install it. I also suggest keeping away from plugins that require files placed in directories other that the plugins directory. Not only do these typically cause problems but can easily be overwritten or deleted when you upgrade WordPress. In fact for a typical blog very few plugins are needed. I am not a big fan of "best of lists" and when you start one everyone else wants to add their favorite. Here are my few "Must Have" plugins and if you add yours in the comment section remember we are trying to keep this list as small as possible!
Akismet – Gotta stop comment spam.
All In One SEO – The only SEO plugin needed!
FeedBurner FeedSmith – Make your RSS feed available to all.
Google XML Sitemaps
SimpleTags – (Although may be obsolete with version 2.7)
ShareThis – Or another basic social bookmarking plugin.
That is a pretty short list and really all you need to get the most out of your WordPress blog. Remember keeping WordPress plugins to a minimum and your version of WordPress up to date will make your WordPress blog upgrades much easier in the future.