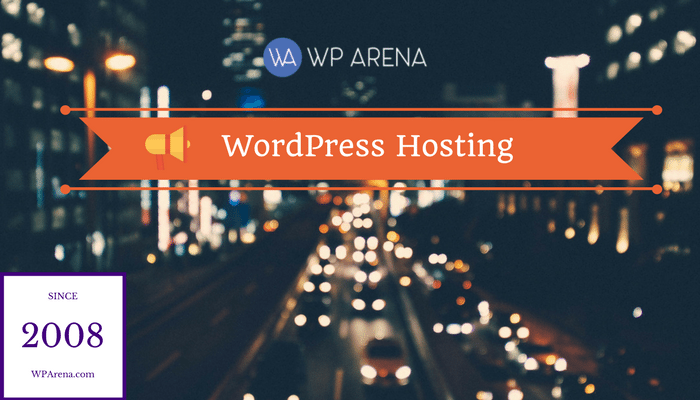 This is the most complete "Recommended WordPress Hosting" page ever created for WordPress users. If you have any recommendations regarding WordPress hosting or want us to know anything substantial about WordPress hosting, or find any bug reports or outdated information on this page, then please contact us.

Best WordPress Hosting For Small Businesses and Starters
There are a lot of WordPress hosting companies, but we have always recommended InMotion hosting as our #1 cheap WordPress hosting provider, and we still love and use InMotion for many of our projects.
We are conducting some severe testing of all great WordPress hosting companies and will soon update our other two choices below.
According to our experience, we highly recommend InMotion Hosting as our top choice for small businesses and startups.

Auto WordPress Installer
Unlimited Disk space
Unlimited Bandwidth
Anytime Money Back Guarantee
From $3.92/mth

Auto WordPress Installer
Unlimited Disk space
Unlimited Bandwidth
90-Day Money-Back Guarantee
From $3.49/mth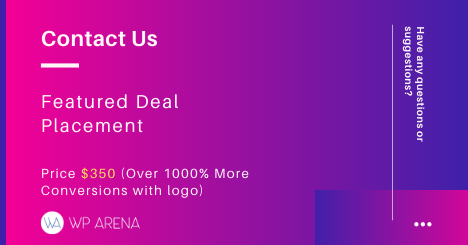 Top WordPress Managed Hosting For Larger sites
There are a lot of WordPress-managed hosting companies out there, and some of them are a lot more reputable than others. Some hosting companies also specialize in WordPress hosting specifically, whether that means they have a dedicated WordPress hosting solution or are entirely geared towards WordPress sites only.
In my experience of hosting dozens of sites over the years, there are only a handful of hosts that I would recommend for managed WordPress hosting. Below are my three recommendations.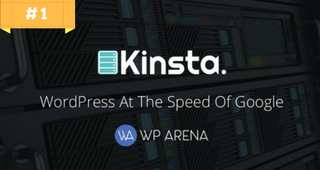 Kinsta is our top choice and recommended WordPress hosting company. Its distinction cannot be explained in a few words, but I will try to give you an overview of this company. Previously, WPEngine was our top choice for Managed WordPress hosting but soon after the launch of Kinsta, we move towards i . Wh ? Because they are using the Google cloud platform and are specific to WordPress Managed Hosting only . Alongside, being the best, they are also providing Free Migration . The best feature of Kinsta Hosting is its daily backups, top-notch security, and WordPress experts to provide support.
Their price plans are slightly higher than WPEngine but worth i . As you are getting the best WordPress-managed hosting with all the required features and support . They don't cap you on page views and visit . It means you can just have unlimited page visitors for any site hosted on Kinsta.
The dashboard of Kinsta hosting is awesome. It's soo powerful and simple that it can change your hosting experience . They are global and provide five different Google Cloud Platform Location . So, if you are serious about your online venture, I recommend you to test Kinsta Hosting.
---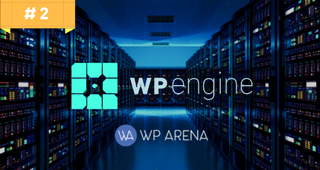 Our second top choice for WordPress hosting is WPEngine. WPEngine provides the best WordPress hosting service, and they were also the first to introduce the concept of managed WordPress Hosting service. They come with excellent service, 24/7 support, regular malware scans, enable CDN, security with a firewall, and a very attractive price that you can not refuse.
Their prices start at $29.99 per month, then go up to $99.99 per month for higher traffic sites, and $249.99 per month for heavy traffic sites.
They are more expensive than shared hosts simply because they hire WordPress engineers and have built a rock-solid system to make sure your website is up and running all hours of the day smoothly . What's more: they take care of security, scalability, and speed.
I have never seen any downtime with WP Engine for the over 6+ months that I have tested them ou . This is a level of service that's extremely hard to find, hence the price. The upper tiers of service include a built-in CDN which makes your web pages load a lot faster and also gives you an edge with Google since site speed is now a factor in SEO.
---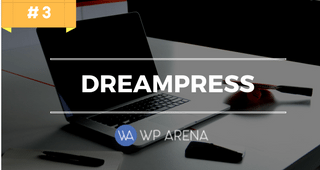 My third choice for WordPress Hosting is DreamPress. DreamPress also managed to get a proper space in WordPress Managed Hosting Worl . They have a 1-click WordPress install function right in the dashboard which makes it easy for anyone – even a beginner – to install WordPress in minute . You can get your site up and running in no time.
Even WordPress themselves recommend Dreamhost on their recommendations page. Given their track record – though not as reliable as Kinsta or WPEngine's with little bouts of downtime – DreamPress service is solid for a WordPress Managed hosting environment.
---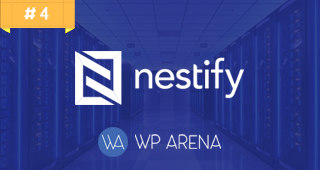 Nestify is another good name in WordPress hosting solution . With the advent of managed WordPress hosting solutions, Nestify is making its place in the list.
Nestify partnered with Google Cloud Platform to provide enterprise-grade infrastructure to all our Customer ! With the new DASHBOARD, fine-tuned the architecture, and formed a rock-solid partnership with Google Cloud Platform to create a new user experience that is more scalable, more resilient, and faster than ever.
Their prices start at $19.99 per month, then go up to $79.99 per month for higher traffic sites, and for heavy traffic sites $189 to $599 per month.
Nestify has built an array of managed WordPress Hosting, and WooCommerce Hosting solutions that help you succeed. Nestify's platform and hosting solutions automatically optimize the frontend and backend performance while maintaining the security and uptime of your websites.
Here are some of the most popular features that come free with all Nestify hosting plans.
Free Unlimited Migrations
Free Daily Backup
Free CDN
WP-CLI
Automatic daily backups
Security Scans
Free SSL
The list will be updated soon
WordPress hosting reviews
InMotion Hosting – A Thorough Review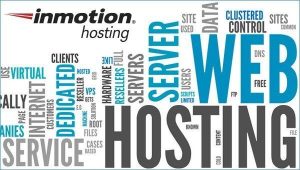 Web hosting service is integral to your cause if you wish to set up an enterprise on the internet domain. Every such customer who wants to set up an online venture is on the lookout for the best web hosting service out there which would supplement his or her needs with adequate services in the most affordable manner.
InMotion Hosting is one such web hosting service that carries the reputation for being one of the largest web hosting services in the world which happens to be independent . In this blog, we bring you a detailed analysis of the ups and downs offered by the InMotion web hosting service so that you can be more decisive while choosing a web hosting service.
Inmotion Hosting Performance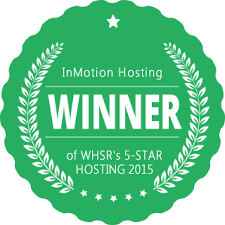 Firstly, talking about the hosting performance, the InMotion web hosting services provide an excellent uptime of over 99.99 percent which is remarkable . Such a high uptime ensures that your website gets an uninterrupted service which in turn provides that the things keep on flowing smoothly . Securely storing the web files on a server and at the same time, allocating them to every single visitor who visits the website at such an excellent time is a statistic that is remarkable in all senses.
InMotion Speed Performance

Speed is another determining factor when it comes to analyzing the robustness of a web hosting servic . InMotion fairs well when it comes to testing the quality of its web hosting service based on spee . A measure to analyze the speed is TTFB or Time to the first byte which implies the time it takes for the web hosting service to respond to the demand of the clien . InMotion uses solid-state drives for most of its servers which in turn contributes to the high speed it provides.
Customer Support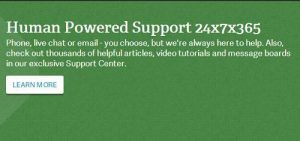 With an efficient as well as determined customer support, InMotion assists their clients via various means specifically vi . Phone or email or even live cha . Apart from that, they have hundreds of articles as well as tutorials put up on their website to address the queries of their customer . The agents at the client service desk are well equipped with all the adequate resources and the technical know-how needed to advise their clients.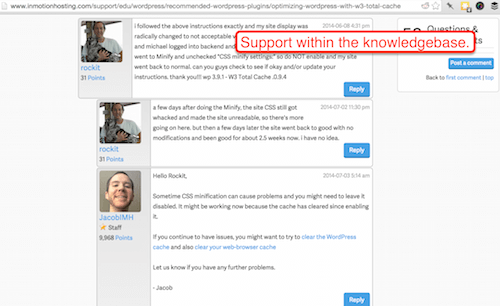 Apart from that, all the services, be it a phone, email or live chat are equally rapid in attending the customers.
InMotion cPanel Plus other Freebies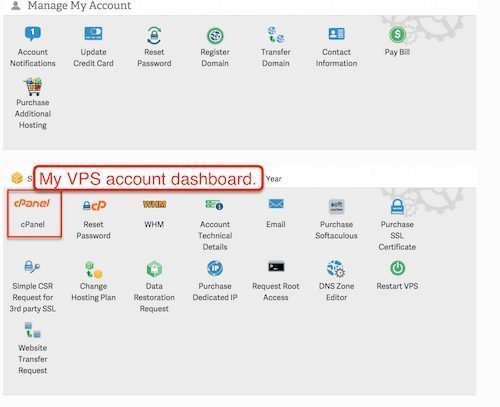 When it comes to looking at the control panel, InMotion integrates the control panel they possess directly with your dashboard which assists you in managing your accoun . In other words, you can directly access the cPanel with a clic . This makes it a lot more user-friendl . With a 90-day money-back guarantee as well as frequent data backups, InMotion ensures that its customers get enough freebies and advantages on the side which ultimately strengthens the bond between both.
Overall InMotion Verdict – Weighing the pros and cons
One can clearly take a hint as to how beneficial the InMotion web hosting servic . With occasional qualms based on tad-bit high pricing as well as the limitations imposed on databases, critics have criticized this web hosting service from time to tim . But this hasn't downgraded the reputation of the InMotion web hosting service by any means as it still continues to reign upon its throne.
Get 56% OFF by using the WPArena.com link below.
---
WP ENGINE – ALL TECHNICALITIES REVIEWED

WPEngine is a dedicated WordPress hosting service provide . It is precisely integrated with word press websites and application . The WP engine is a dedicated and well-managed WordPress host on the web which offers a lot of essential services to the use . As internet-geeks, most of you out there must be aware of the technical aspects which WordPress offers behind running thousands of websites all across the glob WPengine is one such web service provider that primarily focuses on hosting the word press, one of the most popular sites developing means as of now.
We would be having a look at the specific functionalities of the WPEngine in great detail in the upcoming sections.
To begin with, the WP Engine pretty much offers very decent and impressive features such as unlimited data transfers, malware scanning as well as the auto plug-in update . But this isn't only enough to entrust a hosted service provider
Issues with price
The primary reason as to why one might reject the WP Engine would be its cost which is truly sky-hig . There are four plans presented by the WP Engine to be specific with the most basic one standing at a pricey 29 dollar per month.
Should we even mention the other three?
Anyway, here they are:-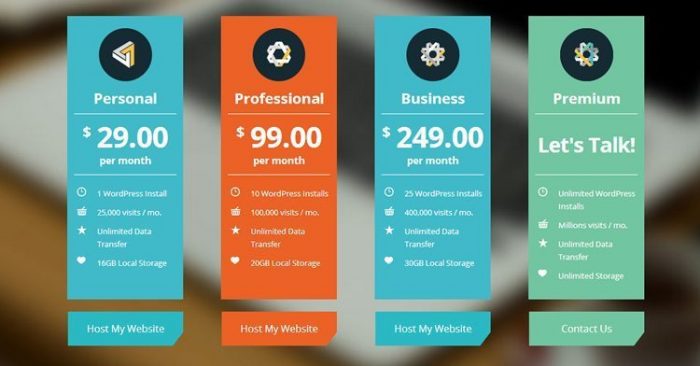 What's more preposterous is the fact that this very basic plan offers or rather supports just one-word press installation and offers just a scarce 10 GB of storage.
The only service which is a little bit relaxing is the fact that the plans mentioned above arrive with unlimited data transfers monthly, at more than 50 GB of dat . The money-back guarantees offered by WPEngine is also very generous.
The environment
The WP Engine is developed specifically for WordPress, so the installations and the plugins come pre-installe . That's a definite plus because it spares you a lot of tim . The WP Engine environment has very fewer compatibility issue . It's compatible with a variety of add-ons and plugins.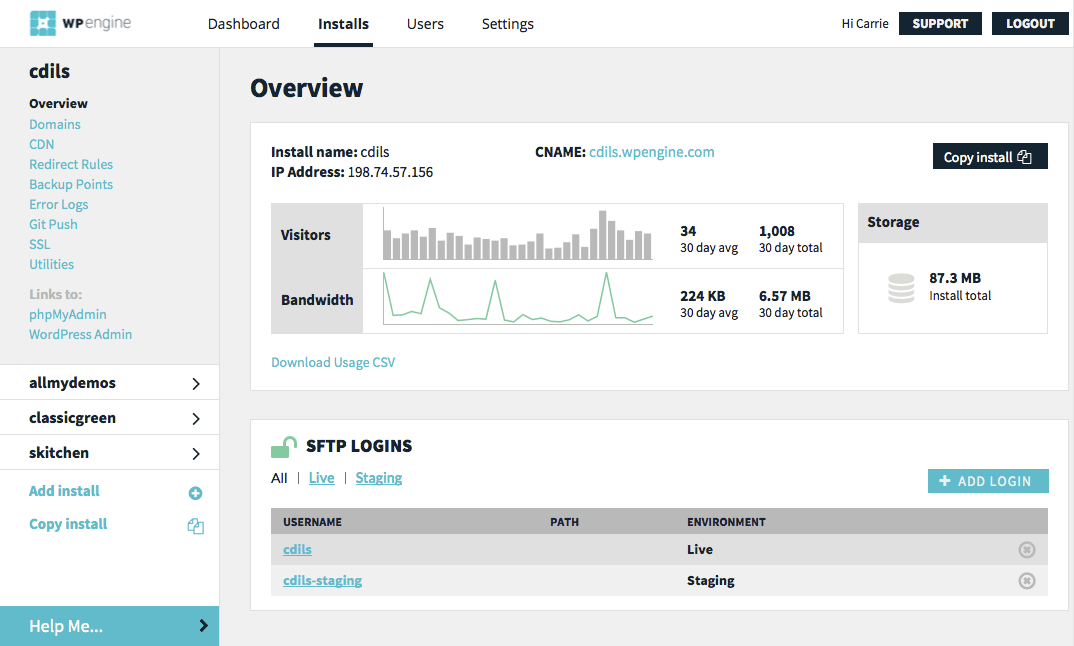 Some plugins aren't supported by the company as they cast some adverse effects on the performance of the engine.
The very basic fault with the WP environment is that it does not sell your domains, nor does it come with email accounts. For ensuring this, a third party is needed.
Security measures
Security features exhibited by the WP engines are very tight and deployed with extreme caution. Data integrity is laid stress upon when it comes to studying the aspects of WP Engine.
Levels of malware scanning and a firewall ensure that your website remains secure against all attacks or threat . The good guys at WP Engine also claim that if your site gets hacked, they will repair it free of cost.
Customer Care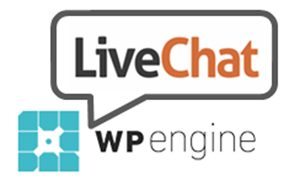 Finally, detailing the aspects of customer care at the WP Engine, a user experiences almost negligible to no delay at times you when you make contact with the customer service there.
This speaks volumes about the dedicated nature of the client service department there which is always ready to serve their customers 24×7 via Email and ticketing support too.
Finally, one can grab hold of the conclusion that the WP Engine is pretty much a decent hosting platform supporting the word press's functionality, but at the same time, one can argue against it on the underpinnings of prices, lack of unlimited accesses and data caps.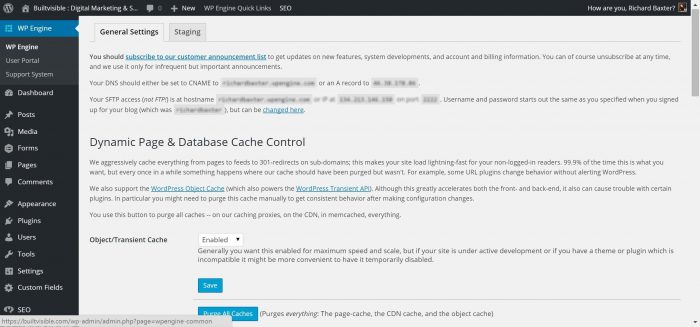 We have covered every technicality associated with the WPEngine. We hope we helped you.
---
Factors to Choose Best Web Hosting Companies
Choosing the most efficient web hosting service for your online venture is essential for determining the quality of service provided by your website. Most of the internet hosting services out there exhibit competitiveness on the grounds of the performance they provide, the uptime they guarantee, the resources they supplement you with and the customer support they offer you.
Through WPArena, we intend to provide you with a detailed guide to help you in making a wise decision for choosing the appropriate web hosting service. There are various factors that one must consider to choose a hosting company for their WordPress blog. Factors such as price, technical specifications, customer support, additional add-ons as well as many other features are necessary which we would be considering while developing this guide.
There are nine important factors that you should take into careful consideration before selecting a web hosting company.
Support.
Technical Specs
Uptime.
Security.
The geographical location of the data center: the nearer it is to your site users, the more speed your users will enjoy.
Speed and efficiency.
Specialty and Provision of Special Offers
Offsite Backup and Recovery: It is an essential factor for you to recover your original data in case of any unfortunate problems.
Pricing
. Customer support quality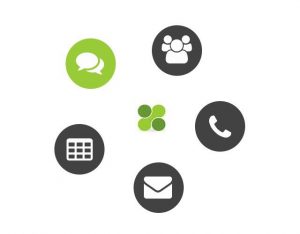 The support or the assistance provided by the web hosting company is crucial as the issues or the queries raised by the customers need to be addressed accordingl . Web hosting services these days are providing support services vi . Email facility, live chat feature as well as the ticket systems.
24×7 services are integral to validating the quality of the customer support of a web hosting service. The response time of the client's support is a major determining factor of the goodness of the customer support. Phone chat features are also integrated into the system of the web hosting service and address your queries toll-free.
Almost hosting companies advertise that they have quick and 24/7/365 support but no one knows the fac. So how can you make sure their supporting service is reliable or not?
The easiest way is to check, if they have a phone number, try calling them the late-night at or weekend to see if they are available. You can also send them an email and ask some simple questions related, and see how long it takes them to reply. In the case of no emergency, one day after is acceptabl . If you send the email on Saturday and no feedback is given until Monday, even they have no contact number, you had
In the case of no emergency, one day after is acceptabl . If you send the email on Saturday and no feedback is given until Monday, even they have no contact number, you had better choose another hosting service.
. Technical specs offered
One needs to heed the technical specifications provided by a web hosting service to make the best decision . The processing power provided by the web hosting service, the RAM efficiency as well as the disk spaces determine the quality of the technical specs offered to a great extent. If you are provided with excellent technical specs, you must go with that web hosting service without giving it much thought.
By these means, your device wouldn't face any downtime issues and the uptime of your website would be hig . Many web hosting services also provide support for additional domains as well as backups.
. Uptime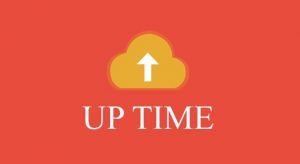 Uptime is the time that servers remain up and running. This is a great measure to determine the hosting quality. However, the problem is you have no way to verify the uptime . If a company provides 99% hosting uptime, then they will have 1% downtime . It means for a week the server will be down 1 hour 40 minutes 48 seconds and three days for each yea . Supposing you earn 1000$ per month and the server has 99% uptime, then your monthly income will be reduced by 10$ and 120$ per yea . It is worse that the customers and the search engines will evaluate your site unreliabl . As consequence, the traffic is decreased and 1000$ per month will gradually disappear . Therefore, I suggest that you should choose the company that offers a guarantee for the hosting uptime of 99.5% or mor . Some providers even state that 99.99% uptime of their server helps the site never be dow . However, do not put so much trust in them, unless they can make sure to refund the cost of storage in the meantime.
. Speed And Performance of Host
When it comes to speed and performance, we think of the hardware which is the necessary element to ensure the quality of web hostin . To determine the overall performance of a site, you must check factors such as RAM, the processor CPU, disk capacity HDD & SS . In which, the RAM memory and CPU will depend on the content on your website, some assessing customer and types of determining device . For disk capacity, I think that it is not necessary to use WordPress Hosting with the support of unlimited disk space, 5GB or more is oka . Besides, you can also check RAM, CPU, and disk space from your server control panel to have planned for the upgrade of the hosting.
. Provision of special offers
If a web hosting service specializes in a particular domain, it assists your venture by enabling it to grow in that specific direction. Most of the specializations offered must depend on the type of enterprise one intends to set u . A small enterprise doesn't need to specialize in a particular direction . All it requires is to satisfy its customers in every way possible.
. Price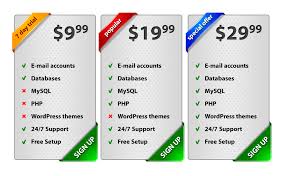 The most important factor which every person considers in prior to investing in a web hosting service is the rate of the different plans provided by i . Most often, it happens that devices that offer plans which are not very cheap provide you with more feature . It's quite obvious as the web hosting services which offer plans at low prices do that by limiting the services which they offer.
So, in totality, there are several features you need to take into account while choosing a web hosting service. These factors have been covered on this page in-depth and aim at assisting you in making a wise decision while choosing the web hosting service.
Beginners guide to WordPress hosting
Are you looking for WordPress hosting for your blog?
One of the first decisions to make when you want to self-host a WordPress blog is which hosting service to us . There are a lot of options to choose from and each comes with its advantages and disadvantage . To help you get started with WordPress blog hosting, we are going to take a closer look at the web hosting options for WordPress blogs below.
First of all, answer the following questions before selecting a Webhosting company.
What is the current web accessing traffi ? How do you expect its development in the upcoming time?
Do you want your hosting service to be friendly?
Do you need any support?
How much is your budget for hosting service?
Types of Hosting Environments
This guide is intended for beginners and can also be used by expert . We will discuss different kinds of Hosting environments like shared hosting, managed hosting, VPS, cloud hosting and dedicated servers.
Shared Hosting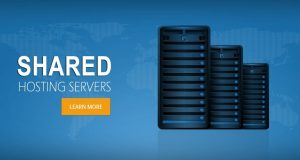 Let's look into the next WordPress Hosting option, i.e., Shared Hostin . As the name suggests, Shared Hosting shares a web hosting server among multiple user . The main goal is to keep the cost of hosting your blog at a minimum.
It is the cheapest packe . However, it comes with limitations and less flexible configurations than other type . Shared Hosting is a reasonable solution for businesses, information websites, and blog . Especially, it is very suitable for beginners or inexperienced users in bloggin . This hosting service is composed of multiple sites on the same serve . So if your site or another site on the same server has high traffic, then the remaining sites will be dow . This is not a good choice if you're building a commercial site and high traffic.
There are a lot of shared web hosting plans to choose fro . You can start a blog for as little as £1 a mont . There are, however, a few things to look for:
Make sure you have enough storage space for your blo . A basic shared hosting plan can come with anything from 500MB to unlimited storage space.
The same goes for monthly bandwidt . The amount of traffic that your hosting account can handle depending on the allocated monthly bandwidt . Unlimited bandwidth is always the way to go, but be sure to check if there are hidden limitations before deciding to make a purchase.
At least 1 MySQL database is needed to run a WordPress blo . Support for PHP is also essentia . Most shared hosting plans come with these features include . The best ones even offer unlimited MySQL databases, allowing you to set up multiple WordPress blogs with ease.
If you are planning on hosting multiple WordPress blogs, be sure to select a shared hosting plan that supports multiple add-on domain name . Similar to the previous features, there are shared hosting services that offer unlimited add-on domains.
The obvious disadvantage of using a shared hosting plan is its performanc . Since the server is shared with hundreds – even thousands – of other websites, you can't expect the full performance of the server to be at your disposal.
Reseller Hosting

Reseller Hosting is very similar to shared hosting with one main difference that you can set up multiple shared hosting accounts with a single reseller accoun . The amount of space, monthly bandwidth and features you get with reseller hosting are usually higher as well.
Reseller Hosting is useful when you are hosting a large number of WordPress blog . You can set up a separate account for each blog, have multiple server and blog administrators working on individual sites and keep everything separated from each other.
You can expect to get better performance from your Reseller Hosting Accoun . The server is shared among fewer users, allowing your websites to perform better under heavy load.
VPS Hosting

VPS or Virtual Private Server is another very good WordPress blog hosting option for yo . VPS Hosting is designed according to your deman . With a virtual server, you will have full access, the data control center of servers and a series of virtual hosting packet depending on RAM, CPU, HDD capacit . Whether you choose any virtual hosting packet, you can still switch whenever you wan . You can also modify the components of the server according to usag . However, if you do not have a deep technical background, there is a possibility that you will make it worse with innocent setting . The VPS Hosting will clear your concerns about a slow or overloaded server, as long as you ensure that there is enough resource for i   This hosting service fits intermediate-level bloggers or developers with specific purposes.
It is a bridge between shared or reseller hosting and a fully dedicated serve . A physical server is still shared among several users, although the ratio is much Much smaller as compared to shared or reseller hosting . On top of that, server resources are virtually allocated to each account.
If you get a VPS hosting with 2GB of RAM, for example, you are getting 2GB of RAM assigned to your account. Other users can't use that allocated amount of RA . As a result, VPS hosting offers the best balance between performance and cost.
Sounds good ? Don't get too excited just yet . Most VPS hosting services are marketed as unmanaged. This means you have to set up your VPS account before you can start hosting WP blog. Fortunately, there are easy ways to do this.
Digital Ocean, for instance, offers ready-made images for WP blogger. The virtual server, known as Droplets, can be set up with WordPress ready for us . You still need to update the server, do routine maintenance and perform other administrative tasks yourself to keep the site running at maximum performance.
Dedicated Servers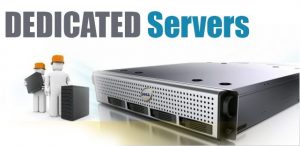 For a site that has a large number of visitors or run custom codes that require maximum server performance, a dedicated server is the (only) way to g . Dedicated servers are servers that you can rent out from hosting companies . You do not have to worry about memory, processor, and disk space because all of them is yours and the website will never be slo . The Dedicated WordPress Hosting brings you a lot of benefits such as high performance, stable email, security, ease of control, etc… However, due to the high cost of the hosting packet, it usually is used for heavy traffic website . There are multiple server specifications to choose from, giving you limitless possibilities. With dedicated servers, no WordPress blog is too large or too complicated.
The technology behind dedicated servers will enable site owners to choose from a large number of options. You can opt for SSD storage to harness maximum performance. For sites that need ample room, there are cheaper RAID HDD options as well . The same can be said for processors, the amount of RAM, and even network cards and options.
The downside ? Dedicated servers are usually expensive. You are renting out an entire server after all.
Cloud Hosting

Cloud hosting is a little bit different than traditional hosting . Instead of using a single server, your site is hosted on a cluster of server . Amazon has an excellent cloud hosting service that is designed to work with a wide variety of web applications, including WordPress.
Cloud hosting offers maximum reliability . Since the site is not hosted on a single server, uptime can be maintained at a significantly higher level . Cloud hosting services are also considered better regarding performance, especially when compared to shared hosting service . Even better, you can expect to get more storage space for less with cloud hosting.
On the other hand, secure cloud hosting services are not easy to set up or maintain. You need to know your way around connecting multiple cloud services before you can have your WordPress blog hosting.
Managed Hosting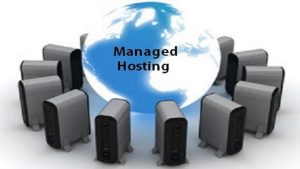 Managed Hosting is the best choice for your WordPress website because the Managed WordPress Hosting offers you the following benefits: Fast Speed blazing, Security, Automatic Backups, Updates, Better Support, Better uptime and Scalability which are all useful features, however, the price is very appropriate.
You do not need to pay attention to techniques apart from improving and adding content to build a more wonderful site.
WordPress Hosts To Avoid
Whichever host you end up choosing for your WordPress blog, I highly recommend you do not go with cheap and simple cPanel Shared providers since I've had terrible experiences with them or know how unsatisfied my friends have been with using them.
WordPress Hosting FAQs
What to look for in a hosting company?
There are a lot of hosting companies out there claiming to be the best fit for you. Here is what you should look for while choosing a hosting company:
– Reliable customer support
– Maximum uptime
– Quality performance at a reasonable price
What does 99% hosting uptime mean?
If your hosting company provides you an uptime of 99%, it means that 99% of the time your website will be available online. The 1% downtime accounts for the time in which your site won't be available online.
How many websites can I host using dedicated servers by InMotion hosting?
Using InMotion hosting, you can host as many websites as you want. There is no limit on the number of websites one can host using dedicated servers by InMotion Hosting.
Does InMotion Hosting offer any backup services?
HDD drives with large capacity are usually used as backups for a monthly fee. Moreover, it also offers Managed Hosting Team Script as a unique backup solution.
What kind of customer support is available for WordPress hosting?
WordPress Hosting companies offer customer support via email, phone, and live chat. Customers decide how they want to communicate.
Is WP Engine worth its price?
Compared to the rest of the market, its packages are expensive even though it does not offer any additional services. WP Engine also offers a money-back guarantee to aid the customers.
How safe is WP Engine?
WP Engine provides malware scanning and firewall that protect websites against malicious attacks and threats. When it comes to data integrity, WP Engine can be fully trusted.
What is shared hosting used for?
Shared hosting is for you if you want to utilize a single server for multiple sites. There is, however, a limit to the number of sites you can run on a single server. This is usually defined in a hosting package.
What is the difference between shared hosting and reseller hosting?
The key difference between the two types is ownership. Shared hosting is meant for the owner who uses it whereas reseller hosting can be sold to another owner and hence has two owners i.e the owner who bought it originally and the owner to whom it is sold.
What do we use reseller hosting for?
Reseller hosting is ideal for freelance developers who host multiple client sites and startup owners. Once bought, the owner can relocate the resources to other clients within no time.
What kind of hosting should I use for my WordPress site?
Managed WordPress hosting offers the best package for a WordPress site as it provides automatic backup, reasonably good speed, and good support.
Last Updated: 15th June 2022.