If you build websites for clients with contact forms, your clients may be required by multiple privacy laws to have a comprehensive Privacy Policy.
In this article, we'll explore why virtually every modern website needs a Privacy Policy and the information this page should contain. We'll then share an easy way to help your clients generate their own Privacy Policies. Let's get started!
Understanding Website Privacy Policies
Most websites collect personal information about their visitors in some form. Regardless of whether your clients are multinational enterprises, small businesses, non-profits, or hobby bloggers, they're likely tracking user behavior or gathering contact details.
Even something as simple as a contact form can raise privacy concerns. When a user submits their inquiry, it usually triggers an email that's sent to the website's owner. This means the visitor's personal information is immediately shared with the email service provider: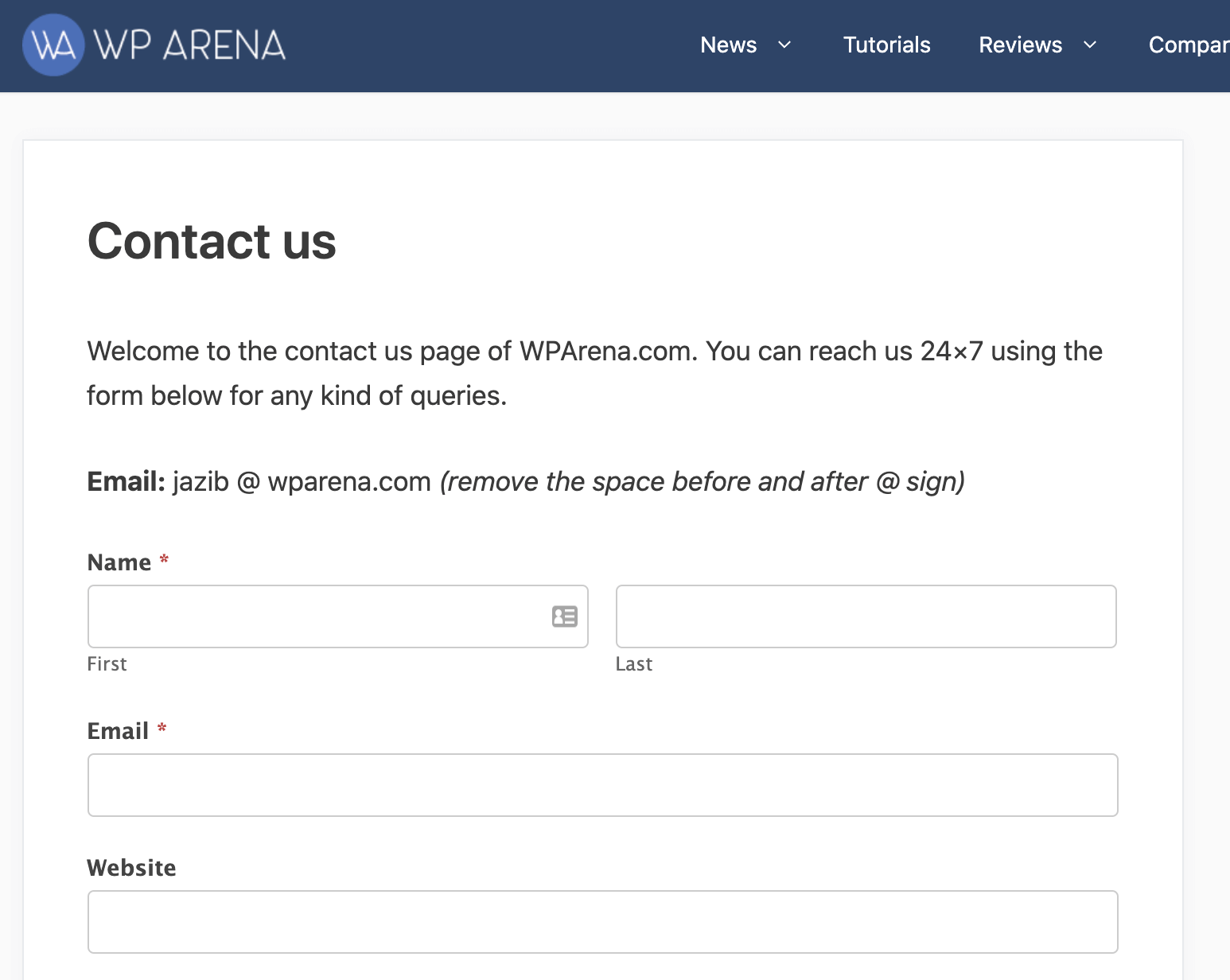 Websites can also collect data via tracking tools such as Google Analytics and marketing programs such as Google Adsense.
Websites that collect Personally Identifiable Information may be legally required to have a Privacy Policy. Your clients may need this web page to comply with the General Data Protection Regulation (GDPR), the California Online Privacy Protection Act (CalOPPA), the California Consumer Privacy Act (CCPA), and many other laws.
If your clients don't have Privacy Policies, they may be risking serious legal repercussions, including hefty fines. For example, violating the CalOPPA may result in civil penalties and equitable relief under the Unfair Competition Law (UCL).
Why You Should Care About Your Client Sites' Privacy Policies
Almost 80 percent of Americans are concerned about how companies use their personal data. With more states introducing their own privacy bills, it's easy to understand why so many Americans are unsure about the data that third parties collect and how they can legally use it.
In this climate of confusion, being transparent about data collection is a powerful way for clients to build trust with their audiences. The fact is that, when you are building websites for clients that collect personal information, your clients may be required to comply with multiple privacy laws. Rather than avoiding this fact, you can use this time as an opportunity to proactively inform your clients about the growing importance of having a Privacy Policy on their websites.
Plus, it could damage your reputation as a WordPress developer if one of your clients gets fined or sued for privacy law non-compliance. Although website owners are responsible for making sure their sites are compliant, they may think poorly of you as a professional if you fail to mention that they should look into creating Privacy Policies.
This may lead to poor reviews or even lawsuits from, particularly angry clients. If you are building websites for clients that collect Personally Identifiable Information, it's beneficial for you to educate your clients on the importance of providing a compliant Privacy Policy.
What to Include in Your Privacy Policy
The contents of your Privacy Policy will vary depending on the laws that apply to you. However, here is some important information that you may want to include:
The effective date of your Privacy Policy
Your name and contact information
What Personally Identifiable Information (PII) you collect
Whether you share PII and the categories of third parties that you share data with
How your website responds to Do Not Track signals
How you'll notify users of changes to your Privacy Policy
Whether you sell the PII that you collect
The privacy rights provided to users and how they can exercise them
How consumers can make complaints about your privacy practices to authorities
The legal basis for processing PII
How long you store PII
Whether you will use the PII you collect for direct marketing purposes, and what consumer rights are applicable
Whether you will use PII for automated decision-making and profiling
Whether you plan to transfer PII to other countries
Your Data Protection Officer's contact information (where applicable)
How you protect the PII that you collect
Links to your policies, procedures, standards, and codes
The use of analytics programs, cookies, and other tracking technologies
Note that this list is not comprehensive, and there are other details about users' rights to their data and how you'll manage them that are important to address. We recommend first identifying which laws apply to you (which can be laws outside of where your business is located) for more guidance on what to include.
How to Add Privacy Policies to All Your WordPress Client Sites (In 3 Easy Steps)
You can use the Termageddon Privacy Policy generator to create Privacy Policies that are tailored to suit the needs of your clients. If you manage multiple websites, staying up-to-date with all of them and the privacy laws they must comply with would require significant time and effort.
Termageddon's software was architected by privacy attorneys, and the Termageddon team constantly monitors privacy laws, bills, cases, regulator guidance, and amendments. Any changes are automatically pushed to all of the Privacy Policies generated by the platform.
It also has a sharing feature that allows agencies to share licenses with their clients. This enables your clients to access Termageddon's policy questionnaires and receive updates regarding changes to privacy laws.
You can purchase a Termageddon license or sign up for the Agency Partner Program to get started. Then, proceed with the steps below.
Step 1: Create a Termageddon License
First, log into your Termageddon account and select Add license: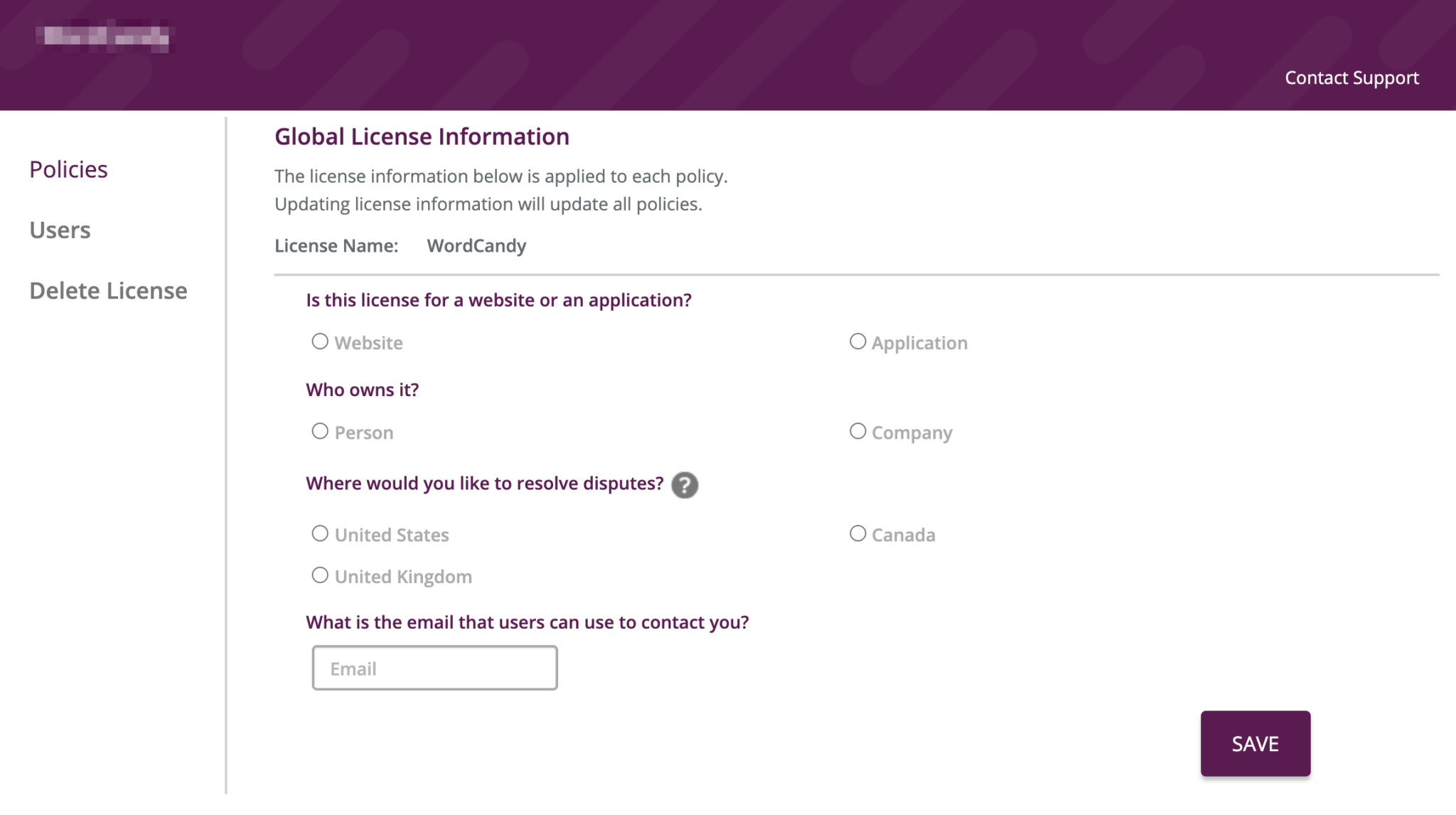 You can then answer a set of general questions about your business. This will provide the basis for all the future policies you'll generate using Termageddon.
Step 2: Complete Termageddon's Privacy Policy Questionnaire
Once you click on the Save button, you can click on Add Policy to start creating a new document. A Termageddon license includes a set of policies, including a Privacy Policy option: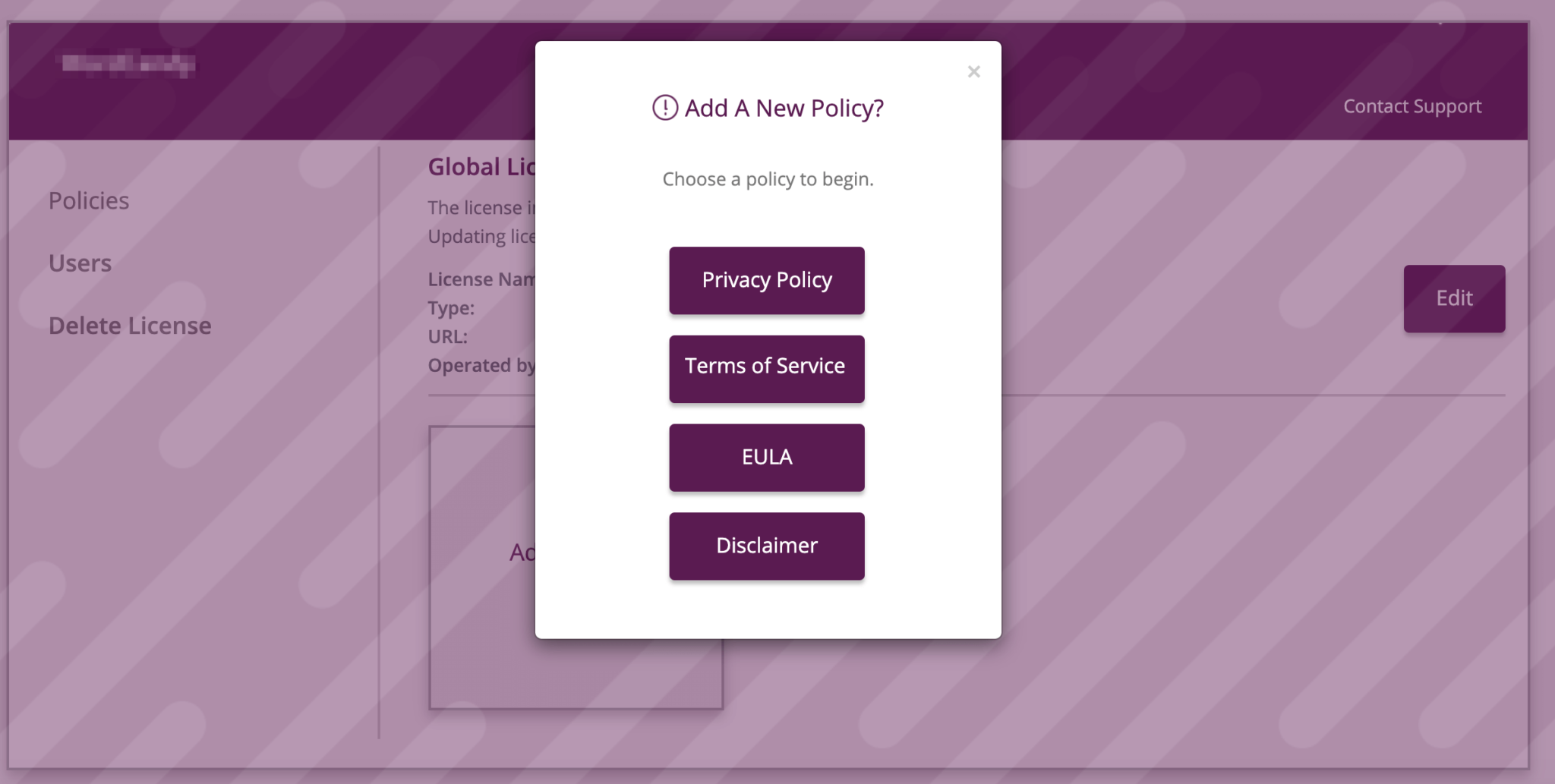 You can then build your policy by completing Termageddon's questionnaire. The questions will adapt based on your previous answers.
For example, Termageddon will ask whether you offer goods or services to residents of the European Union. If you select "yes" in answer to this question, Termageddon's questionnaire will update and ask you specific questions to generate the disclosures required by GDPR: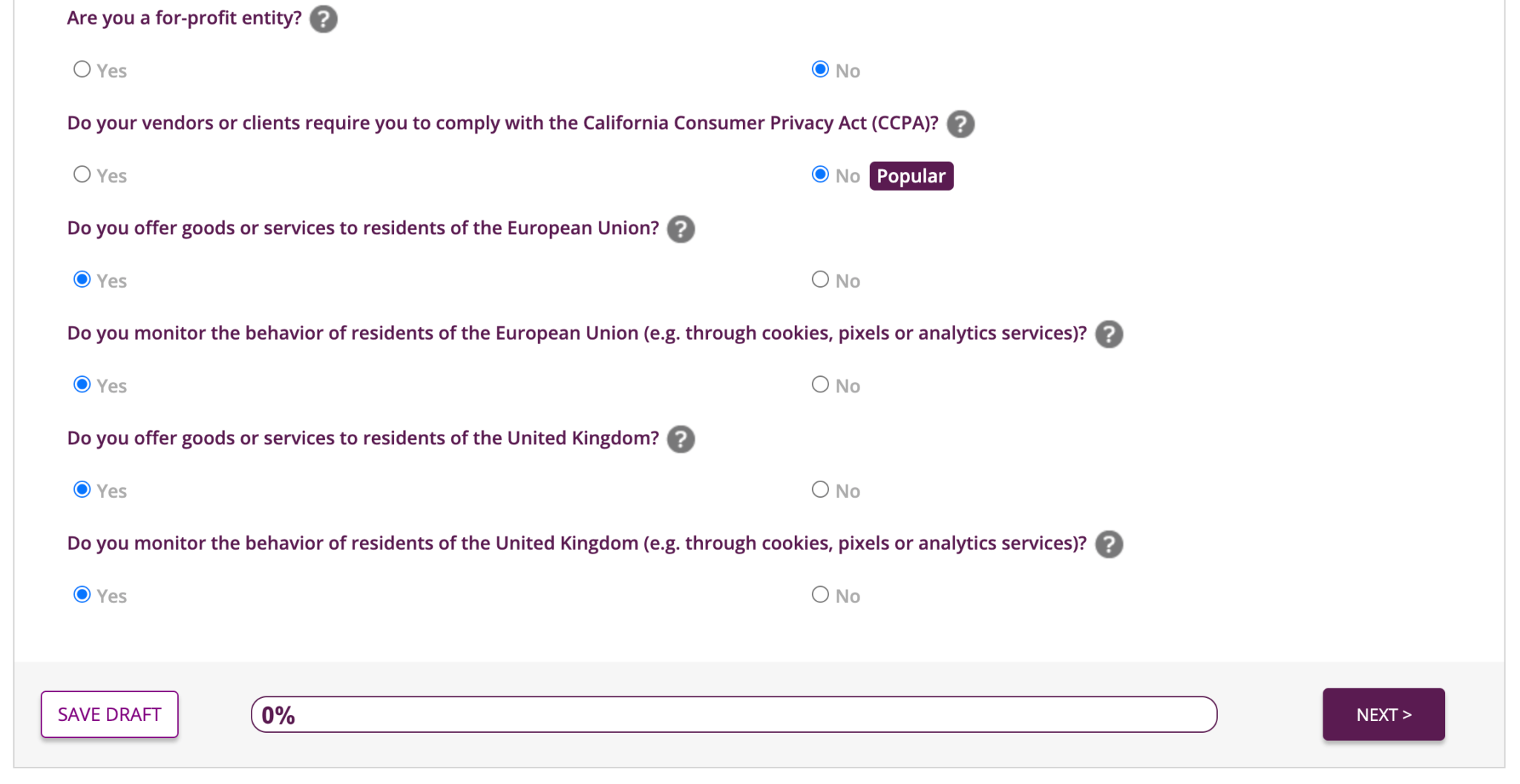 Termageddon will then combine all your answers into a completed Privacy Policy: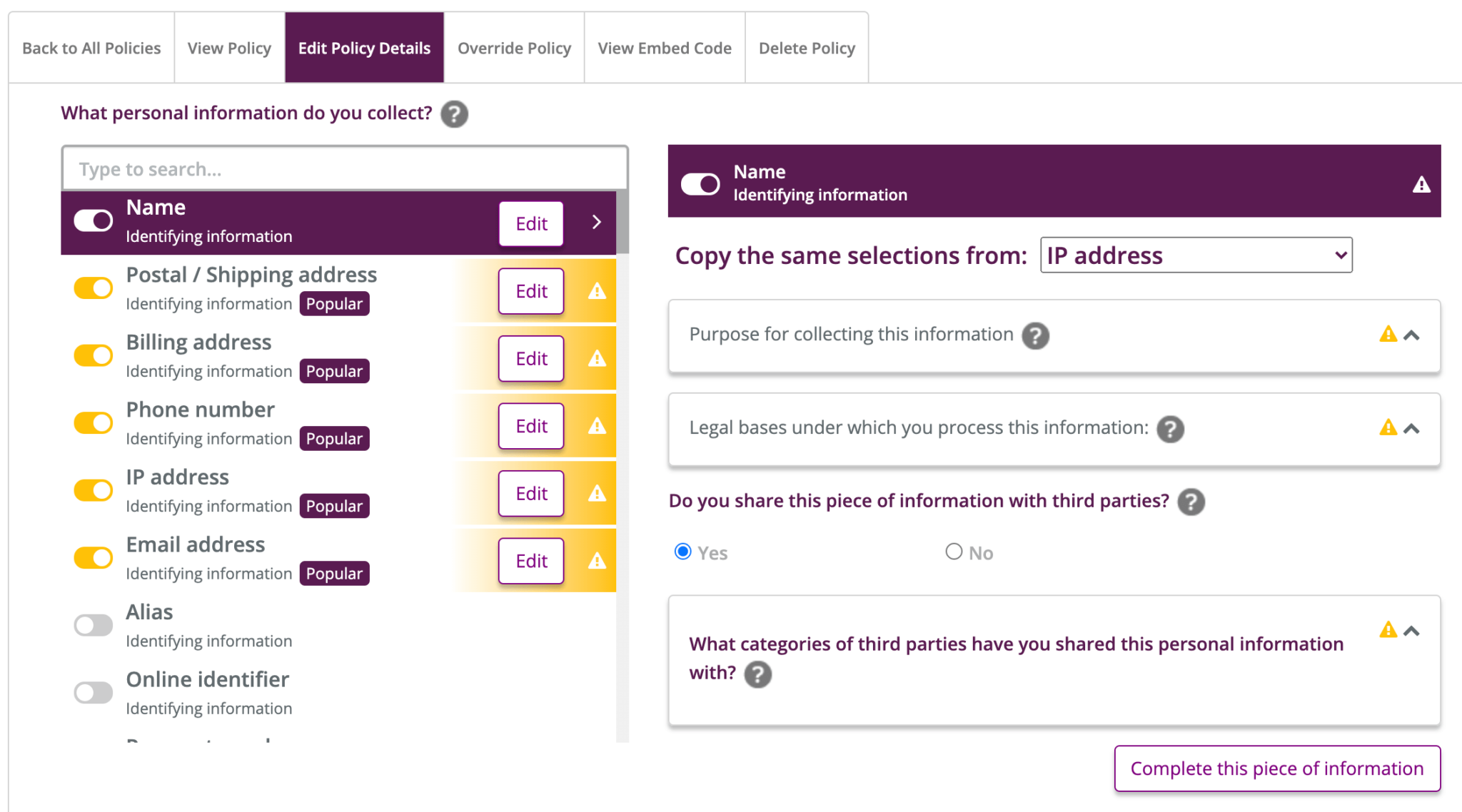 This questionnaire-based approach lets you build an accurate, up-to-date Privacy Policy that's tailored to each specific client without requiring you to have any specialist legal knowledge. If you're unsure about any of the questions, you can reference Termageddon's helpful Policy Questions guide.
Step 3: Embed Your Privacy Policy
Termageddon will then generate an embed code for your policy. You can then add this code to any WordPress page or post to display the document on client sites.
If you're using the WordPress Block Editor, the easiest method is to add a Custom HTML block. You can then copy and paste your Termageddon embed code into it: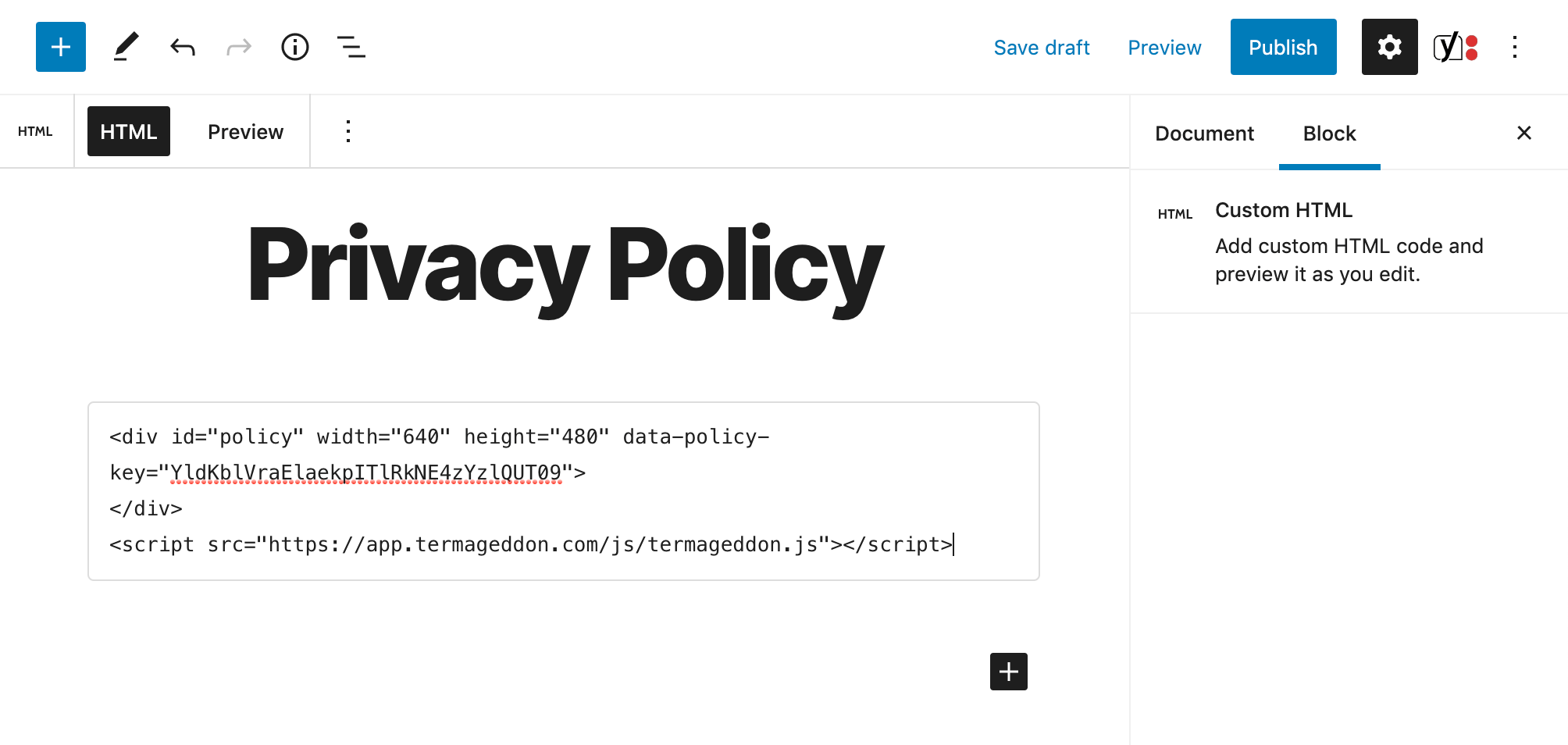 Create your page as normal. When you publish it, the Privacy Policy will appear on your WordPress website. Since the policy is displayed via the embed code, Termageddon can update it remotely whenever necessary.
To make sure that your clients also receive update alerts, make sure you share your license with them from your Termageddon dashboard: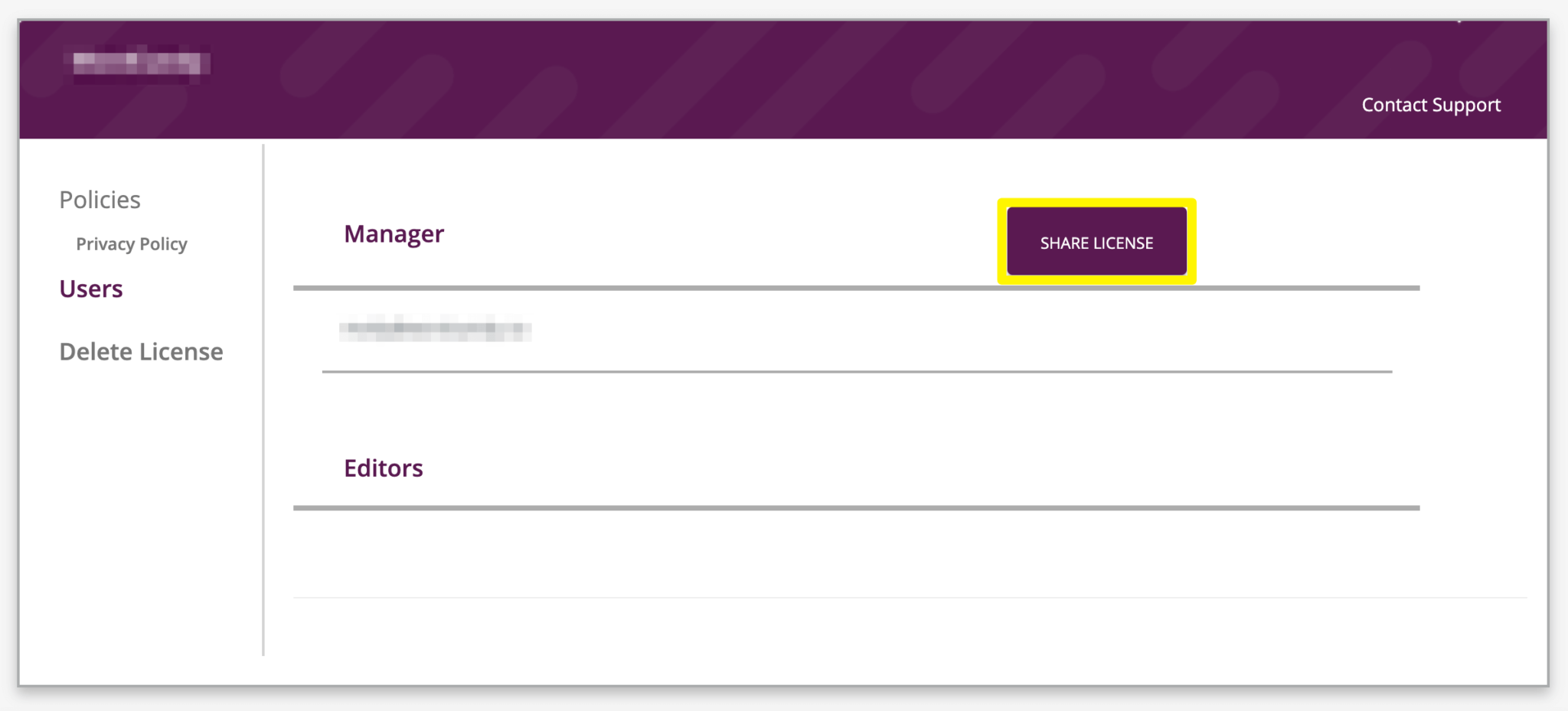 Conclusion
Privacy Policies are essential for protecting your clients against privacy-related fines and lawsuits. Fortunately, Termageddon makes it easy to create and maintain them for multiple WordPress websites.
Termageddon provides web design agencies with a free set of policies for their own website, plus the ability to resell/refer the Termageddon solution to their clients. More information can be found on Termageddon's Agency Partner page.
In this post, we walked you through how to use this handy platform to generate client site Privacy Policies in just three steps:
Create a Termageddon license.
Complete the Privacy Policy questionnaire.
Embed your Privacy Policy.
Do you have any questions about how to create effective Privacy Policies for your clients? Ask away in the comments section below!