Google Analytics is an inclusive web analytics tool that helps you to track your website's statistics. It is very important to know your site audience and how they interact with your website, so you can optimize according to traffic stats. In this article, we will explain how to use and set up Google analytics on your WordPress powered website.
Why is Google Analytics Important?
Google Analytics allows you to keep track of your incoming visitors, how long they stay, on which page the spend the most time, where they are coming from, what time, their browser,  operating system and much more. On top of that adding Google Analytics to WordPress based website is very easy as just create Google Analytics or Get started with Analytics account and get the Google Analytics tracking code and add it into your active theme. On the other hand, there are WordPress Plugins for Google Analytics which help a lot to used the powerful features of Google Analytics. These Google Analytics plugins have the ability manage wonderful tool with full features and in a  very simple way.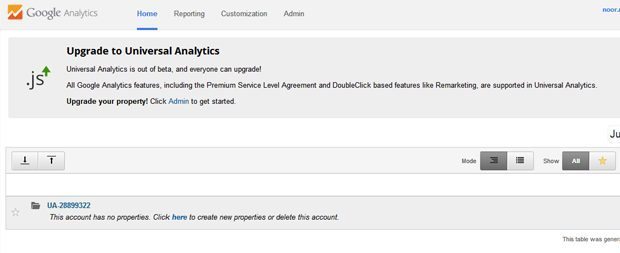 Google Analytics Adding Property (Website)
Getting Google Analytics Tracking Code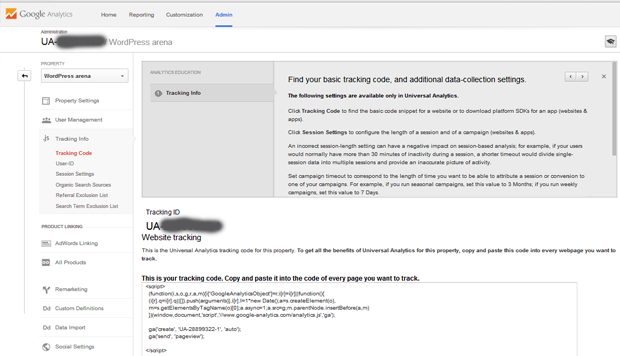 Ways to install and Integrate Google analytics in WordPress powered Websites
There are different ways to add Google Analytics (GA) to the WordPress powered website. Following are the  techniques used for GA tracking system:
Pasting GA Tracking Code
First of all get the tracking code and past that tracking code directly into activated theme's header.php file right after the <body> tag, or before the <body> tag in Footer.php file.
Creating and Adding Functions.php Method
Use this technique if you are familiar with PHP programming, otherwise one of the biggest complaints about WordPress themes is their poorly-coded functions.phpfiles. You can read more about creating and adding a new function for Google Analytics in the following list:
WordPress Plugins For Google Analytics (GA)
There are lots of  WordPress plugins available to add Google Analytics to track the site visitors for Website Optimization. However, here we are listing few best of  Free and Premium Google Analytics WordPress Plugins:
1. gAnalytics – Google Analytics WordPress Plugin

Google Analytics is a widely used web statistics tool from Google. gAnalytics plugin brings the key statistics right into your WordPress dashboard. We studied what analytics data is tracked by WordPress admins frequently. We put those data using colors and graphs for you to easily understand what you need.
---
2. Google Analytics for WordPress


Google Analytics for WordPress is the most comprehensive WordPress Plugin to integrate GA with your WordPress site, which fully customizable features and provide the tracking code to control the content according to the site visitors.
Track your WordPress site easily and with lots of metadata: views per author & category, automatic tracking of outbound clicks and page views.
---
3. Google Analyticator

Google Analyticator is back! Google Analyticator adds the necessary JavaScript code to enable Google Analytics logging on any WordPress blog. This eliminates the need to edit your template code to begin logging. Google Analyticator also includes several widgets for displaying Analytics data in the admin and on your blog.
For a video explaining the simple installation: Google Analyticator
---
4. WordPress Plugin: GA Google Analytics

Install the plugin as usual. Then visit the "Google Analytics" options page to enter your GA ID and done. The Google Analytics plugin works silently behind the scenes to add the required GA code to asynchronously track your site's activity.
---
5. Google Analytics E-Commerce Tracking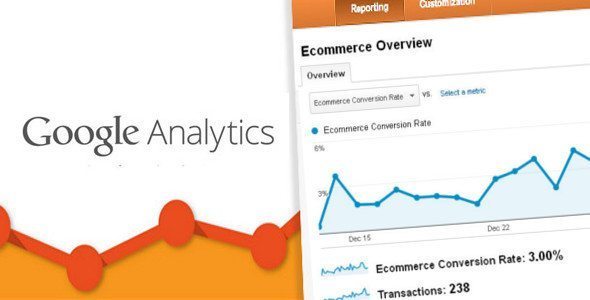 Tracking E-commerce with Google Analytics for Virtuemart 2. All you need to do is some basic configuration and your website will be ready to start gathering data on transactions and items sold.
Usage Google Analytics E-Commerce Tracking is a module for Joomla, so you can install & use it just like every other module in Joomla CMS.
---
6. Analytify – Makes Google Analytics Simple for WP
Analytify – makes Google Analytics simple for everything in WordPress (posts, pages etc). It presents the statistics in a beautiful way under the WordPress Posts/Pages at the front end, backend and in its own Dashboard. This provides Stats from Country, Referrers, Social media, General stats, New visitors, Returning visitors, Exit pages, Browser wise and Top keywords. This plugin provides the Real-Time statistics in a new UI that is easy to understand and looks good. It makes the use of NEW Google APIs Client library for PHP by Google.
Read it's review here.
---
7. Extended Google Analytics for WordPress
It's never been easier to add Google analytics and event tracking to your websites. This in combination with a campaign URL generator tool makes a powerful WordPress plugin to get the most out of Google Analytics.
---
8. WP Install Google Analytics Plugin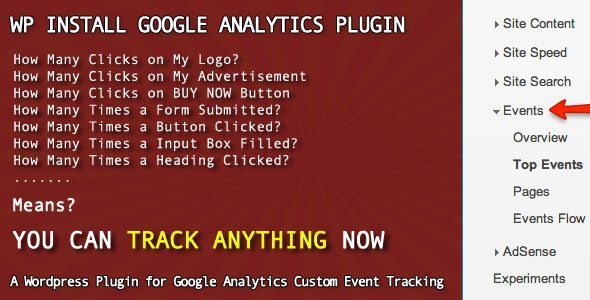 This plugin lets you to install google analytics tracking code easily on your WordPress site. Though unique feature in this plugin is to apply custom events tracking provided by google analytics very easily. You can apply this by just adding a class attribute.
---
9. Sort by Google Analytics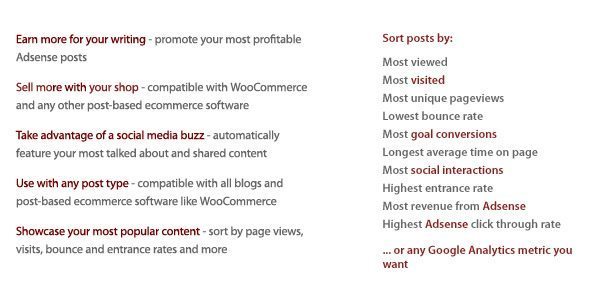 Sort by Google Analytics is a WordPress plugin allows you to order any post type by any Google Analytic metric. You can also use it as a local indexer and write plugins of your own based on Google Analytics data.
---
Even more Option…
If you are running more WordPress powered blog or websites,  you can manage all blog and websites at one place by using  ManageWP and can use Google Analytics to track the statistics for any of your sites, you will need to install and integrate your Google Analytics tracking code on your individual sites. Once this is done you can track your sites using Google Analytics in your ManageWP dashboard.
If you know any other Best Google Analytic WordPress Plugin or any Tutorial related to GA, feel free to shout 'em out in the comments.