Visual Product Designer is a WooCommerce extension that claims to solve all the hurdles faced in product configuration such as live preview, user-friendly interface, adding custom text, image, and color. The feature list of this WordPress plugin does not end here. Visual Product Customizer has a lot more to offer. The plugin's vision is to allow the customers to get the feeling of building and designing their own products.
As per the official description, you can incorporate Visual Product Customizer in your website no matter which item your WooCommerce shop is selling. This Visual Product Designer review will discuss in detail the features and drawbacks of this plugin. But first
What is WooCommerce and How to Install the Plugin?
WooCommerce is an e-commerce plugin for WordPress websites whose focus is on buying and selling. This open-source plugin is available for free. Your online store gets a jump-start with WooCommerce which is similar to Shopify. WooCommerce is a prerequisite for Visual Product Designer as the latter works on top of it.
In order to give you an edge over other shopping websites, product customizers have become trendy these days. One of them is the Visual Product Designer. The best thing about these customizers is within a few clicks the customer can get the desired result.
Step 1: To install Visual Product Customizer, hover over "Plugins" in your WordPress home screen and click "Add New".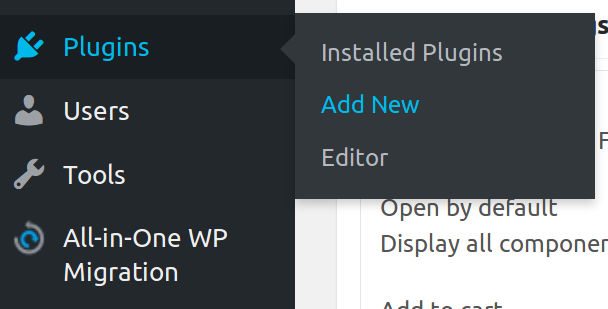 Step 2: Second Step is to "Upload the Plugin." Then scroll down, browse and select the plugin file.

Step 3: Finally, click Install Now and "Activate Plugin" after the completion of the installation.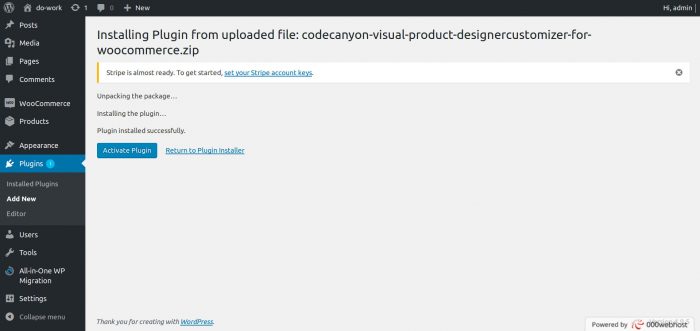 Visual Product Designer will appear in the left pane with the name "Customizer":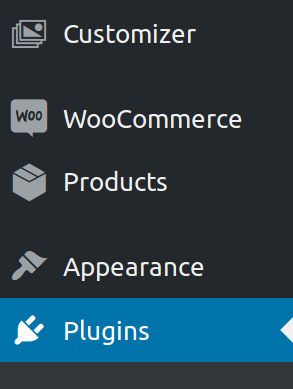 Upon clicking it, the following sub-menu will unscroll. Click New Customizer, give it a title and select the product you want to apply it on.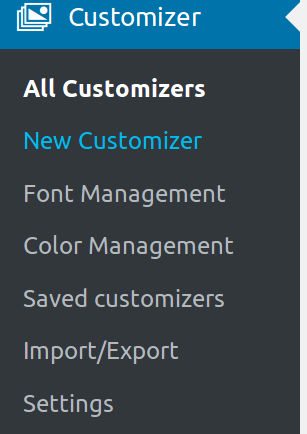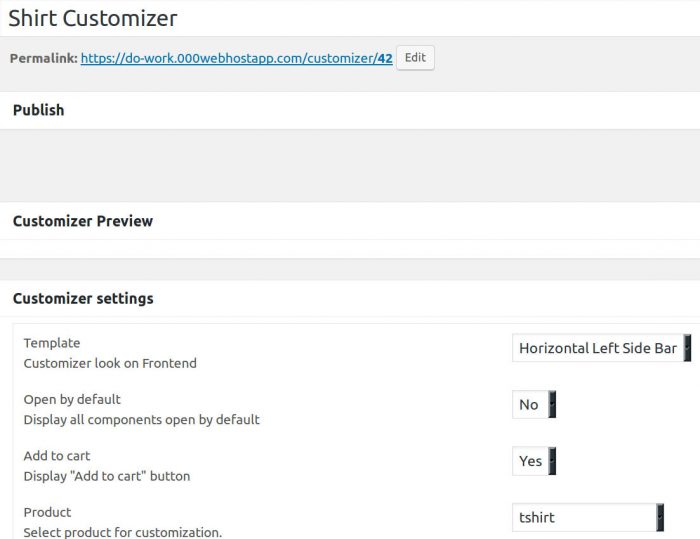 Visual Product Designer Review: Upsides and Downsides
The Pros
Previously we had product designing plugins that involved selecting of options in drop-down menus and filling forms with instructions. There was no way to visualize the final product. These missing features, especially preview, are given to you by Visual Product Customizer. Besides visually customizing any type of product, the glitch-free plugin also allows you to individually design any part of the item: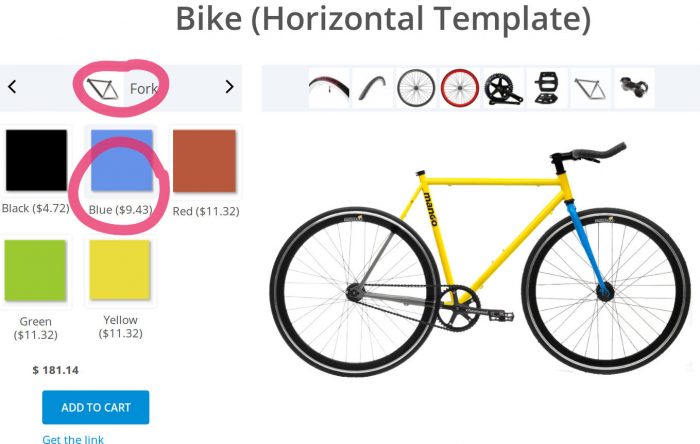 A specific customizer for a product can be created instead of going with the one-size-fits-all approach:


The robust plugin will also run on various devices since it is fully responsive. The loading times are fast as the Visual Product Designer natively integrates into WooCommerce, a free WordPress eCommerce add-on. This powerful plugin does not require coding skills, thanks to its frontend. The WPML compatible Visual Product Customizer's language can be easily translated too. With each customization, the tool updates the price and the preview. Price various designs individually through Visual Product Designer, as you can see the black color had its own price.
The latest advanced option of Visual Product Designer is applying conditional rules which will be helpful if you want a certain thing to unlock only after a condition is met. There is no limit on adding conditional rules: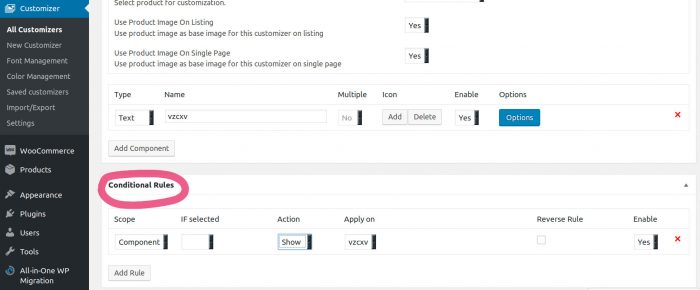 Then comes the customer satisfaction which is given high priority. Visual Product Customizer has been maintained by WordPress developers and it saw a couple of updates since its release. You can also contact the team behind the plugin, K-2Service, anytime for support. With the upcoming updates, Visual Product Customizer will exceed your expectations for a web product designer tool. So what are you waiting for? Install Visual Product Customizer in your WooCommerce store and get a complete and easy-to-configure designer plugin.
One of the best Pros is that Visual Product Designer does have a Free version as well so before purchasing you can give it a test ride.
You can also take a look at its detailed manual and documentation. Customers consider documentation a must-have for plugins.
The Cons
The user interface is not as friendly as expected. As a newcomer, I found it difficult to configure the add-on. The options are a bit puzzling but after spending some time with the plugin and playing with the options, you get a general idea. The "Customizer Preview" drop-down option does not work as well. The naming convention is not impressive and it should have been more elaborative.
In addition to the lack of simplicity, one other flaw found in Visual Product Designer is the lack of custom font uploading option.
Final Verdict
The plugin seems confusing at first and is a little buggy. But apart from that the Visual Product Designer gives freedom of customization to consumers and makes shopping for custom items a memorable experience if configured properly. With the addition of Visual Product Customizer for WordPress, the shoppers can be creative with t-shirts, bicycles, shoes, glasses and any product you can think of. After reviewing the plugin thoroughly we can conclude that Visual Product Designer somehow manages to innovate product customization and fulfill it's "Build Your Own" slogan.