It is incredibly frustrating to have a slow WordPress blog, and optimizing it to make it faster is no longer optional. A good caching plugin can help make this process easier for you.
Currently, there is an abundance of WordPress caching plugins available with both free and paid versions. After testing them all, we recommend WP Rocket as the number one plugin due to its superior performance.
In this WP Rocket review, we will demonstrate why and when it is necessary to install the WP Rocket plugin on your blog, as well as a comprehensive list of the plugin's features.
Why Do You Need To Make Your Website Faster?
Once we commenced working on a blog, our principal objective was to compose the most excellent and influential content and rank them in the search engine results. Site speed is also a minor ranking factor, so for the purpose of outranking your opponents, you might wish to contemplate optimizing your blog.
Running an eCommerce website using WooCommerce or Easy Digital Downloads necessitates blog optimization to acquire more sales, leads, and conversions; utilizing a single plugin to fulfill all these requirements would be advantageous.
WP Rocket Review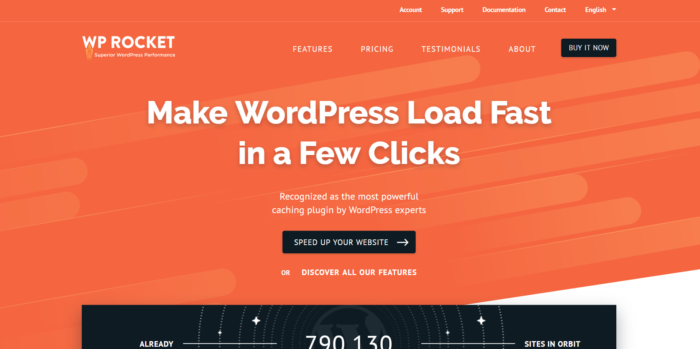 WP Rocket is not free of charge; instead, it is a full-featured premium WordPress caching plugin with a wide range of powerful features and optimization potential.
However, why should you choose WP Rocket when there are free caching plugins are available?
The answer is below.
WP Rocket is the premium caching plugin on the market and provides far more features than most free plugins. WP Rocket is easy to set up and configure, and it provides a great balance between performance, features, and pricing. It also offers a wide range of features to improve the speed and performance of websites, such as minification, lazy loading, and database optimization. WP Rocket also has a great customer service team who are always willing to help with any issues you may have.
We will show you everything in this WP Rocket review.
Speed Test
There are so many tools are available here like GTmetrix, Google Pagespeed Insights, and Pingdom. Using those tools, you will be able to find your websites speed.
Page Load Time – The page load time of WP Rocket is very fast. The page takes less than one second to load, which is ideal for a website.
Asset Delivery – WP Rocket delivers assets quickly and efficiently. All assets are delivered in less than one second, which is ideal for a website.
Server Response Time – WP Rocket has a very fast server response time. The server responds in less than one second, which is ideal for a website.
Caching – WP Rocket has an effective caching system. It stores data in the browser and server memory to speed up page loading times.
Browser Caching – WP Rocket has an effective browser caching system. It stores data in the browser memory to speed up page loading times.
Minification – WP Rocket has an effective minification system. It compresses and combines files to reduce the size of HTML, CSS, and JavaScript files.
Gzip Compression – WP Rocket has an effective gzip compression system. It compresses files to reduce the size of HTML, CSS, and JavaScript files.
Image Optimization – WP Rocket has an effective image optimization system. It optimizes images to reduce their file size and improve page loading times.
When we conducted a test on one of our test WordPress blogs, we have seen that the blog got loaded in 750ms! Not any other optimization.
Just GeneratePress, the WordPress theme, and the WP Rocket plugin configuration.
Features Offered In WP Rocket
Here are the features offered on the WP Rocket plugin. A quick view.
Quick Setup.
Sitemap Preloading.
Import/ Export.
Browser Caching
Page Caching
Minification
GZIP Compression
Database Optimization
Google Fonts Optimization
Lazy loading
Defer JS Loading
CloudFlare Integration
CDN Compatibility
DNS Prefetching
Image Optimization
WebP Support
Cache Preloading
Heartbeat Control
E-commerce Friendly
Multisite Compatible
SSL Compatibility
and much more… Now, let's dive deep into the main features.
Quick Setup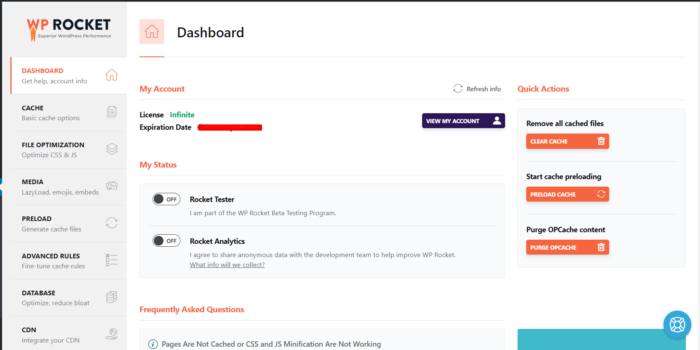 You can install the plugin from your WordPress backend or by using an FTP client. Once you got installed the plugin, simply activate it. And now you are ready to configure the plugin and improve the speed.
You don't need to hire anyone for customizing the plugin. You could do it yourself. No need to rely on any guides. They provide easy and simple configuration wizard.
Caching Settings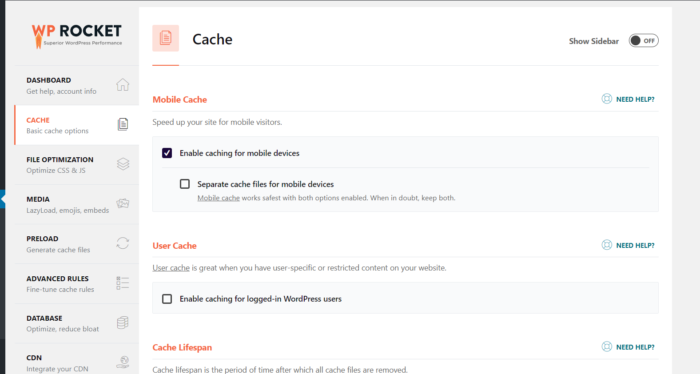 In some simple mouse clicks, you will be able to enable caching on your WordPress blog. The major configurations are:
Enable Caching.
Mobile Caching.
Caching For Logged-in Users.
Cache Lifespan.
etc… Once you got saved the settings, you are not serving cached files to your visitors rather than the normal one.
Static File Optimization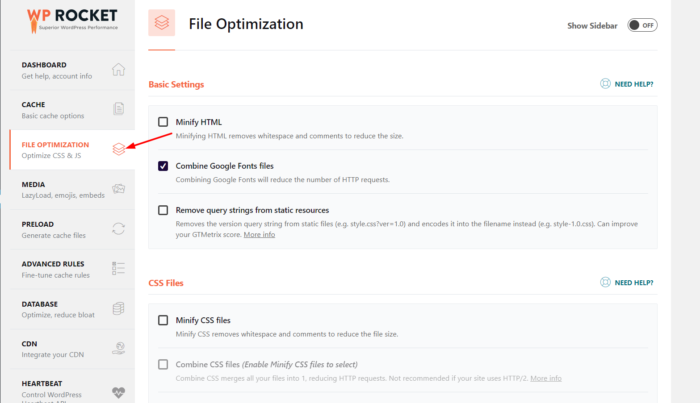 Ready to optimize the static files? You will get the settings in this plugin. You can minify HTML, JS, HTML, and combine HTML, CSS and JS files. This will probably speed up your WordPress website.
Media Settings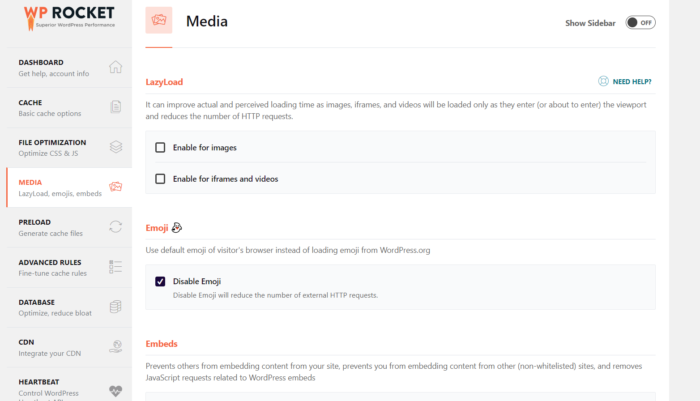 In the WP Rocket media settings, you can configure the Lazyloading for images, iframes, videos, etc… Also, you would be able to disable emojis and disable WordPress embeds.
Database Optimization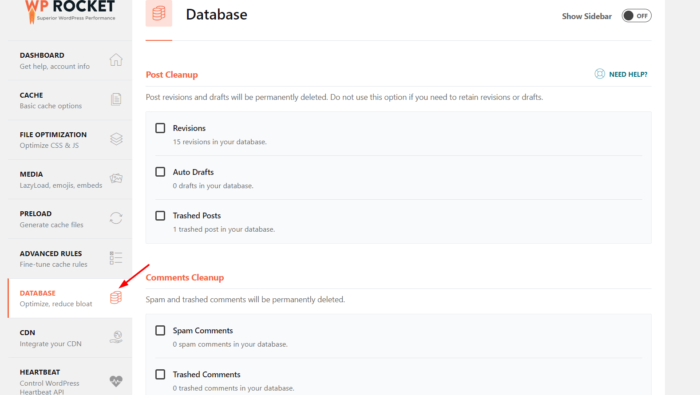 Normally, we need to rely on plugins like WP-Optimize to optimize the WordPress database. However, here in WP Rocket, you will get it as an inbuilt feature! You will be able to clear:
Revisions.
Auto Drafts.
Trashed Posts.
Spam Comments.
Trashed Comments.
Expired Transients.
All Transients.
Optimize Tables.
Also, for keeping the database optimized, you can schedule an automatic cleanup. This can be set up daily, weekly or monthly. We recommend you take a complete database backup before optimizing it.
If you prefer a plugin, see our list of the best 10 WordPress backup plugins.
CDN Integration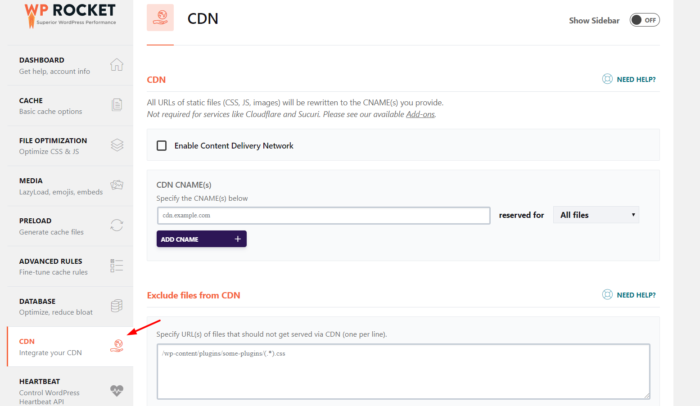 Most of us are using CDN providers for speeding the website. There are so many CDN providers are available like Cloudflare, MaxCDN, KeyCDN, AWS, etc… With this WP Rocket plugin, you could be able to integrate, serve the files through the CDN.
Also, you will be able to exclude files from the CDN.
Add-ons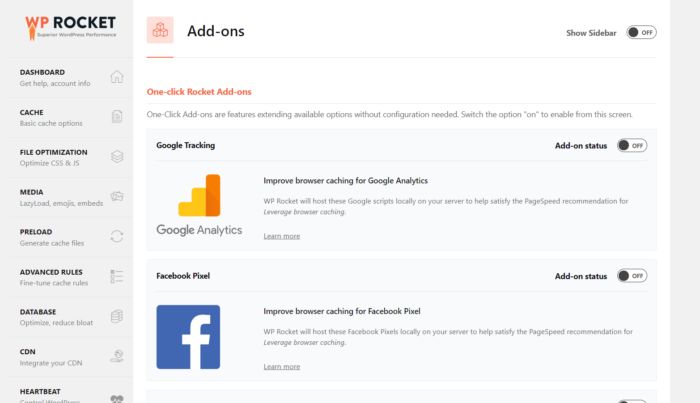 WP Rocket offers integration with services like Google Analytics, Facebook Pixel, Varnish, Sucuri Security and Cloudflare. The configurations are very simple.
Importing and Exporting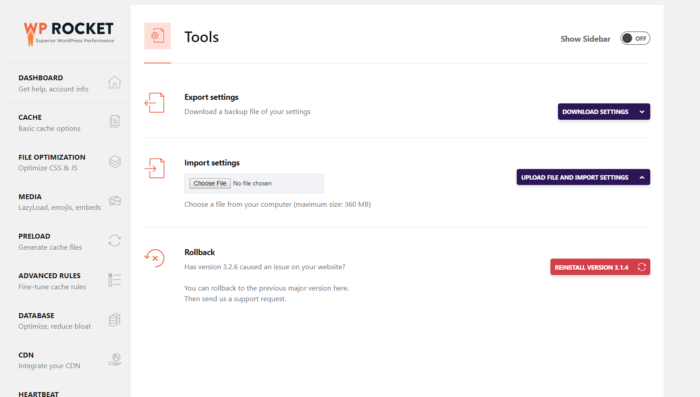 Do you need to export the WP Rocket plugin settings to another WordPress blog? There's a simple method available in the plugin settings.
Support
WP Rocket got an awesome support team. All you need to do is, just raise a support ticket. The team will get back to you within their business hours.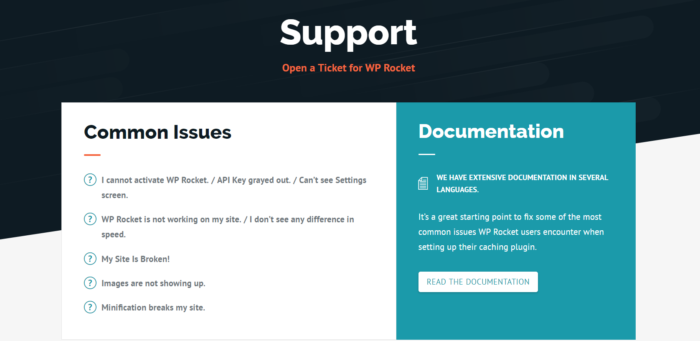 If you have any issues with the plugin, the team also got a documentation section which got almost all fixes.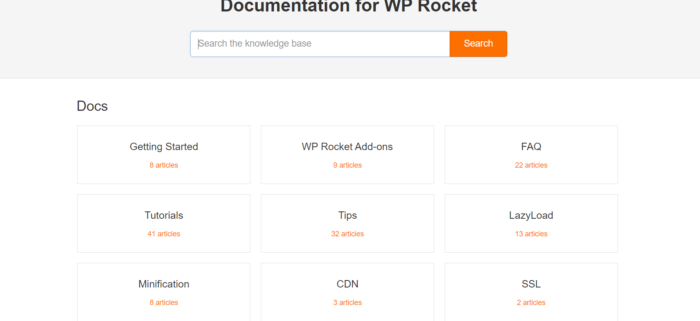 They have categorized the docs section like:
Getting Started.
Extensions.
Frequently Asked Questions.
Guides.
Tricks.
LazyLoading For Images.
SSL.
Minification.
CDN.
etc… Also, you can see troubleshooting guides like: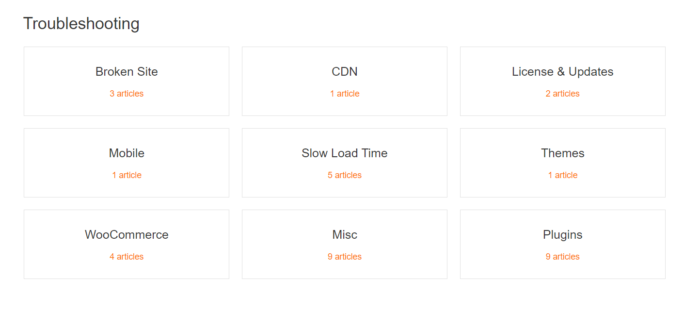 Broken Site.
Mobile.
WooCommerce.
Misc.
Slow Load Time.
CDN.
Licenses.
Updates.
Themes.
Plugins.
etc… For personal help, you could easily create a ticket. If you have a pre-sale question, simply contact them through the general contact form.
Pricing
At this time, the author team offers 3 types of plans. You need to choose a plan according to your websites usage. The 3 plans are:
Single – $49 a year.
Plus – $99 a year.
Infinite – $249 a year.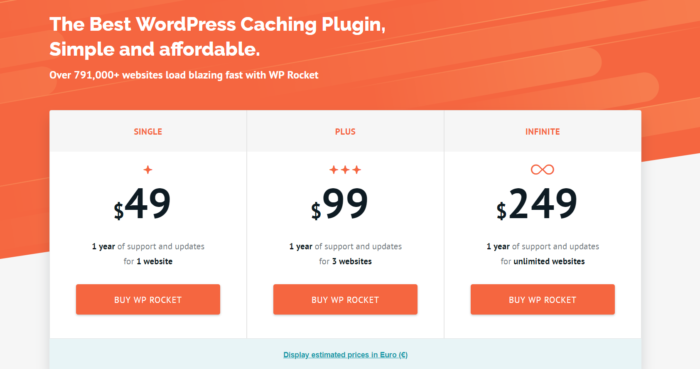 In the single plan, you can use the plugin on only 1 WordPress blog. In plus, that will become 3 licenses and the infinite will be a good fit if you have more than 3 websites. It is a great choice for web developers who develops WordPress websites for clients.
Just pick a plan according to your usage. You can easily pay them using your PayPal account or credit card. Credit Card transactions are processed through Stripe.
Conclusion
As you can see, WP Rocket offers more features than any other popular caching plugins. And also, it offers integrations with GA, CDN, etc… So for our users, we highly recommend you purchasing the WP Rocket plugin.
If you are not happy with their plugin or service, you can always ask for a refund. The team offers 14-days money-back guarantee. They will issue a full refund if you are not happy.
Purchase WP Rocket
You can get the plugin from below.
I am pretty sure that you will love the plugin.
If you still prefer free WordPress caching plugins, we recommend you check out WP Super Cache, WP Fastest Cache, and W3 Total Cache.
We think you found this WP Rocket review post helpful and enjoyed your time. If you did, please share this post with your friends and fellow bloggers on social media.