The biggest fear faced by any businessman, today, is waking up and realizing that his website has been hacked and all the data collected over the years is now lost. More than 30,000 websites get hacked every day. With that being said, it becomes more important to keep a data backup. You wouldn't need to worry much if you have your website built on WordPress. There are abundant WordPress security plugins and given below are the Backup plugins that are the best of the lot.
Top WordPress Backup Plugins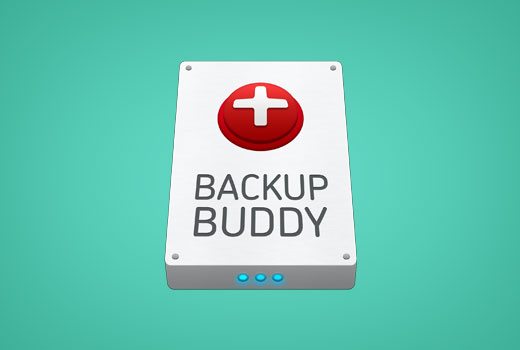 Backup Buddy is the original WordPress plugin that will back up the entire WordPress installation that includes media library, themes, plugins, widgets, content, settings and the database. This plugin will work on any self-hosted WordPress website and you can download a zip file of the backup.
You can schedule as well customize the backups and this plugin includes support for Amazon S3, Dropbox, Google Drive, Rackspace Cloud Files and BackupBuddy Stash. This plugin also provides you with the functionality to restore individually instead of having to restore the entire website.

BackWPup plugin, with more than 500,000+ installs, will save the entire installation process including the content and will save it in an external backup service like Dropbox, S3, FTP and so on. The installation is easy to restore because everything is provided in a single zip file.
To use the plugin, you will need to ensure that you are using WordPress 3.9 and PHP 5.2.7. But if you wish to use all the functionalities of this backup plugin, you would be needing the PHP 5.3.3 along with MySQLi, FTP, GZ, bz2, ZipArchive and curl.

The BackUpWordPress plugin has the functionality to let you schedule all your future backups. This particular plugin doesn't require setup, it works in low memory and in the shared host environment, manages multiple schedules, will let you have each backup emailed to you and it will use zip and mysqldump, if you got those, for faster backups.
This plugin is a blessing if you want your content to be translated for it has translations for Spanish, German, Chinese, Romanian, Russian, Serbian, Lithuanian, Italian, Czech, Dutch, French, Basque.

Duplicator Pro will give you the liberty to migrate, copy or clone a site from one location to another. This plugin serves a simple backup utility and it will support both serialized and base64 serialized string replacement. You are given the credibility to back-up the entire website or a part of it accordingly. You can also duplicate a live site to a staging area or vice versa.
You can also pull down a live site for distribution or reuse. The WordPress migration can be done without having to import or export SQL scripts. A multisite subsite can be installed in place of a new standalone website. Other than that, migrating the entire multisite WordPress in one go is always a plus. Here is a great review of Duplicator Pro.

UpdraftPlus will simplify your backup by backing up into the cloud (Amazon S3 (or compatible), Dropbox, Google Drive, Rackspace Cloud, DreamObjects, FTP, OpenStack Swift, UpdraftPlus Vault, and email) and restore with a single click.
Backups of files and database can be scheduled separately and those uploads that might have failed are retried automatically

myRepono WordPress Backup Plugin will take a secured backup of WordPress website files and MySQL database tables using an online and web-based management system. This plugin will let you automate the process of backing up the entire WordPress website and database that includes posts, comments, user data and also WordPress PHP, template and plugin files.
Unlimited backups can be made any time of the day and the files are encrypted, transmitted and stored securely using up to 256-bit encryption. You can restore files individually or in bulk. And the backups can be viewed or downloaded online using a simple file management system

CYAN Backup is a plugin that will back up the entire WordPress site and its database into a zip file on a schedule. Remote storage options include FTTP, SFTP, and FTPS. CYAN Backup is a fork of the great Total Backup. Currently, the support schedules are hourly, daily, weekly, and monthly with intervals for each.
CYAN backup plugin can also be translated into various other languages that are supported by the plugin. Activating and scheduling the backup on a regular basis will help you get regular backups

It will let you create a database backup easily on a single click, auto backup, backup automatically on a repeating schedule, download backup directly from WordPress dashboard, super easy to install, simple to configure, restore database backup, multiple storage destinations, store database backup on safe place – Dropbox, google drive, Amazon S3, FTP, and email.
It helps you in reporting – sending emailed backups and backup reports to any email addresses. Excluding tables, database backup list pagination, search backup from list, sort backup list, save database backup file in zip format on local server and send database backup file to destination in zip format, documentation.

You get to schedule all your backups and the location of the backups within Dropbox and on your server. You also get to choose what files or directories, if any, you wish to exclude from your backup.
The plugin uses OAuth so that the account details are not stored for the plugin to gain access. When you first access the plugin's options page, it will ask you to authorize the plugin with Dropbox.

VaultPress backups everything real-time and it also helps in security scanning. It backs up all posts, comments, files, revisions, and dashboards on the site to the server. VaultPress is now powered by Jetpack and it easily protects the website and server against hackers, malware, accidental damage, and host outages.
Conclusion
Data backup was, is and will always be important and will always act as a safety net when your data gets hacked or your server crashes. WordPress is the most used platform for creating amazing websites that are easy to use and manage.