One of my friend Rai Niaz Ahmad have installed WordPress 3.1.3 and asked for help to set up. After providing him all guidelines, There are some  important settings to change in WordPress installation, which are very helpful for WordPress Tweaking and "Must To Do Settings" to improve site performance and very essential changes you should make.
WordPress General Setting:
You must take account following WordPress General settings to effect immediately after installation.
1. Site Title
2. Tagline
3. Email
4. Set time zone
WordPress Reading Settings:
This option give you choice to select Front page displays options. Its all depends upon your theme, or If you want to use your own created page to display as a Home Page, then select "A Static Page" option, which will give you more option to display as a Home page. Select your page and click "Save Setting" button. Otherwise use your latest Post to be display on home page.
WordPress Discussion Settings:
Here you will find bundle of setting, don't be panic. Because these setting are very useful which allow people to post comments on new articles. These setting will help you handle with spammers, As well you can Stop spam with reCAPTCHA.   You can encourage visitors to comment by following these steps: How to Enhance and Encourage to Comments.
Under Discussion Settings, you can choose your own Avatars along with your own comments on your blog.
WordPress Permalinks Settings:
Choose a permalink structure that you feel comfortable with and that fits your blog. The suggestions made by WordPress work well, especially the following structure:
/%year%/%monthnum%/%day%/%postname%/
and %category%/%postname%/
Privacy Settings:
Confirm that you have select the following option "I would like my site to be visible to everyone, including search engines (like Google, Bing, Technorati) and archivers".
Thanks to the WordPress for modification through thousand of the Plugins available. It doesn't matter what you want to accomplish on your blog, here is the fuel for excellence that will give you an edge over other blogging platform, these WordPress Plugins are the key for the birth and success of blogs. Every Blogger from beginners to more experienced webmaster can modify blog and can get access through highly sophisticated and powerful publishing tool and by implementing these WordPress Plugins you blog will get more success and power.
WordPress ping list  settings:
On installation WordPress pings only have one ping  site. |You should tell Google to index your site as soon as you write a post, so you have to extent this ping list.Here is my most working ping list of 2011.
Here is the result (just copy and paste this list into Options > Writing > Update Services):
http://rpc.pingomatic.com
http://rpc.technorati.com/rpc/ping
http://blogsearch.google.com/ping/RPC2
http://ping.weblogs.se/
http://blogmatcher.com/u.php
http://coreblog.org/ping/
http://www.blogpeople.net/servlet/weblogUpdates
http://bulkfeeds.net/rpc
http://trackback.bakeinu.jp/bakeping.php
http://ping.myblog.jp
http://ping.bitacoras.com
http://ping.bloggers.jp/rpc/
http://ping.blogmura.jp/rpc/
http://xmlrpc.blogg.de
http://1470.net/api/ping
http://bblog.com/ping.php
http://blog.goo.ne.jp/XMLRPC
More Resources on Ping:
WordPress Compressed All-Inclusive Ping List
Setting Up Your WordPress Ping List
My WordPress ping list
7 Most Essential Setting not to ignored for a newly installed WordPress Blog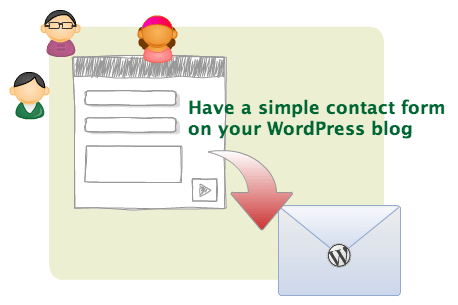 Contact Form play a very important role to make connection between Website users and owners. Specially if you are running an e-commerce, social networking or multi user website. Even that if you are running a personal blog, you need a contact form for advertisers to contact you for their advertisement.
Arvixe is simply the best OpenCart hosting solution available. They are providing customized script hosting since 2003. They serve thousands of customers worldwide with their lightning fast optimized servers, high performance fiberoptic networking, extremely high reliability and 24/7/365 friendly expert support.
1-click Auto-installer for OpenCart
24/7/365 Live Chat, Phone and Email Support
99.9% uptime guarantee
LEARN WEB DESIGN & DEVELOPMENT High quality video training to keep you on the cutting edge.
Open Source Training teaches people how to use Joomla, Drupal and WordPress.