If you want to sell goods from your website, you may want to look into shopping cart software so you can process your orders. These days you don't have to design your cart, you can just choose a web hosting company that has a built-in WordPress Installation or you can install WordPress yourself. Hope you know that how to do that and use a third party merchant like PayPal. Many developers offer subscriptions to all their stuff especially eCommerce WordPress themes and plugins for a monthly fee.
Developing a shopping cart by using a WordPress, integrating with PayPal or Authorize.net and sell products using WordPress? Now it's not a big job anymore with this excellent piece of Software. There are three main options for setting WordPress up as a store:
1. Install WordPress on your domain
2. Choose a Theme related to Shopping cart
3. Integrating a Plugin
1. How to install WordPress
There are lots of WordPress Developer and designers who explained step by step process of WordPress Installation.
1.1. Download WordPress
Most of the Hosting companies provide Auto-installer for WordPress. If its older version gets the latest Version from WordPress.org, download the file and unzip it. Then using the FTP Manager, upload the files into the web host directory of your choice or replace with old installed files in case you already installed old version by using Auto-installer.
If its Auto-install, you have almost done here, all you have to Click on Upgrade Button which will appear on the login page.

1.2. Create a MySQL Database
Log in to your hosting admin panel and go to MySQL Database Icon. Then click Add a New Database.
1.3. Run WordPress Install
Tell the installer exact URL location, The latest Version of WordPress will ask you to create a config. file.
For example www.yourdomain.com/

When you click on create config file it will proceed further, asking you "Let's go" and after that will appear the following page as seen below: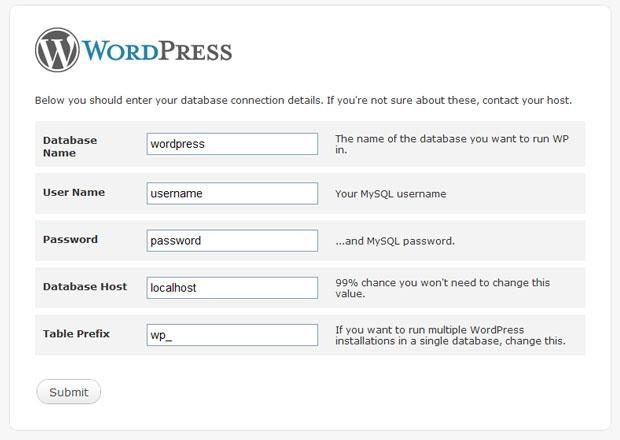 Don't need to change database host and table prefix, Provide all other detail which you have created during database creation step.
When you click the submit button, it will take you to a follow-up page like this:
Be sure to enter a valid email address because if you forget your password it will send the password to provided email. Once you click install, a confirmation screen like below would appear: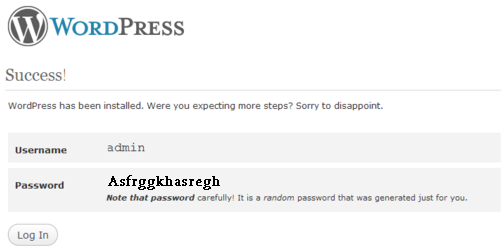 1.4. You are done!
Your installation is now complete and login to your WordPress admin panel by going to:
http://www.yourdomain.com/wp-admin
2. Activate a Theme
Select an eCommerce WordPress theme with a built-in shopping cart that allows you to easily run an e-commerce site with WordPress. Following are the best Theme in this category:
2.1. E-Shopper Plugin Free Premium E-Commerce Theme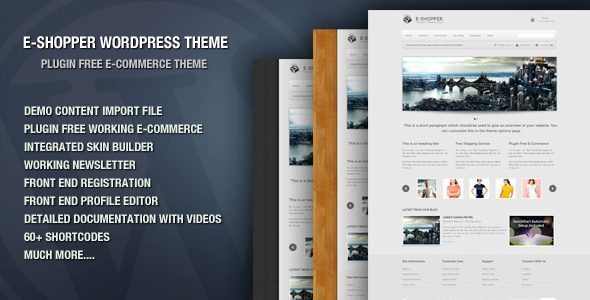 E-Shopper turns WordPress website into a plugin free fully functional online store. Whether you're a WordPress Pro or just starting out anyone can use this theme and you don't have to touch a single line of code.
E-Shopper is the perfect solution if you have to setup an e-commerce store in no time.
You can also choose from over 30 fonts, using Cufon fonts. It also comes with video tutorials that walk you through every aspect of setting up your new website.
2.2. Vanilla Cart

A Free WordPress theme – Clean, minimal, highly customizable, vanilla-style WordPress Theme for Shopping Cart . Made specifically for the free WP e-Commerce plugin.
Download
2.3. Crafty Cart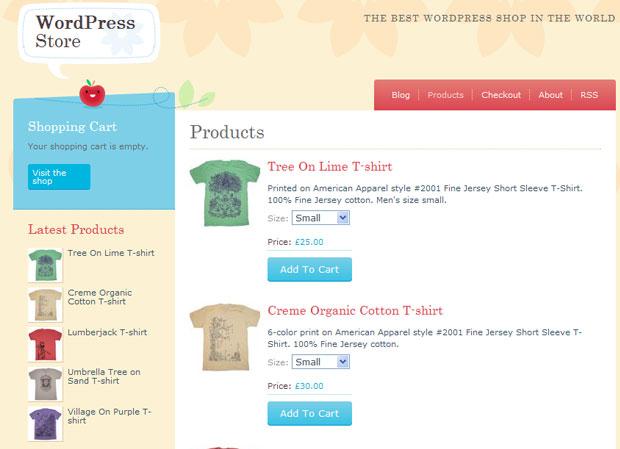 This theme requires the WP e-Commerce plugin for shopping cart functionality but works as a fully functional blog on its own. The design features custom made 'Add to Cart' buttons and a beautiful shopping cart widget design.
2.4. eGoods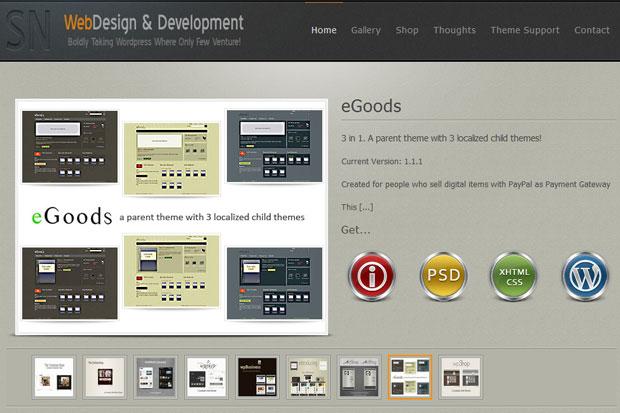 A parent theme with 3 localized child themes! It has more features and functions to help you take your shopping cart to the next level.
2.5. MarketTheme
Market Theme is a premium theme (so you need to pay) that includes a large feature set for creating an e-commerce store.
2.6. Storefront The Ultimate WP-E-Commerce Theme
This is the ultimate WordPress eCommerce theme built specifically for the WP E-Commerce plugin!
If you've ever used the WP E-Commerce plugin, you probably noticed the same thing I did…the plugin has a lot of potential and power, but not much built-in support for displaying your products attractively. This theme solves that problem by using the existing WP E-Commerce code combined with some new custom coding to display your products and product groups like never before! We've created new custom styles for the product page and shopping cart without touching the plugin files. Then, our custom homepage options give you a myriad of options for displaying your products.
3. eCommerce and Shopping Carts Plugins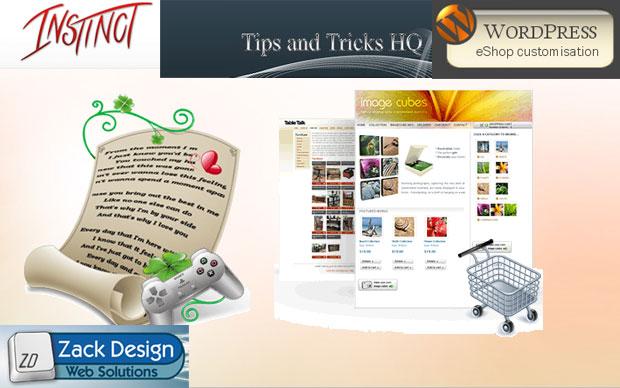 There are lots of Shopping cart plugins for WordPress, suitable for selling any types of products, services, and digital downloads online. Few of these are following you can use to build up your shopping cart on WordPress.
WordPress Simple PayPal Shopping Cart lets you add an 'Add to Cart' button anywhere on your blog. This plugin also allows you to add the shopping cart anywhere in a post or page or sidebar easily.
3.2. eShop
eShop is an accessible shopping cart plugin for WordPress, packed with various features, includes customizable product listings, multiple product options, advanced payment options, basic statistics and more.
The WP e-Commerce shopping cart plugin for WordPress is an elegant easy to use fully featured shopping cart application suitable for selling your products, services, and or fees online.
WP e-Commerce is a Web 2.0 application designed with usability, aesthetics, and presentation in mind.
3.4. YAK for WordPress
YAK is an open source shopping cart plugin for WordPress. It associates products with weblog entries, so the post ID also becomes the product code. It supports both pages and posts as products, handles different types of product through categories, and provides customizable purchase options (cheque or deposit, basic credit card form, basic Google Checkout integration, standard PayPal integration, PayPal Payments Pro, and Authorize.net).
Quick Shop supports any WordPress that has the Sidebar Widgets installed, really. It adds a SideBar widget that shows the user what they currently have in the cart and allows them to remove the items, not to mention a TinyMCE button to easily allow you to add products to your posts/pages.
3.6. Shopp
Shopp is an e-commerce plugin that adds a feature-rich online store to your WordPress-powered website or blog. Get your store up and running in minutes. Then, take it to the next level with the flexibility of Shopp's customization tools that allow production studios and power users to tailor every aspect of the shopping experience. This is a paid premium plugin, starting at $55.