If you want to add a post to your blog without having to open the WP Admin and log in, you can set up your WordPress installation to accept posts sent via email.
First, you have to set up a special secret email address that is accessible via POP. WordPress will check that email address and turn any emails in it into posts.
So you have to be sure not to use this email address for any other purpose!
Once you have the email address set up at your mail server, go to your WP Admin and navigate to Settings | Writing. Scroll down a bit to Post via e-mail: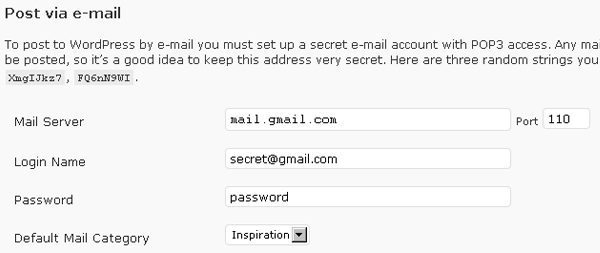 Now just enter the server, login name, and password into the Writing Settings page and be sure to click on the Save Changes button.
More you can read from WordPress.org.

The Mail-to-Blogger feature turns any email account into a blog-posting application. In Settings | Email you can create a Mail-to-Blogger address which you will use to send posts via email to your blog.