In today's digital world, every small business and self-employed individual needs a premium-quality website to establish an online presence and showcase their professional side.  Although there is no dearth of online tools and resources that can help you with every aspect of website building including marketing, designing, branding, etc. you need to know exactly the kinds of things you need for a successful website launch.
The following are some of the essentials that you must have in place before launching the website:
1 – Core pages
No two websites are alike. Every website has a different purpose and so, the content, design, functionality, etc. vary from one website to another. However, the majority of websites have the following core pages i.e. the "bare essentials":
Home Page (gives the overview of the website, highlights your most compelling benefits, services, products, etc.)
About Us (tells who is the owner of the website, what's the business about, what makes it better than others)
Products and Services
Blog (a must for SEO and brand awareness)
Contact Us
Privacy Policy
Terms and Conditions
Testimonials
FAQ (Frequently Asked Questions)
2 – Website/Business Logo
Having a unique and appealing logo is a must for every website or blog that wants to stand out in the crowded online space. More importantly, it can help you build a brand, show the public that you mean business. As a result, the users will take you seriously and feel less reluctant to become a part of your group.
You can easily create a simple text logo yourself with an advanced online logo software. These days, there is a slew of logo design services that use Artificial Intelligence and Machine Learning to help you create unique logos in minutes! Most of these are quite affordable too.
3 – Google Analytics
In today's competitive online business industry where it's largely become a numbers game, data analytics is crucial for growth. This is where Google Analytics comes in.
Google analytics is a free data analytics tool which you can use to get valuable insights about your business. For instance, you can monitor your website's traffic to see where the majority of your visitors are geographically located, which devices they are using to access the website (mobile, laptop, etc.), the keywords they are using to find your website through search engines, etc.
Google Analytics is also a great tool to compare your performance with your rivals'. You can compare every single metric with theirs to see where you are excelling and where you need to do some work. In the same way, not only you can organize marketing campaigns in a well-calculated manner, you can adjust the same overtime on the basis of the results collected by Google Analytics itself.
4 – Content Blueprint
What kind of content do you want to put on your website apart from the core pages that are given above? Bear in mind, not every format may work for your website. For instance, if you to want to build the next "Buzzfeed", then you may want to focus on funny or entertaining listicles, creative videos, etc. Similarly, if you want to create a website for selling a certain product, then you may want to set up a blog that covers the various aspects of the same from different perspectives.
For instance, if you want to sell fine-quality furniture online, then you can write blogs about furniture maintenance, the difference between different woods used in the furniture, etc. The tone and language you want to go for here would be casual but informative.
5 – Quality Plugins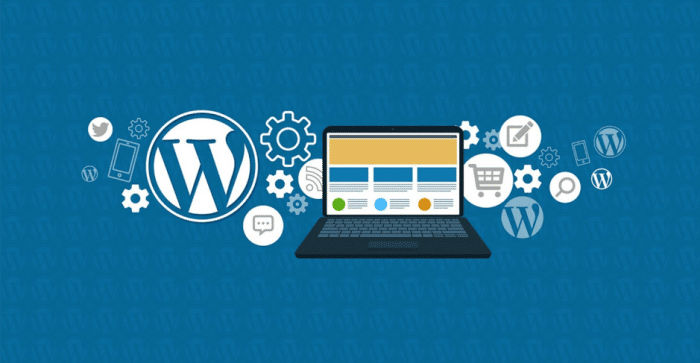 Plugins are small-package software that can be easily installed on your website to enhance its performance, security, design, or some other feature. If your website is WordPress-based, then you can find a huge range of these WordPress plugins many of which are completely free!
Some of the top WordPress plugins that you must check out include:
Akismet: A product of WordPress developers, it's one of the best anti-spam plugins you will find for the platform. It monitors your blog's comment section in real-time and removes spam messages automatically. Although it's free for personal use, for commercial purposes you have to subscribe to a monthly plan.
Yoast SEO: A simple yet powerful SEO plugin that's designed to enhance your website's visibility on the search engines. Read more about Yoast SEO.
Google XML Sitemaps: For Google's search engine (and even others) to provide your website's links on the results page more efficiently and easily, your website must have an easily-readable XML sitemap. Google XML Sitemaps plugin does it for you so that you can enjoy improved online presence without a hitch.
VaultPress: Worried about the website's safety? VaultPress plugin offers a variety of security features to protect your website from online attacks and data thefts. It can also backup your website so that your content is safe and can be restored easily when/if things go wrong.
6 – Email Sign up Form
Email marketing is ridiculously cheap and yet offers an impressive ROI. Thus, it's plain foolish to not capitalize on this option. That said, it won't work unless you learn to create a good email signup form. There are certain things that your opt-in forms need to do to gain email subscribers. For instance, it should be prominent on the web-page and hard to miss, show the value in signing-up, and be accompanied by testimonials that build confidence in the user.
Also Read: Integrating An Email Management System Into WordPress
7 – Social Media Connectivity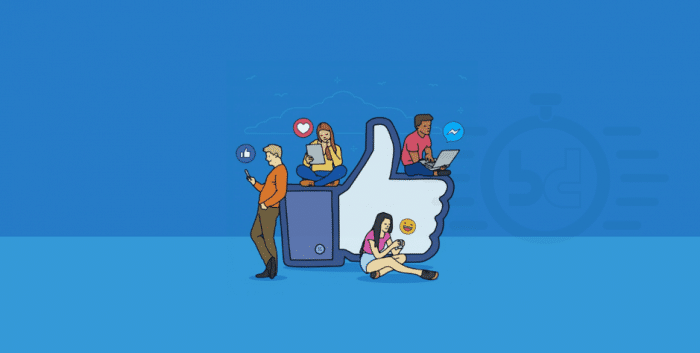 Make sure that all your blogs, product/service pages, etc. have social media buttons that allow the users to share the links on their social media handles easily. This is a great way to do "word-of-mouth" marketing in today's digital world.
Conclusion
When you are building a new website, you want to get it out as soon as possible. However, you don't want a failed launch on your hands either. Thus, be sure to consider the points above and take your time. Remember- by failing to prepare, you only prepare to fail.