UPDATE: OnlyWire plugin has not been updated in over 2 years. I would suggest not using this plugin as it may cause major issues on the latest WordPress version. (5/23/2017)
Social bookmarking is probably the quickest and easiest way to generate traffic and attention to your blog or any website for that matter. Social bookmarking, I guess would be considered a web 2.0 tactic. And there is no better way to take advantage of social bookmarking than using the available plugins and the power of WordPress.
Although there are numerous social bookmarking plugins available for WordPress the very first option I want to share with you is not a plugin at all but a website that will bookmark over 20 social bookmarking services at one time. To get started go to onlywire.com and join Onlywire.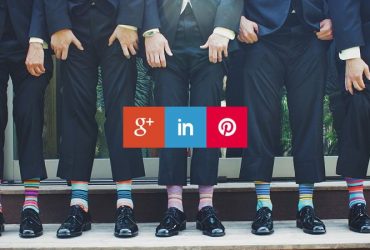 After joining Onlywire you will be presented a list social bookmarking services with two boxes next to them, clicking on the name of a site will open that site in a new window. Join the site, get your username and Password and put it in the corresponding list back on the Onlywire web page. You can join as many of the lists you want. It is going to take you some time to join all these sites and save your information on Onlywire, but doing this bit of work upfront now will reduce your social bookmarking in the future. You may want to click Save My Logins after each one you add in case you close the page or your Windows-based PC locks up or crashes. A bit of sarcasm there at Bill Gates expense, sorry Bill.
Now here comes the cool part, at the top of the Onlywire you will see two bookmark tools.
Now simply drag one or both of these tools into your browser's toolbar and drop it there. The Save Page (fr) toolbar opens a small frame above the page you are bookmarking, the Save Page (std) toolbar will open a larger new window. I find it easier on the eyes and to see all my tags using the Save Page (std) toolbar.
To bookmark your latest blog post it is very important to first click the title of the blog post to open it in its own page. Remember you want to bookmark the URL of each new post, not the URL of your main blogs URL over and over! Now you can click either the Save Page (fr) or the Save Page (std) toolbar in your browser's toolbar.
The Title and URL boxes should be filled in already and all that is left is fill in the tags box. The tags will need to be properly formatted, in this case, multiple tags need to be space separated. To join two words as one tag phrase use a hyphen between the words. An example to tag the phrase WordPress plugin guides would be: WordPress-plugin-guides
I also suggest to copy the first paragraph of the blog post and pasting it into the Clipping / Comments / Notes section as well.
Now it's time to add your WordPress blog post to a few more social bookmarking sites using a few WordPress plugins. The social bookmarking plugin I usually add to new blogs for my customers when I install a new WordPress blog, or configure their existing blog is called Share This. I really liked the Gregarious plugin that but it is not yet stable with WordPress version 2.3 so until it is upgraded Share This works just fine.
The share this plugin adds a little green icon at the bottom of each post as seen here on my blog. Clicking it will open a list of social bookmarking sites that you and your readers can use to bookmark your blog posts. Again be sure to have the blog post open it its own URL before bookmarking. The Share This plugin may have some of the same sites in it that you saved to in Onlywire, but don't worry if you double dip, the sites usually let you know if already bookmarked the URL.
The must in the 'Share This' lists are Digg, StumbleUpon, Technorati and Google Bookmarks. The others should also be done if time allows. Play close attention to how these sites want the tags formatted. Each site may be different and should have instructions how to add tags. Also, consider that most of these social Bookmarking sites have a toolbar option that can be added similar to what I discussed above for Onlywire.
Other, but by any means, not the only, WordPress plugins or widgets for social bookmarking are Social Bookmarks.
For a good basic understanding of what social bookmarking is all about and a good video guide to using Del.icio.us, a top bookmarking site go here: Social Bookmarking in Plain English.
Be sure to share your favorite social bookmarking sites or WordPress plugins and widgets in the comments box below!