The landscape of businesses has changed remarkably over the past five years. We have moved on from rented office space to working remotely, from hiring long-term employees to freelancers, from office equipment to digital tools. However, with less financial investments needed to create a profitable business, the competition is becoming fiercer and fiercer every day. Luckily, there are plenty of tools available to us to build a profitable business without huge expenses.
Every online business starts with an idea and a website. If you already had thought of establishing an online business, chances are, you have an idea of what you would like it to entail. To get your online business to earn a profit, you will first need a well-optimized website. Here are eleven tools you need to start a profitable website.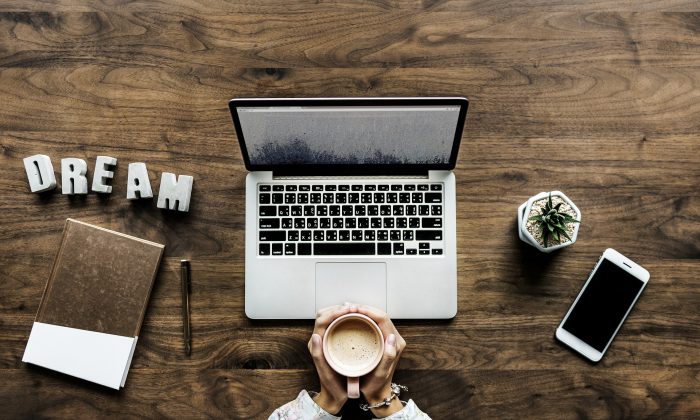 1. Edubirdie
Plagiarism is a very frequently occurring issue in any college and scientific world in general. If someone is caught on data appropriation, it can damage future success and lead to a bad reputation as well as lower grades. The thing is that it can happen even accidentally; however, many students copy-paste other's works intentionally. There is only one way to eliminate any risks concerning the plagiarism level is to use a credible program that examines the text. Luckily, there is no need to buy a program or upload software and install it on one's PC as there is a free plagiarism scanner online. You just put your text in a special box and click "check my essay" to get a full dispatch immediately. It works very fast and gives out a full report on uniqueness level, sources related to inspected text and emphasized words and sentences.
2. Focused Collection
Focused will provide your website with images that tell a story. Unlike the usual stock photo websites, this one is packed with creatives that you yet haven't seen. No more boring, alike images you have seen thousands of times before, focused will pair you with the right artists and your website will be unique and eye-pleasing.
3. Pcloud
Why waste the storage of your computer when there's plenty of cloud storage solutions? A free alternative to Dropbox is pcloud.com. It will provide your online business with 20GB of free storage for all your files, allow real-time collaboration between you and your colleagues from multiple devices and will protect your data under several layers of security. File sharing and editing made easy.
4. Maxtraffic
To retain your customers, offer product promotions, and build your marketing list, your website will need to have web push notifications integrated. Maxtraffic will reach your customers even when they aren't on your website, remind them to sign up for your newsletter before they leave your business, and keep them updated on your discounted offers with easy to spot pop-up windows. Set this tool up on your business website, and your customer base will grow noticeably.
5. Omnisend
If you're running an eCommerce website, email communication with your clients is essential. E-commerce marketing automation tool will let you create attractive and eye-catching signup boxes, popup windows with your product deals, create gift boxes, and generate discount coupon codes. With Omnisend email automation, you will send cart reminders and order confirmation emails seamlessly.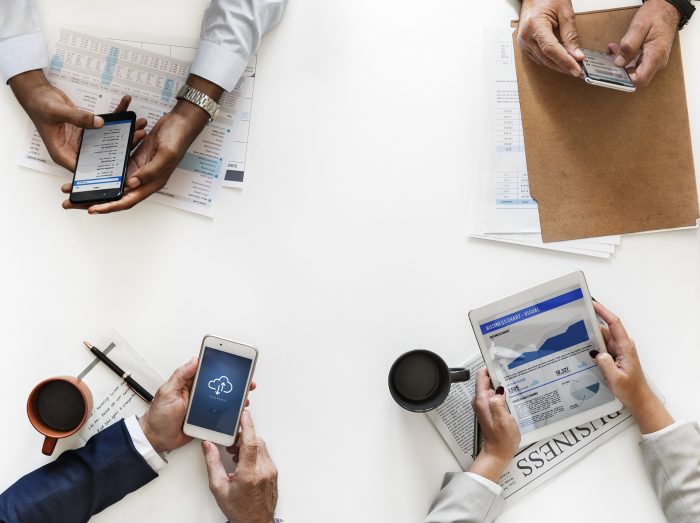 6. InvoiceNinja
If you're paid by the hour or per project, tracking the tasks and time spent fulfilling them can be tricky. Invoiceninja will help you quickly create projects and tasks, mark every hour spent on the job, and integrate the data into invoices with only a few clicks on a web-based app. With tasks & time tracking tool, you will be able to see all the information about different projects, vendors, and payments on one platform.
7. Combin
Social media platforms are becoming a bigger and bigger indicator of a brand's credibility, usability, and popularity online. Often, even in the B2B sector, a company is considered to be successful if it has a substantial online following. With Combin, you get real Instagram followers, likes, and comments and make sure your business is not losing out on potential customers.
8. Word Counter
Word counter is a tool designed to keep your words counted, social media posts on Twitter or Facebook of the necessary length, and meta descriptions written to fit Google's standard. Real-time, as-you-type updates will help you keep track of your word, sentence, and paragraph count. A vast database of tutorials and blog posts will allow you to put articles together for any publication easily.
9. Integromat
Cloud workflow automation amongst many different apps has never been easier. Save your time and focus on things that matter in your business by creating workflow scenarios with Integromat. It can connect apps, transfer and transform data amongst many different platforms, and even handle errors and mishaps. It is easy to integrate and use.
10. Salesmate
Once your website is created and generating traffic, you will then want to think about increasing your sales and managing your customer relations with ease. Whether you're alone or have a sales team to help you, Salesmate will assist in automating several sales processes, managing your contacts, and giving you insights on sales activities. You can even use it on your mobile phone.
11. AResearchGuide's plagiarism checker
AResearchGuide's plagiarism checker is a severe case and can lead to serious problems in a collegiate world. One of the key features of any scientific work is that it has to be utterly original. Data or ideas appropriation has several forms and can be not only calculated but also accidental when there are no proper references to sources of credits. Papers that feature plagiarism are turned back and can lead to worse grades and bad reputation, that's why it is necessary to inspect all essays and papers for uniqueness before actually presenting them. This plagiarism finder is totally free of charge and requires no registration on a website. It is accessible for anyone and works really fast. All you need to do is just upload or copy-paste your essay and proceed with the analysis. In just a few minutes you'll get a full and detailed picture of the uniqueness rate and the list of similar sources. All similar sentences will be pointed out, so you can easily edit them out.