As per recent data, there are more than 90,000 real estate brokerage companies within the US. If you wish to stand out of the crowd and call yourself popular and established, you have to build an indeed trustworthy brand. If you can spend time on designing your real estate logo, you will probably help yourself build a reliable brand for your real estate company. Your logo will make it simpler for the possible clients to remember your firm even when you're supposed to be out of mind.
Read More: Best WordPress Real Estate Themes
In fact, a logo is the first thing that the potential customers relate to with the name of the company and hence it has to be unique but still professional. Is it very hard to achieve well-crafted real estate logos? If answered no, then what are the few tips to take into account? Read on to see how few expert designers have inspired you.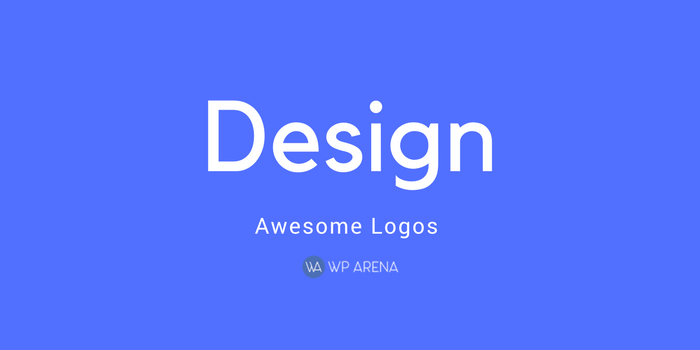 #1: Avert using cliché symbols and images
There are some overused concepts of logo designing like rooftops, structures of buildings and homes which have already been used too many times by several designers. If you search for the most commonly used real estate logos, you will come across these aforementioned examples but the trick is not to fall into this trap. There are many other new innovative things to take into account.
Read More: Website design mistakes You're probably making
#2: Simplicity is the key
One of the most vital rules that you can remember during logo designing is that you have to remain simple. Logos, if made in a complex manner with too many design characteristics and features will become tough to understand. On the other hand, customers also tend to remember simpler logos. Select a basic color palette with just 2-4 colors. Try this awesome logo creator today.
#3: Consider the medium of promotion
Where are you going to place your logo? Is it in some real estate website or to billboards or to pens? While designing a logo, you should ensure that it fits the medium well and that it also looks perfect on it. If it is going to be placed in a pen, you have to make it short and sweet so that it fits its medium. In case your logo has multi-purpose, you may wish to create more than one version.
#4: Carefully decide on the font
Regardless of how amazing your color combination is, it won't be useful enough unless people who check it out can immediately associate with the name of the brand. This is the main reason why you should ensure that the font that you prefer choosing is easily readable and also clear at the same time.
Read More: Typography – The absolute Professional graphic design
#5: Think out of the box
As we know that the real estate business usually deals with buildings and houses but that doesn't make it necessary for you to choose only those images. Try to think differently about the other symbols that you can prefer to use. What are the other images which can depict a house or what are the other things that can remind people about a house? Keys, locks, picket fences or pillars? Can they be used?
#6: Try new things with the typography
You will not always require adding a symbol or an image in the logo. Instead of images, how about using strong and prominent typography? You can use either the initials or an abbreviation of the name of the company and create a unique logo out of it. Just make sure the logo doesn't have a childish or a non-serious look.
So, now that you know the nuances of real estate logo designing follow the tips and start designing one for your company to establish your brand image.