WordPress has become a powerful open source CMS (content management system) platform, not only small businesses are using WordPress on their domains but big companies are also started creating corporate blogs on their websites using WordPress platform. There are a lot of reasons behind this, for example, due to its community; Free Themes and Plugins to enhance the features, publishing features, SEO friendliness and ease to manage the contents of the website. Many companies are trying to improve their blog to get the traffic and to attract more readers to achieve their business goals.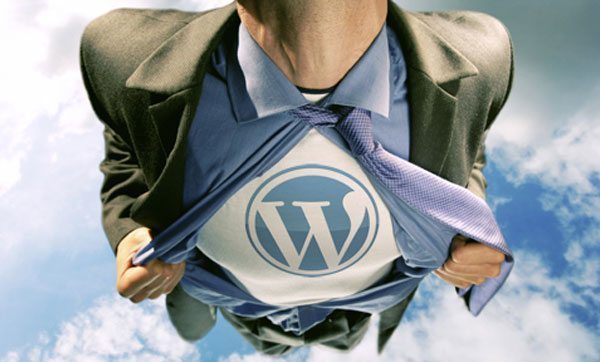 As we know that WordPress is the most powerful and popular Content Management System and this popularity giving more vulnerabilities to this platform. Even there are myths about WordPress to Make Your Eyes Wide Open. There is a comparison about why WordPress is better for businesses than Blogger, but we are focusing on self-hosted WordPress which you install on your own domain.  It is a fact that there are insecurities but following points represent why we can use WordPress to create a corporate blog on a big scale. As well we compile a list of famous brands that are using WordPress.
WordPress is Open Source: Free to install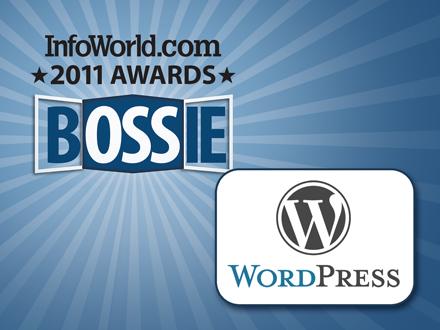 WordPress Leads Open Source CMS Market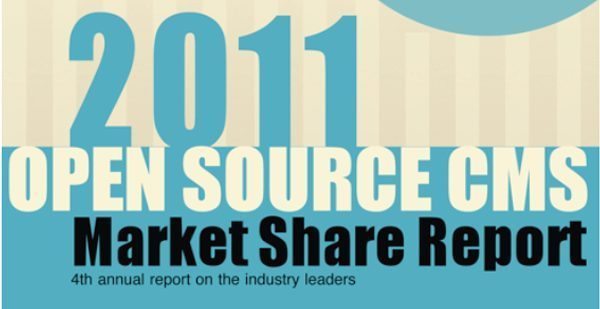 Open Source Wars: WordPress vs Drupal vs Joomla
Every IT person, developer, and the programmer has an opinion when it comes to the various open source content management systems out there. It often comes down to functionality and ease of use, but even then the lines are often blurred and there is rarely a clear-cut victor. WordPress vs Drupal vs Joomla – which is really the king of open source CMS?
ExpressionEngine vs. WordPress
As someone who develops websites in both ExpressionEngine and WordPress, there is no question I hear more often than "Why ExpressionEngine? Why not WordPress (else, insert other open source PHP software here – Joomla, Drupal..)?" [Source]
Drupal vs Joomla vs WordPress
This article is written to inform end-users and businesses about the pros and cons of Drupal, Joomla, and WordPress. [Source]
WordPress Wins Best Open Source CMS Award
WordPress, one of the best open source tool available today for blogging and managing websites etc, has been named the best open source CMS award for 2017.
WordPress is SEO Friendly
WordPress is ready to encircle search engines through the posts, pages, tags, and categories to help the search engine crawl corporate blog or website easily and gather the information it needs to include your site within its database. WordPress comes with several built-in search engine optimization tools, including the ability to use .htaccess to create apparently static URLs called permalinks, blog-rolling, and pinging. There are also a number of third party plugins and hacks which can be used for search engine optimization (SEO). From the Following links you can learn about how to make a website or blog more SEO friendly:
WordPress SEO Tutorial Series A to Z
WordPress SEO Tutorial: What is SEO? Things to Know Before Making SEO
WordPress SEO Tutorial: SEO Process for WordPress
6 Writing Tools To SEO Optimize Content For Your WordPress Website
WordPress SEO Tutorial: Choosing a SEO Friendly Domain Name
WordPress SEO Tutorial: How to Choose the Best WordPress Hosting?
WordPress SEO Tutorial: Best Ways to Optimize SEO on WordPress
Unbeatable SEO Tips To Boost The WordPress Website Ranking
How to tweak your website images for maximum SEO
How To Write Perfect SEO-Optimized Posts in WordPress
Get Top Search Engine Rankings With WordPress SEO Plugins
What Makes a WordPress Theme "SEO-Friendly"?
There's a lot of hullabaloo regarding "SEO" when it comes to WordPress themes. 
Learn More about creating SEO Friendly Website Theme and Website Structure.
The Definitive Guide To Higher Rankings For WordPress Sites
WordPress is one of the best, if not the best content management systems when it comes to SEO. That being said, spending time on your WordPress SEO might seem like a waste of time, it most definitely is not. Optimizing your site to the best practices outlined in this article will help you improve your rankings, gain more subscribers and have a better website in general. [Source]
Learn more about 200+ Google Ranking Factors.
Search Engine Optimization for WordPress
WordPress, straight out of the box, comes ready to embrace search engines. Its features and functions guide a search engine through the posts, pages, and categories to help the search engine crawl your site and gather the information it needs to include your site within its database. [Source]
Learn more about Search Engine Optimization For WordPress.
SEO Friendly Images: WordPress Plugin
SEO Friendly Images is a WordPress SEO plugin which automatically updates all images with proper ALT and TITLE attributes for SEO purposes. If your images do not have ALT and TITLE already set, SEO Friendly Images will add them according to the options you set. Additionally, this makes the post W3C/xHTML valid as well. [Source]
Learn more about optimizing images for SEO on WordPress.
smart SEO – WordPress Plugin
The easiest way to optimize your WordPress website for search engines! Settings – Here you have:
Autocheck current post
Autocheck timing – in seconds
Title separator (default – )
Seo title position – in admin post listing
Show smartSeo score
On plugin deactivate – remove all current settings on plugin deactivate. Reset to default.
xCommenter WordPress Auto Comment SEO Plugin
xCommenter will automatically create comments on your blog posts and WordPress pages. It does this by analyzing the post title, content and tags to determine to find relevant Yahoo Answers comments and questions. Optionally xCommenter will then run the content through a powerful content spinner API to make the content more original and unique to improve quality.
SEO Auto Title Suggestions – Premium Plugin
Full automated Keyword research
Compare Keywords
Shows how many websites compete for a keyword
Easy and Fast installation
All languages supported
This plugin gives you full keyword research power right at your fingertips while writing your post titles.
WordCompress – WordPress SEO Compression!
WordCompress is a premium plugin designed for SEO and improving user experience and website performance. WordCompress is a compression and cache total that takes the existing code layout of a WordPress blog which
includes CSS files, JavaScript files and HTML code. WordCompress will then minify all the code by deleting comments, whitespaces and compress the entire code into a single executable line. External and internal CSS and JavaScript files are also compressed.
Youtube SEO playlist for WordPress
allows you to turn an unordered list of YouTube links into a video playlist. The PHP script makes the youtube list on a fly and uses the latest Gdata API v2. You can choose to make a video playlist with keywords, user channel or a regular youtube playlist. There are many options which can be set in the PHP script and in the jQuery function. Includes the new html5 youtube player option. This is the only youtube script available with search engine optimization (SEO) Almost drag and drop. Detail
Best SEO Plugins for WordPress
With more than 120 million blogs in existence, how do people find YOUR content on the Internet? The key starts with great search engine optimization (SEO), which is an art and a science that helps search engines discover your content and understand how relevant is your content to specific search queries.
Our List of Top Recommended SEO Plugins.
Creating SEO Friendly WordPress URLs
By default, WordPress uses dynamic web URLs that may hinder some of your search engine optimization efforts. This challenge can be easily overcome simply by creating SEO friendly WordPress URLs. Thankfully the WordPress admin panel is set up so that you can implement this technique in a matter of minutes!
Learn more about Search Engines Friendly Permalinks.
SEO for WordPress – The Complete Guide
Here is our complete SEO Guide For WordPress.
SEO Friendly Dynamic <title> for WordPress
Using a good <title> tag is incredibly important for ranking high in the Search Engines. This code snippet will dynamically generate a dynamic <title> tag to improve your WordPress site's SEO and should be placed in your WordPress site's header.php replacing your existing <title>.
Learn How to Optimize Titles for Better SEO.
8 Excellent WordPress SEO Plugins
WordPress is one the most popular tools for publishing content on the web. Everything from e-commerce websites to blogs can be developed using WordPress. Here is our list of WordPress SEO Plugins.
10 Ways To Improve Your WordPress Blog's SEO
Some argue that SEO or search engine optimization is a whole load of tosh, and whilst they may have a point to an extent, there are a couple of easy things you can do that should improve your blog's SEO. That said, take everything with a pinch of salt; don't implement these features and elect to shoot up search rankings.
Awesome WordPress SEO With Custom Fields
Your average WordPress theme will take the title you put into the post and output it as the <title>, the post title in archive pages and send it as the title to RSS readers. That's not really the most exciting way of doing things or the way that offers the most customization; I want to be able to use a title written for search engines (<title> tag) and one for archives perhaps with some emphasis and final one for RSS readers. [Source]
Making a Blog Post in WordPress SEO Friendly
Of course, it helps if the article is lively, engaging and useful to your readers but there are some little tweaks that can give the post a "leg-up" in search engine optimization terms.
Best WordPress SEO Plugins: Every Webmaster Love
Plugins make your blog more attractive and SEO friendly, on the other hand, they increase your blog loading time, Use only least plugins as you can. Below is the list of some Best WordPress SEO Plugins.
Scribe SEO Content Plugin
Scribe SEO is a premium plugin that has gained a lot of popularity lately and is sure to be one of the best content and link-building plugins out there. The plugin was created by the very popular "CopyBlogger" and it works on a membership basis. Basically, it adds a whole SEO analysis system to your site so whenever you are writing a new post it can scan it and give you all kinds of SEO tips for improving the blog post in terms of content, keywords, meta tags…etc. The plugin will also show you sources from which you could get related links to your posts as well as identify influential social media users that may want to share your content.
WordPress SEO Guide: First Steps
This post is for those whom have just installed WordPress and want to optimize their site to make sure they won't have to go through tons of work later to fix up their basic on-page SEO.
Excellent Corporate Blogs using WordPress
---
There are several reasons and considerations to create a Corporate blog using WordPress, you have lots of options like theme customization, freedom of topic selection, can have lots of writers, can embed multimedia files, can do promotion for your product, choose different writing style, can make comment policies, enhance features with WordPress Plugins,  and so on. Above and beyond all of that, look at the following examples for your inspiration and get an idea for your own blog: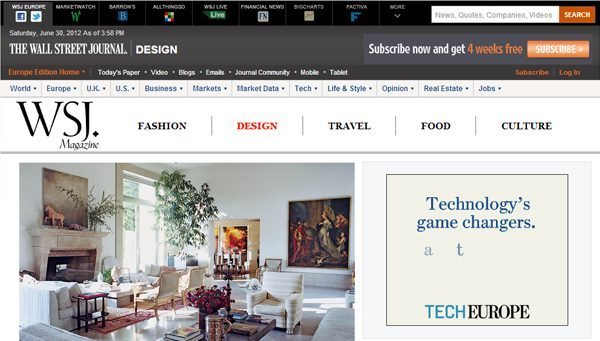 CNN's Political Ticker

TechCrunch – 'The' tech-review blog
BBC's Top Gear blog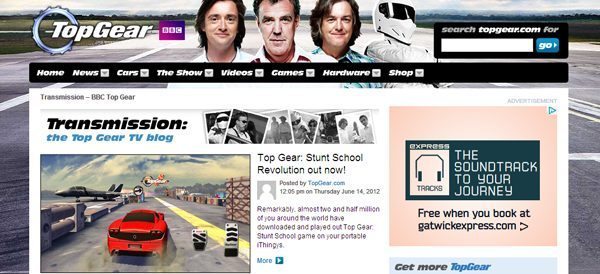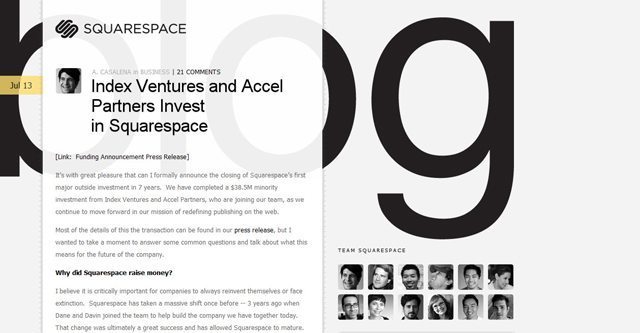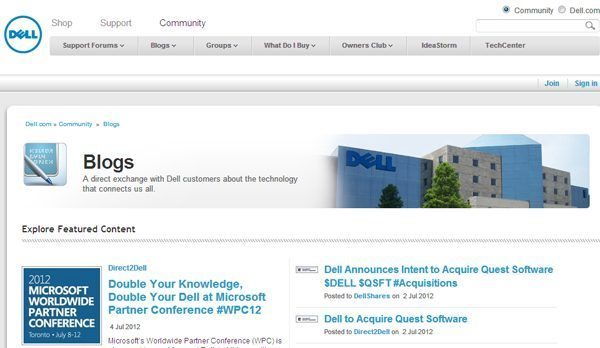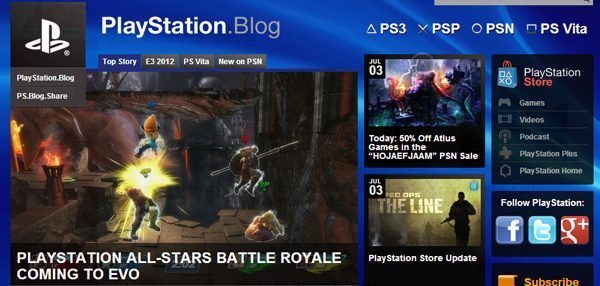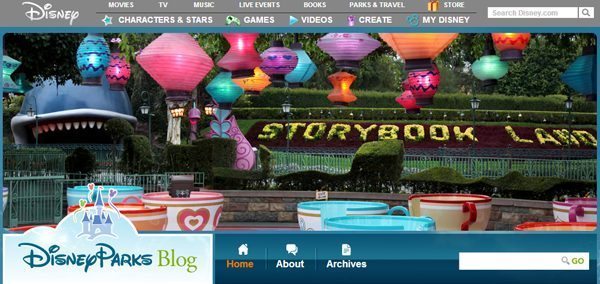 GM FastLane Blog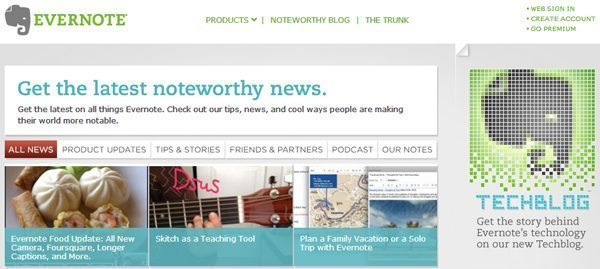 Flickr Community Blog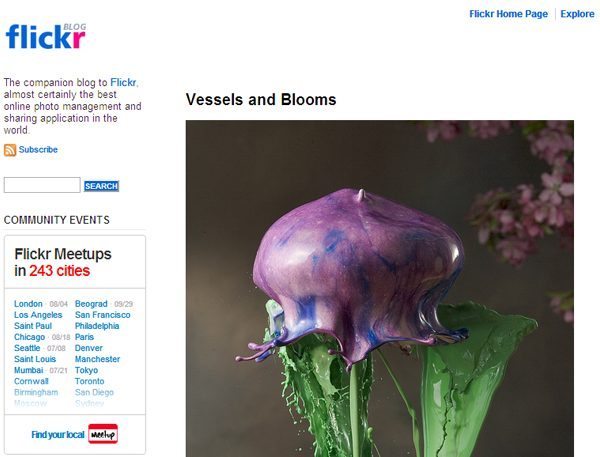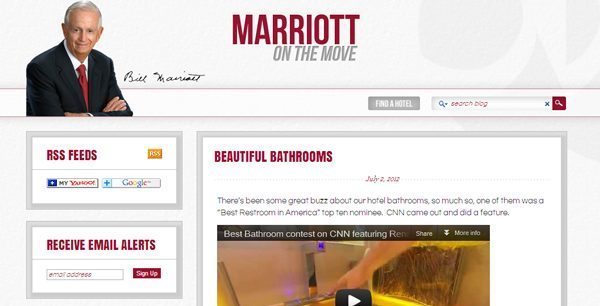 eBay Ink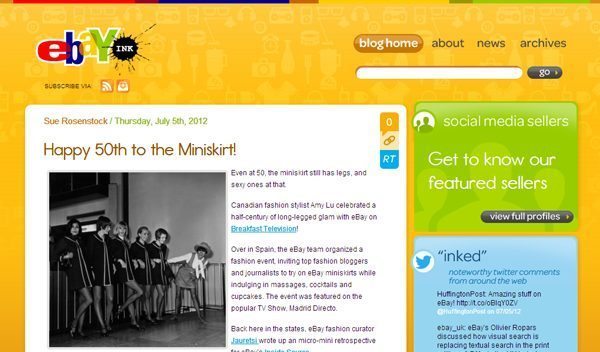 Dog Blog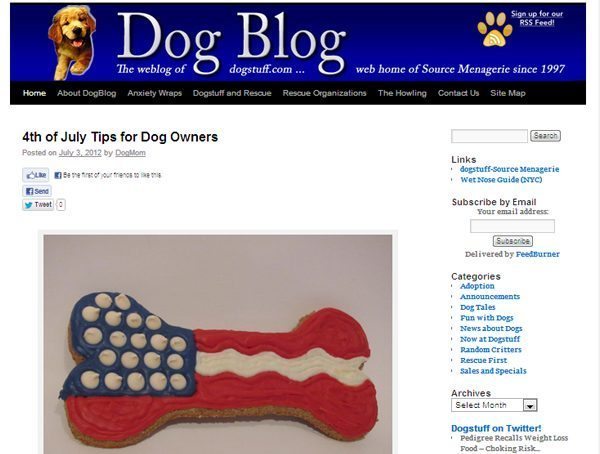 Lululemon Community Blog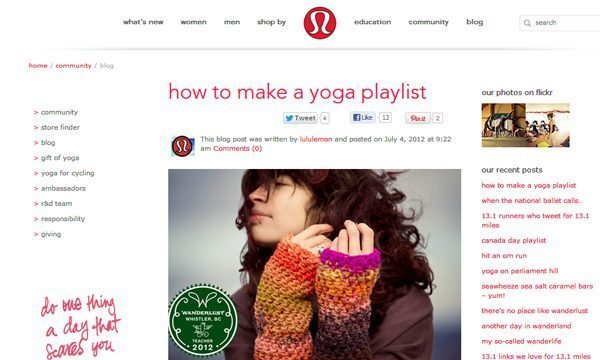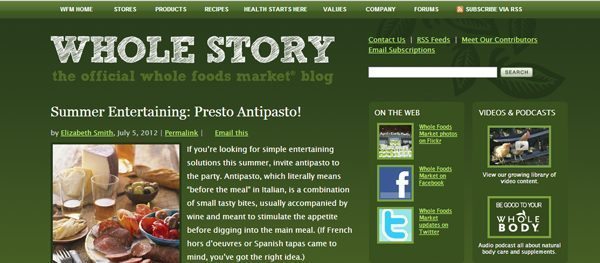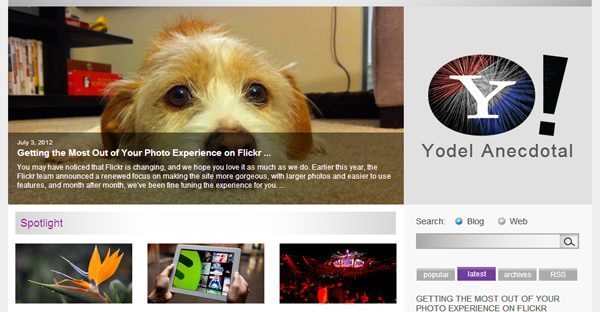 Digg Blog

The Ford Social Blog

Sony Electronic Blog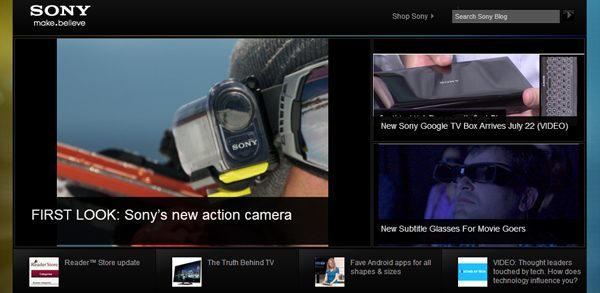 People Magazine


Mozilla Firefox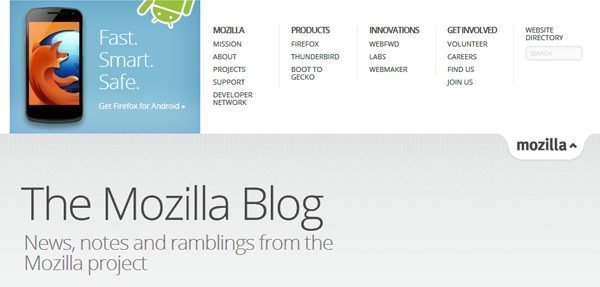 Wired WebMonkey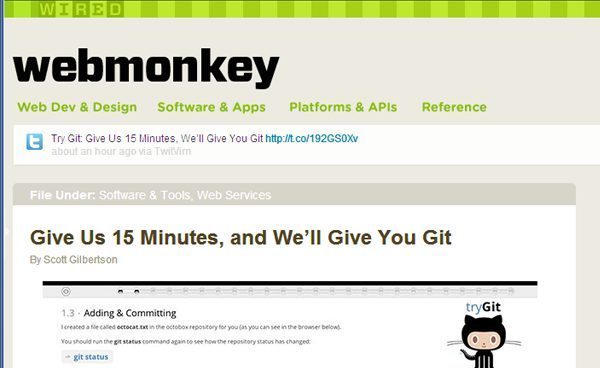 Giga OM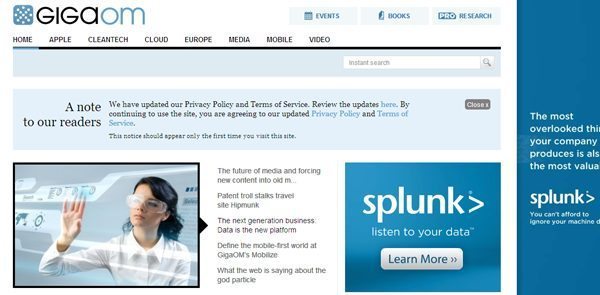 Ben & Jerry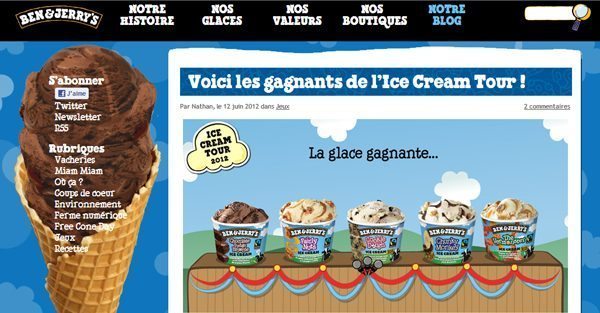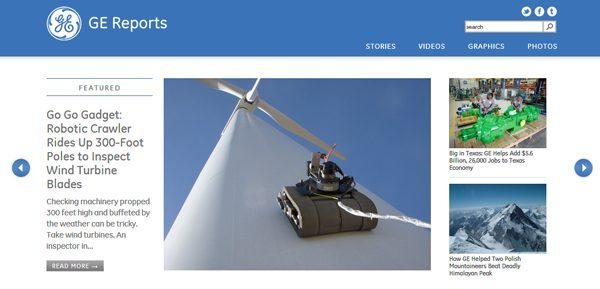 Rackspace Blog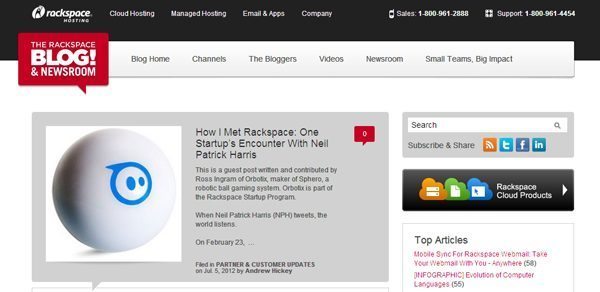 Other Corporate WebSites Powered By WordPress
Best WordPress Themes for Corporate Blog
---
There are fantastic WordPress themes for corporate blogging that you can get Free as well Premium themes. The following list will save you time in search of best corporate and business WordPress themes which are modern, clean, corporate, business WordPress themes that can fit into your business and definitely help to achieve your business goals.
Premium Themes for Business and Corporate Blogs
There are Tons of great premium themes out there that make setting up a Corporate business website a breeze. Below are 10 of what I think to be the best premium WordPress themes for business and Corporate blog!
TheCorporation WordPress Theme
TheCorporation is a sleek and professional theme for business sites. Grab your visitor's attention immediately with the prominent and flashy jQuery slider, and let them know who you are via the simple page-based homepage design. TheCorporation was built to be sophisticated and user-friendly and will surely impress your potential clients.
U-Design WordPress Theme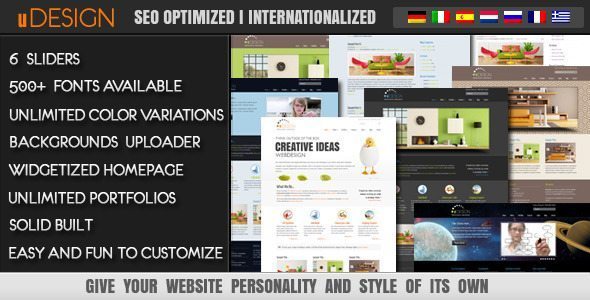 U-Design is a very powerful theme which suits both, users with no programming background as well as advanced developers. It will help you build your site in no time to your liking with minimal effort. It empowers you to set any color to elements such as backgrounds, links, text, menu links, etc. You can completely change the look and feel of your site in seconds. You can also choose from over 500 fonts, including Google Font Directory and Cufón fonts. This number will grow with time since many new fonts are being added to the Google fonts library. The theme also features 6 (six) Home page sliders for you to choose from.
Office Responsive Business Theme
Office is the ultimate WordPress theme for any corporate business. Featuring a very professional design, 7 custom post types, drag and drop homepage modules, unlimited highlight color option, optional navigation icons, 3 menu regions, an optional responsive layout. Office has everything you'll want for your business website.
TopBusiness – Highly Customisable with responsive design
United – Corporate, Business Portfolio WordPress Theme
United is perfect WordPress theme for company profile
, corporate, business and portfolio websites with the clean and minimal look. It includes powerful and minimal admin panel which give you full control over every major design element throughout your website.
Business Theme from OrganicThemes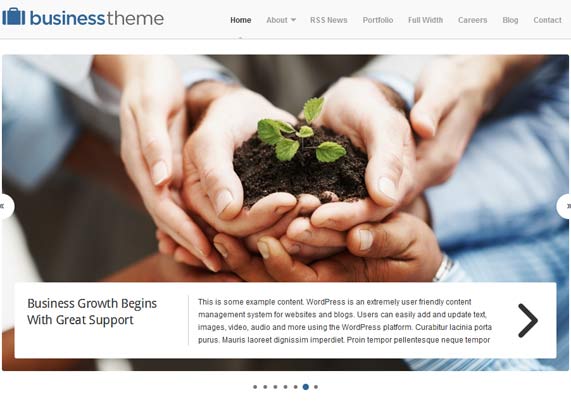 The Business Theme features a clean, corporate and responsive design perfect for companies wishing to increase the profile of their web presence. In addition to many of our standard page templates, the Business Theme also includes a page template for posting jobs and an RSS news page template. The theme also contains multiple color change options — the background colors, link colors and highlight colors can all be changed without touching a single line of code. The Business Theme is a versatile solution for any company.
FlexxTheme Mega WP Blog Theme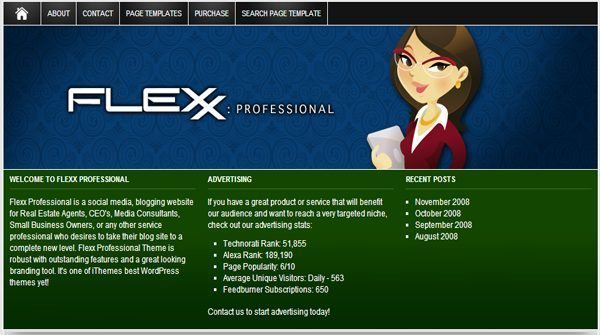 FlexxTheme was created for people who want more versatility out of their blogs and websites. It gives you the edge with built in SEO features, easy to plug-in graphics and backgrounds, and other features that will save you time or from having to learning code.
Big News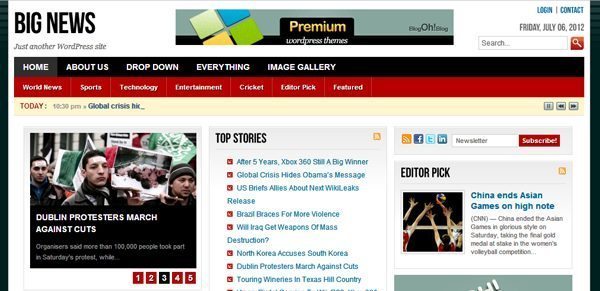 "Big News" is a top notch WordPress Theme suitable for any news and information websites. It comes with a magazine layout that lets you define custom content (helpful in SEO) on the home page from various categories. This theme is packed with powerful admin features that will enable you to make your website unique and different in every way possible.
Business WordPress Theme DeCanto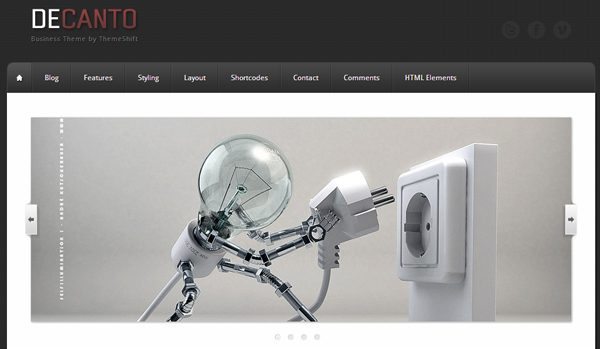 deCanto is an incredibly flexible and professional business WordPress theme. Through the extensive layout and styling options customizing the theme to your liking is a matter of seconds.
Newsley Theme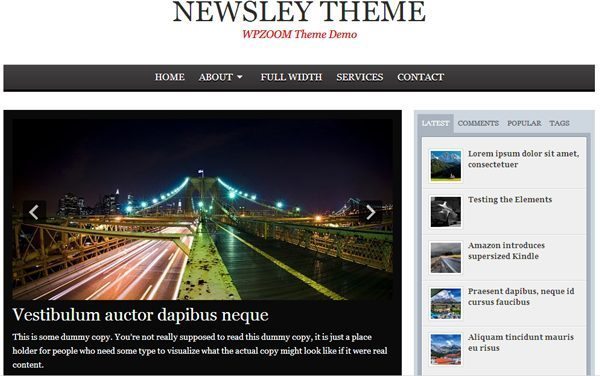 An elegant and optimized theme with numerous features, multiple posts styles, flexible layout and enhanced by custom widgets.
imPower WordPress Themes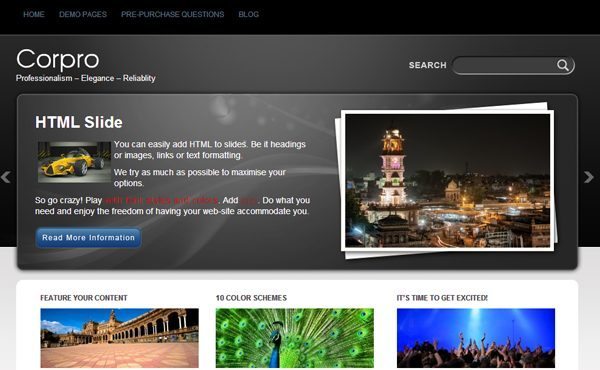 Typical built-in features of imPower Themes include build-in SEO, multiple layout options, point and click universal video embed, built in galleries, and so much more.
Business WordPress Themes
Use the most flexible template builder you may find with any premium WordPress theme. Everything you display on your site act as a widget, so you may use your site elements multiple times.
Headway Themes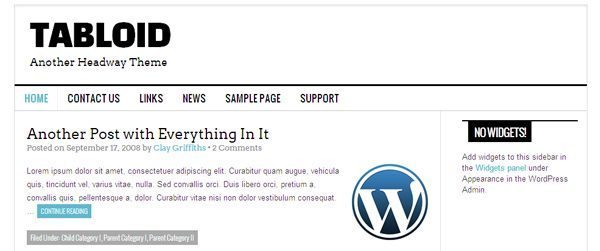 Create your site with the original Drag and Drop framework for WordPress. Build any layout you can think of, customize any page, add colors, fonts, and more; all with the power of the Headway Visual Editor. Great web design has never been faster or more flexible. Take full control over your WordPress site.
The Corporate theme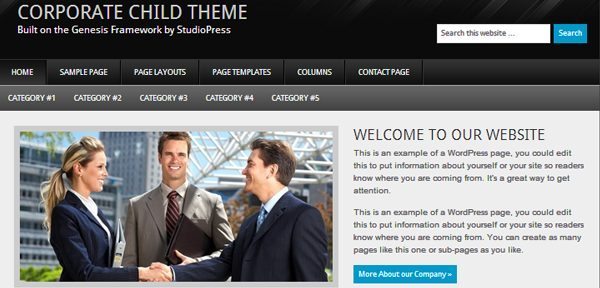 The Corporate theme works to help you build your brand or business with a rock-solid framework and the quality assurance that all smart organizations need.
Showcase your services and assets with polished, professional styling and the easy to navigate design of the Corporate theme. Success begins with a solid foundation.
FreeThemes for Business and Corporate Blogs
---
Corporate Life is free WordPress theme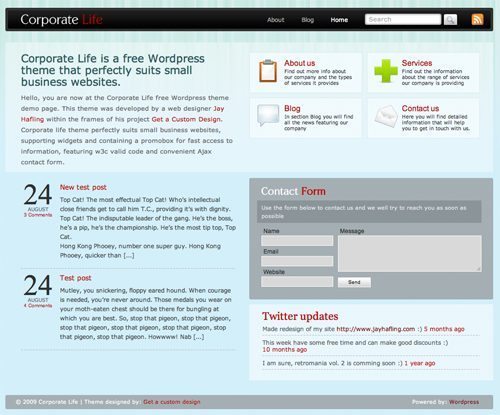 Corporate Life is a free WordPress theme created within the frames of Getacustomdesign.com project. It is perfect for small corporate websites.
Download
SimpleFolio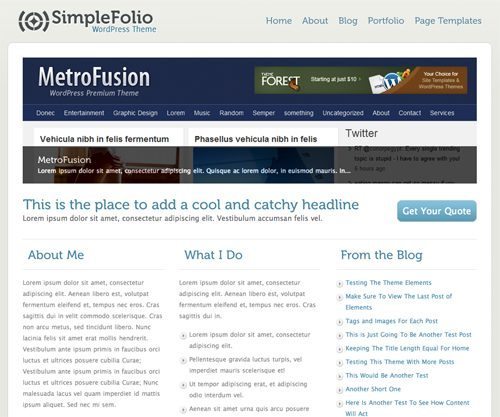 Simple and clean portfolio WordPress theme — SimpleFolio, designed by Omar E. Corrales and released for Smashing Magazine and its readers. SimpleFolio is a portfolio theme that includes a blog and a very extensive options page that allows you to exclude all your portfolio items from the blog page. It also includes a front page slider.
Download
Heliumified WordPress theme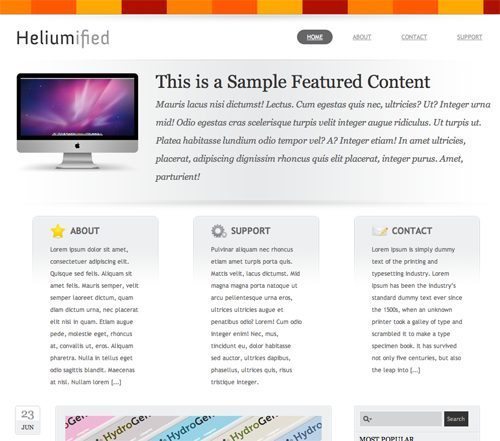 Heliumified WordPress theme comes with a clean design and equipped with tons of fantastic features. This WordPress 3.0 compliant theme has 5 color schemes to choose from; aside from that, you can also use custom colors to match your blog's color palette.
Satoshi WordPress Theme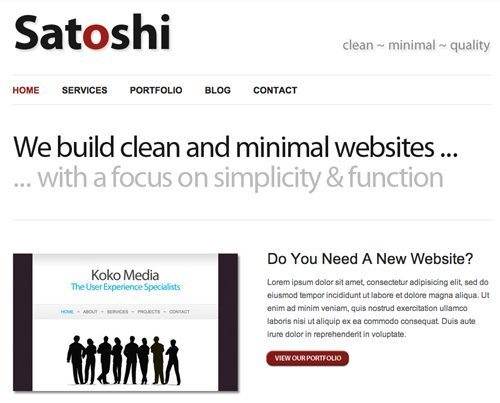 Satoshi is a clean and minimal portfolio WordPress theme that's ideal for showcasing project work.
It comes with a range of professional page templates including a custom front page, a stylish blog design, a portfolio page, and a fully functional contact form.