Those new to Internet marketing ask this question quite a bit on various forums. There are plenty of reasons to use a WordPress blog on your own site and most of them contribute to the biggest and most sought after, website traffic.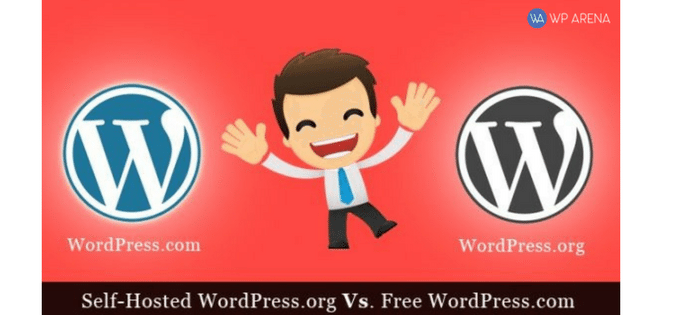 Free Vs. Self-Hosting WordPress Blog
First to clear up some confusion: WordPress.com offers a free blog that is hosted on WordPress.com just like you can start a free blog on Blogger. A different site, WordPress.org is where you can download all the files, for free, to upload and run a WordPress blog on your own site. Make sure you choose a good web host for the self hosted version. That's the most important thing to remember. Take a look at our WordPress Hosting guide for some tips.
The blogs hosted on blogger and WordPress.com are limited in options and customization. To customize these blogs to any extent you need to know how to open and manipulate the templates PHP or HTML code. (WordPress Theme Editor Additions)
A self-hosted WordPress blog is highly customizable, extremely flexible, and you need not worry about it being shut down like a blog can be on Blogger or any other site you don't control. There are thousands of free WordPress themes available so finding the right look for your blog should not be a problem.
Adding items to the sidebar on a self-hosted WordPress blog can easily be done within the dashboard using widgets. Simply add a text widget, write your text, paste in your affiliate links, newsletter sign up form, Goggle ads, pictures or anything you want. Then simply drag and drop the widgets into your desired position. No need dig around in the theme's code to add anything.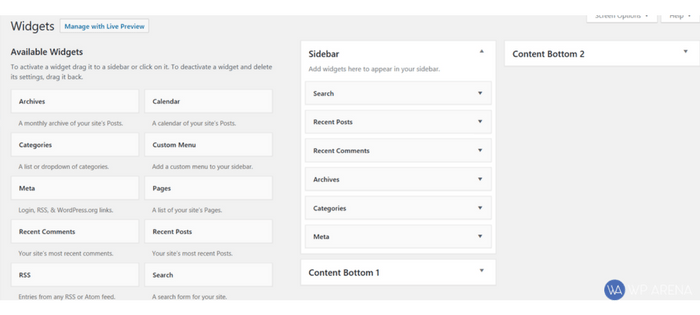 When you write a blog post, you are actually adding another content page to your website. The search engines love to see and crawl a site with fresh content. And another page on your website raises your chances of more traffic. Typically you should publish at least 3 to 4 blog post per week to keep the bot's crawling your blog.
The most valuable feature of a self-hosted WordPress blog are plugins: Almost all plugins are free to download and they add features or change the functions of your blogs behavior. Plugins cannot be added to the WordPress hosted free blog.
Here is what WordPress and some of the thousands of plugins can do.
Search Engine Optimization – As stated above, when you write a new post you are actually adding a new content page to your website. By default, It will be seen by the search engines like this: My Blog | Keyword Rich Title Of Post. With a few plugins the post's page can be automatically optimized, adding keywords and descriptions and swap the title around to a more search engine friendly Keyword Rich Title Of Post | My Blog.
Then by placing your post in a keyword targeted category and using a custom Permalink structure the posts URL will look like this: www.myblog.com/keywordCategory/titleofpost. Another tactic the search engines like. A blog post can very quickly find its way to the top of the search engines, sometimes in just one day.
Tagging plugins are used for better internal linking structure and additional search engine optimization. A keyword phrase, or in blog terms, a tag in your posts will link to other posts with the same tags. Top blog directories like Technorati can also be tagged within a post. This will automatically alert them that there is content related to the tagged phrase on your blog.
WordPress can be setup to ping a list of directories automatically when you publish a post. Getting back links and traffic very quickly. You can add as many of these sites as you want.
There are several plugins available to set up a Google sitemap for your blog that automatically notifies Google and Yahoo of any changes to your blog. Yoast SEO plugin comes with a built-in sitemap feature so you don't have to install an additional plugin.
Social Bookmarking and Web 2.0 are the big buzzwords online now, and WordPress plugins are available to take advantage of this too. By allowing your visitors to comment on your blog and using a plugin to subscribe them to the post, they will be notified of any new comments, repeat traffic.
There are plugins available that show the most popular social bookmarking sites on each post. So you and your visitors can bookmark your posts. Adding links to your blog on these sites, more links means more traffic.
I briefly touched on social bookmarking but that is probably one of the most powerful and viral methods of driving targeted traffic your blog.
Utilizing Trackbacks are another feature to increase traffic to your blog. Find another blog with content related to yours. If you like a specific post on another blog write a post about it on your blog. Place a link to it in the Trackback section, and a link to it in your post also. Then if the other blogger approves it, an excerpt from your post including a link to it will appear in the comment section of the other blog.
Installing WordPress on your own site can be confusing and time-consuming for first timers. You need a FTP program, know how to set up a database, how to CHMOD files on your hosting account, and must also tweak some code in one of the files. You may also need to add a few lines of code to your sites .htaccess file.
As you can see all different things I touched on about a self-hosted WordPress blog all add up to one thing, increased traffic. Of course, you need to provide your visitors with quality content, post on a regular basis, and utilize all of the tools and WordPress plugins to get the most out of it.
If you need help installing WordPress on your site or adding and configuring all the correct plugins, get in touch and I can help here: Help Installing WordPress