Perhaps the greatest advantage to using a WordPress blog is how easy it is to add functionality through any of the literally thousands of WordPress plugins available. There are many great plugins designed to improve your search engine optimization (SEO) and page ranking. As you attract more traffic to your site, ethernet providers can make sure your traffic has the bandwidth it needs to access your site.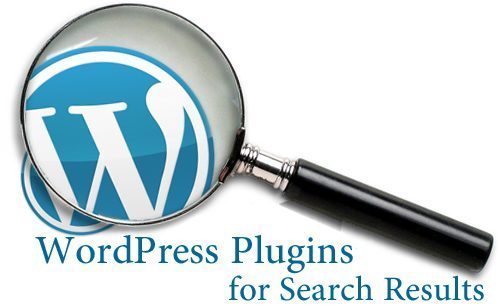 Best SEO Plugins
---
This SEO plugin is by far the most popular WordPress SEO plugin for good reason. It includes a full range of SEO tools and makes them easy to use. It displays an SEO form below each page in your Admin view. This form clearly includes all the relevant tags you want to fill in for that page, including title, meta description, and others.
The on page form will also give an analysis report of that page's SEO, including specifying changes that should be made to improve it. It will make suggestions ranging from issues like increasing the page's word count to noting that your keyword isn't used in any headings.
The plugin also gives each page a clear color ranking of either green, yellow, or red to tell you that page's SEO quality. When you're looking at your full list of pages, you'll the Yoast color for each page. This is great to get a quick visual which pages need more SEO work.
This plugin includes other SEO tools like creating a sitemap, RSS optimization, and webmaster tools verification.
SEO Smart Links
In addition keywords, your site's links are the biggest tool to improve your page ranking. You want both links to external sites and links to other articles on your own site. This plugin will make creating internal links much easier. The tool will automatically search out related content on your site and create links between the two articles.
You can also identify specific keywords you want the tool to use to create internal links.
Bad Links
This plugin works to minimize the greatest detriment to your SEO and page ranking results – bad links. These are links that go nowhere. They will ruin the credibility of your site with Google. This plugin identifies broken links and gives you easy tools to fix them.
The easiest way to optimize your WordPress website for search engines!
yolink Search for WordPress delivers better search on your site or blog instantly. yolink's powerful indexing technology provides relevance-based results, plus a wealth of extra features like sharing integrations, keyword highlighting, multisite search, and related articles.
A facebook like ajaxy live search for wordpress, this plugin uses the same functionality as facebook to retrieve the results from your blog.
Other useful Resources and WordPress Plugins
WordPress Search: Useful Plugins And Snippets
Relevant Search WordPress Plugin
Easy WordPress Search Monitor
WP Search for Comments
WordPress Instant Search and Suggest
WP True FT Search – A Truly Fulltext Search Plugin
Search and Replace for WordPress
Google, Yahoo & Bing Live Search WordPress Plugin
T1 service providers provide the physical access to your site, but you want make sure your site gets found. With these WordPress plugins, you're adding great SEO and linking tools to your website.