In the world of WordPress Plugins, you will find thousand plugins which will enhance, and extend your blog to CMS functionality. They are what make WordPress truly extend-able. There is not enough room to cover how all these plugins work and it is expected that you will get a good inspiration from these plugins.

A content management system (CMS) is a piece of software that used to manage a Web site from a single administrative interface. These are the most well-known content management systems are Drupal, Joomla, and ExpressionEngine. WordPress can act as a complete web content management system (CMS), handling all elements of your website or blog. It is entirely possible to run a corporate, church, school, or any other kind of Web site using WordPress. Don't forget to read "How to Convert a WordPress Blog into WordPress MU".
In this article, I will explore some important plugins and will try to give brief description about how they may be used to take WordPress' CMS functionality to the next level.
CMS-Related Plugins
You can find lots of excellent free and paid CMS plugins available for WordPress. I am giving a list of the best ones.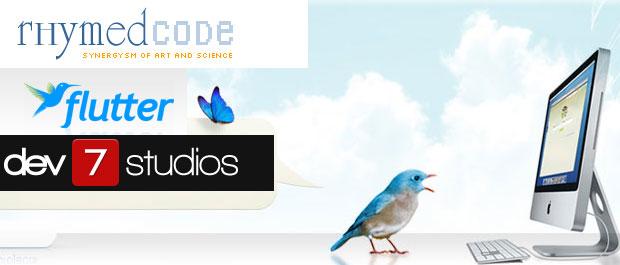 1. Administration Tools
These plugins will help you to enhance CMS functionality to the WordPress Admin area.
It will give you complete control over your write options. It not only allows you to hides unwanted items like custom fields, trackbacks, revisions etc. but also gives you a whole lot more control over how WordPress deals with creating content! This helps you use WordPress more like a CMS, alowing you to totally customise what your authors see and use.
WP-CMS is a plugin for WordPress that changes the functionality of the WordPress admin backend to act more like a CMS. The blog functionality becomes optional and the focus is on writing pages to make WordPress as user friendly for you and your clients as possible.
Flutter is a feature rich WordPress CMS plugin that focuses on easy templating for the developer and simplifies content management for the admin by creating custom write panels that can be fully customized (radio buttons, file uploads, image uploads, checkboxes, etc).
Supple Forms – a CMS plugin for WordPress to create custom write panels, and format and insert values into Posts.
Custom Write Panel provides the functionality to create individual write panels similar to "Write Post" panel only with customized input fields. This plugin allows adding new input fields with a specific type. The following are the supported types.
Textbox, Multiline Textbox, Checkbox, Checkbox List, Radiobutton List, Dropdown List, Listbox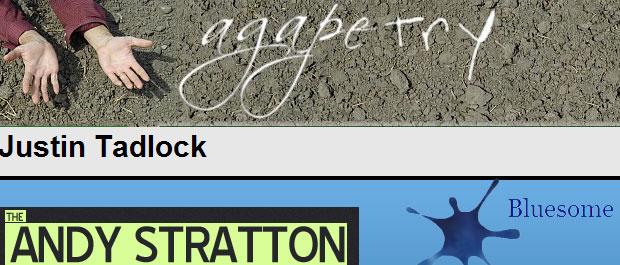 2. User Role Management
The Members plugin is a user, role, and content management plugin. Its purpose is to make WordPress a more powerful CMS by giving you fine-grain control over the users of your site.
Role Scoper is a comprehensive access control solution, giving you CMS-like control of reading and editing permissions. Assign restrictions and roles to specific pages, posts or categories.
Only shows WordPress articles to other users if the user meets certain access criteria.
This plugin will allow you to restrict all, none, or certain pages to logged in users only.
In some cases where you are using WordPress as a CMS and only want logged in users to have access to the content or where you want users to register for purposes unknown so that they can see the content, then this plugin is what you are looking for.

3. Navigation
WPML is a WordPress plugin that can turn WordPress and WordPressMU into complete multilingual content management systems.
WPML lets you translate your site's contents and theme. It can also add navigation elements for building full websites, not just blogs.
This plugin generates locational breadcrumb trails for your WordPress blog. These represent the hierarchy leading up to the current page rather than the actual path taken to arrive at the current page.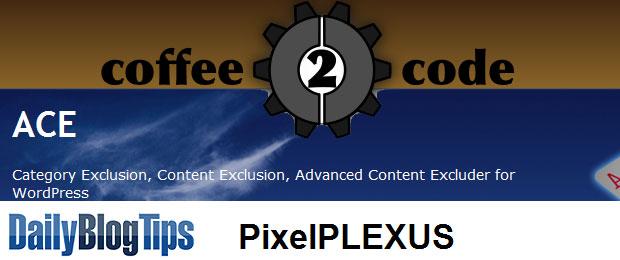 4. Ordering, Filtering, Limiting and Displaying Content
AStickyPostOrderER lets you customize the order in which posts are displayed per category, per tag, or over-all, in WordPress 2.3+ blog.
ACE can override your search results, your RSS feed listing, your category listing, your recent post, and recent post widgets and also your entry page, or even hide whole categories of posts from web crawlers if you want to. This is great, for SEO reasons, for content separation, for grouping information, and handle them as real sub pages.
Download Advanced Category Excluder
Control the number of posts that appear on the front page, search results, and author, category, tag, and date archives, independent of each other, including specific archives.
Wordpress allows the user to set the number of posts that are to be displayed on every page. and many more options.
WordPress allows the user to set the number of posts that are to be displayed on every page.
Download Custom Query String (CQS)
5. Email Mailing List and Newsletter Plugins
The WordPress Campaign Monitor Plugin is an email newsletter / SMS tool built for WordPress. Users can send campaigns, track the results and manage their subscribers.
Enables users to easily subscribe to your newsletter or RSS feed from any page on your blog. Desinged to work with PHPList, an excellent open-source newsletter manager.
Download PHPList Form Integration
This WordPress email list management plugin allows the visitors of your blog subscribe to your mailing list using a double opt-in method. The signup form (Email, Name and other fields) is placed on the WordPress blog sidebar. After a user fills in the form and clicks "Subscribe", WP double opt-in plugin sends an email with the subscription confirmation link to the user.
Download WordPress Double Opt-In Manager Widget
This not a Plugin but great tool for email marketing campaign.
6. Language Translation
6.1 WPML CMS
WP-CMS is a plugin for WordPress that changes the functionality of the WordPress admin backend to act more like a CMS. The blog functionality becomes optional and the focus is on writing pages to make WordPress as user friendly for you and your clients as possible.
6.2 Sunday Morning
Utilizing Google Translator
Download

7. Comprehensive CMS Transformation
Pods is a CMS framework for WordPress. It's a plugin that sits on top of WordPress, allowing you to add and display your own content types.
8. Miscellaneous CMS Plugins
This plugin is a datamanager for any recurrent datasets. It can be used to manage and list a DVD collection, to to present portraits (e.g. athlets of a team), simple tabular calendar or anything you can think of. Below is a least of features
Adds an AJAX rating system for your WordPress blog's post/page.
This plugin allows you to add highly customisable forms that work with your WordPress Theme to your website that allows non-registered users and/or subscribers (also configurable) to submit and edit posts and pages.
With CISSP dumps and 70-640 dumps, become expert in IT. Spice up your knowledge using latest 642-902 dumps and other resources.