If you are working on a profile page template or your whole website is dedicated to the social activity, then you can opt for plugins that give you a kickstart. Although there are a number of community plugins in the WordPress directory but nothing comes close to providing a complete package for socialization. This gap is filled by ProfileGrid plugin according to its developers. Read my in-depth ProfileGrid review to know if it really is the case.

What is ProfileGrid?
The free and open source ProfileGrid is a community and profile plugin that aims to create user profiles for websites like WooCommerce or bbPress. It can also be used as a main addon for the website in order to build a social platform. The webpage can then involve the initial registration for membership, groups, inbox messaging, alerts, and publishing and forwarding of blogs to name a few. All of the features—including shortcodes—can be enabled or disabled without disturbing the rest of ProfileGrid structure since it is modular in nature.
ProfileGrid Review—The Assortment of Features
ProfileGrid is a versatile plugin for user profiles. The plugin owes this multi-functionality to a range of interesting features it has:
User Groups
To add a new user group, navigate to Dashboard >> ProfileGrid >> Group Manager >> Add New.
ProfileGrid offers more freedom than any other plugin when it comes to user groups. The Group Manager can change the "title", group details, its "icon", restrict "User's amount" and decide from 7 "User Roles" that what rights will be given to the members. These are the fundamental configurations one would expect.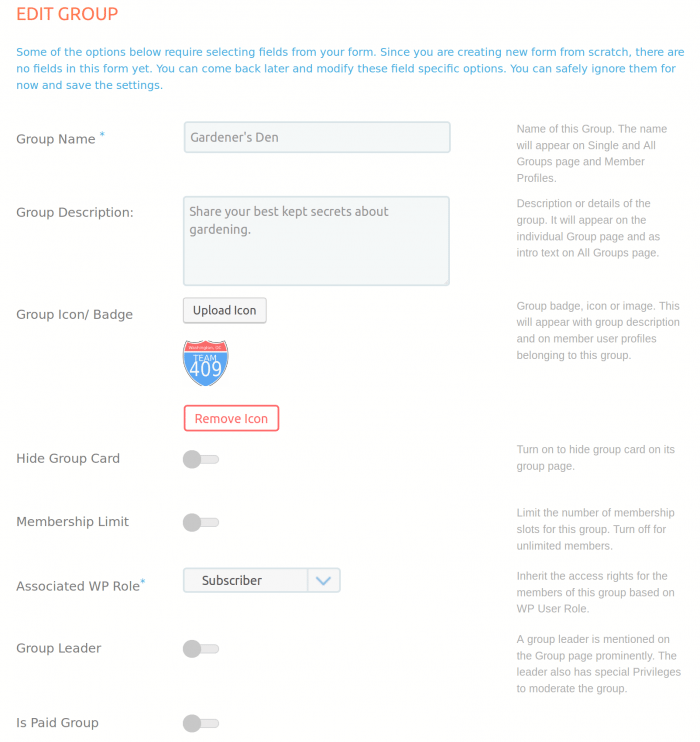 Moving on, we have advanced options like "Limit Reached Message," custom "Group Leader," "Paid Group" and membership cost, a success message and a variety of "Email Notifications". Here is the end result: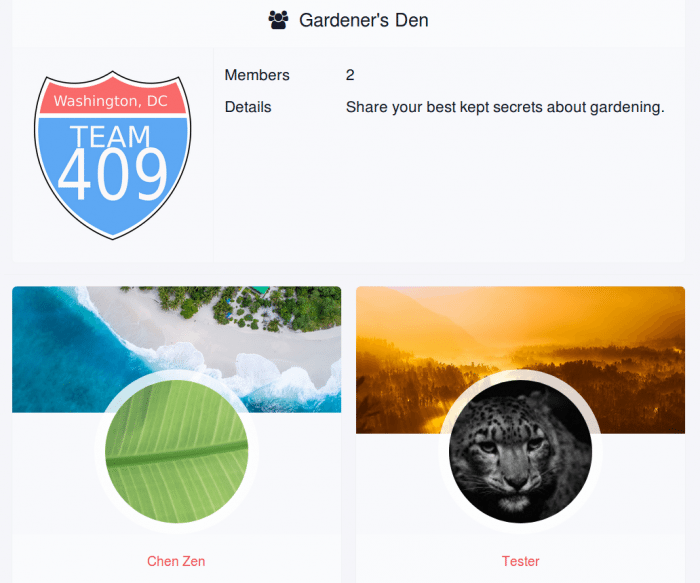 User Profiles
This ProfileGrid tab allows you to administer the users. You can see their status and easily locate a user through plenty of search filters. Furthermore, govern the profiles from any group by deactivating, activating, deleting or moving them.

Profile Modules
ProfileGrid >> Global Settings
This is where the bulk of tweaks are present. The noteworthy sections are User Accounts, Security, User Blogs, Private Messaging, Tools and Friends System.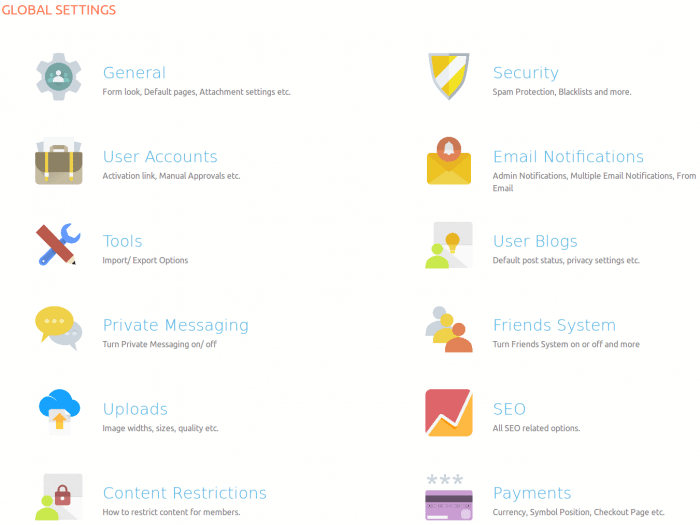 In User Accounts, choose whether you want manual or auto approval of newcomers. If the latter is selected, you can then enable emailing activation link to avoid spam. A standard profile image can be uploaded to be displayed instead if the users haven't uploaded theirs.
In the ProfileGrid's Security section enable reCAPTCHA on sign up page, again for spam protection. Secure the User Profiles with Automatic Logout after a certain period. Blacklist or whitelist IPs, block certain emails and disable specific words for usernames.
Upon enabling blog, the Profiles can start doing blogging on their own. The posted blog can be monitored before it is published if the default status is "Pending".
For more interaction, ProfileGrid can integrate a friend system where you can make friends. For annoying users, sending friend requests can be totally disabled or allowed after some days.

Turning on private messaging allows members to get in touch with each other and keep the conversation closed. A new conversation with a friend can be started with "New Message" and the previous conversations are visible in the left pane.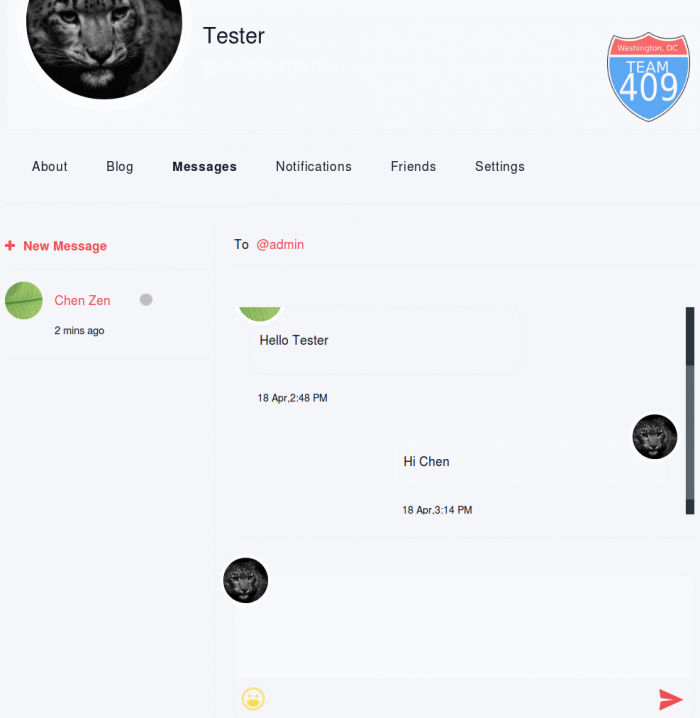 Notifications of friend requests and messages appear instantaneously and their numbers are shown too: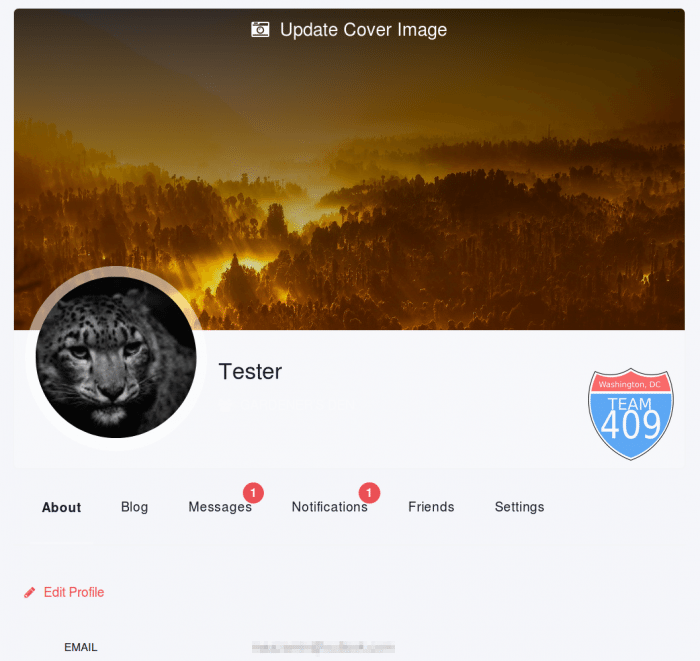 In the "Tools" module, you can create a backup of ProfileGrid's configuration which you can load later on.
Extend the functionality at the expense of?
ProfileGrid plugin can be empowered with free and paid extensions. Among the free sub-plugins are User Display Name, WooCommerce Integration (if the shopping web page wants the customer to have a profile that tracks past purchases), bbPress Integration and Profile Custom Slugs.
Here are some of ProfileGrid's premium extensions:
Group Wall: It enables Group communication and Group timeline.
Group Photos: It enables posting of photos within groups, which can be commented.
Frontend Group Creator: Previously, group creation was only limited to admin but with this add-on, users can make their own groups.
Social Login: Quickly sign in through other social accounts and bypass the registration process.
Custom Profile Tabs: This sub-extension can revolutionize the way profiles work. Instead of just providing your background info in ProfileGrid, leverage the power of this plugin and add tabs like downloads, job postings, upcoming events etc.
If you want an all-in-one package then go for the "Extensions Bundle" priced at $49.95.
In terms of customer support
ProfileGrid has an updated manual which is clear and concise. A separate blog is also there to let you know about the progress. The team behind ProfileGrid can be contacted by commenting on the blog posts or through the Support page.
The Upsides
You do not have to be a computer geek to use this plugin. The shallow learning curve of ProfileGrid allows novice users to tweak all of the options without any hassle.
All the essentials one thinks of a profile plugin are there. The advanced options further seal the deal. The front-end of ProfileGrid gives you a feeling of complete control over the profiles and groups.
The options unfold like a flowchart which contributes to the user-friendly interface of the plugin.
The Downsides
It seems like there is a lot of stuff going on in the ProfileGrid's Global Settings tab. It could have been more concise if the General and Security modules were merged.
Also, there is no option to modify in the "Content Restrictions" module, only instructions are given. So it could have been a part of the documentation.
You have to buy extensions otherwise ProfileGrid may feel incomplete.
Does ProfileGrid Pack a Punch?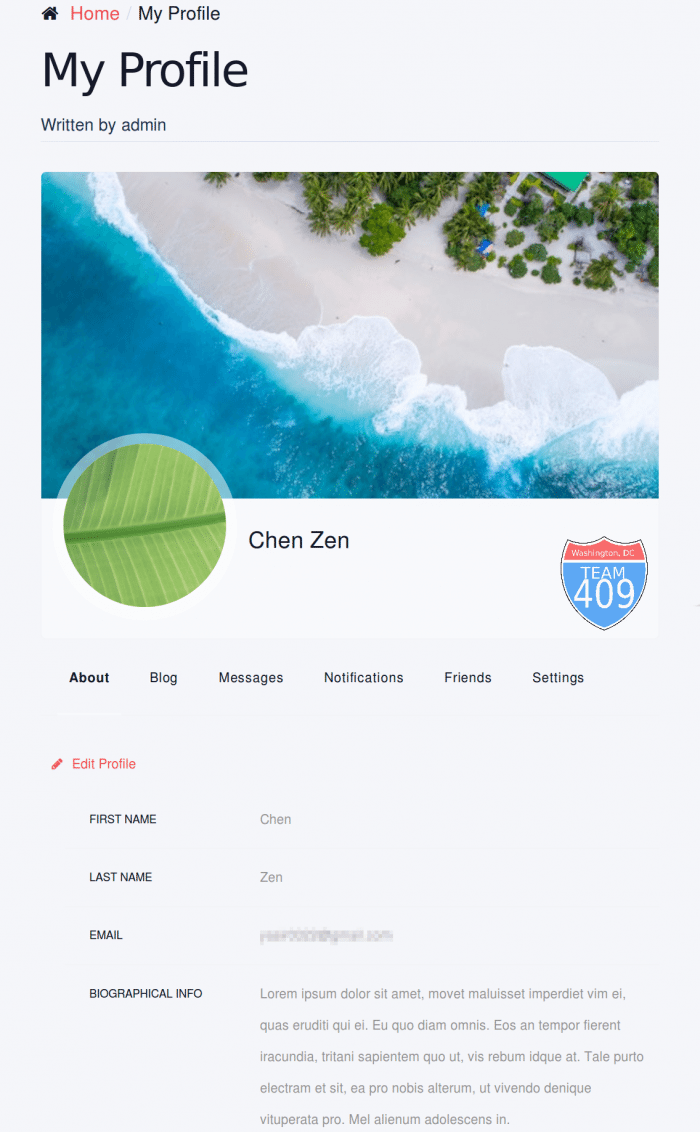 After reviewing the out-of-the-box features of the plugin and its extensions, ProfileGrid manages to stand out in the crowd of social plugins for WordPress. Even though the individual plugins cost more, you save a decent amount of money if you buy the $49 humble bundle. The possibilities provided by them and the core ProfileGrid plugin, especially its shortcode, are unmatchable. So save your time and effort and make your job easier with this pre-made solution for your social website or user profiles.