As a student or someone looking to get somewhere in whatever field they find themselves, one thing you have to take into consideration is thinking outside the box. One thing commonly used today by many who want to make the most out of their careers is resumes – how far have you gone with this.
If you want to stand out, then you have to do better than the typical paper resume which becomes outdated the minute you hand it out to someone. So, what do we do from this point? Do we stick to the norm and hope for the best, or do we do something different?
I think you know the answer to that already. A website is everything a resume is not. A resume is static and has facts which highlight who you are at the moment, while a website shows your growth curve and highlights your personality.
Reasons Why You Need to Make a Personal Website
Now that you see things from my perspective, here are some of the reasons why you need a personal website.
A static resume cannot paint your personality
Unlike what a resume has to offer, your website gives an oversight of who you are and what you have to offer. With most companies receiving a lot of resumes with regards to jobs, you have an excellent way to stand out from the crowd. With every new development regarding your career, you have the chance to show others what you have achieved, and what you have to offer. This is something you cannot achieve by printing your resume – simply put, a personality written on paper cannot be changed.
You own the results people get when they search for you online
When we search for content online, we hardly get past the first five pages. With this being the case, there is merely anything you can come up with on your website that can get you to the top of the food chain. Having a domain name with your first and last name however can get you there. So, with a resume website they can find, you reach out to more people; far more than your paper resume can do.
You can build and control your personal brand
Everything that must succeed must tell a story about who you are and what you have to offer. This is one of the best ways to actively communicate your message to prospective employers about what you can do.
You seem more efficient than the rest
A paper resume makes you look lazy because you look like someone who cannot search for something different to offer. With every blog post, with every personal content, you give them a perception that you take your work seriously, something every employer is looking for.
What You Need Before You Start
Before starting the journey of making your personal website, here are some of the things you need to know:
Proper knowledge on how to use the internet
How to follow directions
Building a website is not as difficult as it used to be, never let anyone tell you otherwise.
Prioritize Finding a Topic
This is a side of your personal website that has to deal with you and what you love doing as a person. This plays an essential role in what you do from here on in because your brand would have to stand for something. Most times, people create educational websites, DIY websites and basically anything they can continuously post on. This is totally up to you as you need to choose what inspires you to do more – attracting potential employers.
Using Your Website to Teach Other Students to Make Their Essay
Just like we highlighted earlier, your website can be an educational website which you use others to make great essays. For worth it's worth this increases your chances of becoming popular as many new and old students would flood your website for information. While you are helping people with new ideas on how to make an essay, you are standing for something. If students don't have time for writing an essay, you can advise them to order essays from reliable services. This likewise attracts possibilities that you never imagined would be possible.
Now that we have covered the basics, the next section includes making your website.
Choosing a Great domain name
This is the point where most people get things wrong, choosing domain names that are built to mess things right from the start. Nothing too fancy, and with what the website is designed for, it should incorporate your first and last name.com.
This is the best option as it would serve the purpose of highlighting who you are at the same time; it would be something that can be easily found when searched for online. This helps with SEO as well as memorability, and that is key to its success. If for any reason your name is taken, you can play around your name moving them around and making use of initials. Also, when it comes to the extensions to be used, you can make use of:
Note: never use numbers on your website, this is hardly searched for by people.
I'll give you a good hint on how to purchase a good domain name in the next section.
Purchasing A Good Web Host
A good web host is key to the functionality of your website. This is like the rock on which your domain name stands – then, of course, there are other factors. Learning where to get an excellent host and how to host your website is not a daunting task as many make you believe.
Most of the significant hosting plans – my personal favorite is namecheap.com – come with domain names, so once you purchase one, you get the right domain of your choice. This leaves you with less of a task compared to when you have a host that is different from where you bought your domain name.
If this is the case, you have to highlight the DNS1 and DNS2 servers from your host and input them in the DNS servers of your domain name. You have to understand that this is a resume website, and this is the only thing that should hit your wallet. Then, of course, there are other options like plugins and widgets which you can buy if you do not want free ones.
Choosing a Host Plan
When selecting a hosting plan, it is preferable to opt-in for the yearly plan, which allows one website or more. This is preferable when compared to paying for your hosting every month. Once you have selected a plan, you would be asked to fill in your:
Billing info
Additional services
Once you have paid, you would get an email that contains the information which highlights your account information and what you will need to continue.
Installing WordPress on your website
Once a selected a host as well as a hosting plan to follow, you would receive an email which would give you access to a c-panel. On your c-panel, you would identify an option known as Softaculous. With this option, you can install WordPress on your website.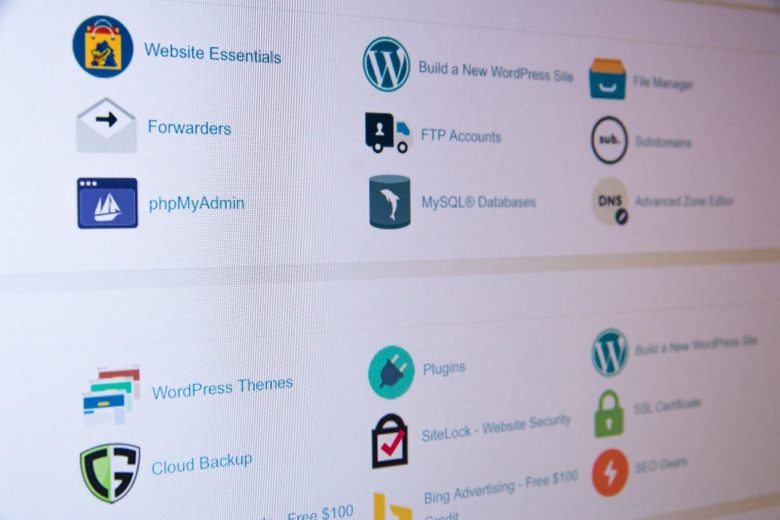 When you start the WordPress installation, select the domain name for installation. Other options to be filled as you install are:
Blog Title: for your personal website, your name would be a better option, and this is something you can change later.
Select your admin Username and Password: make sure that you do not use the default username and password as many people know this.
Enter your first, and last name – all of this information can be changed if you want as time goes by.
Enter an Admin Email and make sure that you have access to that email address as you might need it if you need to.
Make sure you tick both Boxes under the text field
Then click the Install Now Button


---
Activating your SSL certificate
Once the installation is completed, you have to make sure you activate the positive SSL on your website before adding any content. This is free, and once you do this, you give visitors the luxury of a secure https location rather than the insecure Http.
The majority of users do not access websites that are not secure, so this option is not something you have to take for granted. Many hosts offer free SSL for one year, enough time to figure out your next move with regards to website direction.
Note: at the point when you activate your free SSL, it might not work immediately. It takes up to about a day before it begins to work.
Setting up your WordPress website
Now that we have successfully installed WordPress, the next thing you have to do is set up your website. This section contains information on what is available to you on your WordPress website. When you log in, here are some of the things you would find when you start setting up your website:
Dashboard: this is the home section of your WordPress website. This is the first page you see when you log in to your website. This also contains any of the widgets you chose to show.
Posts: this is the essence of your WordPress website. This is where you can compose your resume, and your blog posts as well as edit old ones.
Media: this is a central location for your videos, sounds, pictures, and any other media that you choose to upload on your website. You can upload more media as well as edit old ones on your blog posts.
Pages: the pages section allows you to create pages on your WordPress website. This is different from posts as they show up in the navigational section of your website. The pages section helps you edit and update content like contact info, work history, and biography.
Comments: This section gives you access to the comments on your posts.
Appearance: this is where you customize the outlook of your website. Here you find options such as theme, widgets, and even the menu you would like to display. Make sure you stay away from the coding section because whatever you do can most likely never be undone.
Plugins: a section we are still going to discuss in details. This section allows you to add and manage plugins of your choice. Mind you; there are many useful plugins you can get for free.
Users: here, you can manage user profiles, and since this is a personal website, you do not need to create multiple users.
Tools: a versatile aspect of your WordPress Dashboard, which allows you to do a lot of things. At the moment, however, not useful to the cause but can be used as time goes by.
Settings: the location for general settings with regards to your website.
This is all there is to the outlook of your WordPress Website. Some things change when you install plugins, and this is something we would discuss as we move on.
Choosing Your WordPress Theme
Selecting a good WordPress theme is a fundamental aspect of what you have to do when creating a personal website. You can make use of WordPress educational themes as they best suit the situation of a personal or educational website. In college, you always can rely on service which can do write essay in really short terms.
Installing chosen WordPress theme and checking out the customization tool
Once you have selected your WordPress theme – one that highlights your website as an educational website, you can then install it. Once you install, you can then customize using some of the customization tools. This is very simple, so we are not going to jinx it with too much information. Once you get there, you'll know what to do.
Setting Up Your Page Structure
Setting the page structure demands that you make some new pages that would speak for you in terms of what your website stands for. This requires that you set up pages like:
About Me Page
A Resume page that can be updated as you move on.
A Biography Page
A Contact Page
A Blog
A Hire me Page
A Portfolio
These are some of the pages you need to consider when "setting up your page structure."
Improving Your Site with Plugins and Widgets
WordPress on its own is a good system with multiple functionalities; it, however, can do better when used. Plugins are crucial to any WordPress functionality, and for some of the plugins you might need, you can get them at the WordPress Plugin Directory. Some plugins are useful, while others are not and to get useful plugins, you need to look at their ratings. Here are some of the essential plugins:
WP Super Cache
UpdraftPlus
As for widgets, you can find them by clicking on Appearance and then widgets. This gives your website a different outlook compared to others. You can checkout changes whenever you add a new widget, all of which depend on your personal preference.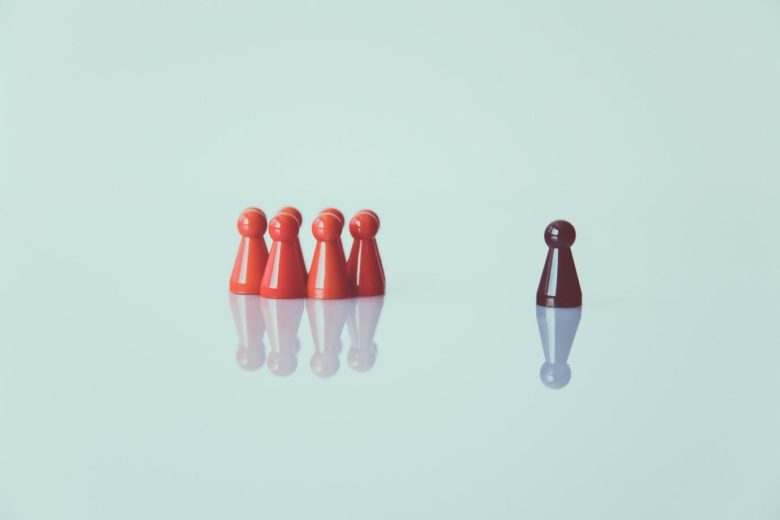 The essence of making a personal website has not been forgotten. As we highlighted earlier, this would make you stand out of the crowd and who knows, you could get another idea from here.
Going through all that we have said so far might feel like a lot of work, but it's something that would stir you up, especially with little successes. Remember to stand out from the crowd, takes a lot of work, and if you do not do, you cannot earn the prize.