When you run a blog, there's a lot you're going to have to consider when it comes to the things you post. You need to know you've got an audience for your niche, you need to know you've got the right keywords and format to follow, and you need to know you've got the platforms to advertise the content you publish. And keeping track of all of these things is hard when you're just starting out, and it's very easy to feel like you're failing!
So you need to make that first blog post a real heavy hitter, and you need a good idea and a good tone to speak to the people you really want to gather around you. Let's look into some of the best techniques for this down below.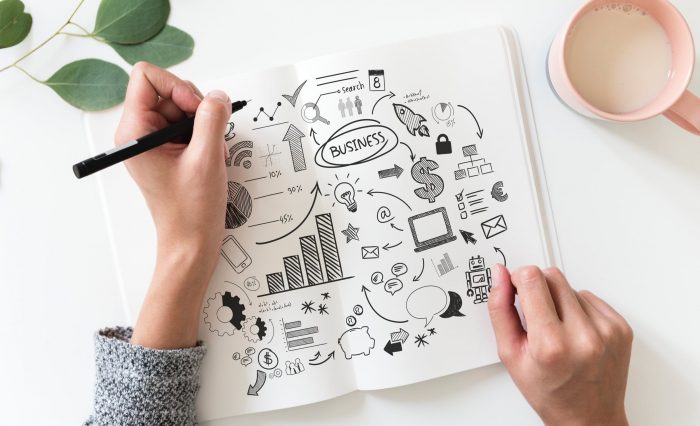 Do Some Research
If you don't know your target audience you're immediately not going to know what to write. And you're going to be stuck like that forever, hitting and missing with everything you're posting. So do your research before you start tapping out on the keyboard, and go as in-depth as possible.
If you're working within a wide niche, you're going to have to find some original ideas, or you're going to have to find an idea someone has posted about that you know you could write better. Usually, you can, and with a fresh perspective and all the energy long time, Internetters don't have.
Read the blogs in your niche, get to know the people that run them, know the tone people seem to appreciate the most, and don't be afraid to be yourself within these stipulations. You need to stand out from the crowd after all.
Cultivate Your Ideas
Once you've done your research, and you can feel the tendrils of ideas forming in your head, write all of them down to come back to later. If you have something down on paper you can easily edit and tweak it as you get more and more confident, and it's a lot easier than working with absolutely nothing!
And get as many ideas as possible down on the page, as they can all turn into future posts that all have the same great impact you're looking for with your first one. Building up from the beginning is the best way to get on with your content creation after all.
Must Read: Ultimate Guide To Optimizing your WordPress Blog Posts
It's also a good way to get all your search engine techniques in. And you can very easily do some research into making sure your content is hitting the keyword margin when you're using advice from professionals like Surface SEO. Once again, if they have something to work with that hasn't already been published because you're unsure about it, they're going to be able to guide you in a much better direction. Polishing off an idea is never going to feel so sweet.
Writing your very first blog post doesn't have to immediately give you writer's block when you've done the right legwork. Try these tips.