A great-looking website inspires confidence in your brand and your food while giving you an edge over your competition. It's not just about giving yourself an online makeover. With WordPress, there are free and premium resources dedicated to restaurants, cafes, and bars at your fingertips.
This article is packed with apps that streamline your work process meaning more time to focus on what's important – your business. Find tips on the best plugins to automate your work as well as some great themes and templates to give your business a professional and unique representation online. Also, discover some necessary elements of a restaurant website. This short article offers an insight into how to use WordPress to get the most out of your restaurant or cafe's website.
Read More: How To Build a Restaurant website using WordPress
1. Free, Flexible, and Easy to Use
You're in good hands with WordPress, it's not only the world's most popular content management system, but it's also extremely flexible., powering simple blogs to complex sites alike. Beginners can create something beautiful and functional while coding experts can create something highly customized. You can build any type of website, and do anything you want with it, the only limit is your imagination.
If you don't intend on mastering website development to get yourself up and running online, that's ok. The best thing about WordPress is how easy it is to use. Key design features are template-based and there are simple drag and drop interfaces to move texts, images, and other exciting features into place. Leaving you to focus on your eatery and your customers. Using this CMS there's no need to dip into your start-up savings or eat into your profits to create a website for your business. The software is free for personal and commercial use.
2. Blog Friendly
WordPress was the original blog platform, you can seamlessly create a blog for your restaurant or cafe.  A blog is not only a  great way to communicate your concept, but it's also a fantastic way to encourage interaction and build a community base.
Stuck for ideas? These are the kinds of things you can include in your WordPress blog:
Daily specials
Recipes
Posts to inspire your customers – such as where you source your food from or the introduction of a new chef
Photos and yelp/facebook/google reviews from customers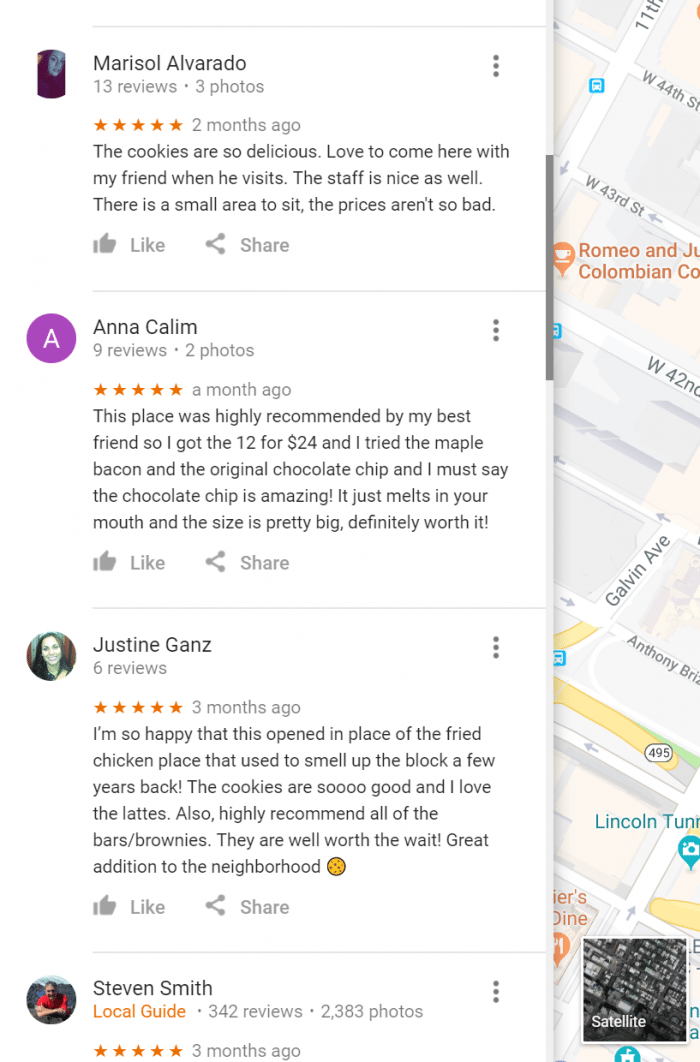 3. Industry-Specific Plugins
WordPress plugins are kind of like the apps on your smartphone. These small pieces of software add ingenious functions to your WordPress installation, making it more flexible. There are thousands available for free and premium versions that you pay a few dollars for. Paid plugins offer more functionality and good customer support, which is the rate of the free WordPress plugins available, and can save you time troubleshooting if you have any questions about using it. Paid versions are always kept up to date with the latest version of WordPress which saves you manually updating your plugins to keep your website secure.
I. Menu Makers
Create an online version of your menu for your website with a menu plugin. Add and update menus items with ease and include information such as prices, descriptions, and photos. The most popular free menu maker is Food and Drink Menu.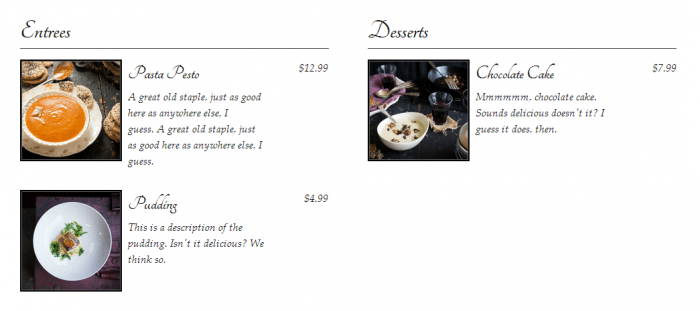 II. Automated bookings
Let your patrons book a spot at their leisure by automating reservations. Using the Easy Reservations Plugin or ReDi Restuarant bookings plugin, the customer can easily make a reservation through your WordPress site giving you more time to focus on running your restaurant.

III. Google Maps
How are people supposed to find you if they don't know where you are? With WordPress Google Maps Placemarks plugin, you can embed a map into your website. Learn how can you easily add Google maps to your posts and pages.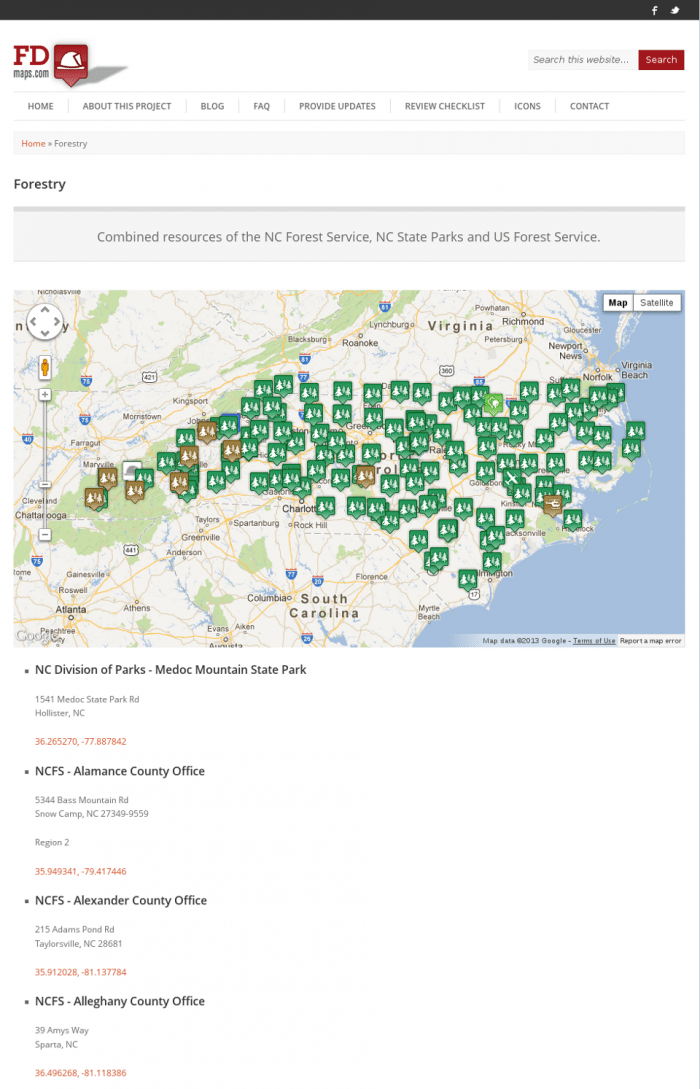 IV. Social Sharing
Want people to share your business amongst their friends? With the Social Media Share Buttons plugin, you can add share icons for all sorts of social networking platforms, from Facebook, Twitter, Google+, Youtube and more! In Fact, they cover over 200 platforms. Your visitors can use them to subscribe to your blog, link to your Facebook page and also the opportunity to like it. You can even add discrete pop-ups encouraging them to engage with you across each platform.
V. Yelp Bar
If your business has an excellent reputation with Yelp, show it off with this plugin. It's essentially a bar that sits at the top of your website pages showing your businesses Yelp rating and reviews. The idea is to give your business credibility; new customers will be reassured that they should give you a try.

VI. Galleries
Even if you just want a basic site that can display your location and some photos of your premises or services, you'll want a gallery. Think about it, your customers eat with their eyes so give them something to get excited about. Show photos of your premises and your food including any products and services you offer with a gallery plugin. I recommend you display your culinary delights in their best light such with the Envira gallery or Modula Gallery for WordPress.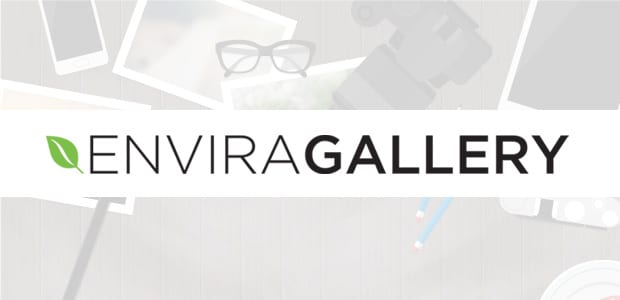 Also Read: How to setup an image gallery in WordPress
4. SEO Benefits
Local SEO is a reason on its own to use WordPress. If you're not clued up on SEO, that's ok. It basically describes the practice of driving search engine traffic to your website. The WordPress platform is SEO friendly out of the box so to say but there's more that can be done to make sure your visitors landing on your restaurant or cafe when they search in internet browsers (Google etc.).
Since we're discussing a website representing a real business, driving traffic to your website isn't enough. Let me introduce local SEO. This is where you market your services to customers at the moment they are looking for them. Google revealed that more people are using their phones than desktops these days and, on top of that, mobile users are using their phone to search for businesses nearby. They're looking for directions, contact details, menus, opening hours. Can you afford to miss out on this traffic?
If you're not featuring in search results, you're losing customers to competing in the area. Fortunately, you don't have to be a Google wizard to fix this thanks to the Local SEO for WordPress plugin by (Yoast). This popular SEO plugin tells Google everything it needs to know to optimize your local SEO and make sure you are high up in local search results.
5. Restaurant and Cafe Themes
WordPress themes transform dull websites into slick sites that are a pleasure to browse. They've got intuitive user interfaces, useful features and above all, they look pretty fantastic too. The best thing about WordPress themes is the choice available, there are literally thousands of options devoted to restaurant and cafes bringing the qualities you need to bring your establishment online.

It's not hard to see why Restaurant and Cafe is WordPress's most popular industry theme. It's the perfect solution for anyone in the food-service industry after a website that packs a punch. It comes with predefined sections for your menu, reservations, a blog and it will work on any sized device displayed on. Whether you're running a coffee shop or a restaurant this theme will give your customers a great experience.
II. Perk (free)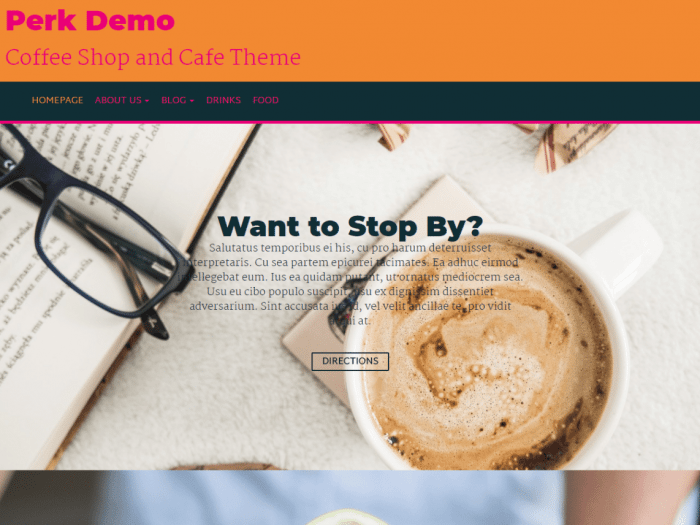 If you're after a beautiful and simple template for your cafe, that's also fully responsive look no further than Perk. It's designed specifically with Coffee shops and Cafes in mind and it will look great on all devices, from the desktop to tablets and smartphones. Best of all, it's free.
Apetito is a breathtaking theme with a stunning set of landing pages. Uniquely, Appetito has a series of predesigned inner page layouts and home page options designed to present each and every aspect of your cafe or restaurant. Choose between twelve modern homepage layouts to suit all tastes to put your stamp on your website. This is premium and looks like it. For $59 you can set yourself apart from the competition. Don't just take my word for it, follow the link above to preview their layouts in action.
Delicieux is a modern theme designed especially for food-related websites. Use it to showcase your menu, and present your food and premises with style. This theme has 8 different page formats to choose from and optional image sliders and video to awaken people's senses. My favorite feature is 'unlimited colors', this means you can replicate your in-house color scheme on your website.
Conclusion
The amount of easily accessible (and free) WordPress tools aimed at the catering industry is reason enough to choose WordPress to power your restaurant or cafes website.