The ReDi Restaurant Booking plugin for WordPress allows for restaurants to manage their bookings in one convenient plugin. The creators of this plugin realized that one of the hardest parts of running a restaurant is the amount of reservations that come pouring in. Whether through a phone call or online, reservations can become difficult to manage because they require a great amount of organization and coordination.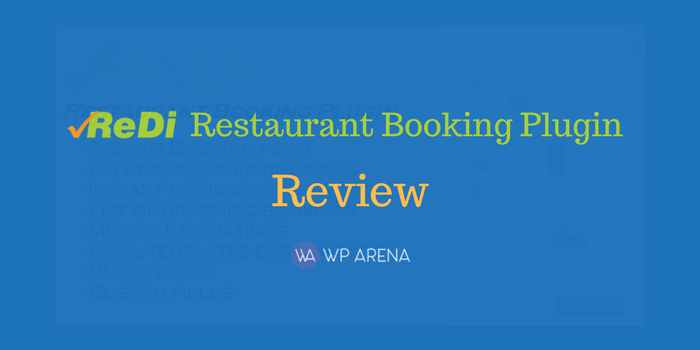 This is where the ReDi Restaurant Booking plugin comes in. Restaurants can now manage their reservations in an efficient, accurate and highly convenient manner with this amazing plugin. What's more? It can be used in conjunction with one of many restaurant and hotel themes available on WordPress.
How Does it Work?
It is quite simple to use. The plugin will allow the client to search for reservations according to the specific time slot they would like to book. If that time slot is available, the client can make a table reservation.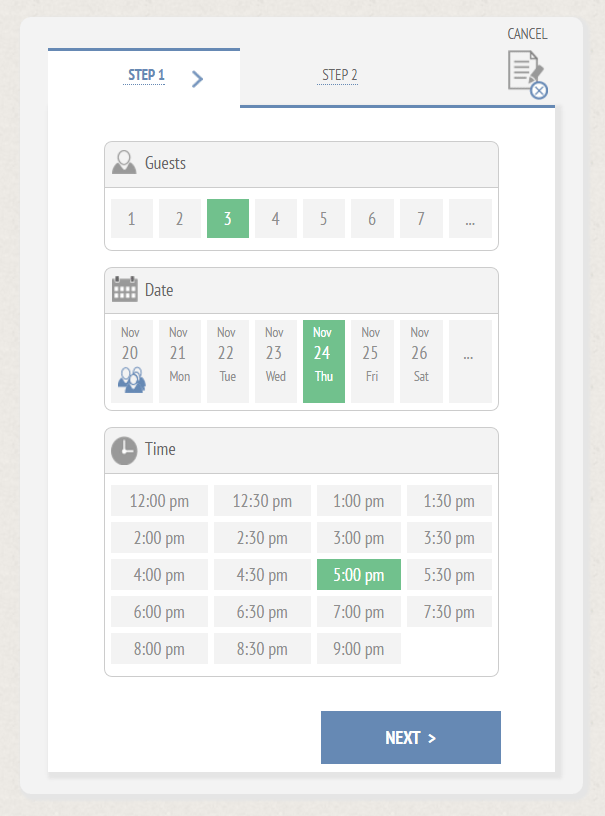 Once the reservation is made, the second step is quite simple and involves a simple confirmation of the booking using the client's name, phone number, and email.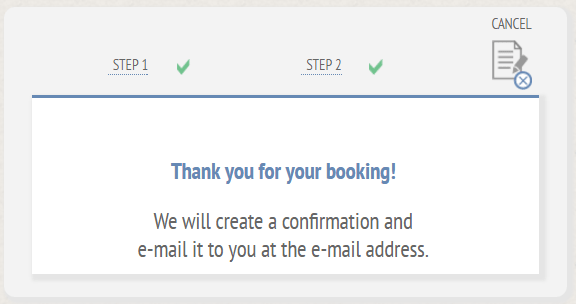 Most of the work is done by the plugin itself because it automatically updates when free seats are available and confirms the reservation being made. However, before the plugin can actually begin to work its magic, you would have to specify your settings according to the number of people who can make a reservation for a specific time slot, the details of your restaurants and the times in which it is open.
Features
There are various features in the ReDi Restaurant Booking plugin which help increase its efficiency and functionality. These features include the following:
A 2-step reservation form for clients to fill;
Reservation confirmation (which can be done either automatically or manually);
The ability to enter reservation data manually;
Upcoming booking listings;
Customized email templates;
Block dates;
Custom fields;
A mobile version is also available;
And many more.
You can check out the entire list of features.
This plugin also includes a number of add-ons which you can buy to improve the performance and functionality of the plugin. The add-ons include:
SMS,
MailChimp integration,
Reminders,
Follow-up emails.
These add-ons help make the experience of the client smoother and highly convenient. This smooth experience will also allow the restaurant to increase its retainment rate because when finding a restaurant to provide a smooth experience, they are bound to come back.
Applicability
This particular plugin can be useful for any and all restaurants. Whether catering to the needs of a fine dining restaurant that requires advanced bookings or providing family restaurants the chance to shine through with an automated system, this plugin never fails.
Price
This plugin has both a paid version and a free version available. The paid version has a very affordable price tag of only $29. This $29 will get you a license with future updates and support from the author for 6 months. You can even pay an additional $9.38 for an extra 1 year of support.
The price itself is quite affordable and this means that any restaurant can easily install and activate the plugin without having to worry about making too big of an investment.
Pros and Cons
The ReDi Restaurant Booking plugin is a fairly new plugin which still requires some improvements. Like all other plugins, this one has both pros and cons. The pros of this plugin include the following:
It is highly convenient because it allows for automatic reservations to be made and scheduled;
Organization is not a problem because the plugin handles it all and even takes care of updating the system for ease of use;
It can be very helpful during rush hours (when the restaurant staff is too busy to schedule reservations with clients who call on phone);
It is very easy to implement and use and has plenty of documentation available online;
The website administrator has some control over the settings of this plugin and can also control the reservations manually;
The price is very affordable and this can be useful for even startup restaurants which do not have too much to offer in terms of investment;
Clients can have a smooth experience when it comes to their reservations;
The availability of a free version allows you to see if the plugin is worth it before making the actual purchase;
The follow-up emails ensure that customer satisfaction is prioritized and these emails also make it easier for the restaurant to retain clients.
While this plugin is one that is filled with benefits for both the restaurant and its clients, it may have certain cons which should be considered before actually making the purchase:
Clients who cannot find an available time slot may decide to make reservations elsewhere;
It may be difficult to setup the plugin system for someone who is a beginner;
People who have only recently opened their restaurant may not find the automated system suitable because they may want to interact with their clients before actually switching to such a system;
This plugin is not very versatile and serves only a single purpose.
Final Verdict
While there are pros and cons of the ReDi Restaurant Booking plugin for WordPress, it is highly recommended for anyone looking to create a smooth experience for the restaurant staff and their customers. Many restaurants that conduct reservations through phone calls face the difficulties of retaining clients on busy days (when phone call after phone call prevents the restaurant staff from addressing all reservations) and on such hectic days, the schedule may be too hectic to manage. This is where the ReDi Restaurant Booking plugin can help improve customer relations of any restaurant tenfold.
Also, this plugin is a unique idea and while it does require some improvement to include a greater number of features, it is still quite a convenient plugin that is compatible with WordPress and works like a charm. It runs very smoothly and ensures that the information provided to clients is updated. The best part is how simple it is for clients to make the actual reservation (all they have to do is complete 2 short steps).
This booking system caters to the needs of both the restaurant and the client and it brings them to a point of interaction in which the client will understand that the restaurant cares about their experience.