You might be using WordPress as your blogging platform. Here, I am talking about self-hosted WordPress. More than 27% of websites in the world are powered by self-hosted WordPress.
It is easier to use, manage and maintain. And probably, there will be some issues you need to consider. One of the main issues you need to take care of is – the email deliverability issue.
While running a blog, you might want to make sure that the emails are being sent from your blog and users are receiving it. What's the best way of analyzing it?
Here, we are going to show you how to see WordPress email logs using the WP Mail SMTP WordPress plugin!
Introducing WP Mail SMTP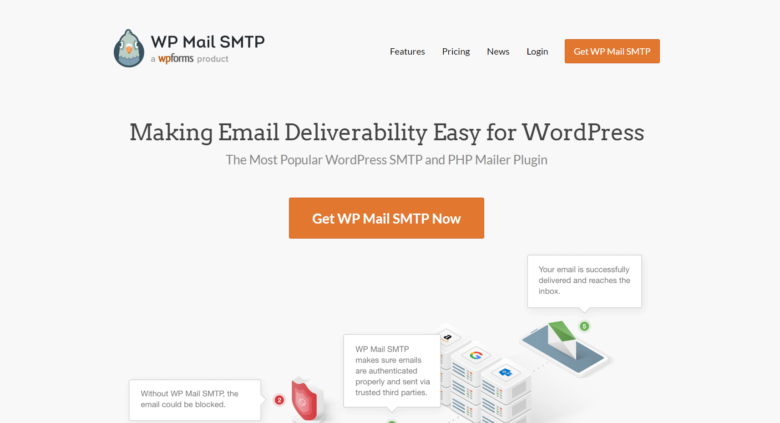 Folks behind WPForms created this WP Mail SMTP plugin for helping the community. If you check, you could see that there are so many SMTP plugins for WordPress are available. And within a short time, the plugin became the #1 SMTP plugin in the market.
There's a free version plugin available (WP Mail SMTP Lite) which is available through the WordPress plugins repository and a premium one.
The free version got more than 1 million active installs. This clearly tells that the plugin is loved by so many bloggers around the world!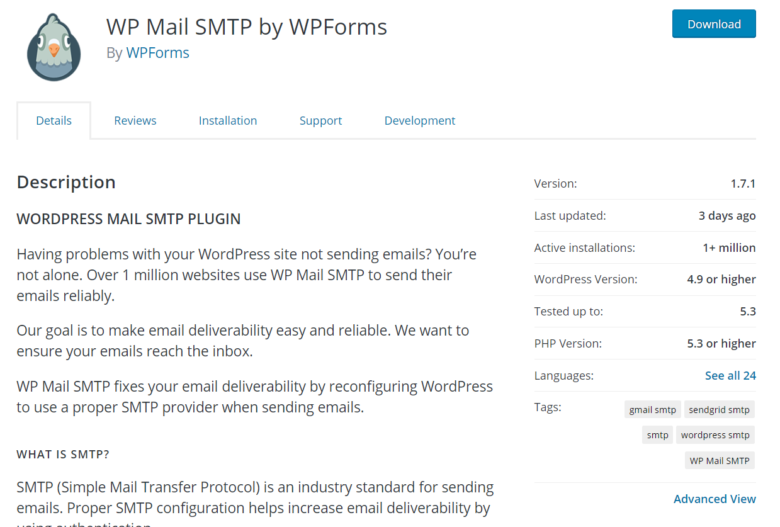 We will always recommend the WP Mail SMTP plugin for our readers – for better email deliverability. In the free version plugin, you will get some limits in the features and integrations.
But if you pick the premium one, you need everything you want!
How To See WordPress Email Logs?
Now, let's move to the step-by-step tutorial.
First of all, you need to purchase the premium version of WP Mail SMTP. They do offer various plans for the plugin and you could choose any plan you want.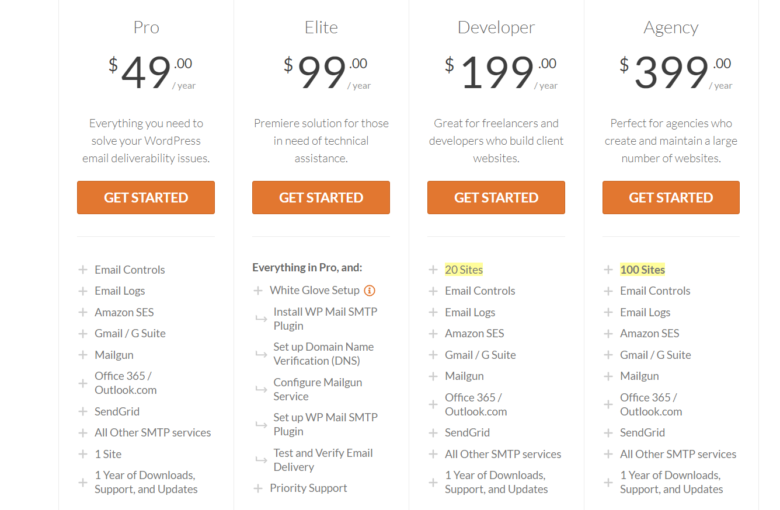 The Elite plan comes with White Glove Setup where the folks behind WP Mail SMTP will take care of the installation, activation, and configuration. If you need to get everything rolling in quickly, the Elite plan is recommended.
Anyway, after purchasing the plugin, you will be able to log in to your WP Mail SMTP account. Once you logged in, download the premium version plugin from there. Then, install, activate it in your blog.
The license key can be found on your account dashboard. Copy the key, activate the plugin in your blog. You will receive future updates.
Now, go to the WP Mail SMTP plugin settings.

There, you could see the Email Log settings. Simply click on the enable email log button.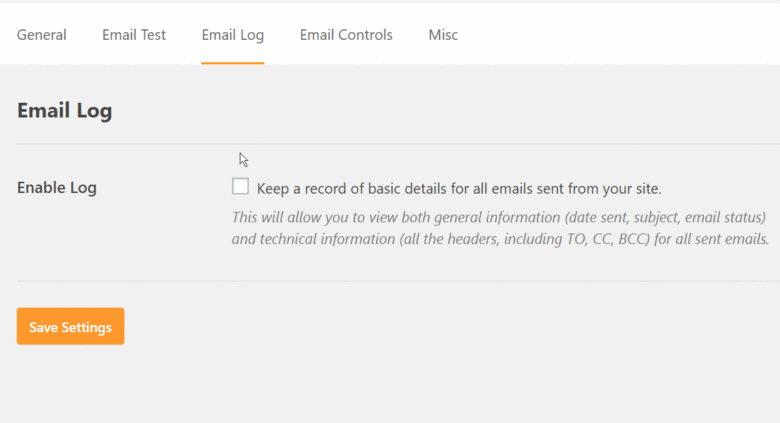 You will see a new option where you can log all the email content. That's totally optional. You can easily skip it. The idea is very simple. When your website visitors send some attachments, WordPress will store them in the media library when this option is enabled.
As I said, this is totally optional. but make sure that you have enabled the email logging (the first option).
By doing it, you can see things like:
Email Status.
Subject Line.
Recipients Email Address.
From Email.
Attachments.
etc… Once you are good to do, simply save the changes.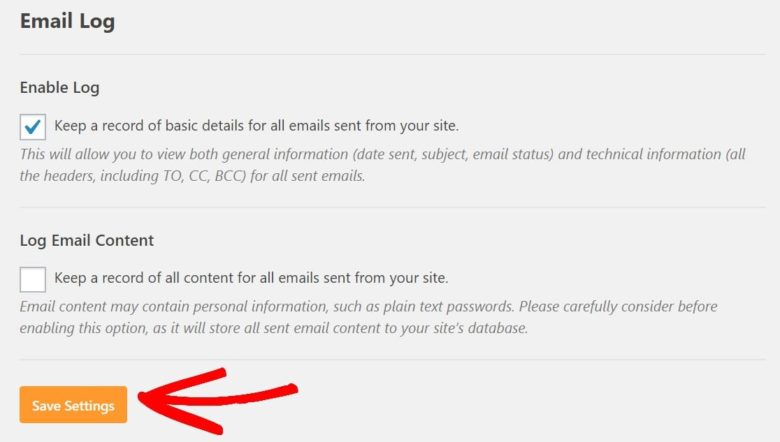 Now, we have successfully updated the settings. So whenever a new email sends from our contact forms, the WP Mail SMTP plugin will log them all! You could see them from your WP mail SMTP email log section.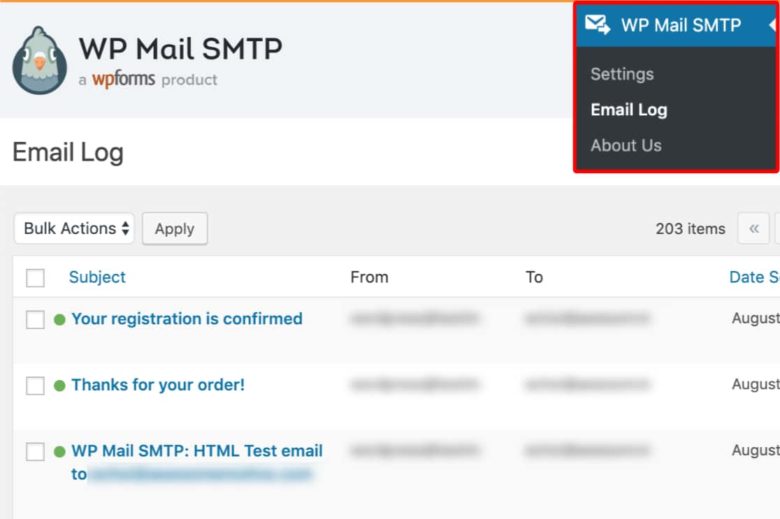 If you wish to see the email contents, simply click on the subject line. You will see a dedicated page where the plugin will show you full email content!
Wonderful, isn't it? Like we mentioned, it is pretty simple!
Note: If you are using the WPForms premium version on your blog, the plugin offers also something like this. You will be able to see all email entries from your WordPress dashboard.
Download WP Mail SMTP
You can get the premium copy of WP Mail SMTP from below.
Have you found this post useful? If you did, please consider sharing this post with your friends and fellow bloggers on social media. And that will help someone to choose the best WordPress SMTP plugin for his blog!