Getting better ranking on popular search engines such as Google, Yahoo! and Bing can help you get more visibility, more quality leads, and higher conversion rate. It doesn't matter how visually-appealing your WordPress site or blog is, if it is not optimized for search engines, you won't generate organic traffic.
Of course, WordPress is one of the most SEO-friendly CMS platforms on the web, but you need to put extra efforts to see best possible results on SERPs. You need to keep yourself updated with the latest SEO trends, Google and other search engine algorithms and most importantly, leverage the best SEO techniques (both on-page and off-page optimization) to take your web business to the new heights.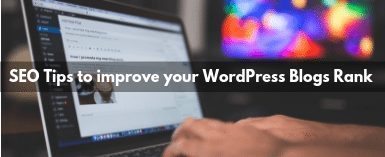 Today, in this blog post, we will go through some of the best and 100% result-driven SEO tactics that will boost the visibility of your WordPress blog in front of both your web visitors and search engines.
Let's get started!
1. Do a Proper Keyword Research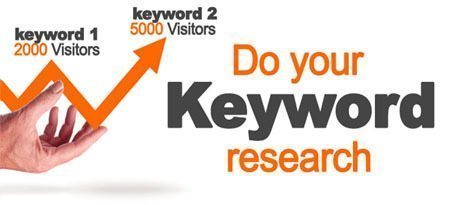 A professional SEO marketer knows the importance of keyword research. It is one of the key aspects that helps search engine crawlers to read and index your site quickly and easily. Although SEO is not an overnight process, you can achieve the best results if you research the main keyword phrases related to your site/business/products/services properly.
This is a crucial step that helps you set a solid rostrum for your SEO practices. Plus, it helps you engage more users towards your site. To achieve the desired results, make sure you choose the most relevant keyword phrases related to your business or products.
You can also search for those phrases that are used by searches but have less competition based on a total number of search engine results. So, ensure you approach towards the right way to get your web business noticed and promoted by search engines.
2. Create unique, quality and keyword-friendly content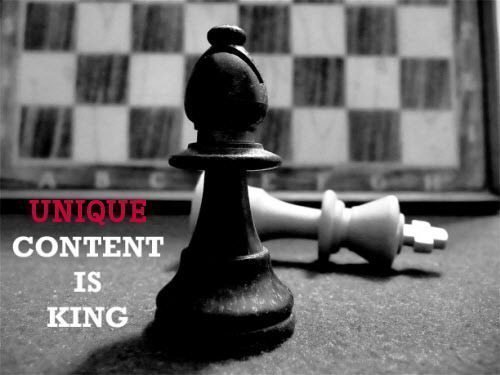 It is impossible to get higher ranking on SERPs if you don't have quality and unique content on your site. Both your on-page as well as off-page content should be original and relevant to your site. While the blog posts, articles, forums, images, and videos help you improve your user engagement and conversions, meta tags, meta descriptions, meta titles and other on-page content help search engine crawlers to boost your ranking on the top of search engine pages.
Also, don't forget to add main keywords to your content – as this will let search engine bots read, index, and crawl your blog/site in a very authentic way.
3. Optimize the title of your blog

Since the title of your blog post acts as the anchor text that drives web visitors from the search engine pages, make sure you optimize your titles by adding relevant keywords to it.
This will help you rank better on SERPs. Below are some tips that will help you create search-engine friendly titles for your blog post:
Instead of using extensive and broad keywords, focus on adding narrow and specific keywords into your blog's
title.
Use user-friendly keywords that stimulate web visitor to click through your title instantly. You can use 'Complete guide' or 'Useful Tutorial' kinds of phrases. Although these won't help you get the higher ranking, they can boost your Click Through Rate.
You title tags should be around 59 characters. This will make it easy for Google bots to read your title.
4. Submission of XML Sitemap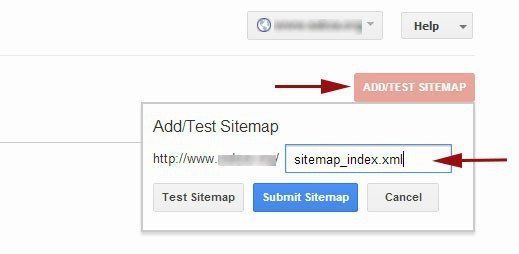 If you want to see best possible results on Google and other search engine result pages, then you can't ignore the XML sitemap of your WordPress blog/site.
Since the XML sitemap file includes all the URLs of your website, make sure you submit it to Google webmaster tool to let search engine crawlers to read, index and crawl all the pages and posts of your site quickly and efficiently.
It is one of the most effective SEO practices that will help you get higher ranking on Search Engine Result Pages.
5. Integrate a robust SEO Plugin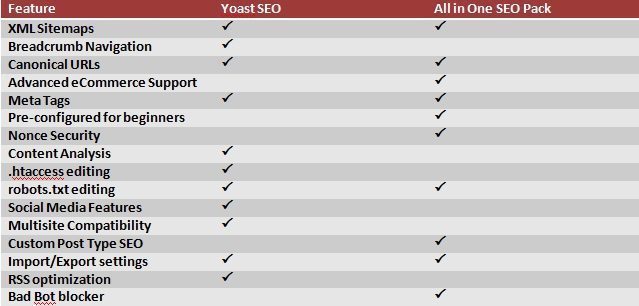 In order to simply your SEO technique and maximize your reach, make sure you integrate a powerful SEO plugin within your WordPress site or blog.
Fortunately, WordPress offers several exciting SEO plugins such as Yoast SEO, or All in One SEO Pack that will
automatically optimize the content of your site for search engines, without any extraordinary practices.
Both the plugins can also help you submit your XML sitemap to the search engine bots to let you get higher ranking in search results. This means you can simplify your tasks related to SEO using any of these WordPress plugins.
Conclusion
Optimizing a WordPress blog or a site for getting higher ranking on SERPs is not a difficult task. All you need the best SEO tips that will take your web business to the next level. These tactics will help you achieve your targeted goals quickly and easily.