Do you want to make your WordPress website great again? It will rank higher in search engines, get more traffic, more sales, and leads, and it will look like a professional website on which experts spent lots of hours.
Below, there are over 40 WordPress and related tools that will help you achieve that.
Check the reviews and supercharge your WordPress website.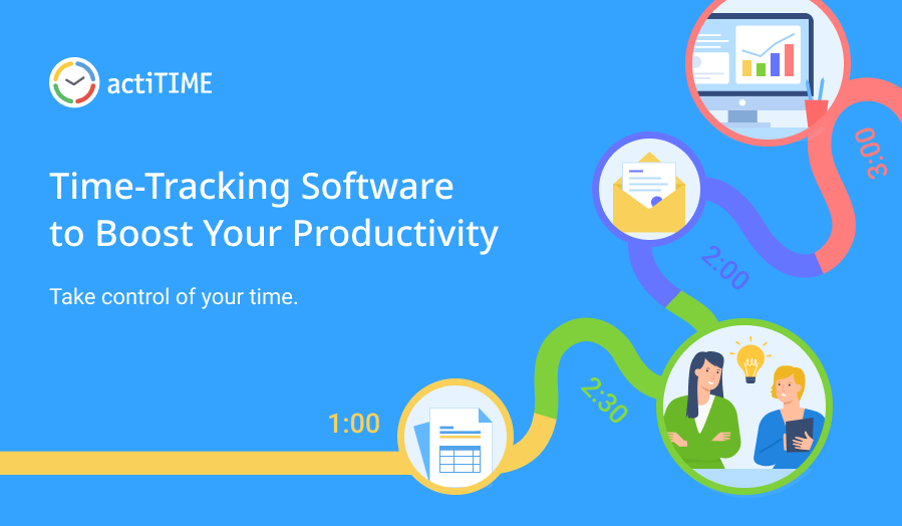 Design is a fascinating field, yet, just like many other professions, it comes with its own set of difficulties for practitioners. A designer always has to stay productive to meet deadlines. Moreover, they have to explain so often why the work on the project took as much as it did and why clients have to pay the price as it stands.
actiTIME can assist designers and creative teams in resolving these and many other problems. As a high-quality timesheet tool, it can be used to monitor hours spent on projects and tasks. Also, the tool collects data on billable time and helps designers generate professional looking invoices.
actiTIME lets users foster greater process transparency by following these easy steps:
Create a project and add as many tasks to it as you wish.
Track time for each of these tasks individually.
Leave comments for every time tracking entry in the timesheet to clarify what you've done during the day.
By doing so, you can obtain a comprehensive picture of your progress and all the elements involved in the work on projects. actiTIME will enable you to dig into your productivity trends and help you explicitly justify both the timelines and the price of your design services.
Two other points in favor of actiTIME are its user-friendly interface and flexible configuration. Besides, it's very affordable – while large and medium-sized teams can purchase the tool at a relatively low price, the small ones and single users can implement it at no charge. Sign up for a free actiTIME trial and bring your productivity to the next level.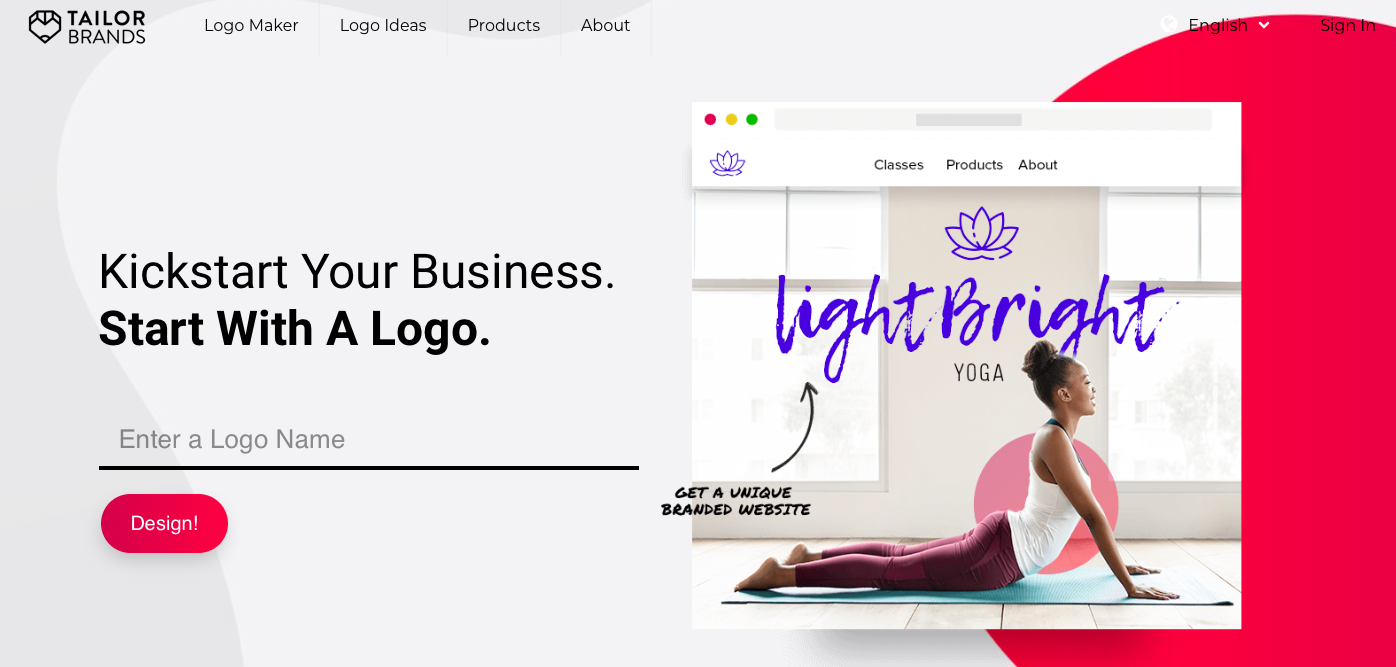 You don't need to spend a fortune to get a super logo design for your WordPress website.
Have you ever tried TailorBrands? It is the leading logo generator, being powered by the most advanced and expensive Ai software (millions of dollars were invested in this platform), and it is having over 14 million users from all over the world, including me.
TailorBrands is different from all the other logo generators. The interface is quick and simple to use, the logo design process is straightforward, and the support is friendly and professional.
What will you get from TailorBrands? They will help you get a super, pixel-perfect, and unique logo design. And they want only a few bucks for their help.
Try TailorBrands, you will love the logos created by the smart Ai software.
3. Tatsu Builder – Light Weight Page Builder for WordPress

Tatsu is a lightweight page builder for WordPress that will revolutionize this niche from a speed perspective. Tatsu is lightning fast; you never saw something similar.
Use it to create pixel-perfect pages for your WordPress website. It has included everything you need to create any kind of page, only your imagination can limit the power of this brilliant builder.
Design, build and launch your WordPress pages with Tatsu.
4. Total – The Most Complete WordPress theme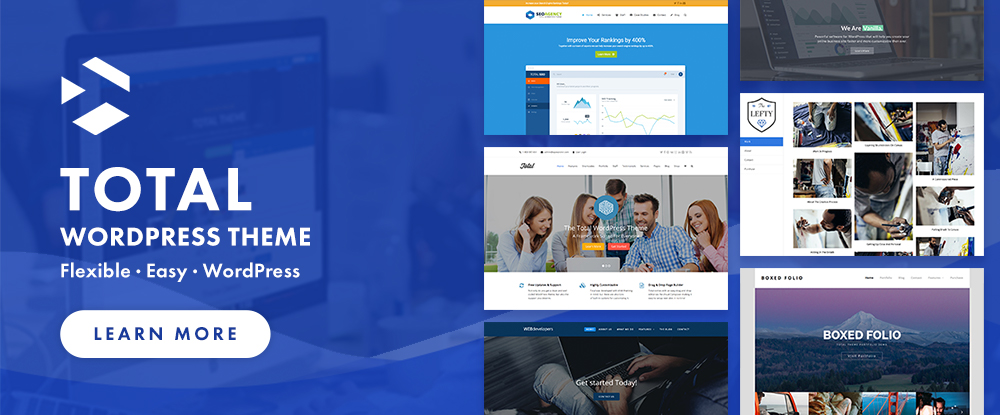 Are you tired of trying WordPress themes that in the end prove to be different from what you were expecting?
Total will not only impress you, it will become your favorite WordPress theme. It is a complete package loaded with awesome stuff (40+ demos that you can easily install with a press of a button, ready to use styled Cards for posts, 80+ builder modules, 500+ styling options, 3 premium plugins – Visual Page Builder, Templatera, Slider Revolution) and even more.
Find out more about this premium WordPress theme and I bet that you will get it right away.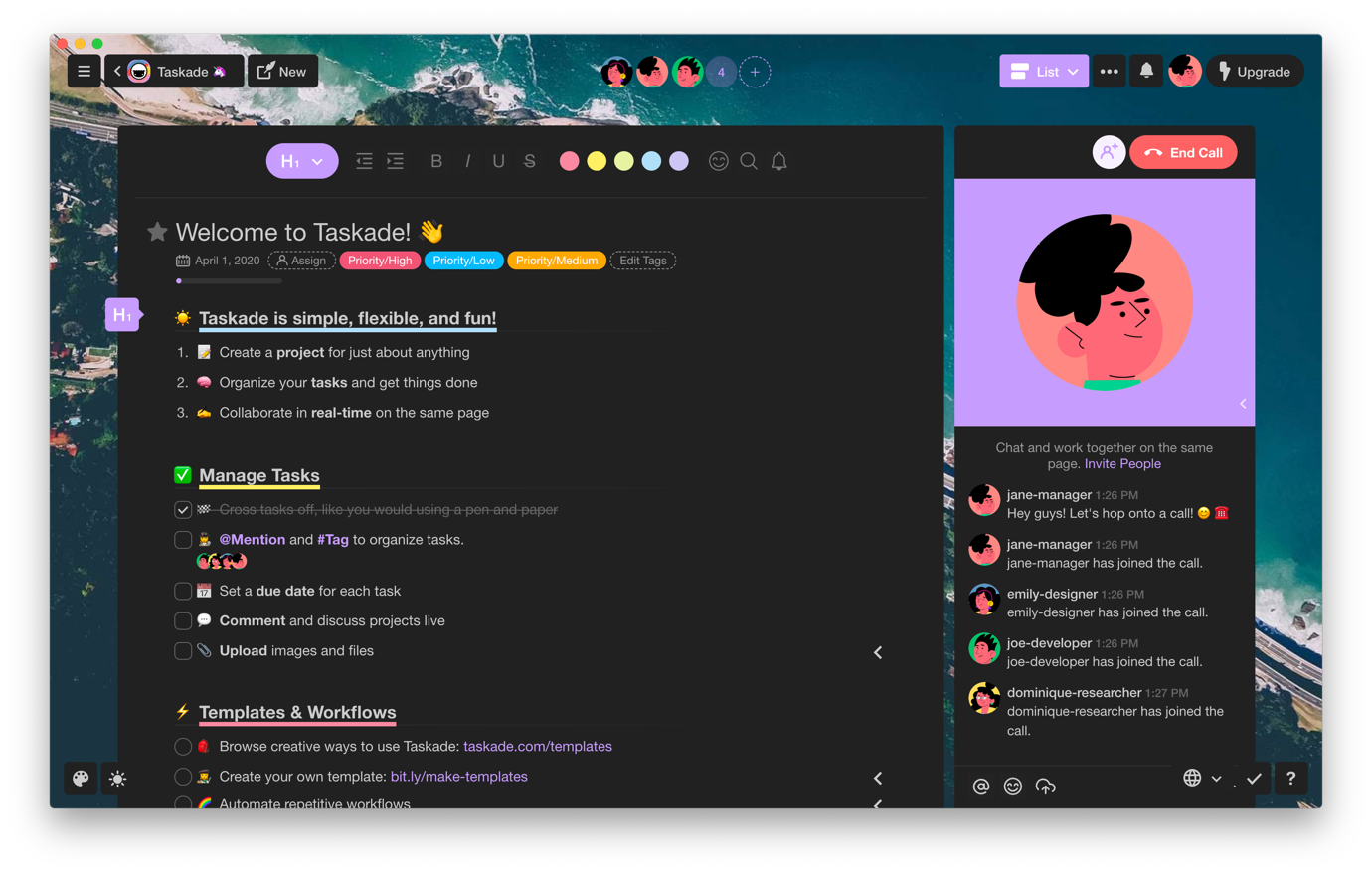 Taskade is the most advanced, yet simple to use collaboration platform in 2020.
It is a great fit for both small and very large teams, having already tons of users from giant companies like NETFLIX, SONY, Booking.com, and many others. You need only a few minutes to get used to this smart platform.
Use Taskade to create a workspace for each project of yours, keeping everything well structured, you can video chat, collaborate, share files, and much more with Taskade.
The platform is loaded with 300+ templates for any kind of workspace you need:
Personal
Organizational
Strategy
Research
Roadmap
Growth
Startups
Etc.
Sign up for the free forever plan (100MB storage, Unlimited Tasks, Unlimited Projects, Unlimited Collaborators), and see how it works.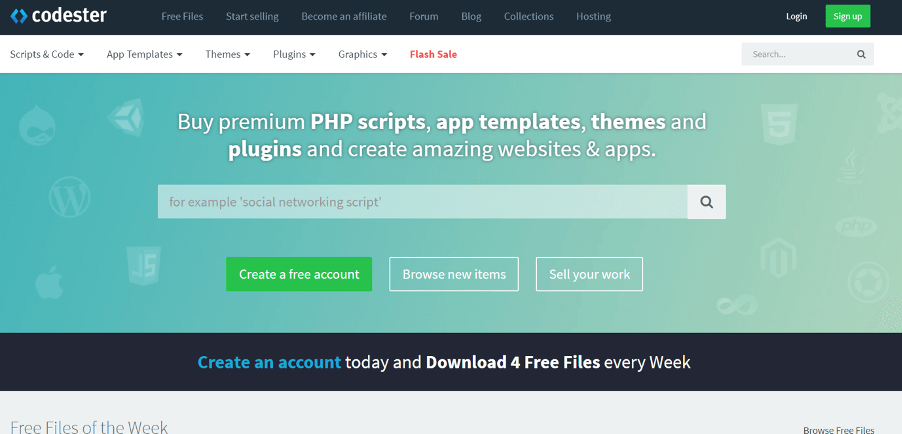 Codester is the right place to visit if you are looking for the best WordPress themes and plugins in 2020.
Take a look.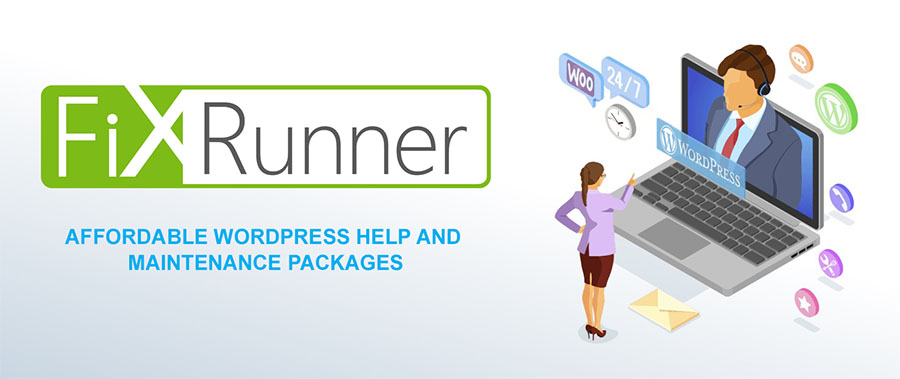 FixRunner is a highly appreciated WordPress support and maintain service that will help you with everything you need for this niche.
Sign up for a monthly plan or call them for a one-time fix, they are available 24/7 to help you.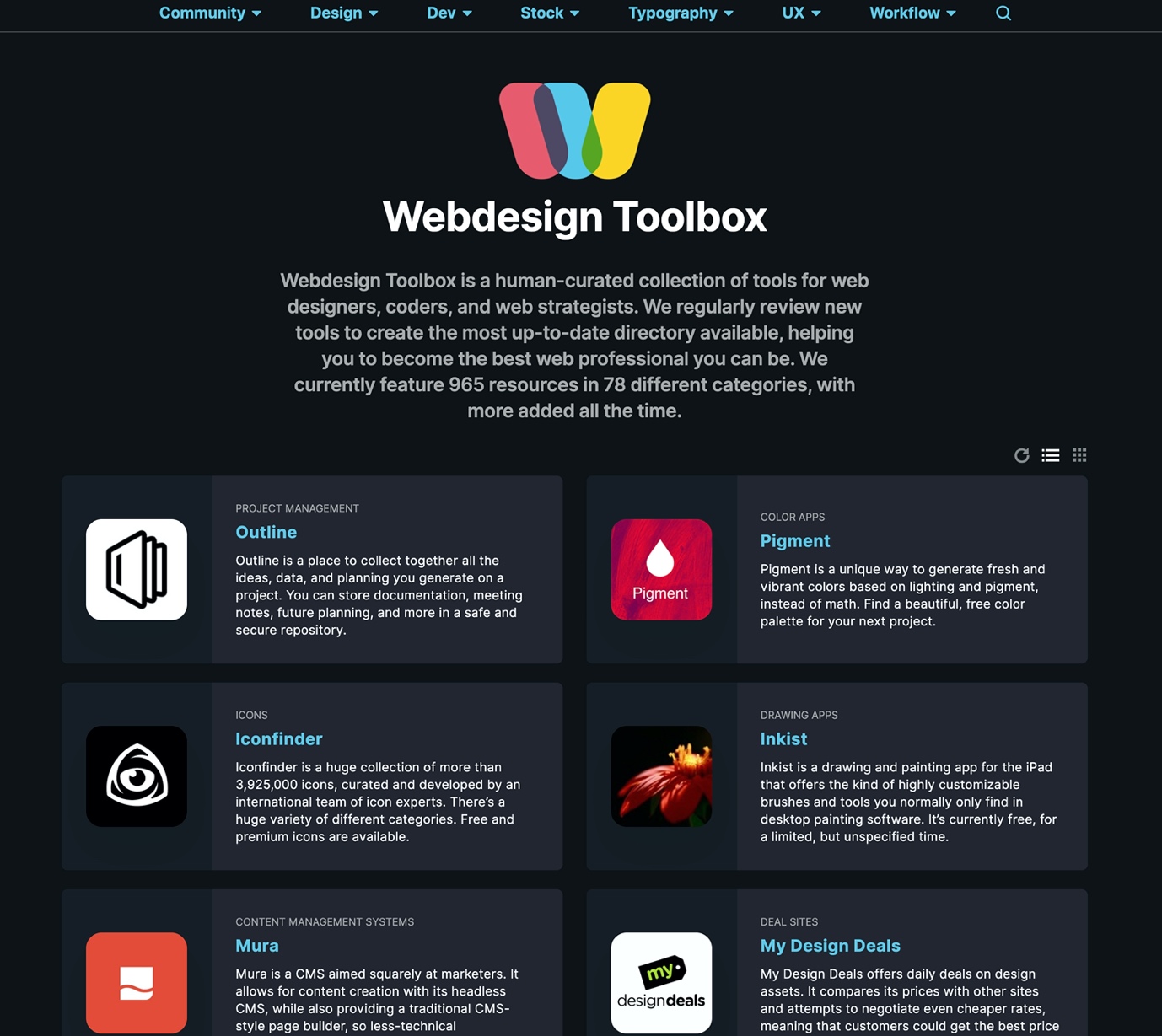 Webdesign Toolbox is the best web tools directory, filled with almost 1,000 awesome products.
There are 78 different categories, the web tools being very well structured.
Search the best solutions for your projects on Webdesign Toolbox.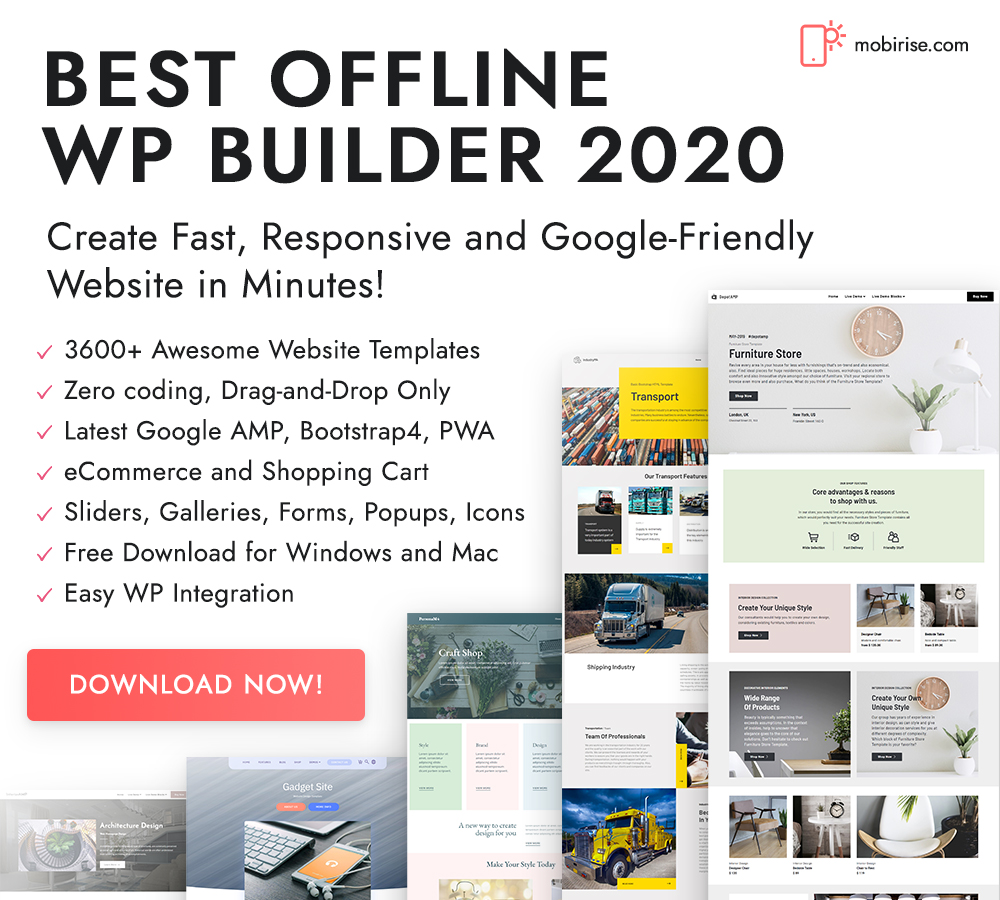 Mobirise will help you create a fast, responsive, and Google-friendly website in just a few minutes, without requesting you any prior experience or skills.
Start from 0 or use one of the 3600 included awesome website templates. Both ways are simple, the interface will guide every step.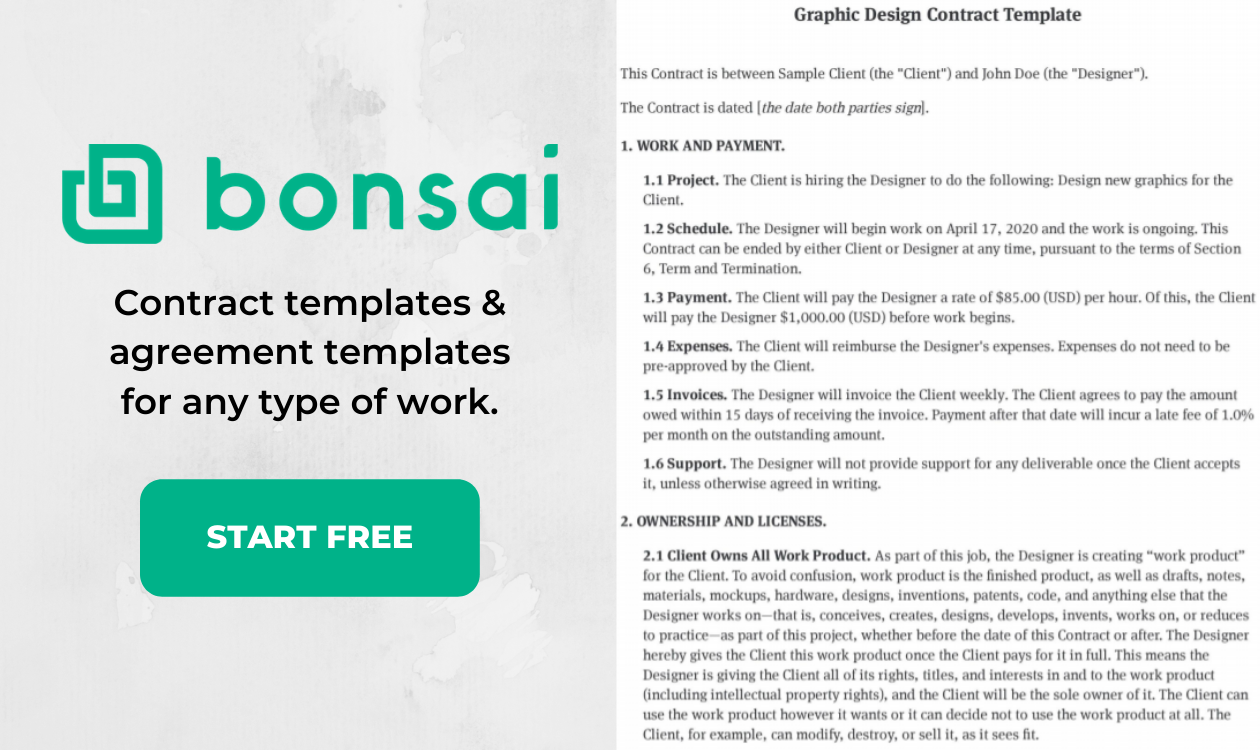 Bonsai helped freelancer's world with the best contract template. It doesn't matter what you do – marketing, web design, you write books, you take photos, etc. Bonsai has a dedicated contract template for you.
Use it for free.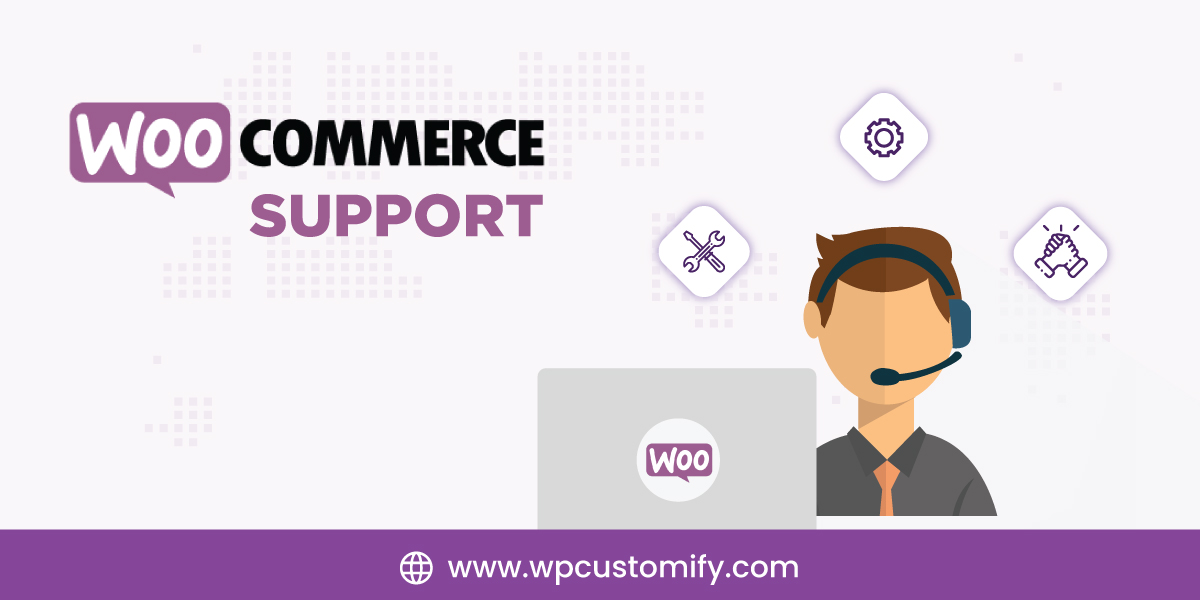 You have problems with your WooCommerce store, or you want to start one and you lack the skills?
No problem, WPCustomify will help you with the quick installation, full customization, and error fixing.
Get in touch with them.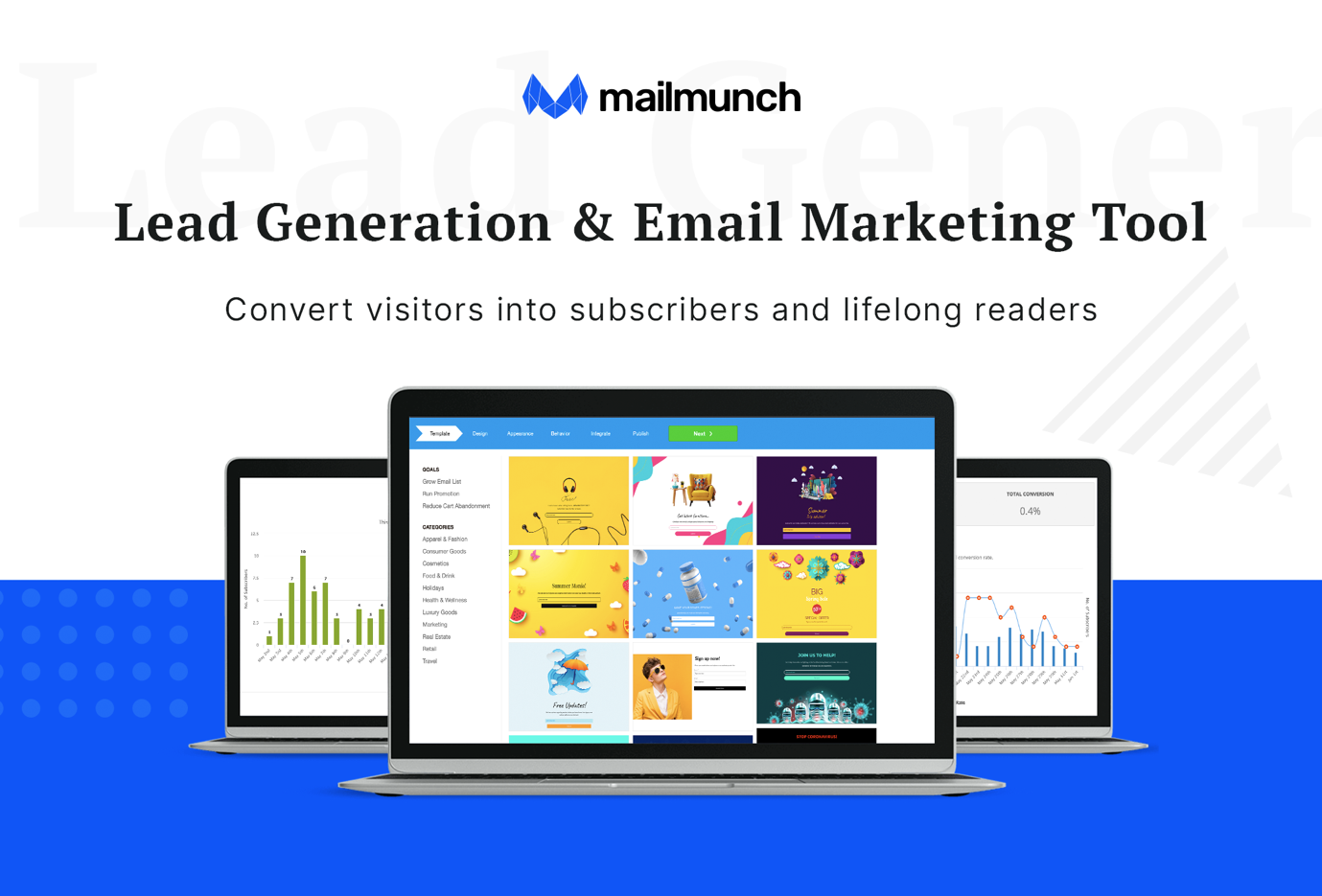 Mailmunch is a complete lead generation and email marketing tool that you can use with 0 experience and 0 skills to increase the number of subscribers for your WordPress website.
Use the captivating templates and tons of form options to create engagement and increase subscribers.
Try it today and start building your email list straight away!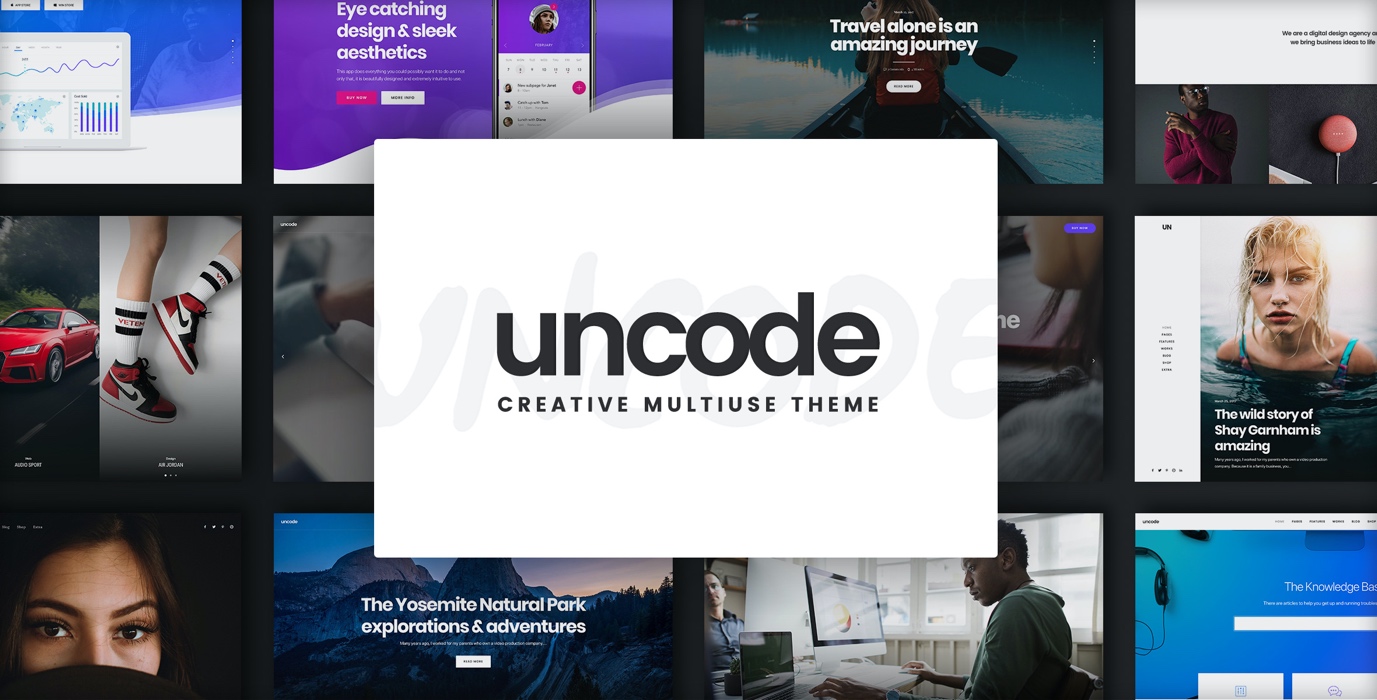 To create a super WordPress website in 2020, you need only the right theme.
Such a theme is Uncode, it is one of the ThemeForest top-sellers WordPress themes with over 75.000 sales. It comes with unparalleled performance, with 70+ gorgeous website templates, with tons of wireframes, and with the best frontend editor, you ever saw.
Live preview Uncode and see how cool it is.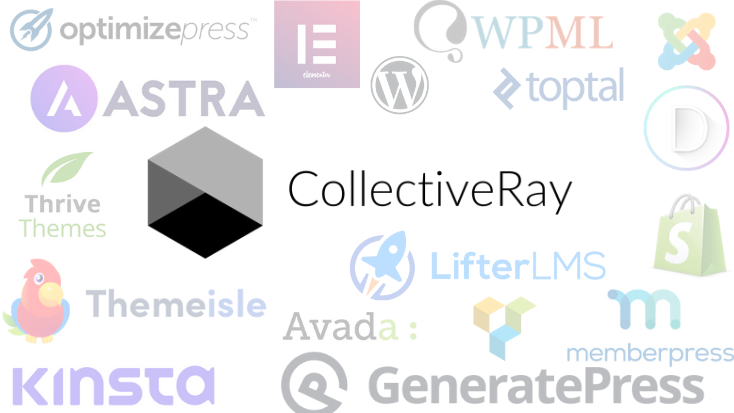 Stop wasting time on Google. On CollectiveRay you will find the very best complete tutorials, reviews, and articles, about WordPress themes and plugins.
Take a look.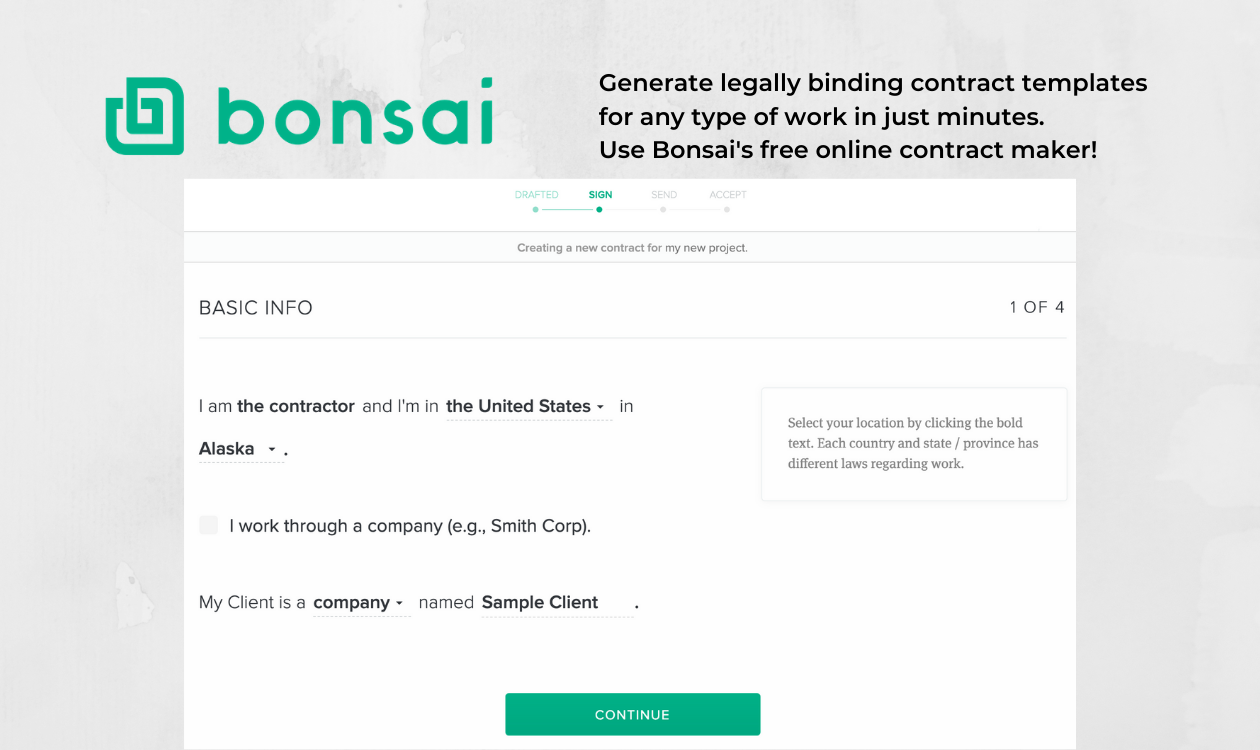 You should use contracts for all your work, it is the safest and most professional way.
Bonsai will help you create an online contract in just a few minutes. The document is legally binding and it looks awesome.
Use Bonsai for free.
16. UPQODE – eCommerce Website Development Agency
UPQODE is the kind of web design agencies in Nashville that are always in demand. It's composed of more than 40 specialists that develop customizable, easy-to-use, and mobile responsive websites, and make them successful with digital marketing techniques, like SEO, SMO, Ad campaigns, conversion optimization, and others.
UPQODE was commended by over 400 clients in the US, and praised as the 2nd best web agency in TechReviewer's 2019 ranking.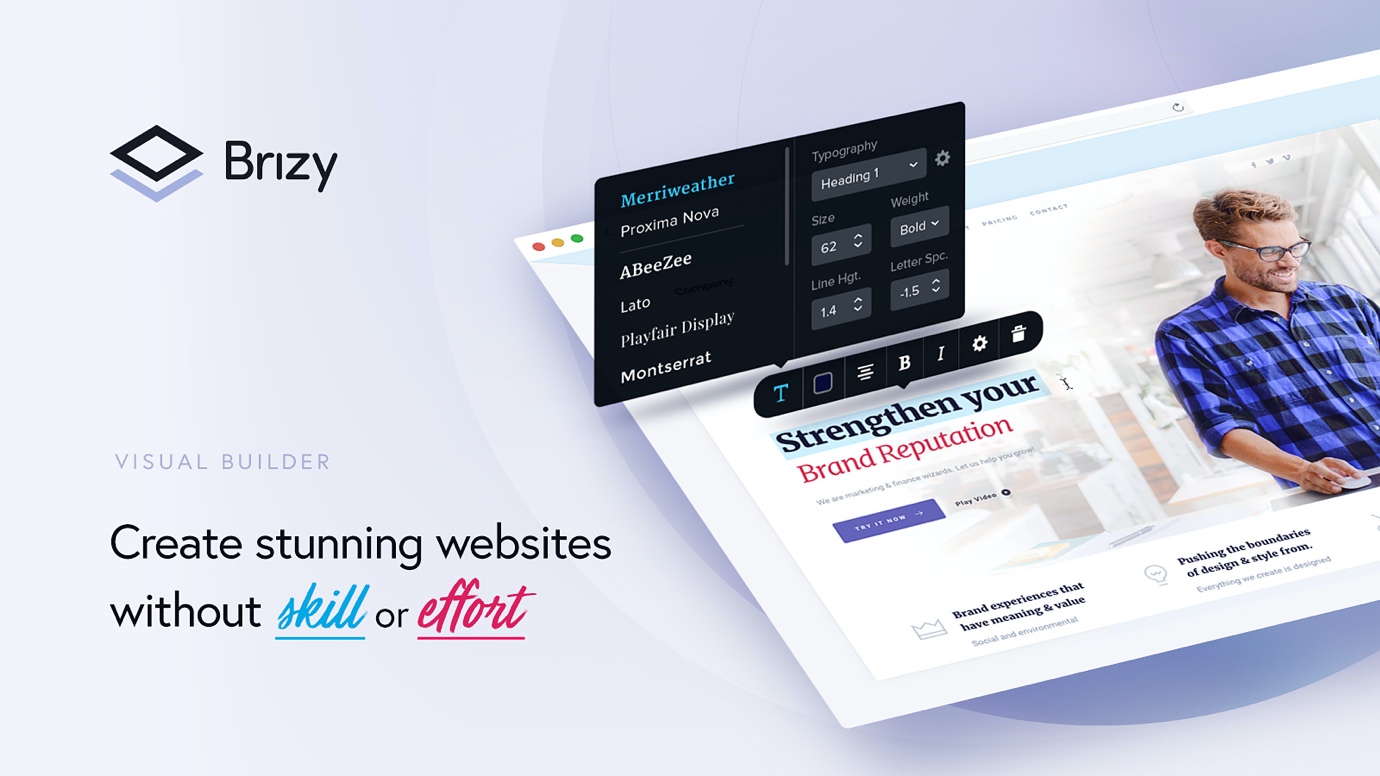 Brizy will help you create superb landing pages for your WordPress website.
The builder is simple to use and quick, you can customize the included templates or use the tons of elements to create from scratch. Both ways are easy and fun.
Take a look.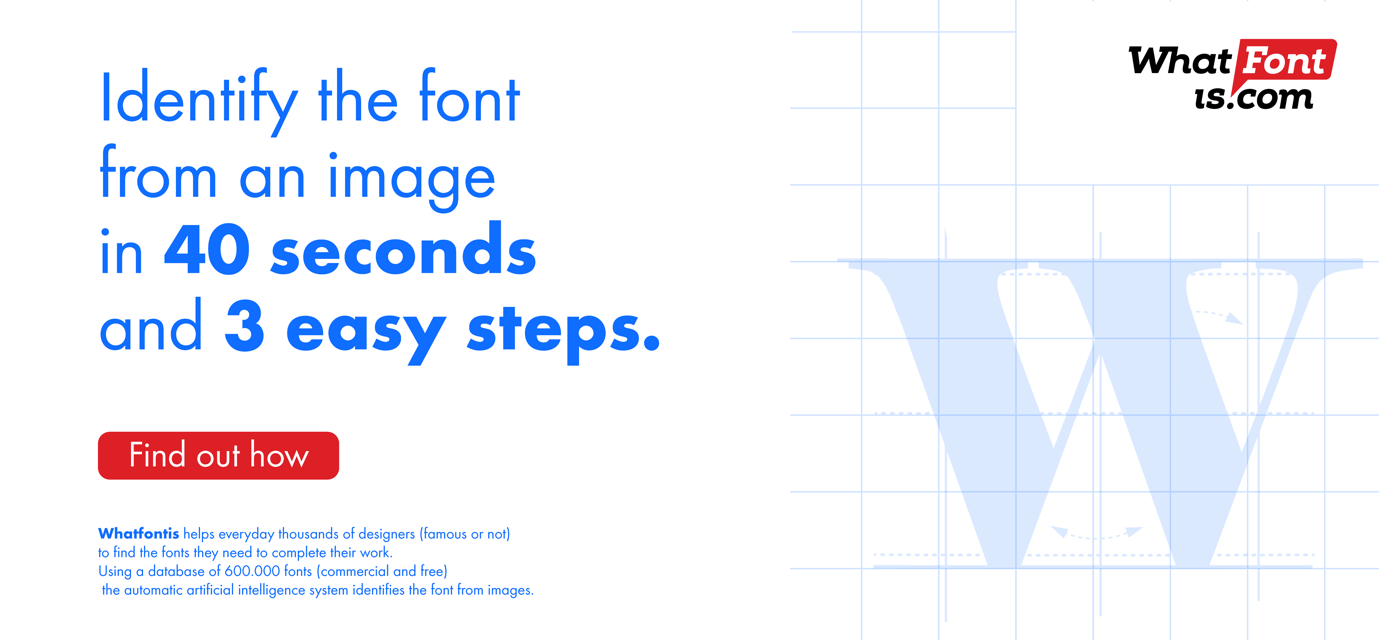 WhatFontIs will help you identify fonts from images, in 40 seconds and 3 easy steps.
Take a picture of the font you like, upload it on WhatFontIs website, crop the picture if needed, write down the letters identified by the smart AI software, and right after you will find out the following info:
The name of the font.
If it is free or paid, and which is the price.
Where to get it from, with link included.
Over 60 free and paid font alternatives. This is a super feature as sometimes you will find expensive fonts. With this feature, you can use a similar font that is free or much cheaper.
This is the only system that can identify both free and paid fonts, and which has a huge database of over 620k indexed fonts.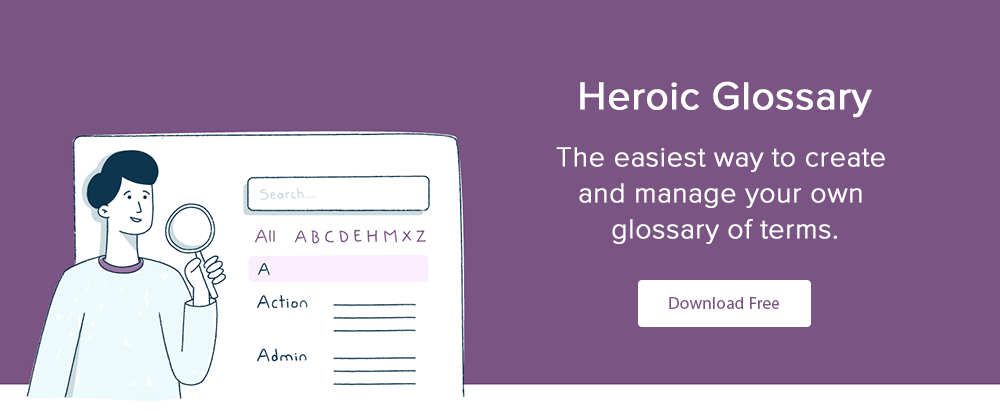 Heroic Glossary plugin for WordPress will help you quickly add a glossary on your website, helping your audience better understand the technical terms that you use.
Get it for free.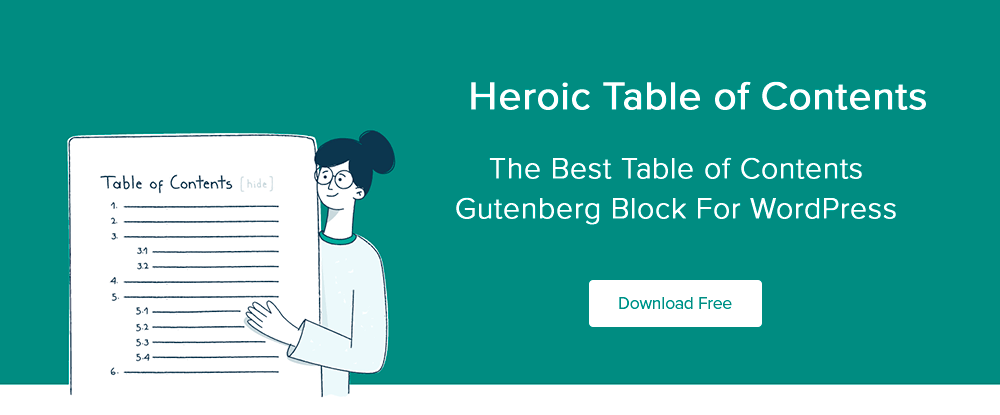 If your articles don't have tables of contents, you don't need to worry. You can easily add them with the Heroic Table of Contents WordPress plugin.
It is free to use the plugin, download it now.
FoxMetrics is used by thousands of companies from all over the world, being a feature-rich web analytics platform.
What is everybody loving at FoxMetrics? The interface is presenting all the important info. It is super simple to read and understand it. Forget the ugly and complicated interfaces that you were used to.
Start a free trial and see how FoxMetrics works.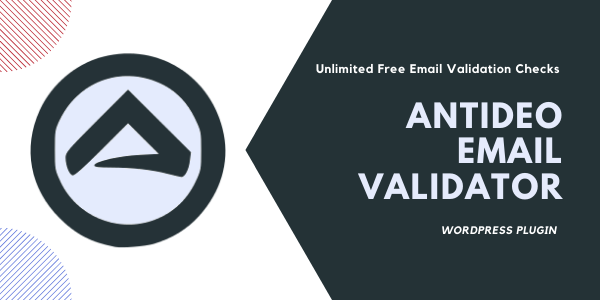 The primary goal of a contact form is to collect contact information of a lead, so it defeats the purpose if the email address entered is invalid. Email validation plugin from Antideo is designed to prevent such bad emails from being submitted via the form in real-time. The plugin comes with abilities like temp email detection, email syntax validation, MX records verification, blocking free or generic emails, and maintain own local blacklists.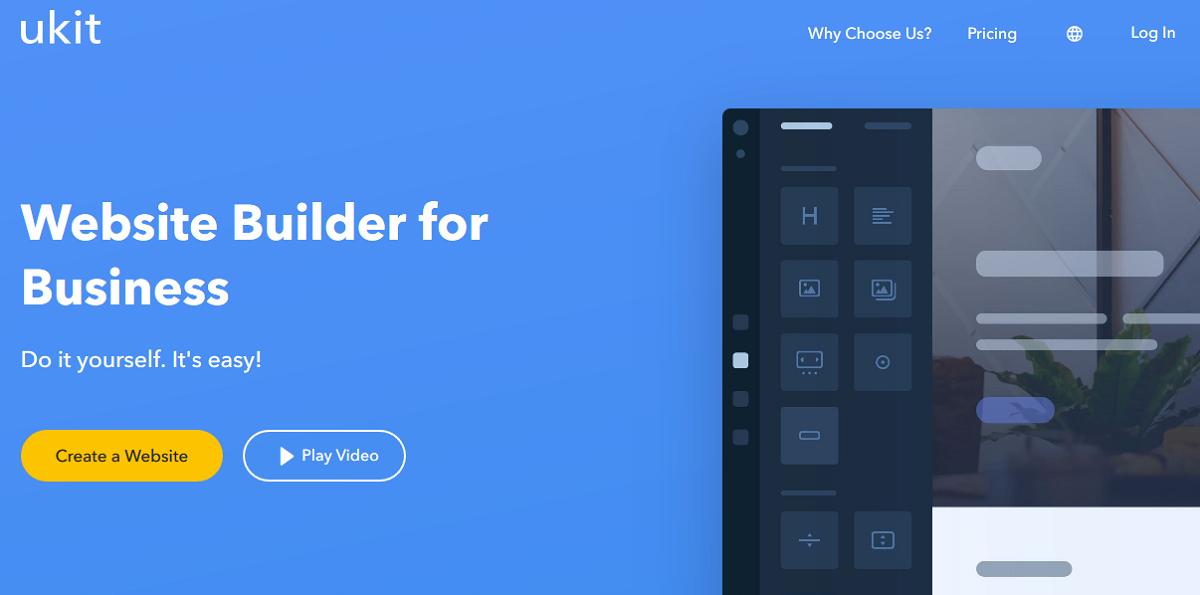 uKit is an easy DIY website builder, which stands out from the crowd due to its high-end functionality and customizability. The system is feature-laden, affordable, convenient, and extremely simple – this is what most users are looking for in a website builder. The platform mostly focuses on small business website creation yet it is also possible to start blogs, portfolios, and other types of web projects with it.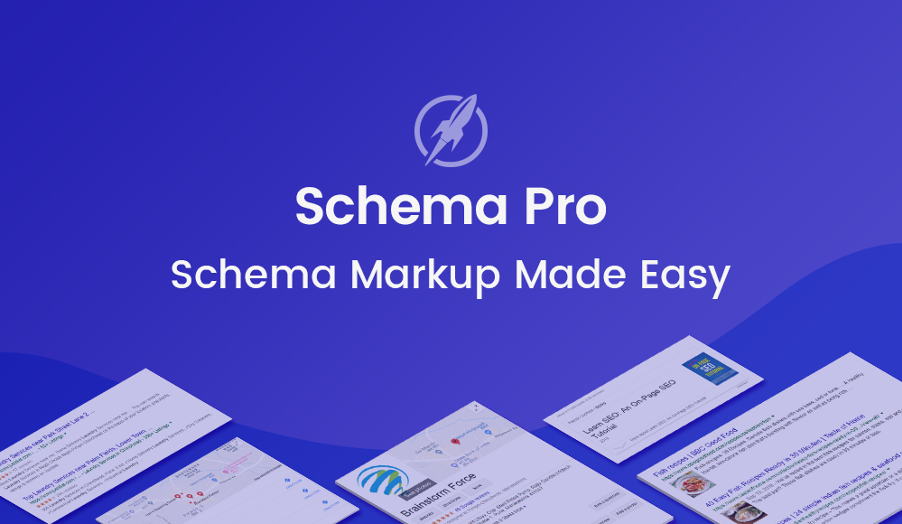 This plugin will quickly add the schema markups to your WordPress website in just a few minutes, you will only press a button.
Make your website rank higher in search engines with Schema Pro.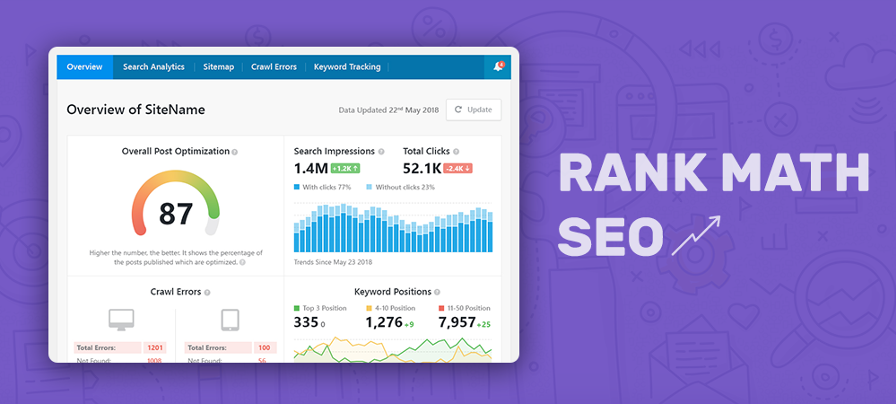 Rank Math is a powerful, yet free to use, WordPress SEO plugin that after a simple configuration will become autonomous, taking care of your website ranking in search engines.
stepFORM is a state-of-the-art form and survey builder used for WordPress websites. The service ensures simple and quick project completion and it doesn't require any coding proficiency at all. It grants instant access to ready-made templates and basic elements you can use to customize your project. It's also possible to integrate extra third-party services into the ready-made website to track website statistics, adjust SEO settings, and build a customer base.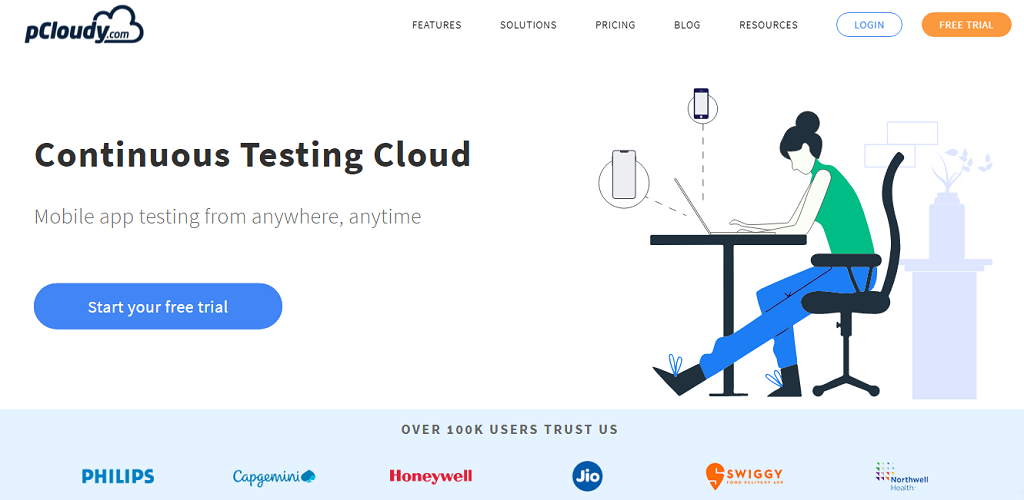 pCloudy is a professional, technologically-advanced, and complete software that lets you do manual, automated, and autonomous testing.
Find out more about it by registering for the free trial.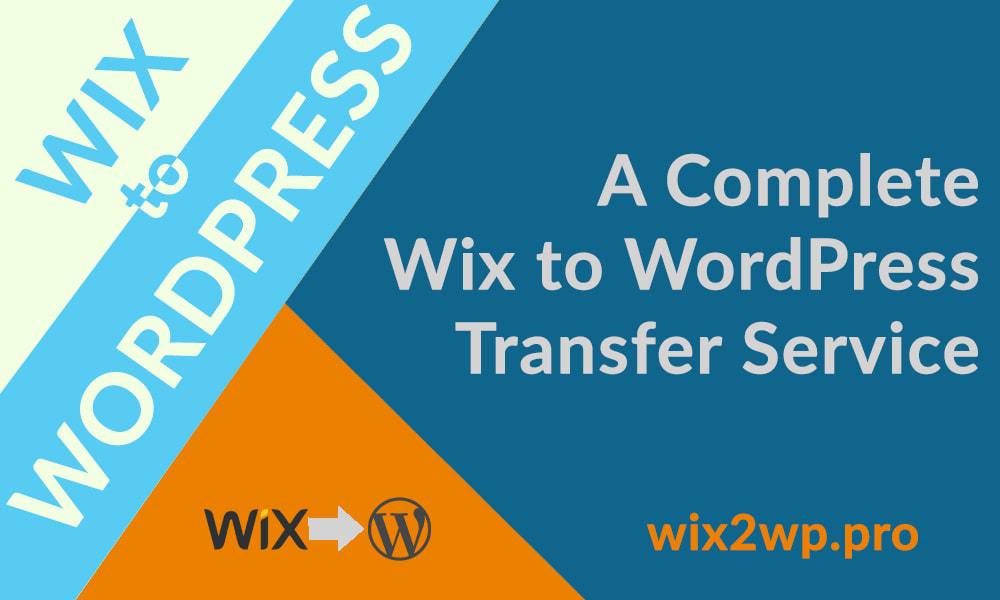 Wix2WP.Pro has distinguished itself as a reliable, safe, and professional website transfer service. It lets you move from Wix to WordPress with minimum time and effort investment. Each project that is under transfer is supervised by an individual expert, who takes care of the process from the very beginning and up to the end. This ensures 100% customer satisfaction and top-notch result.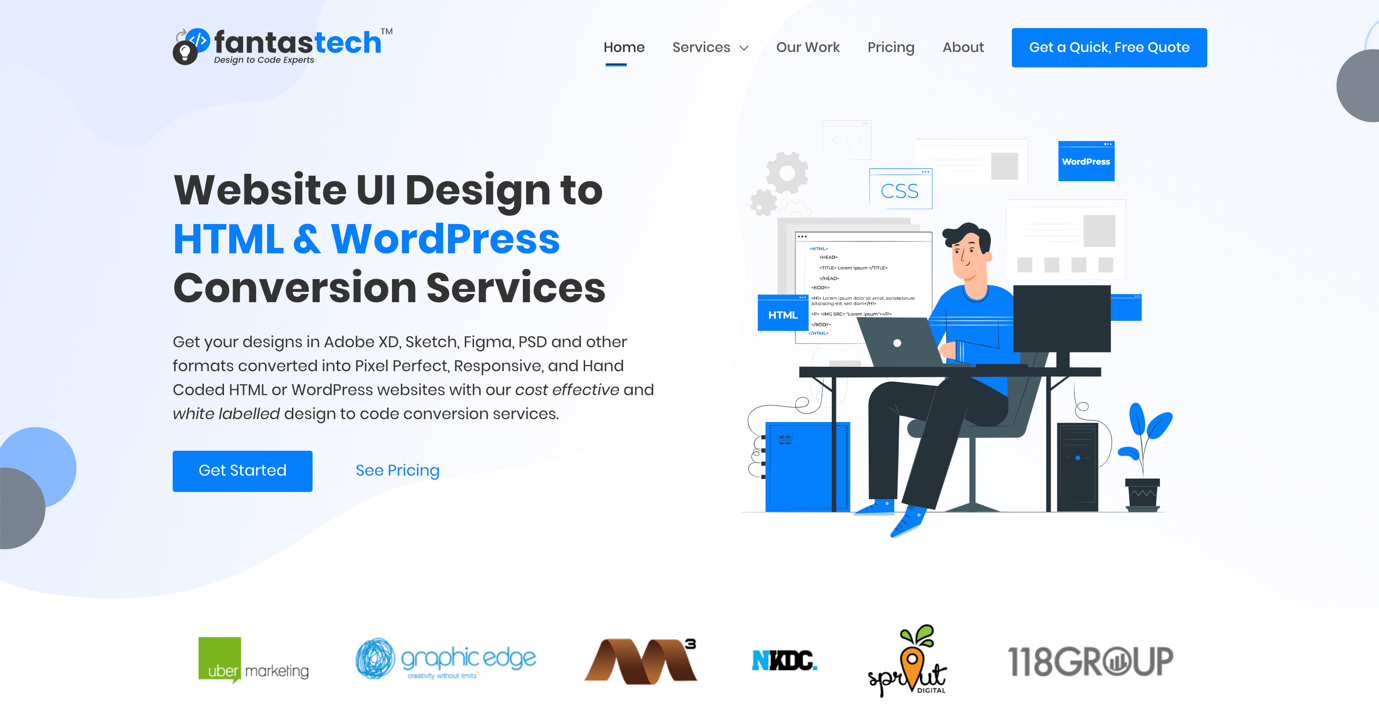 You designed your website in Adobe XD, Sketch, Figma, PSD, or other formats and you are looking for a team that can quickly convert your design into WordPress?
Fantastech has a super team of experts in this niche, with over 8 years' experience.
Get in touch with them for a free quick quote.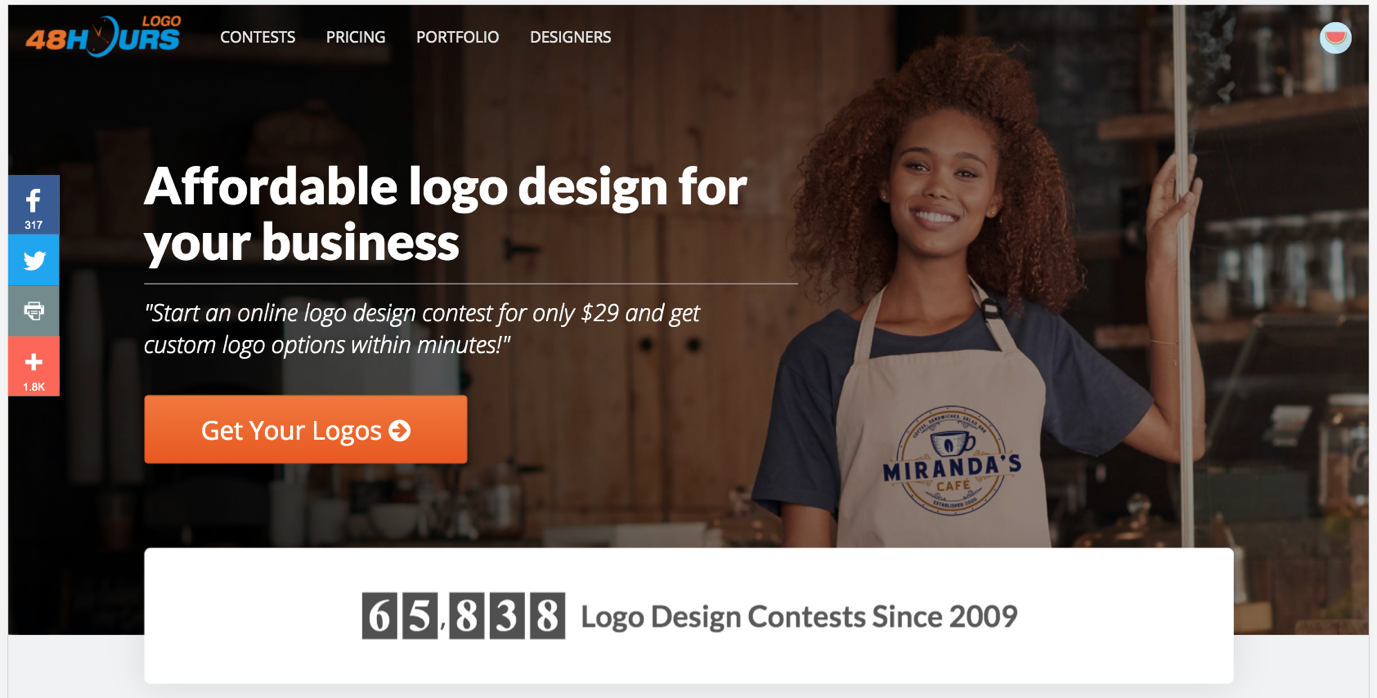 48HoursLogo is the most popular logo design contest platform, with over 65k contests created since 2009.
For $29 you will launch your logo design contest and let professional designers from all over the world compete for your prize of $99. The results are impressive.
You should try this platform at least once in your life, you will love the logo you will get.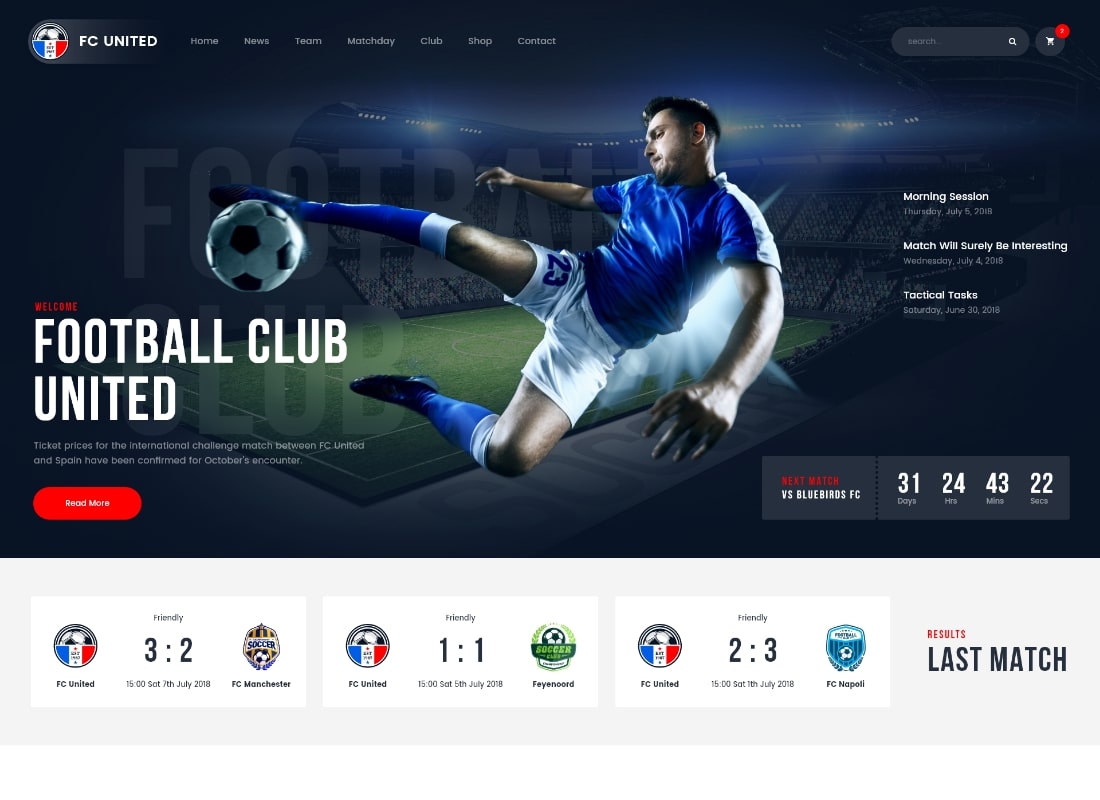 Whether you want to create a football news portal or sports pub online presence, FC United is a perfect option for all sorts of football clubs, team, and league websites. This modern template has a clean, user-friendly, feature-rich, and dynamic user interface that amazes with powerful video integration, Parallax backgrounds, image grids, animated slides, etc. You get 10+ Homepages and more than 15 additional website pages to create a football website within a week or even less. You also get pre-made pages for a sports online store. FC United supports the WPML plugin for translation and includes a ready-made RTL skin.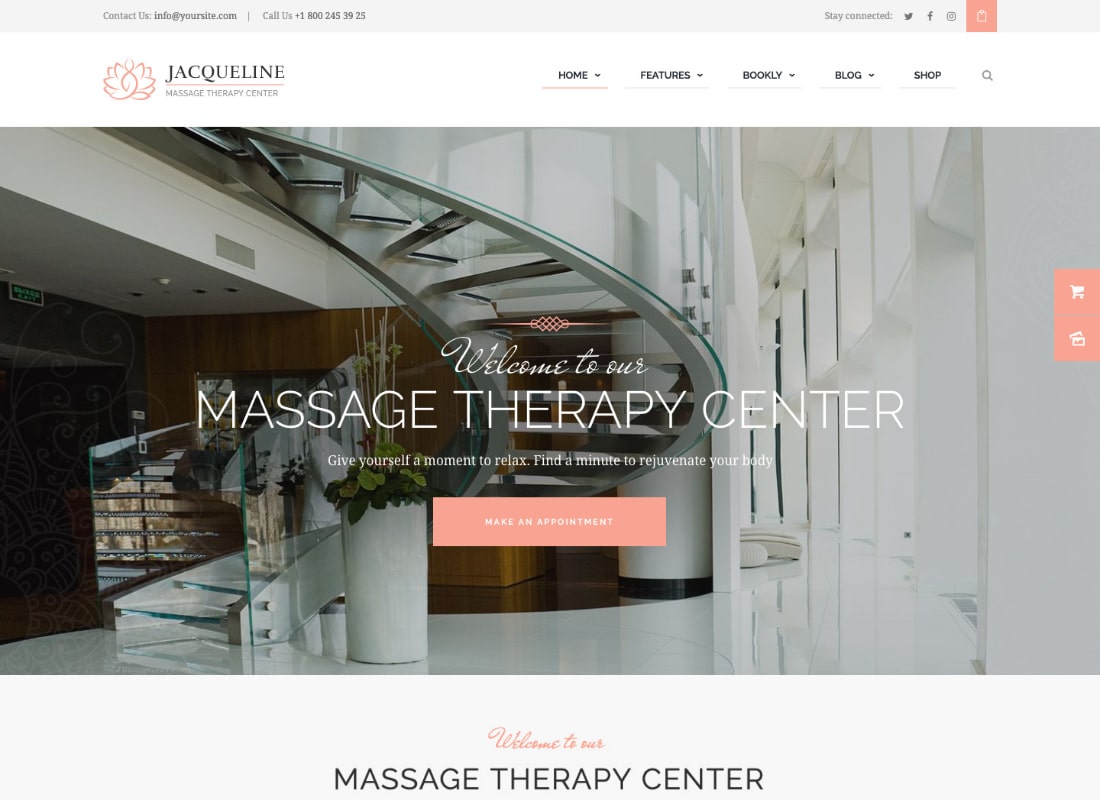 Are you looking for a powerful 2020 WordPress theme to create a spa, massage, hair salon, wellness center, or aromatherapy website? In this case, I recommend the Jacqueline template as one of the best options on the market. This best-selling template with over 3K sales offers you 6 fully-featured website demos and hundreds of blocks and settings. Jacqueline is perfect for newbies and web designers alike with WPBakery builder, a powerful framework, and 750+ Theme Options on board. With the Essential Grid plugin, this template offers you advanced Gallery capabilities to capture new leads and drive your business to new heights!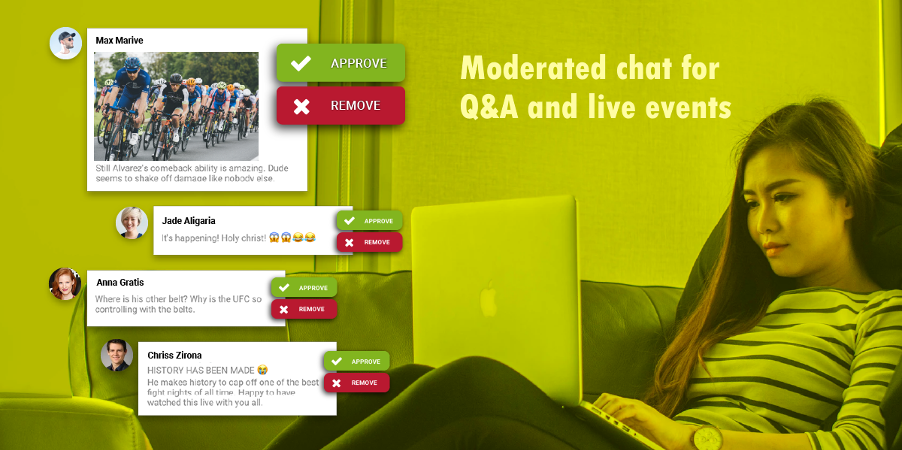 Use RumbleTalk to quickly add a moderated chat on your website, it takes less than 2 minutes and you don't need any experience.
You will engage your audience much better increasing conversions of your website.
Start with the free plan and upgrade it when needed.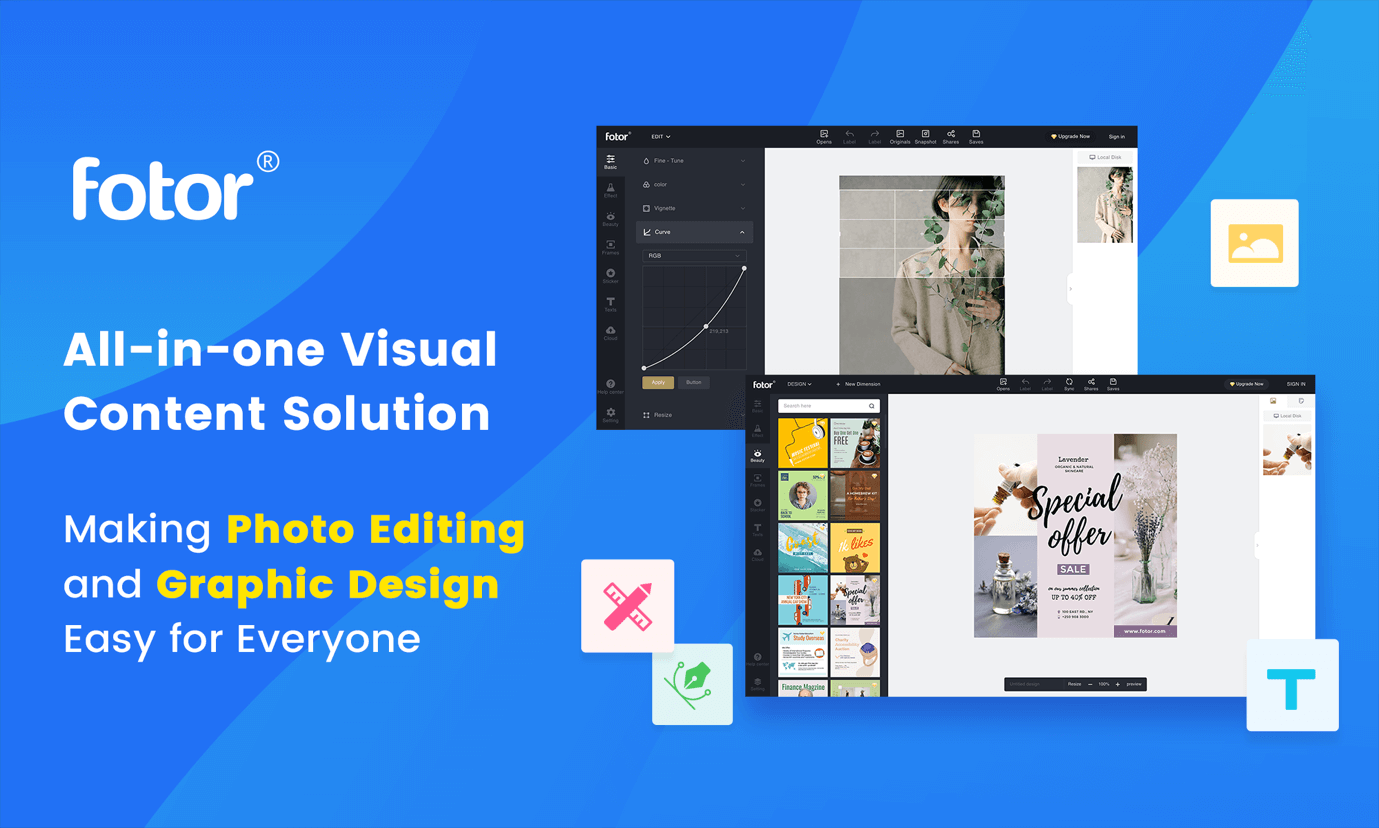 Fotor is a brilliant all-in-one visual content solution that you can use to create engaging content for your website and social media channels. Here you can even find some of the best Facebook post templates on the web. Take a look.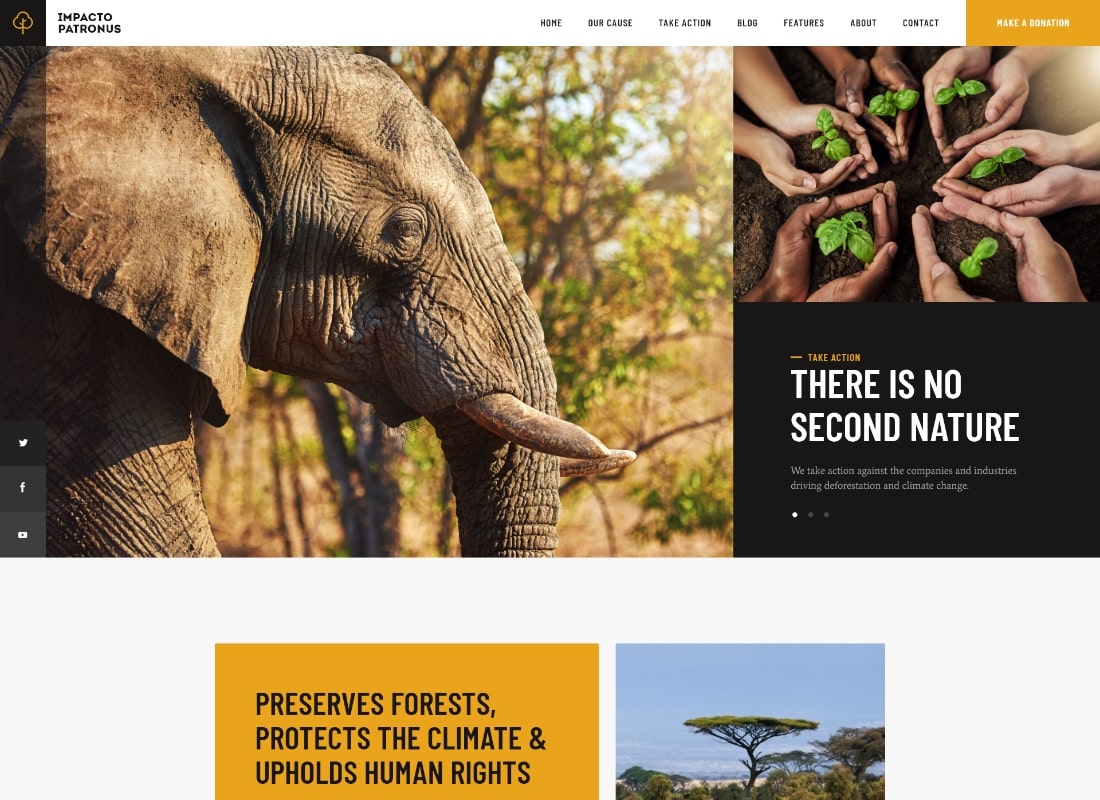 Making use of the Impacto Patronus WordPress theme, you can launch the website of your healthcare or non-profit organization in no time. This is a versatile ready-made design that you can adjust to all types of Coronavirus Protection, Petitions & Social Activism projects. Using the fully responsive layout of the theme, you may forget about the need to test its performance on different devices and screen sizes. This is a fully editable WordPress theme built on the Elementor and featuring the drag-and-drop functionality of the latter. You may feel free to manage the theme's performance just the way you like due to its full compatibility with all popular WordPress plugins and extensions.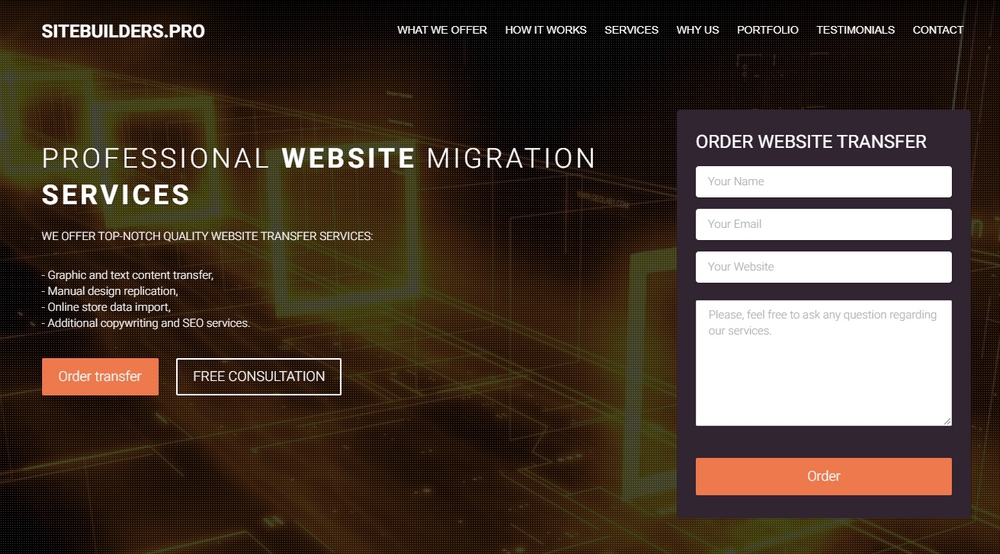 SiteBuilders.Pro lets you effectively move your websites from/to WordPress CMS with utmost safety, reliability, and attention to details. They are ready to face any challenges, adhering to all the requirements and preferences of each and every client. The platform charges affordable fees for the services offered and they also ensure manual migration of all the project elements. Complete design replication is provided here as well to make sure your project remains as it is.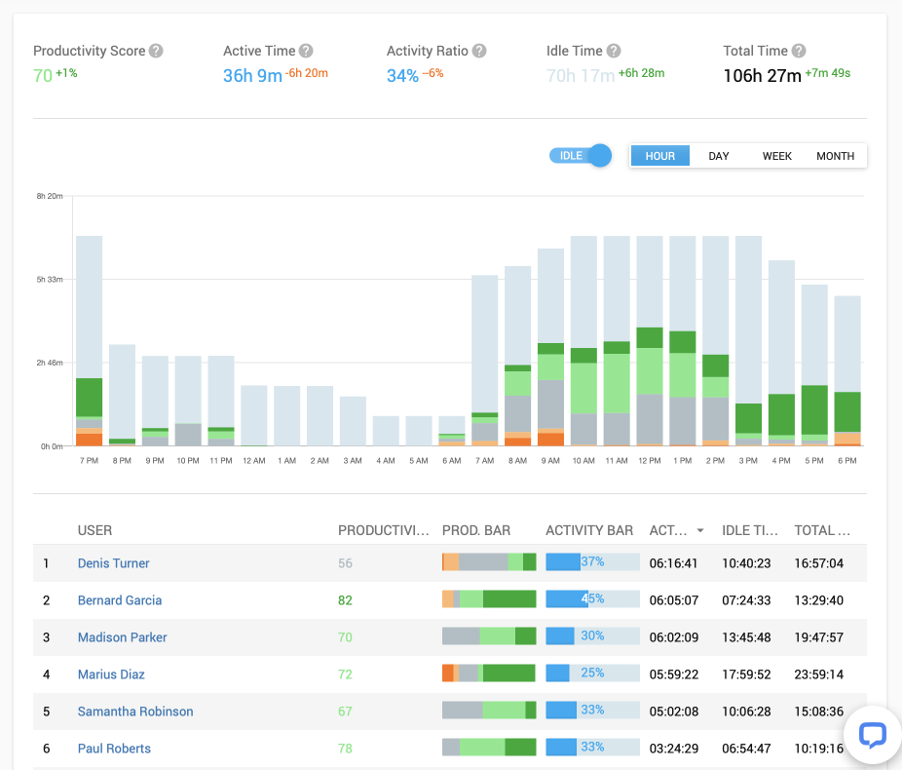 Controlio is a professional PC monitoring software that is non-invasive, yet it is super-efficient, heavily increasing the security and productivity in your company.
Find out how it works.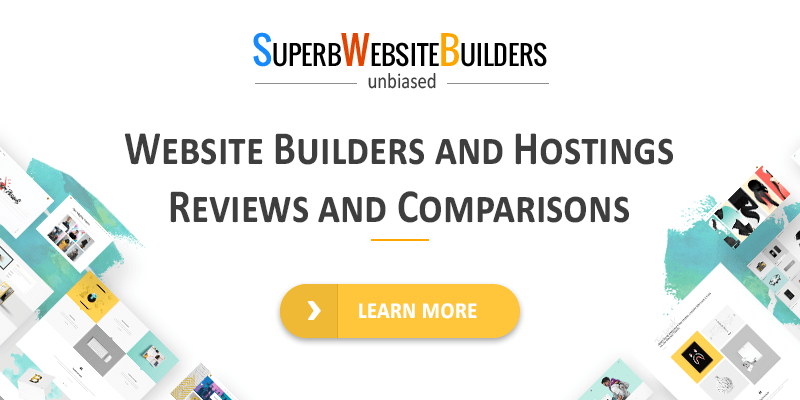 SuperbWebsiteBuilders.com is a trusted resource that involves dozens of website builder reviews and comparisons. They help you compare the features and parameters these systems have in common as well as their distinctive characteristics that make them stand out from the crowd. The blog also grants access to multiple reviews of hosting companies as well as articles that tackle various aspects of contemporary website development.
Opinion Stage will help you create awesome Facebook quizzes, for free, putting at your disposal great templates and a super simple to use editor.
Drive traffic to your website by launching your Facebook quizzes.
Abstract will help you with a powerful, reliable, and lightning-fast IP geolocation API.
Get your free API key right now.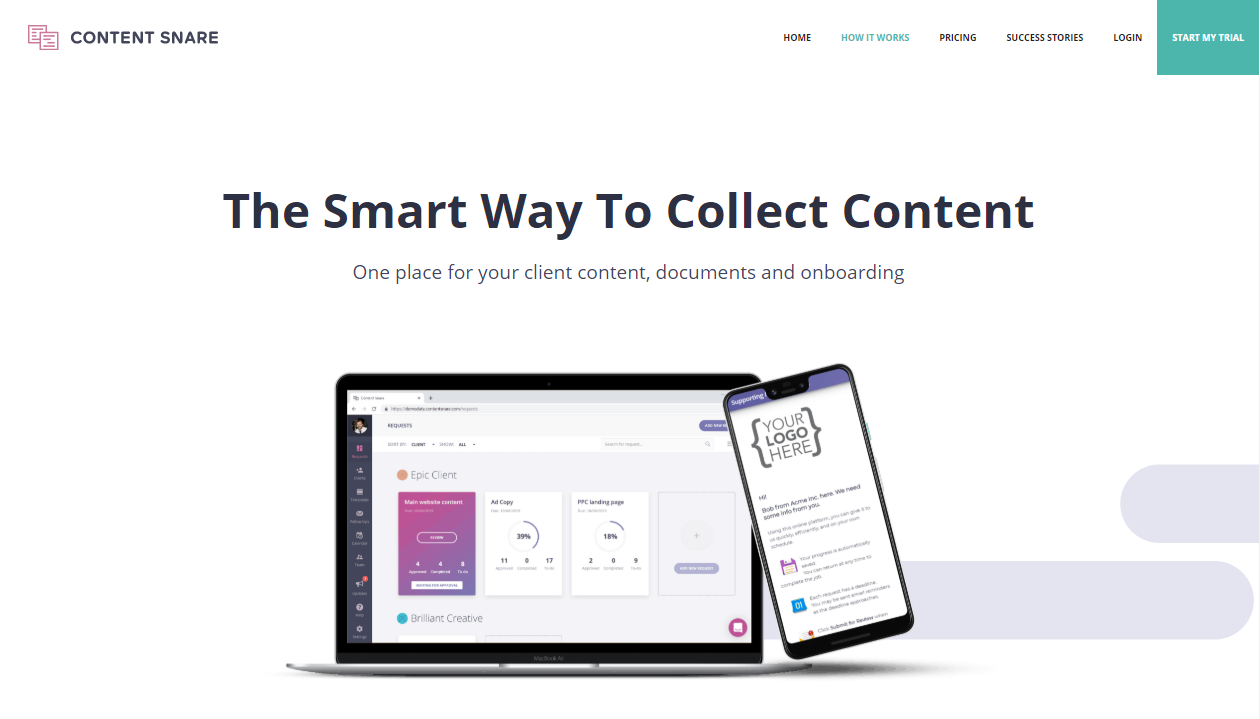 Content Snare is the smart way to collect content from your customers and partners, without losing time that you can use in millions of other ways.
The software will automate a consuming part of your business, gathering content. Configure it in just a few steps and 2-3 minutes, and Content Snare will do the hard work in your place.
Gather content like pros.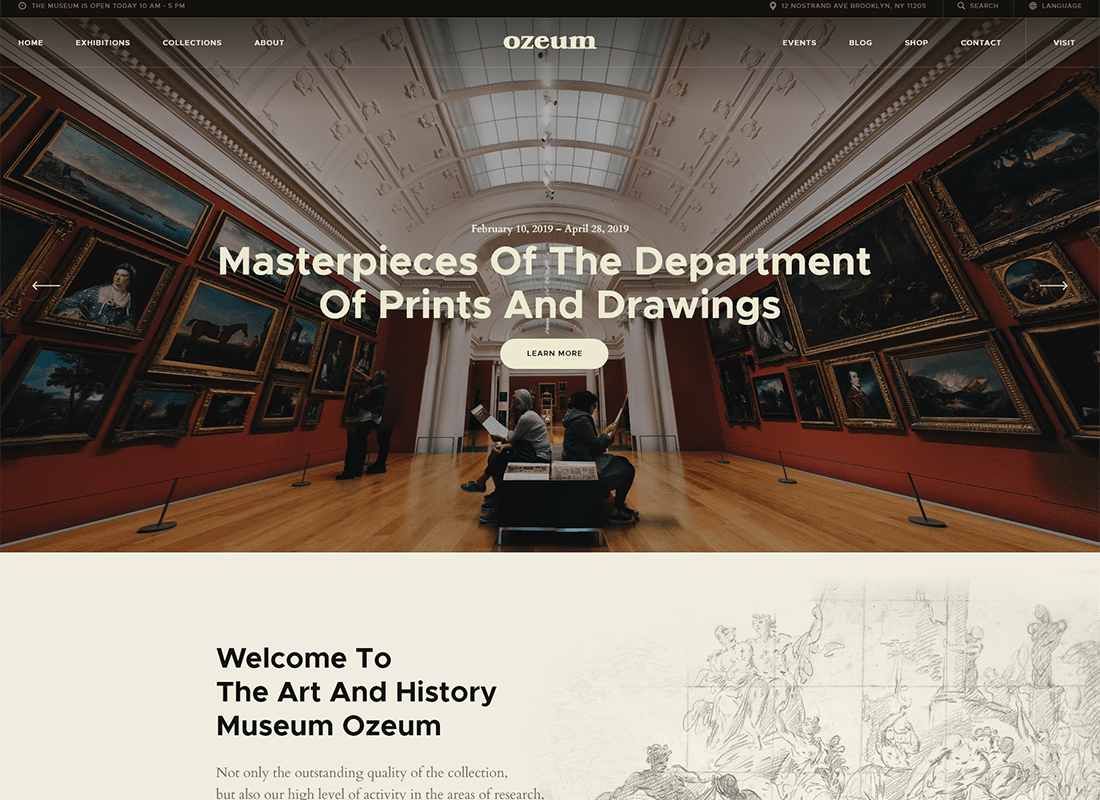 Ozeum is a powerful WordPress template designed specifically for the needs of museum and art center websites, art blogs, and online art stores. Its fully responsive layout can be completely overhauled within Elementor's drag & drop interface. With the awesome Events Calendar plugin, you can layout an informative calendar to keep your audience informed about all of your upcoming events and shows. Showcase your works of art within Essential Grid's galleries and make use of the professional WooCommerce store to sell them right from your website. Place the mobile-friendly Revolution Slider right on your homepage to instantly grab the attention of your visitors as soon as they enter your website.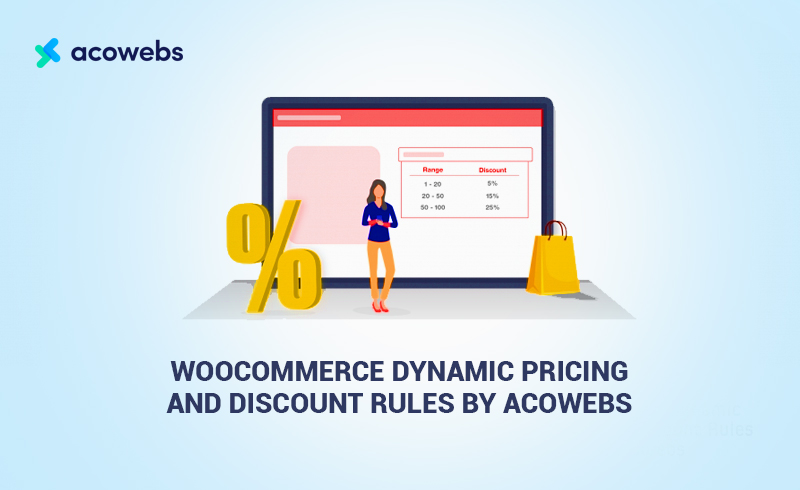 WooCommerce Dynamic Pricing plugin is used to add bulk discounts to your WooCommerce store based on various parameters that you can set in the back-end of it. The free version of WooCommerce Dynamic Pricing free plugin comes with a path-breaking UX based interface and its high-end features like adding discounts based on many rules. The pro version comes with the options to set even advanced rules like adding a discount timer with date and time, applying a discount for 'nth product, discount for the cheapest product in the lot, set weekend discounts, etc.
Conclusions
Even the best WordPress themes need a specialized team to fully customize it properly. Let the Goodie team help you with that.
The service is affordable and the results are impressive. Once you use Goodie for personalizing your WordPress theme, you will never ever do it by yourself again.