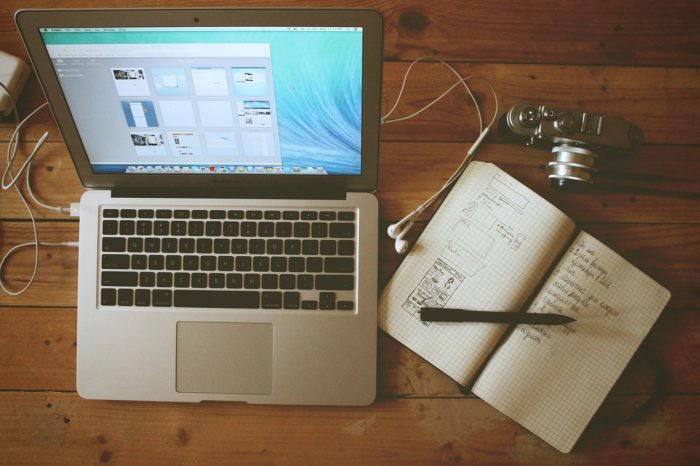 So, you decided to build your website using WordPress, huh?
You've made a great decision.
Not only is WordPress easy to learn and use, but its ever-growing library of plugins also give it a level of flexibility that blows other platforms out of the water. You can effortlessly build a forum, create contact forms, inject social media sharing buttons, incorporate an on-page booking system — you name it.
However, WordPress plugins are meaningless if they don't help you accomplish your online goals.
If the primary purpose of your WordPress website is to grow your brand like most people, you need plugins that help you create compelling landing pages that convert visitors into profitable leads.
Don't worry — I got you covered.
In this post, I've compiled a list of the top WordPress plugins for killer landing pages.
Feel free to dive right in.
1. WP Smush
Wait a minute, WP Smush is not a landing page plugin. What's it doing here?
If you think landing page design is all about maximizing visual fidelity, then you got it all wrong.
Always remember that website conversions rely more on the experience you can offer users than the appearance of your pages.
Your website's loading speed happens to be one of the most important factors that can make or break the user experience. According to statistics, a website that takes over three seconds to load loses 40 percent of its visitors.
That's nearly half of your potential customers gone before you get to present your value propositions.
With WP Smush, you can zero in on a major reason why WordPress websites slow down. It implements lossless image compression to make sure your visual assets don't hog all the bandwidth — making room for all the other essential conversion elements on your page, such as your opt-in forms, headers, and page copy.

Aside from the "Bulk Smush" tool that optimizes your entire image library in one go, WP Smush also comes with an "Automatic Smush" feature. As the name suggests, it works by automatically optimizing your images as soon as they're uploaded to your WordPress CMS.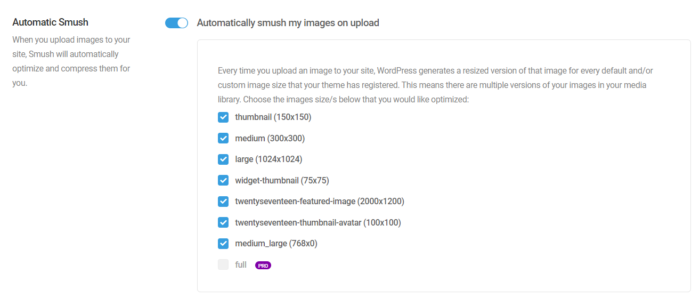 2. W3 Total Cache
Another way to boost your WordPress website's performance is to use W3 Total Cache.
Put simply, W3 Total Cache does everything else that WP SMush doesn't. It lets you take advantage of browser caching, minifies your code assets, and feeds data from Google PageSpeed Insights into your WordPress dashboard — all with only a few minutes of setup.

Just remember that, although W3 Total Cache natively supports a certain CDN service, it's still a lot more preferable to go with a third-party provider. Doing so will let you take advantage of extra CDN features such as DDoS mitigation, load balancing, and backdoor shell protection.
3. Strong Testimonials
After we ensure your website will run buttery smooth, it's time to focus on the visual aspects of your landing pages.
You should know by now that there's nothing more convincing to users than a positive customer review.
With Strong Testimonials, you not only encourage new customers to leave reviews right after a successful conversion. You also gain the ability to present those reviews in a clean, fast, and impactful manner.

Using Strong Testimonials, just like the vast majority of WordPress plugins out there, involves a very simple process. All you have to do is to configure a new "view" by choosing a layout and specifying the testimonials you want to highlight.
Once ready, your view can be embedded into any page on your WordPress website via shortcode.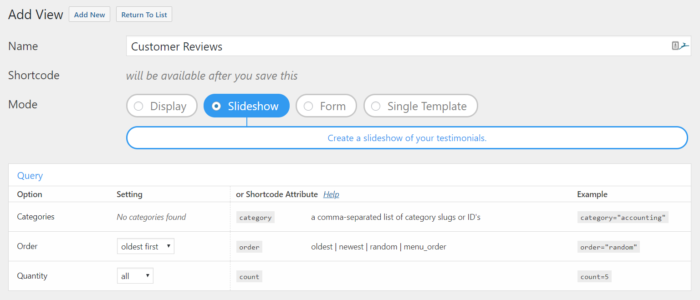 4. Ninja Forms
What good is a landing page if it doesn't have the functionality to help users take the next step?
Ninja Forms is one of the highest-rated form plugins that can be used for a wide range of user actions. It can help you design forms for PayPal payments, event registrations, file uploads, email subscriptions, and many more. Gravity Forms and Formidable Forms are great alternatives too.

The plugin also has a user-friendly approach when it comes to form design. During form creation, you start off by selecting your objective and adding the fields you need using the drag-and-drop editor.

Similar to Strong Testimonials, you can then integrate forms into any page via shortcode insertion.
5. Nelio AB Testing
If there's one thing you can count on when creating WordPress landing pages, it's the fact that you can't achieve maximum conversion rates on your very first build.
Sure, there are a handful of landing page design principles that can direct your strategy. But at the end of the day, you still need to give your pages a spin, measure the results, and make the necessary adjustments based on your findings.
A split testing plugin like Nelio AB Testing can exponentially cut the time it takes to gather enough data and make informed design decisions.

For those who don't know what split or A/B testing means, it's basically the practice of experimenting with two or more versions of your page at the same time. This means you can compare their performance side by side and be twice as fast in detecting the much-needed changes in your design.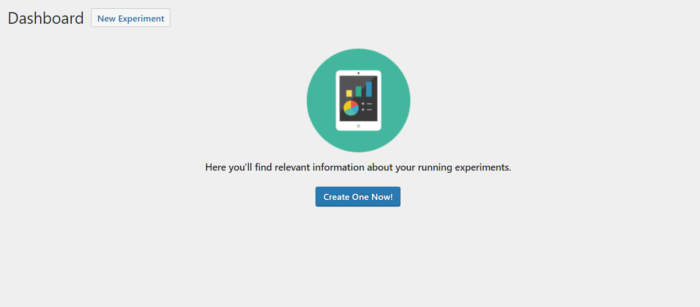 Perhaps the most noteworthy feature of Nelio AB Testing is the heatmap tool. Rather than staring at a long list of numbers, you can determine what aspects of your landing page must be replaced, adjusted, or removed through visual observation.
6. UpdraftPlus
Finally, landing page design is an endeavor that takes days if not weeks — especially if you take testing and ongoing optimizations into account.
At this point, the worst thing that can happen is to experience a crash due to plugin compatibility issues, cyber-attacks, or server-side problems that may affect your data.
As a failsafe, a plugin like UpdraftPlus will keep your bases covered so you can work on your landing pages with confidence.

UpdraftPlus's function should be quite self-explanatory. It allows you to back up your data and restore the state of your WordPress website in case you encounter site-breaking errors.
UpdraftPlus also allows you to upload your backups to cloud storage services, like Google Drive, Dropbox, and Amazon S3. This is useful in situations where you're locked out of WordPress and can't access the plugin. For alternatives, here is our list of top WordPress backup plugins.
Conclusion
There you have it — six plugins that will help you design landing pages geared for conversions.
You may notice that we haven't covered any landing page builders in this post. That's because most of the landing page plugins for WordPress are fundamentally similar in terms of features.
What you really need to pay attention to are the plugins that handle aspects outside your landing pages' appearance, including website performance, user experience, split testing, and so on.
If you have plugins you'd like to share with other readers, feel free to use the comments section below. Cheers!