Each day sees more people going online for the first time but are you seeing more visitors to your website? If not, then making your website multilingual can help your traffic numbers grow.
Your business website is the first port of call for visitors searching for more information about your products or services. If you are hoping to attract more foreign customers, it only makes sense to have a multilingual one.
The next question is how you actually do it? The answer is by using WPML, the world's most popular multilingual plugin.
To show you exactly why it's so popular, here are 7 reasons why WPML could be your key to unlocking a successful international business website.
1: WPML powers more than 600,000 websites around the globe today.
WPML makes it very easy to run and manage a multilingual website from a single WordPress installation.  Simply choose the languages for your website and start translating content.
WPML has been very successful for many clients and developers over the years and has received some great testimonials. Daniel Toader runs a photography business and decided to use WPML to attract Romanian customers: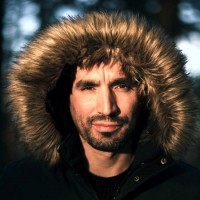 "WPML has been a huge benefit for reaching new potential customers. Prior to this, the website was a mix of English and Romanian, implemented in a very unprofessional way that was confusing both for people and search engines. Translating the content was easy and intuitive, I'm sorry I didn't do this 7 years ago!"
Daniel Toader
Owner
2: Lets you do SEO for each language separately, thus growing your visitor numbers
You can set SEO attributes for the homepage, internal pages and categories for each language. Translations appear in their unique URLs and you can even put different languages in completely different domains.
WPML follows Google Webmasters' specifications for multilingual sites to the letter, letting your sites rank high on local search results. Of course, WPML is fully compatible with the popular Yoast SEO plugin.
"WPML is the plugin I came across when making my blog bilingual. This product made sure my website would rank higher in the search results and besides that, the plugin just works better. I have installed the plugin a couple of days ago and my visitors via Google have already doubled!"
Celine Klooster
The Beautyboulevard
Celine Klooster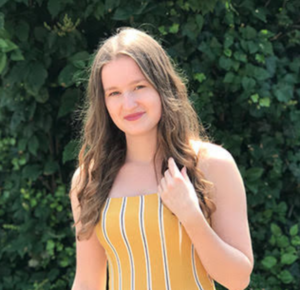 3: Powerful String Translations Management
The String Translation plugin allows you to translate interface strings directly from within WordPress without having to use .mo files, thus, allowing more than just translating static texts.
Anything that doesn't fall inside posts, pages or taxonomy goes into String Translation.  This includes the site's tagline, general texts in Admin screens, widget titles and many other texts.  This is a powerful tool that comes with WPML for your multilingual website.
4: Compatibility with themes and plugins
Simply put, every theme or plugin that uses the WordPress API is compatible with WPML.   WPML works with a number of theme and plugin developers to ensure smooth compatibility.
WPML works with Gravity Forms, MailChimp, WooCommerce BuddyPress, Advanced Custom fields and many more.
5:  Enables multilingual e-commerce
Running multilingual e-commerce sites with WPML and WooCommerce is a pleasure, not pain. Run one site, maintain products in one place and enjoy full translation and multiple currencies for your store.
With WPML, running a multilingual e-commerce site is the same as running it in one language.
6: WPML is kept fresh
WPML releases regular updates and improvements, keeping it up-to-date with new WordPress releases.  The WPML development team is proactive and works to ensure a smooth operation for your website and release updates ahead of WordPress's new versions.
The team at WPML works with other plugin and theme authors to ensure compatibility and responds immediately to security reports.
We care about the stability and performance of your sites and we develop WPML to meet your current and future needs.
7: Fantastic support
We offer expert assistance 6 days per week, 19 hours per day and in 9 languages.  WPML support starts from Asia-Pacific morning and ends in the US-Pacific evening.  WPML works Monday through Saturday, year-round. Sure, our staff take holidays, but the WPML team works shifts and makes sure that your support continues uninterrupted.
People who purchase WPML know that they have the peace of mind, that any question they have is answered and any problem they encounter can be resolved.
Ending
Now that you are aware of the benefits of the WPML plugin, the next step is to purchase WPML and start translating your website.