There is no better way to get started earning money from home than by being a Freelance Writer. It doesn't matter where you are or who you are; you can earn an income as a writer as long as you have a word processor and can connect to the Internet! One of the best things about being a Freelance writer is that you can pick and choose your assignments and who you write for. You can even dictate your schedule! This makes it the perfect opportunity for busy parents, those who want to earn extra money on the side, and those who need to replace their income.
It used to be that there weren't that many options for freelance writers, besides writing for magazines and newspapers. These days the world is bursting with information — and the market is ready for so much more! The Internet has opened up a whole new world for writers — especially in the last few years.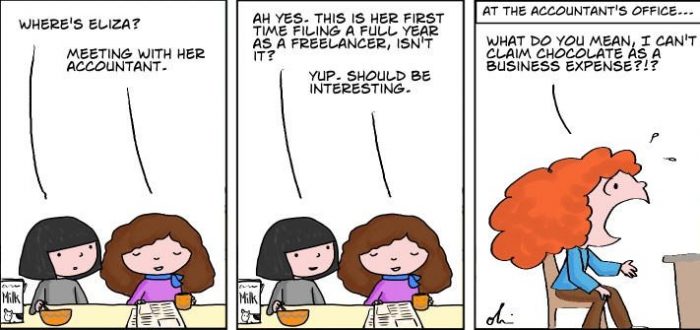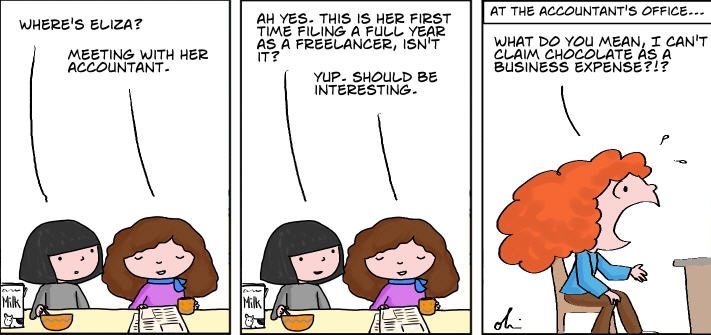 It's a shame, but very few people know about the opportunities there are to make a living as a web Freelance writer. Even those who consider the possibility think that there is too much competition.
There is something you'll need to do before you can get started, however. It's vital to gain confidence in your writing skills. Writing for the Internet is different than writing for the offline world. Browse some websites like About.com and EzineArticles.com to get a feel for how you should be writing.
In general, you'll want to write in a conversational tone. Use short paragraphs, and use separators like bullet points to make the content easier to digest on a computer screen.
If you are a good writer who takes the time to learn how to write for the web, there is no reason why you shouldn't be able to get started earning a significant income very quickly. There is competition, but you can set yourself apart! Keep on going even if you get a few rejections.
It doesn't matter where you currently are in your career as a writer; it's fundamental rule to take action as soon as possible. Don't give yourself time to stew things over and give up! Go for it so you can reach your goals of earning an income from home.
In all these sites, be sure to check the current terms of the sites, of course, because they change from time to time.
I hope this list gave you plenty of opportunities, use your ideas and make a profit from your writing. Good luck!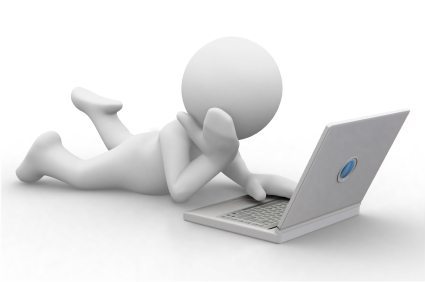 1. Constant Content
Constant Content works a little differently than many other sites out there. It is set up sort of like a gallery for articles. You can write nearly anything you want to write – the pen is your paintbrush! People who buy content can browse your articles and choose to buy whatever they are looking for.
2. Associated Content
Signing up for Associated Content is a relatively easy process. All you need to do is enter your address and PayPal information. Then, you can go ahead and submit articles on nearly any topic they cover in their directory.
3. Bukisa
It is very easy to get started with Bukisa. Simply sign up for a free account. They accept a wide range of articles as well. You can submit articles, recipes, video, photos, and more!
4. Livestrong
Writing for Livestrong.com is done through Demand Studios, though you can apply separately. One of the best perks is that your byline will appear with each article you submit. This can dramatically increase your exposure and stand as an expert!
5. BreakStudios
Break Studios offers writing opportunities for many men's websites. Some of these include MadeMan, Chickipedia,
Break.com, and others. This is a great opportunity if you are comfortable writing on topics that are of interest to men.
6. Textbroker
Textbroker is a site many writers use to earn extra income. It is a lot easier to get started with Textbroker than with certain other sites because their requirements are a lot more relaxed. You will basically be given assignments from clients that you need to follow. If you follow the assignments to the letter and deliver high quality writing, then you will be rated according to a star scale from 2-5.
7. Helium
There are a few different ways to make money with Helium. The first is to write and submit articles. They will then share revenue from what is earned from your content. They have recently decided to start Paying upfront for the first 5 articles written to a title in an eligible channel. This rate is paid according to how many stars you have earned as Helium writer.
8. Suite 101
Suite 101 is definitely a great place for professional writers. Now, it's important to know that there are different positions within Suite 101. You can be a feature writer for a particular topic. They expect you to write and publish at least one article per week on your topic. Contributing authors are expected to publish ten articles every three months, and they can be on a variety of topics.
9. Seed
Seed is an interesting, newer marketplace for writers. You can offer written content, films, or photographs. This is a spot for professional writers, as the content will end up on places like Moviefone, Spinner, and other AOL network sites.
10. Demand Studios
Out of all the sites that Pay writers, Demand Studios is probably the most highly sought after on this list. That's because they maintain high quality, Pay reasonably (keep in mind that you can still earn more with private clients), and have work ready for you whenever you want it.
11. The Content Authority
The Content Authority is a nice spot for those who want to write from home. You'll need to apply and write a 150-word essay on a topic they will assign you. Note that they tend to accept their writers in batches, so don't get worried if you don't hear anything right away.
12. WiseGeek
The chances are very good that you've come across some WiseGeek content in some Google searches you've done. They have a very wide reach. You can now write for them!
13. BrightHub
BrightHub is another revenue sharing site, based on page views. That means that the more content you submit, the more passively you will earn over time. Of course, getting to that point can take a while.
14. CrowdSpring
You might have heard of "crowdsourcing" for things like graphic design, but Crowdspring now offers it for writing! You can submit your work according to requests. The buyer can choose your work — or not. That's right, you'll be competing for work.
15. Wikinut
Some people might be interested in Wikinut, but other writers caution you to not waste your time. The reason for this is
because Wikinut grabs the rights to your articles. They can also sublicense your content without offering rev share when it happens.
16. Examiner
Examiner sites are pretty impressive. This is a great spot for a writer who is trying to gain more exposure. It's even a very good idea to put links to your articles on a resume since it features you as a professional writer!
17. Daily Article
Daily Article is a site that allows you to write about whatever your heart desires. You can even set your own price! This site is similar in structure to Constant Content, but it doesn't appear to be quite as popular or have as many options. Still, it is fairly promising for some writers.
18. Mahalo
Mahalo has a very interesting and unique business model. It seems pretty fun to do on the side! It is basically a questions and answers site. You can earn money just by writing the answers to certain questions! You'll earn a "tip" if you give the best answer, as voted by the asker or the community.
19. About
About.com writing jobs (as a "Guide") are very coveted. They are hard to get! Basically, you will be a guide for a certain available topic. It could be about anything from weight loss, to parenting, to food. They only have certain topics available at certain times. If you see an open topic you're interested in, you'll need to submit an application.
20. Human Rewriter
Human Rewriter is a bit different from other sites. Instead of researching and writing your own original articles, you will rewrite articles that clients submit. The content will be given to you line by line and you will rewrite it.
21. LoveToKnow
LoveToKnow is a good site for those who are experts on one of their topics (such as money and finance, health and wellness, technology, cocktails, games and hobbies, and so on), or channels. Thee are writers and there are site editors.
22. Content Divas
Content Divas hires great writers to fulfill their client requests. You'll need to be familiar with Latent Semantic Indexing and other SEO techniques (not just keyword density) to write or them. They expect you to churn out quite a bit of content, at 1,000 words per week day, per project.