Whether you're starting a company from scratch, or you simply need help getting your voice heard online, having the right tools on hand is essential. And these tools must cover the gamut of what you need to run your agency effectively. That includes solutions for web design and development, project management, social media management, marketing, and more.
But where do you start? That can be the tricky part. There are so many options available. How can you be sure you're picking the right one for your agency? That's why we've put together this list. Each tool featured here makes creating and managing agencies easier. Period.
Now, that's enough chit-chat. Let's dive straight into the list.
1. Duda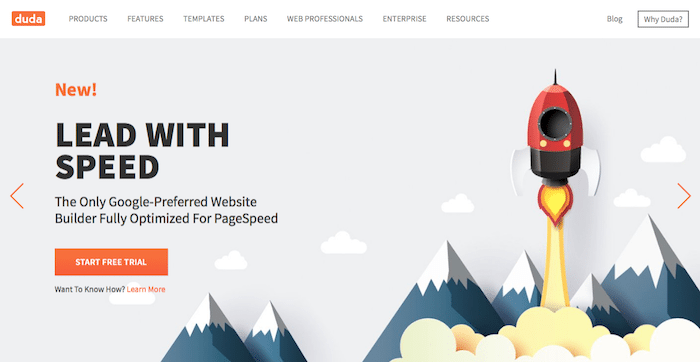 Perhaps the most modern and intuitive option on this list is Duda. A platform made to help build and scale your agency, this suite of tools comes with everything a creative organization needs to run a website building and content management strategy for multiple clients around the world.
The Duda development platform includes some especially helpful features for client management. For instance, for agencies that want to demonstrate their value to their customers with metrics and statistics, there's a white-labelable automated analytics service that allows you to dispatch weekly reports. This way, your clients can receive regular reminders of the value you're providing them in terms of site performance, and it's all branded with your agency's logo, look and feel.
When it comes to actually building websites, Duda is one of the most efficient options on the market – ideal for building sites at scale. With the intuitive website building interface, as well as full control of CSS and modular libraries of design blocks, design teams can customize every aspect of client sites, down to the finest detail.
2. Podio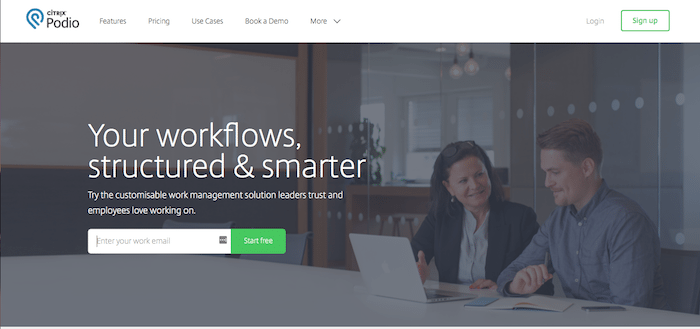 If you're looking for a way to make your team's day go a lot more smoothly, then Podio could be the perfect solution. Embraced by organizations like Volvo and the NFL, Podio helps to get teams working together more efficiently with conversations and content all connected through the same tool. The system is designed to clarify and enhance the workflow so that your people can do their best work.
One of the great things about Podio is that you have complete control over how much power someone has on your system. For instance, you can set someone up as a workplace admin, light moderator, or a regular member with a couple of clicks.
Another thing worth noting is that Podio has a 99.99% uptime and its intuitive interface makes deployment easier than ever. It works as part of the Citrix brand, so you know you're getting an effective tool, that follows the latest in security standards too.
3. Teamwork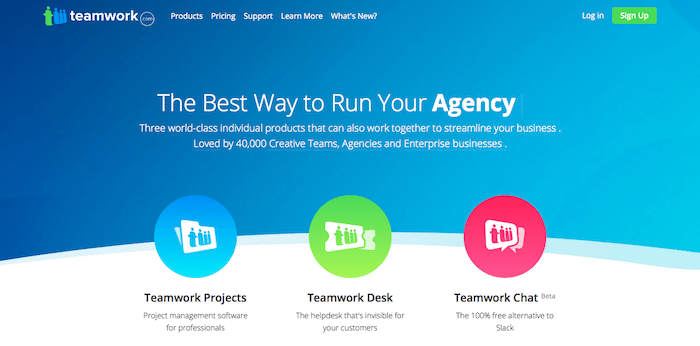 Teamwork is essentially a suite of high-class collaboration tools designed to make it easier for businesses to run their teams with efficiency and speed. There are around 40,000 agencies and teams using the system today, and it comes with plenty of great features to get you started in an instant. For instance, the "Projects" part of teamwork is responsible for project management services, while Teamwork Chat helps everyone in your organization to talk in a real-time environment.
No matter what your team is responsible for, Teamwork makes it easier to organize and support them, by allowing administrators to assign tasks, track progress, and communicate on a single pane of glass. Teamwork also ensures that today's admins can monitor large teams and projects regardless of where your employees might be. As the world becomes more focused on remote working, this could be the best way for many groups to step into the future.
Teamwork is designed to make running a company simple and fun. Plus, it comes with a variety of pricing packages to suit almost any need.
4. Ceros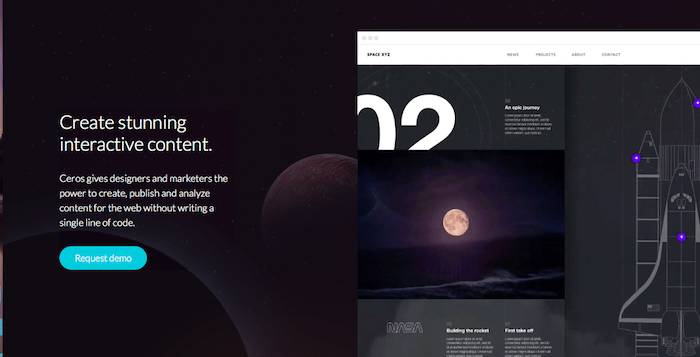 Content is king on the web today, and that's exactly what Ceros helps you to manage. Ceros is a tool for interactive content creation. That means you can design video, web pages, and other important elements to share your knowledge and insights with your customers, all without having to be an expert in coding. Not only does Ceros have its own creative studio to help you bring project ideas to life, but there's also an opportunity to publish the content you create anywhere with a simple embed code.
Where Ceros really shines in its usability. The system allows you to track the performance of your content, so you can develop deeper insight into your audience and what they prefer to see online. Additionally, it also works perfectly alongside some of the most popular software on the market. Ceros can integrate with everything from Google Maps, Shopify, Twitter, YouTube, WordPress, and many others.
If you need a little inspiration to get you started, Ceros can help with that too. There are countless templates to browse through, so you never have to worry about a creative block.
5. Calendly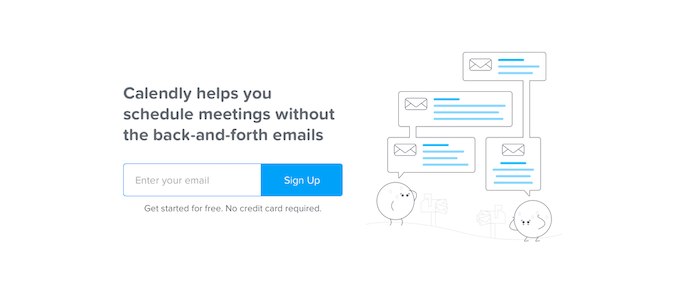 It's hard to run an effective team when no one is properly organized. Many companies still relying on email as their primary mode of communication find that their lines end up getting crossed, and teams struggle to offer their highest level of efficiency. Fortunately, Calendly helps to keep everyone on the same page, by allowing you to schedule meetings quickly and effectively, at a time that fits everyone's schedule.
In a world where the workforce is becoming increasingly dispersed, it's important to have a strategy to keep everyone together. Calendly allows you to create simple rules for availability, then share links to meetings via a website or email. Then, all the other people in your team need to do is pick a time for an upcoming event, and the details are added to everyone's calendar at once. The system is time zone intelligent, so it can work with global teams, and it's flexible too, with plenty of features for the type of meeting that works best for you.
Calendly even works with a selection of apps like Zapier, GoToMeeting, and Salesforce, so you can integrate it with your current infrastructure, and allow the system to grow easily with the rest of your team.
6. Google Analytics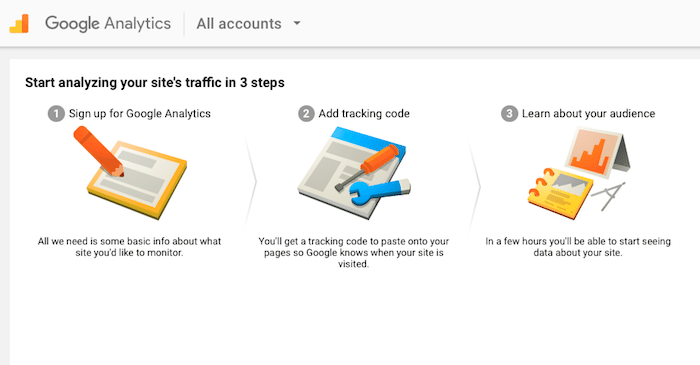 If you've been online for more than five minutes, then you've probably already heard of Google Analytics. This is one of the essential go-to applications for businesses today, designed to help you understand the impact of your web presence when you're building a company or image online. Google Analytics is free to use, and it integrates with the AdWords system to help you review your pay-per-click and keyword campaigns.
Also Read: Integrate Google Analytics Dashboard into WordPress Powered Website
With analytics, you can track everything from landing page performance to conversions on a single easy-to-use dashboard. This makes it easier to keep an eye on your goals as they progress, and you'll be able to check out things like lead generation, too. While it might take a few moments to get used to reading all the graphs and information on Analytics, it's probably the best tool out there when you want to figure out exactly what's going on in your campaign.
Google Analytics, like Google itself, is constantly updated, so you're always getting the latest information about what's going on with your marketing strategies. The more you learn, the more you can optimize and improve future campaigns.
7. Moz Pro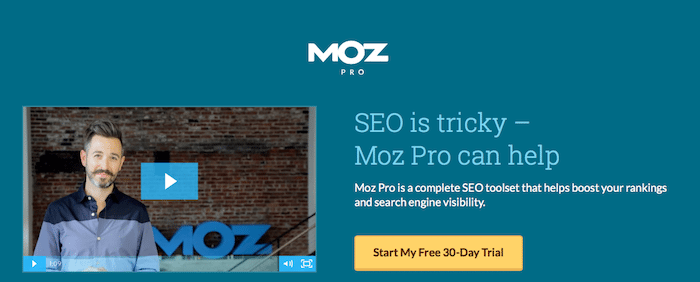 Finally, if you're looking for something to boost your search engine rankings, then Moz Pro can help. Where you appear on the search engines in today's fast-paced marketplace can be essential. After all, when people want to find out about your business, the first thing they do is go to Google and type in a search. If you want to make sure that your website doesn't get lost in the abyss of millions of search results, then you need a strategy.
Moz Pro is a complete toolset of SEO solutions designed to boost your visibility online. It helps you figure out what's going on with your website, track signs of problems, and provides the information you need to transform your online strategy. Because it's powered by Moz's high-level SEO metrics, it gives you all the data you need to create the best possible website and earn the attention of your target audience.
Also Read: Top SEO Companies in The World
Not only does Moz make it easier to run a successful online presence, but it can also save you time by doing tasks like data analysis for you. This means that you get the results without the hours of hard work.
Choosing the Right Tools for Your Agency
Ultimately, regardless of which option you choose, agency tools can be an effective way to set up your own professional website, establish your social media presence, and manage clients.
With the right strategy, creating and managing your own online presence couldn't be easier. You can set up your site, your workflow, or your social campaigns quickly without all the back and forth required when you aren't using an integrated management solution. And now, with this tool list in hand, you have what you need to take your agency to the next level.