Most successful businesses create landing pages that are designed specifically for conversion and making a good first impression on customers.
Landing pages are a significant aspect of your website, and if you create your pages correctly, you can increase conversions by up to 300%. However, there are many different types of landing pages and all of them need to be used differently if you want to see good results.
Indeed, as landing pages are only becoming more and more important, this can also make them a bit confusing. They are the pages where your visitors 'land' after clicking on an online ad you created.
Pay-per-click advertisements are an effective channel for attracting customers, especially for new businesses that still haven't had a chance to build brand authority.
And if you want to learn more about landing pages, below are listed four types of landing pages that can help you convert website visitors into customers and explanations of how to use them for that purpose.
1. Opt-in Bribe Landing Page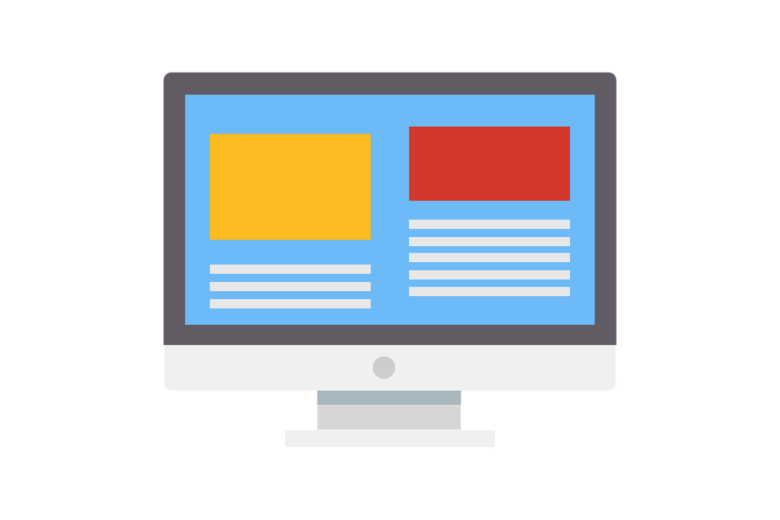 This is the most common type of landing page that websites use and it consists of a copy, the product image, and an opt-in form visitors have to fill out.
The headline. When visitors land on this page, they are met with an eye-catching headline that grabs their attention and shows off your product's value. Make sure to write benefit-focused headlines that convey emotion.
The preview image. The preview image you use will allow your customers to visualize the product you're offering. It doesn't have to be a product image, you can also use a quote from an authority figure, a testimonial from a satisfied customer, or a dynamic product video.
The body copy. Amplify all of the benefits of your product, but don't repeat the benefits website visitors already read about on previous pages.
The opt-in form. These forms are typically short and consist of only 2-3 fields that are easy to fill out. Make it as easy as possible for people to opt-in.
You can experiment when optimizing this type of landing page, but keep in mind that these elements are essential:
Proof of your digital footprints such as badges and logos
Two-step download button which replaces the opt-in form with a button that takes visitors to the form after clicking it
An "About Us" section that helps build trust and humanize your company
2. Video Landing Page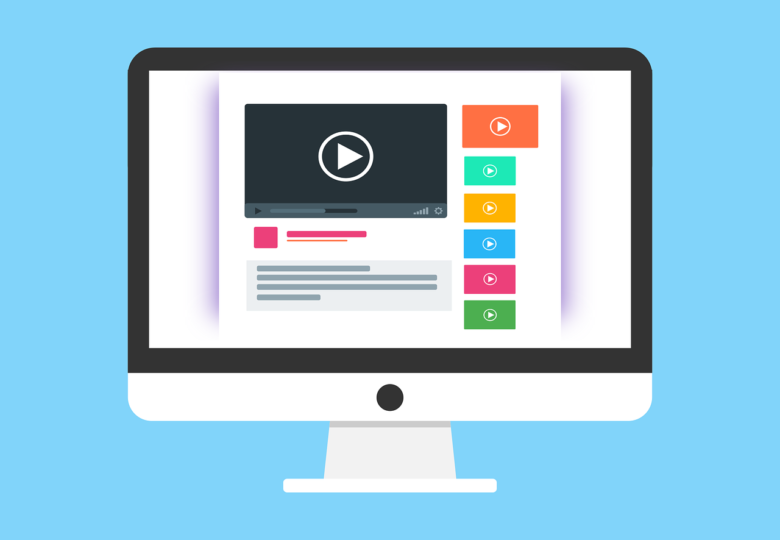 As the name would suggest, this type of landing page consists of a video and a blank background so the viewer's attention is focused solely on the video. These videos usually don't have play and pause buttons and some don't even have volume control.
After the website visitor has watched the entire video, they will be directed to the sales or download page. This type of landing page is great for the following reasons:
No distractions. While all landing pages are designed to have minimal distractions, video landing pages don't have any.
More engaging type of content. Plain text and images aren't as engaging as videos.
Higher conversion. By using videos on landing pages you can improve conversions by 86%.
To make the most out of video landing pages, you can use a white screen video. It's also good to test out certain elements such as how long the video should last and what type of post-video content audiences engage with the most.
3. Product Landing Page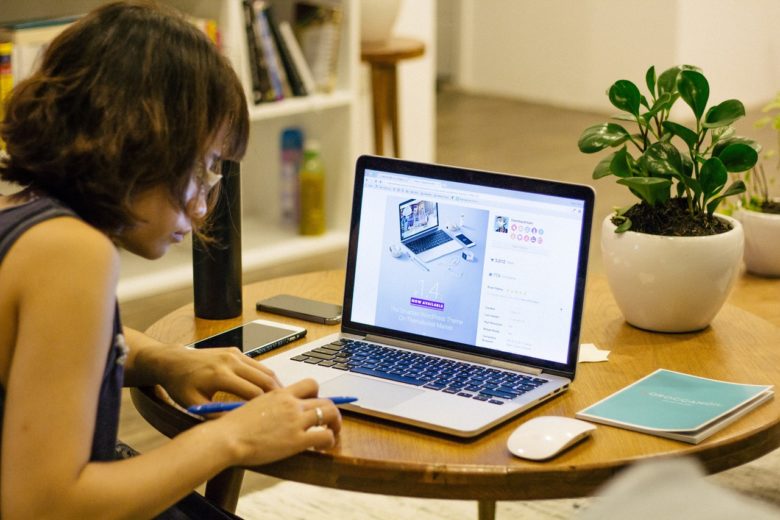 This is another commonly used type of landing page, so much that some even consider it to be a cliché. While certain people may argue that it's an overused type of landing page, there is a good reason for that – it is very efficient and leads to conversions.
There are three main reasons why a product landing page works well:
It lists all product features. Website visitors have the chance to explore the product completely and see what kind of features it offers. Not only that, but they can also find out how it works and what problem it solves.
It's very visual. A product landing page has more visuals than any other type of landing page, and it is great at showing off the design of your product.
It uses conversion-friendly content. You can include user reviews and testimonials on this type of landing page, which are great social proof. That way, you will remove doubts from the customer's mind.
One great thing about product landing pages is that they are very flexible and you can design them to your liking. However, there are certain features and elements that you need to include:
Hero image with a strong headline that goes with it
Full list of product features and their benefits
Having social proof in the form of reviews and testimonials
Section that lists product prices and explains how to make a purchase
"About us" section
When designing your product landing page, you need to think about your customers and what they would want to see. Different types of products require different landing pages. For instance, a store that specializes in gadgets would put an emphasis on the products' features more than anything else.
4. Long Sales Page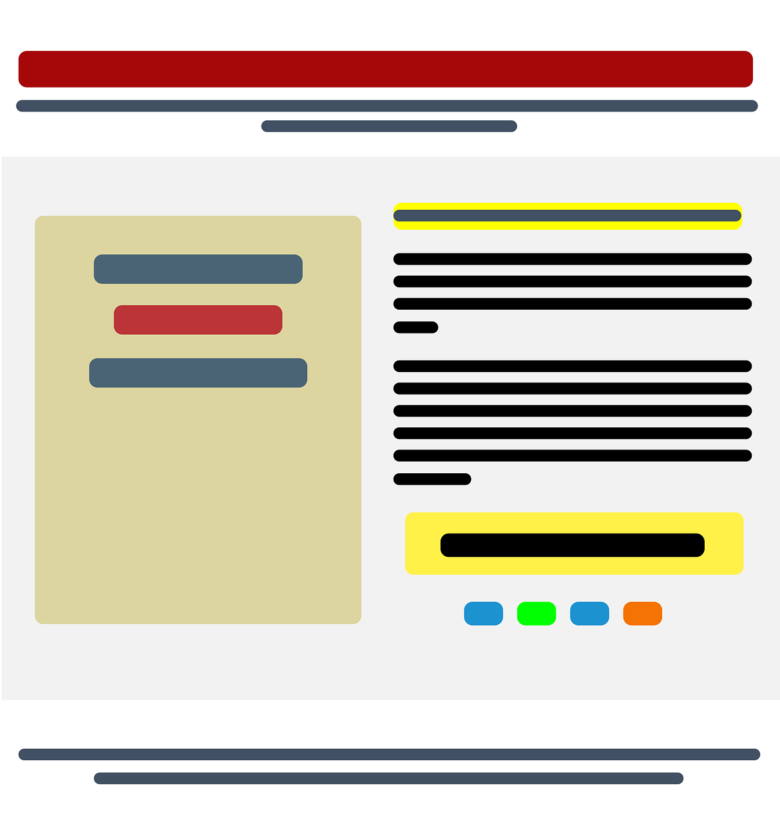 This type of landing page has existed for almost as long as online marketing. It focuses on a written sales pitch that can be as long as 10,000 words or even longer. While it seems strange that this tactic can convert website visitors, it can actually be very successful if done right.
The long sales page is best used for customers who are in the last stage of their buyer's journey. If they're well-written, sales pages can capture and hold the reader's attention for as long as necessary.
Typically, long sales pages consist of three different elements:
Headline. As the first thing your readers will notice is the headline, you need to write something that is catchy and emotive.
Body copy. Here, the copy's main purpose is to tell a story. You can't just write out a list of the product's features and benefits and expect it to be enticing. A great performing sales page gets into the readers' minds and constantly emphasizes the product's value.
The CTA button. The best practice is to include a call-to-action button at the top of the page, in the middle, and then several times at the bottom. Additionally, you should include visual proof of credibility so your website visitors know you are a trustworthy business.
One problem that can arise with long sales pages is that they are sometimes abused by scammers so people have become suspicious of them. Luckily, there is a way you can fix that problem and that's with good design.
Instead of using a single-column page, you can create a page that resembles a product landing page but focus on storytelling. Don't forget to break apart your text with visuals such as product images and videos to give your readers a break from the written content.
Final Thoughts
The landing page you decide to use depends on what you want to accomplish from it. Still, with any of these landing pages, you can be sure that conversion is almost guaranteed if you are creative enough.
Choose what kind of landing page you like best and think will work well with your end-goal. Include all of the important elements, follow some conversion optimization tips, and you're good to go.