The great thing about blogging and WordPress is the community that you can become a member of. Contributing to the niche you are blogging about will eventually get you noticed by other bloggers.
One of the best ways to stay up to date in your particular niche is to subscribe to similar blogs. This will also help you to get ideas for your future posts. I subscribed to several great WordPress blogs and one recently caught my eye, WP Beaver Builder blog.
There are many benefits of using WordPress, and I'll cover a significant list of Blogs where you can find the best WordPress Tutorials, tips, and guides. Some will only be beneficial to plugin and theme developers, while others exist purely as workflow enhancers for content producers.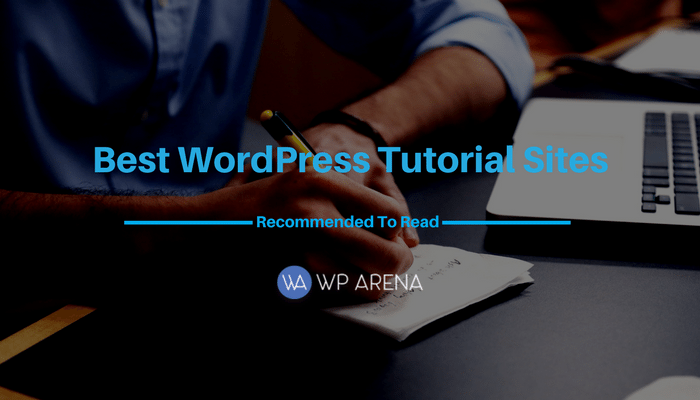 These blogs can help you to secure your WordPress installation from hackers, optimize your blog for SEO, to find the best WordPress themes or even tutorials on creating your custom WordPress themes. As always, I have tried to collect the best resources, but there are too many high-quality WordPress Tutorial sites that exist today! If you know any other best blog related to WordPress, mention it in the comments section below, and I will add it while updating the post.
Top WordPress Tutorial Sites

Matthew Mullenweg is one of the most inspiring personalities of WordPress and the World Wide Web. He was born and raised in Houston, Texas and extensively blogs about coding, prose, and music. Matthew Mullenweg is the founding developer of WordPress.
---

The WordPress Tavern is a website focused on BuddyPress, bbPress, WordPress.com, and all Automattic projects. There you will find a very nice active message board where members discuss the latest news and developments in the WordPress Community. WPTavern.com is also the home of the WordPress Weekly Podcast hosted by Jeff Chandler.
---

WordPress.com Blog is the official WordPress Blog. The site focuses on two aspects of WordPress: the software and the people who are helping and working with WordPress. You can find interviews, plugin reviews, theme reviews, tutorials, and code hacks and a lot more. In fact, everything related to WordPress discussed here.
---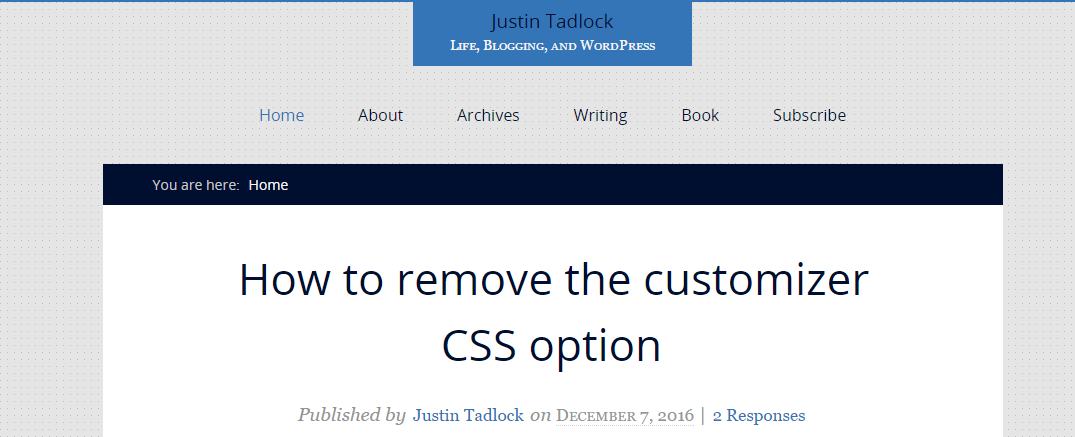 Justin Tadlock provides tips and tricks, news, and how to improve WordPress design and its functionality. Well written and more in-depth tutorials diving into the Core of WordPress and its functionality.
---
5. LaunchParty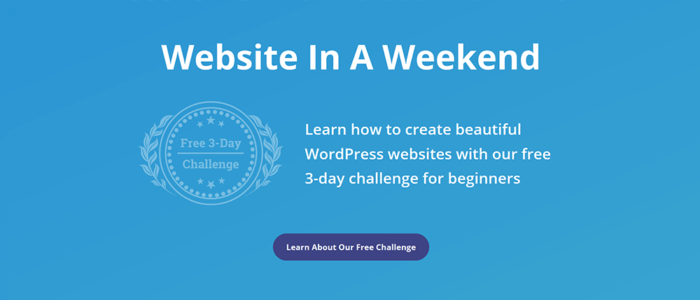 LaunchParty's free course teaches beginners how to make WordPress sites using Elementor (the most popular WP page builder right now). The course is organized into a 3-day challenge called "Website In A Weekend". It covers everything from purchasing your domain name to designing your WordPress pages and blog posts using their free templates. Great for non-coders and non-designers who haven't created a website before.
---

WordPress Planet is a blog about WordPress articles. This site is an active place for community members. You can see the same news feed on the Dashboard of every default installation of WordPress.
Of course, the first place is the official documentation of WordPress. If you are a new WordPress developer, here would be the right place for you to visit habitually. WordPress Codex contains information about every function of all versions of WordPress. You can also look for usage of any function if you don't know.
---
WordPress TV is another official source of WP news. From which you can update the latest change of WordPress and its community, the WP development trend and problems in solve. This is also a place to show the WordCamp presentation all over the world so that you can learn lessons from other WordPress developers. You are highly recommended to watch this not to step behind the social movement.
---
The name of this site indicates everything. Wpbeginner.com has almost everything to start with WordPress. It brings along with a lot of high-quality tips, tricks, hacks for WP newbies to follow and improve WordPress sites. Now, let subscribe to this website to receive news.
---
10. Tuts+ – Learn WordPress
Tuts+  provides tutorials and courses not just in WordPress but in many other fields. Besides premium courses that require a premium membership to access, there are also a lot of free article tutorials for beginners and web developers to learn. I would suggest you visit and read articles on Tuts+ frequently to earn yourself more techniques.
---
Smashing Magazine is another recommendation to read good quality articles for Web designers and developers. WordPress is a certain part when talking about The Web. In Smashing Magazine, WordPress's extended category comes with intermediate-level articles for readers with an emphasis on practical, hands-on discussions related to WordPress. Therefore, if you are looking for articles to improve the WordPress coding level, you can subscribe to this site to get the latest posts from them.
---
The best way of learning anything is to learn from experts. In this sense, I would like to introduce Mark blog. As he said and like many other developers "WordPress puts food on my table" – it is true. There are many useful tutorials for beginners and developers of WordPress to read and follow.
---
The active community is an essential factor to make WordPress be the most powerful CMS on the internet currently. It means you can receive help and support for any problem occurred. WordPress StackExchange is also a very good place to learn WordPress. Almost all common errors or trouble related to WP are answered. If Google can't bring you to StackOverflow, you can go there yourself and search for your questions. Or even if the problem is new, then ask a new question. You will learn something.
---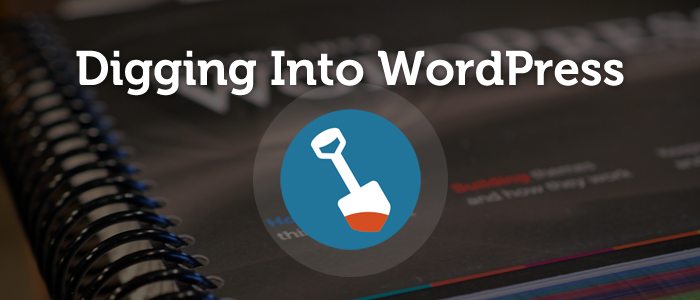 DigWP is a blog and home for the book, Digging Into WordPress, written by web-development veterans, Chris Coyier and Jeff Starr. At DigWP.com, you will find tons of awesome free WordPress resources, themes, and techniques to improve your WordPress-powered site. Check it out for in-depth articles, high-quality tutorials, plus all sorts of tricks, tips, and other awesome stuff that's freely available to the WordPress community.
---

Kinsta is a premium managed WordPress hosting provider and you can expect nothing less from their blog than quality articles. Their comprehensive, insightful guides on WordPress-related issues are written by experts for all users (from beginners to advanced). They also have an interview series called Kinsta Kingpin in which they chat with some of the top names in the WordPress community.
---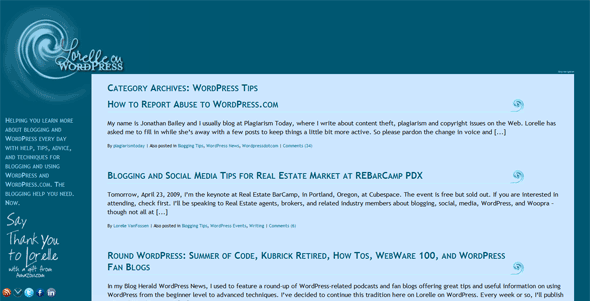 ---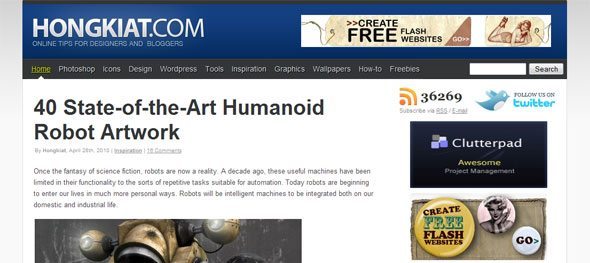 ---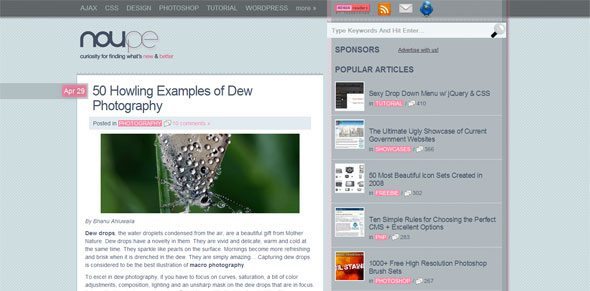 ---
19. Wpengineer.com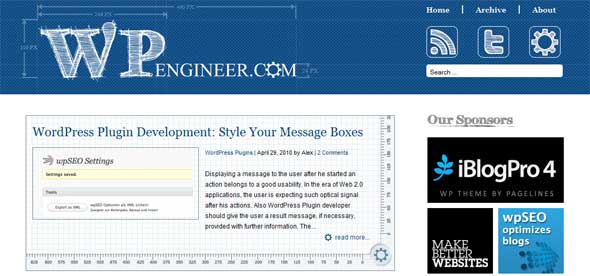 ---
And the last but not least, WordPress Arena also provides tutorials for a specific topic on using WordPress, WP development, plugin & theme collection, review of WordPress items. Hopefully, those articles would be helpful for you.
---
Wrap up
There are a lot of sources for WordPress newbies & developers to learn or find a solution to WordPress development tasks. The above addresses are trusted sources for you to improve your knowledge and technique.
These are some of the WordPress Tutorial sites that WPArena is following regularly. If you think we had missed some important site, Please let us know in the comments section below and we will add it while updating.