Microblogging is a form of blogging. A microblog differs from a traditional blog in that its content is typically much smaller, in both actual size and aggregate file size.
WordPress can also be used as a microblogging platform. Generally in Microblogging 140 characters used for posting content to the web, although there is no strict rule on this. Twitter is a real-time information network powered by people all around the world that lets you share and discover what's happening now.
Twitter made microblogging popular and a number of other similar platforms, such as Identi.ca and Yammer, have emerged as alternatives. If you would like to setup your own Twitter-like blog, then there are few excellent plugins & themes for that. You can also build themes with Twitter Bootstrap Frameworks.
WordPress Themes & Plugins for Twitter-style Blog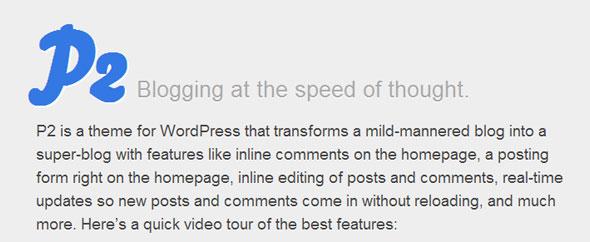 P2 is a theme that enables user posts to be entered directly from the front page of the site. It does require WordPress user registration so you can choose to register users manually. The beauty of the P2 theme is that it doesn't create any new functionality. Every feature is an integrated part of WordPress. The P2 theme bears a resemblance to other microblogging services like Twitter and provides posting, tagging, and other post-writing functionality in the front page.
---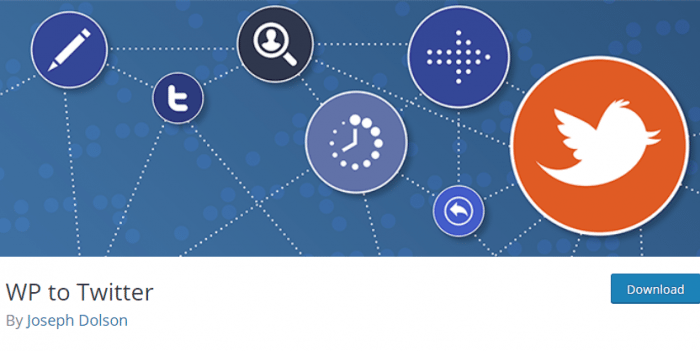 The plugin lets users post their tweets directly to Twitter while displaying the recent Tweets on the blogs. Widgets for recent Tweets can upgrade the outlook of the blogs by creating an engaging blog. The plugin uses built in Tweet styled templates to update, edit and display posts. These Tweet icons can also be displayed on the author's blogs and personal profiles.
---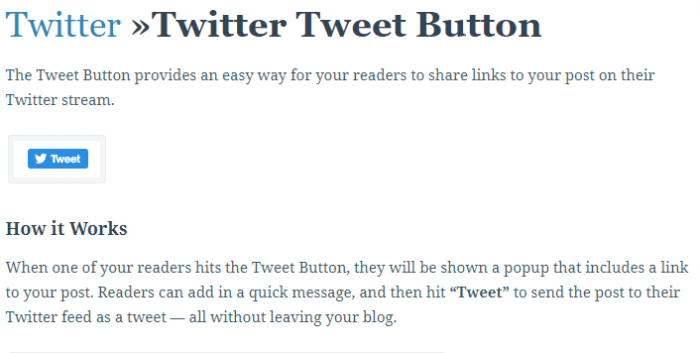 Twitter Tweet Button is an incredible tool that replicates Twitter buttons all over the design of your blog. The Twitter button icons are displayed near towards the end of each blog post to make it easier for users to share or tweet about them. You can customize the placement and position of the button according to preference.
---
Conclusion
Social media channels, especially Facebook and Twitter are considered the most popular and familiar platforms for attracting audience. Therefore, these two names hold immense importance for a blog that is trying to increase traffic. Although, there is no direct connection, but the two channels can instantly catch the eye of visitors and can generate more likes, tweets and revenue for bloggers.
For a more creative website/blog design see Top 20 Web Designing Companies of the World.