RSS feeds (the RSS stands for Really Simple Syndication) are an easy way to get content from a variety of blogs all assembled in one place. One of those place is an RSS feed reader. Using RSS feed readers are an important way for blogs to get loyal visitors and engage them to read more and easily.
Every blogger should try to increase subscriber for their feed, since it is the best way to inform audience about your latest and greatest blog postings. You should also subscribe to your RSS feed because it is a great source of input for your own blog.
Learn more about blogging:
How to make your WordPress Blog Better
How to make your WordPress Blog Popular and Successful
Top Tools for Managing RSS Feeds
1. RSSOwl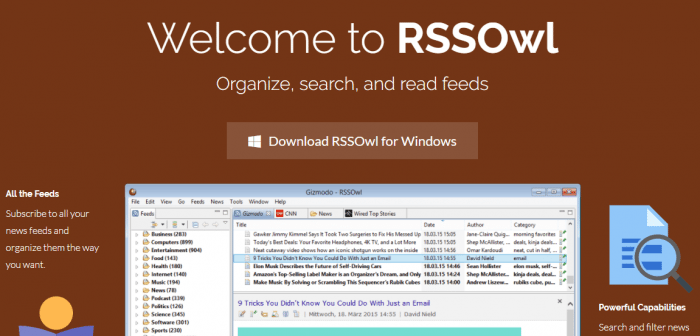 RSSOwl is another downloadable tool, which is open source, cross-platform (Windows, Mac, Linux), and free.
RSSOwl is a free and powerful news feed reader. RSSOwl lets you gather, organize and search news in a convenient, easy to use interface with endless flexibility.
More info
---
Feedly is the perfect tool to manage the content and RSS settings. THe most remarkable quality is that the tool additionally offers other extensions and browsers for chrome to make it convenient for users.
---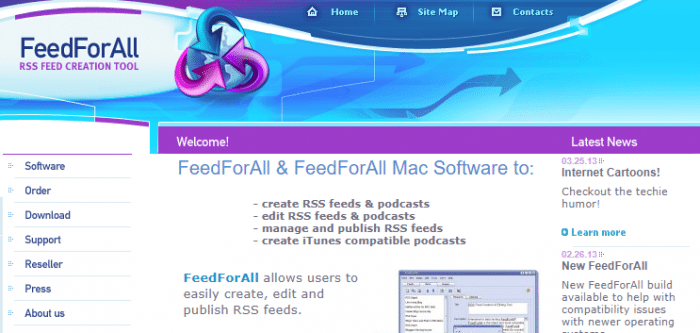 FeedForAll is a multipurpose tool that allows users to edit, create and manage the publishing of the RSS Feeds. The tool multiplies your RSS feed and maintains the content streaming on the website.
---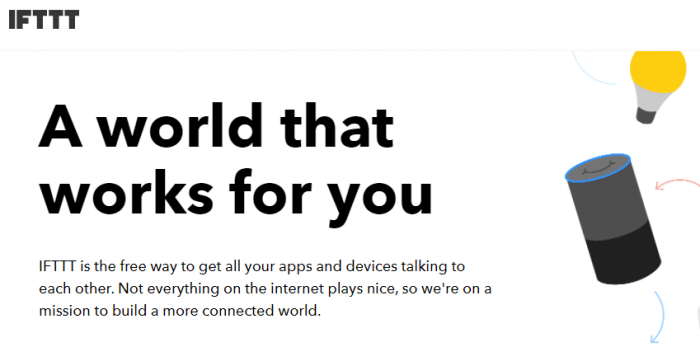 IFTTT establishes a connection between all the basic devices and sharing options to give users greater access in terms of RSS management. IFTTT is one of the most advanced and fully functioning management systems for generating RSS feeds.
---
Verdict
The basic purpose of RSS Feeds is to content and web managers a direction for increasing the number of (prospective) readers. RSS management tools function to increase the regulation of content availability to a vast number of users. The tools mentioned above are some of the simple and user friendly products to get started with RSS.