WordPress is the most stable and widely used Content Management System. People belonging to different professions like Art and Creative, Photography,  eCommerce, Real Estate etc have to show their portfolios on their websites and by uploading their work on the website, there is a great threat of getting their pictures andcontents copied or stolen and they may want to prevent from saving the images & content on their sites. To prevent theft, there are WordPress plugins which disables right clicking on the images. There is an other way, You can stop others from hotlinking your site's files by placing a file called .htaccess in your site root (main) directory "How To Stop Image Hotlinking through .htaccess".
Why Should really disable right clicks on WordPress Powered Websites?
Disabling right clicking on images may discourage some users to copy the data but in the long run its not very effective as the person who really has to copy something will eventually do it by taking screenshot or disabling javascript on the site.
WordPress Plugins to Disable Right-Click
[divider]Following are the WordPress plugins which  help you to prevent images to  download from your WordPress powered website.
No Right Click Images Plugin

The No Right Click Images Plugin Plugin uses JavaScript to change the right click action on IMG tags to disable the context menu. It disables the context menu on images only so other right click actions, such as links, should work normally.
 smWatermark WordPress Plugin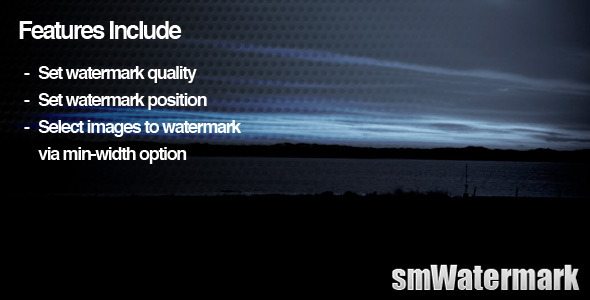 The smWatermark WordPress Plugin is the only plugin you need if you want to protect your images with a custom watermark. Unlike other plugins that only allow you to do a text watermark, this plugin allows you to upload a custom PNG image.
Watermark Hotlinked Images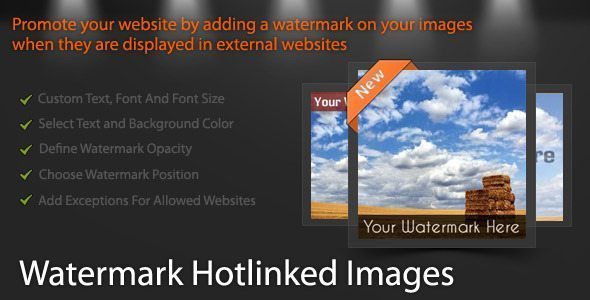 The plugin "Hotlinked Watermark Images" allows you to take advantage of this situation: by displaying a custom message on your images when they are displayed on external websites, you can promote your website… This is your compensation!
The watermark is only displayed on your images when they are hotlinked.
On your website, the watermark does not appear. Neither on websites declared as "Exceptions".
Caution: In order to work, your images must be served from your WordPress installation therefore the plugin might not work properly if you are using a CDN to serve your images.
Premium Watermark for WordPress (Plugin)
Very important! The source images are not affected! There's only a watermark applied on them without doing any modifications
Select Watermark Type – Text or Image
Select Image Quality
Select Watermark image min size
Select Watermark alignment
For developers – Activate watermark only for this IP(s)
Live demo right on the administration to see how the watermark looks like on your images.
Upload custom watermark image
Add some margins to your watermark
Select Watermark opacity
Text Watermark – Enter custom text to use as watermark
Select text fontsize , color & opacity
Exclude files – you can exclude images / folders
.htaccess settings for advanced users
Fast Watermark Plugin for WordPress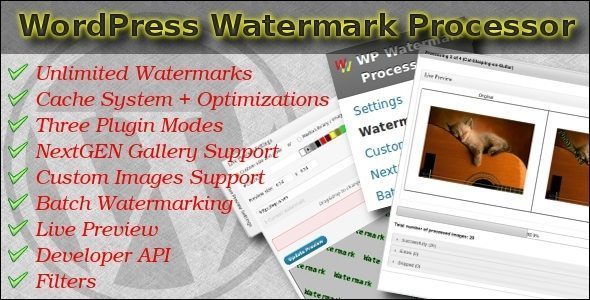 WordPress Watermark Processor plugin can add unlimited number of watermarks (text/image) to ANY image available on the host. This is the only plugin on the market which has native support for «NextGEN Gallery». But the coolest thing is called «Custom Images». This feature allows to build rules for catching and processing absolutely any image on the server! Finally it becomes possible to create really amazing and complex watermarks using multiple positions, dynamic size, rotating, transparency (implemented really well), live preview, filters and much more. «Batch Watermarking» is a handy tool which helps to add watermarks to the images located in specified directory. This watermark plugin has a caching system and optimized for high loads.
Jigoshop Product Image Watermark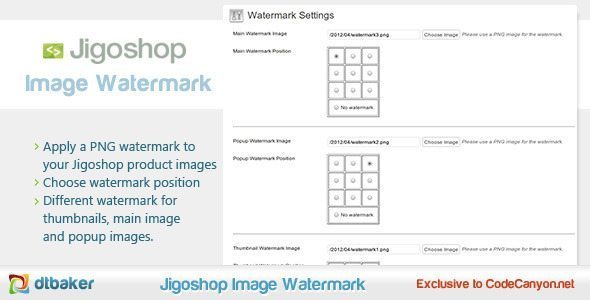 This Premium Jigoshop Plugin allows you to automatically add your own copyright watermark PNG images onto all your Jigoshop Products.
Features
Different watermark images for catalog, popup, thumbnail and main product images.
Choose the watermark position (eg: top right / bottom left)
Works with Regenerate Thumbnails plugin so you can easily apply a new watermark to all your old plugins.
smartWatermark – WordPress plugin
SmartWatermark – watermark all your images in only a couples of minutes! Install the plugin , configurate the settings and it's all done!
Right Click Disable Orignal
Right Click Disable Orignal is a free WordPress plugin. It gives users the ability to prevent right Click on WordPress site.The plugin is lightweight. Use it and Enjoy.
Features
Prevent Right Click
It dose not show any dialog message after right click.
This is lightWeight plugin.
This is the stable version plugin.
Small and well written code plugin .
Disable Right Click

Disable right click plugin prevents right click on your WordPress website and blog which avoids copying website content and source code up to some extent. For more information check plugin homepage.
Protect Content on WordPress Powered Websites
[divider]Make sure the images uploaded on the site are not linked as images uploaded through the WordPress media uploader because it will open in a new window and hence not be protected.
WordPress Copy Control Plugin

Control and modify what users can copy or cut from your website.
Add copyright info to the copied text
Append or Prepend custom HTML to the copied text.
Disable contents selection.
Disable Copying contents of your website completely.
Replace user clipboard prior to a copy event being called.
Get free backlinks and referencing your website URL to the copied contents.
Complete JavaScript, No flash needed at all.
Cross Browser support (Internet Explorer, Firefox, Chrome, Safari, Opera,…)
WP Content Copy Protection & No Right Click

WP content copy protection & no right click is another plugin which is very useful for data theft prevention.
Along with disabling right clicking on images, this plugin also disables hotkeys for cut, copy, paste, select or save like ctrl + c, ctrl + v, ctrl + s, ctrl + a, ctrl + x which means your images and written data, both remain protected.
You can make changes according to your needs by going to the plugin tab in the admin sidebar by playing around with options like post protection and homepage protection using javascript, static page protection and CSS protection. Most of the features are free to use but some advanced features like alert messages and compatibility with major frameworks requires you to upgrade to the premium version which is a paid version.
WP Control Copy – Protect Content & Serve Copy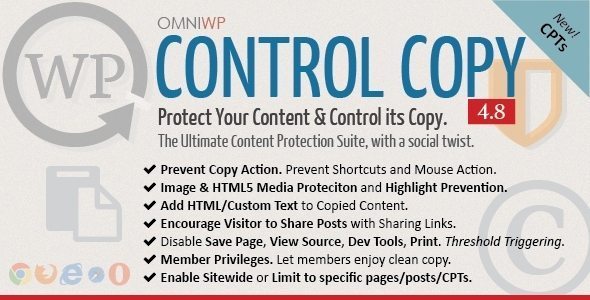 Control Copy (or, WPCC) (v4.98) is a content protection and copyright control suite, it can protect your content from copying it, or allow a limited copy with added text (such as copyright notice).
Control Copy gives you the power to limit the visitors abilities to copy content (text, image, video or audio (html5)) from your site. Moreover, it gives you the ability to take control over the text copy action of visitors to your site (ctrl-c/cmd-c/right-click-copy).
Membership Leak Tracker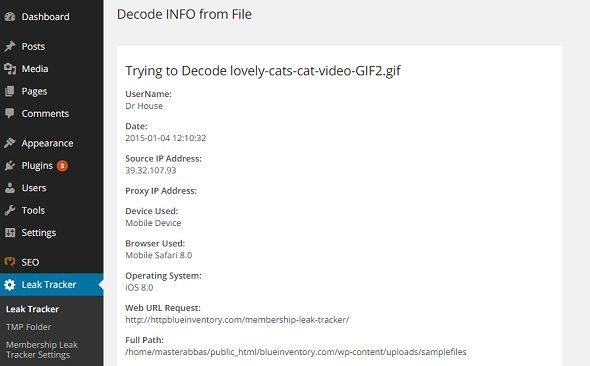 Membership Leak Tracker is a WordPress plugin. It helps trace your site's files (PNG, JPG, GIF, PDF, RAR, ZIP, XLSX, DOCX etc) shared on the internet via P2P softwares and other piracy sites.
It performs its task by Embedding user (who downloaded from your site) info into files before zipping them. It is not like watermark. It hides info in way that it is not visible to humans.
WordPress prevent copy paste plugin (lite)

You can Copy protect your images and Lock copy from right-click protect your content from being copied by others so your posts will still uniqe content, this is the best option for seo.
jcwp copy paste blocker

This plugin gives you an option to make your content safe. There is nothing like full protection of your content being copied. But this plugin does enough to make the content hacker work a little bit more for your content.
We recommend like Sitepoint and WordPress.com to WordPress based website's owners to disable right clicking and make sure to protect their content by watermarking images, obtaining a creative commons license or having an Information page about their copyrights.