WordPress is one of the most used Content Management Systems in the world. It is both powerful as well as flexible. This CMS was actually made for bloggers and writers, but it was quickly adopted by everyone else because of its robust design and also the fact that it's very powerful. Nowadays, everyone from eCommerce shops to designers and tech entrepreneurs seems to be using WordPress to set up their business and personal websites.
It's relatively easier to understand and create a WordPress site than say a Drupal-based website because one doesn't need to understand a lot of coding. Even online casinos seem to be turning to WordPress as their choice of CMS. A solid reason for this is that WordPress offers some incredibly powerful SEO features. There's also a large community that supports WordPress and is constantly working on making it better. There are innumerable themes and templates developed by third-party vendors and website designers that one can quickly install for their purpose of work. There is a WordPress theme for literally everyone, even bands. All one has to do is install the theme and customize the design by uploading relevant photos and videos. Here are some of the most popular themes available for musicians.
Lucille
Lucille is a popular WP theme that is developed for musicians. The theme comes with a visual composer, and it is supposed to be compatible with all platforms, even mobile. The theme also allows you to install an online shop that you can use to sell merchandise. You can change the color theme, upload your band photos and music videos as well as any info about upcoming gigs. You can also promote the band's social media presence and SoundCloud page through widgets that come with this template.
Vice DHRK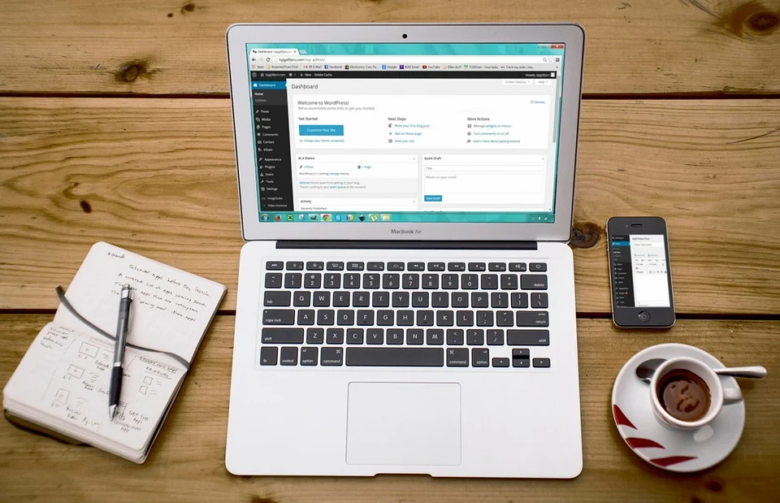 Vice is a wonderful WordPress theme and is mostly focussed on electronic artists. It comes with an interactive 3D background, which really keeps the viewer riveted. The template also has options for podcasts and displaying the latest albums. Uploading videos and photos is very easy, and there are over 80 different settings for colors and fonts to make the site look closest to your identity. Even with so many features, it loads really fast.
Music Club
Music Club is a WordPress theme that is very popular with singers/songwriters. The theme has a simple interface that allows you to upload info about upcoming gigs. The WooCommerce plugin allows you to set up a shop that can sell gig tickets and merchandise. Before you dive deep into it, you might want to read a bit more about it in an article here. Like all WordPress themes, this one also has some incredibly powerful SEO features, so you can be assured that your site will come up in Google searches. The template design includes a variety of font and color options that you can choose from.
Some other noteworthy WordPress themes include MixTape, Uncode, and Bridge. A lot of these themes come with a price tag, but it's an investment that will also assure you tech support.