You're sophisticated enough to know that building your business's online real estate takes more than just renting domain names and hosting services and slapping up some content. A well-thought strategy is a key to maximizing your web presence to promote your company and increase sales. However, a small business like yours may also have a small budget. Working within such constraints can be challenging, but it's not impossible. If you lack the resources of a full-time IT department, a website builder with a robust menu of services may be just the right answer for your firm.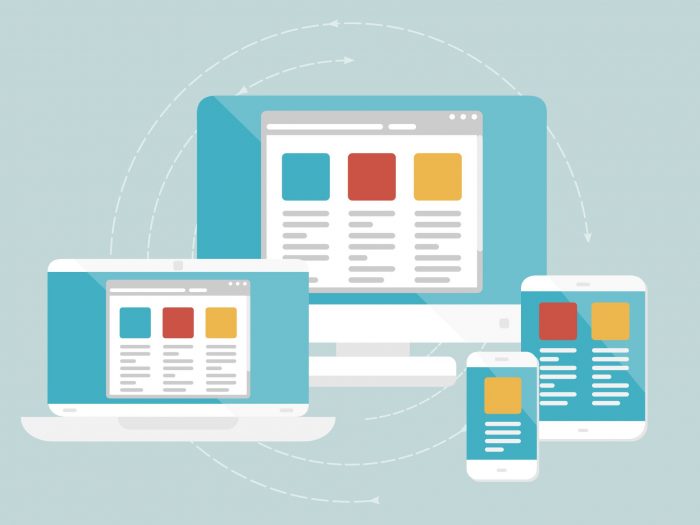 Growth in Online Markets Demands New Strategies
Unless you've been hiding under a rock, you're probably aware of the sizable e-commerce market that's been growing over the last decade. A 2016 Business Insider report revealed statistics from the U.S. Census Bureau indicating that total online retail sales topped out at $303 billion in 2014. While m-commerce made up only 11.6 percent of that figure, BI Intelligence predicts that this sector will grow to $284 billion, or 45 percent of all e-commerce sales, by the year 2020. With potential revenue like that, it's foolish not to take advantage of the power of online commerce.
E-Commerce and M-Commerce Capabilities
It's important to remember that your company's site should be tooled for both standard browsers and mobile use. Several roadblocks to successful mobile shopping were disclosed in the same Business Insider article, including difficulty navigating non-optimized on smartphones and tablets. Fonts, images and payment options may appear too tiny to successfully browse and use, prompting shoppers to bail out before they complete their purchases. Also, inconsistent internet connections and fears of unreliable security over mobile data and public wi-fi networks tend to cause consumers to shy away.
These are some fundamental reasons why it's important to select a small business website design provider that offers support for both e-commerce and m-commerce. Whether you're going it alone or you ask the vendor to create the site for you, your ideal website builder should have integration or support available for standard merchant services and shopping cart capabilities. M-commerce compatibility should also be an option, rendering your site in a more mobile-friendly version to permit shoppers to successfully browse, select products and pay for purchases.
Support and Integration for Small Business Blogs
The power of blogging for entrepreneurs is becoming more apparent. An April 2016 Entrepreneur article emphasizes how you can connect with your consumers, using their desire for information as a tool to bring them to your site. It's already one of the basic principles behind many forms of search engine optimization, but you can take this a step further by providing your audience with valuable information that it wants and needs. Supplying a steady stream of relevant, shareable posts builds your business blog's audience (and your sales) along with it.
As an entrepreneur, you should keep a few beneficial tips in mind as you embark on employing a blog with your online marketing strategy. First, you need to ensure that the vendor you select supports the inclusion of a blog. Secondly, make sure the link to your company's blog is readily visible, ideally in your site's top navigational bar. Additionally, write about topics your target markets find most engaging and keep the articles flowing on a regular, sustainable schedule.
Building Your Online Presence
Building your brand includes a smart, savvy approach to your company website. One great solution is to pick a small business website design firm that offers both DIY options and services to construct your site for you. Make sure that it also supports e-commerce functionalities, mobile compatibility and blogging features to give you enhanced marketing capabilities while providing your customers with ideal browsing and shopping experience.