If you want to provide Text Messaging services to your site visitors or want to send text message online to your loved ones and company employs. With WordPress plugins, you can enhance your website's features which will provide this service free of charge. You can also find deals to promote your products through some of these services. All you have to activate the plugin and add the sidebar widget, so visitors can subscribe to text message and can have live chat. Even you can set the plugin to auto-text updates out each time a post is published!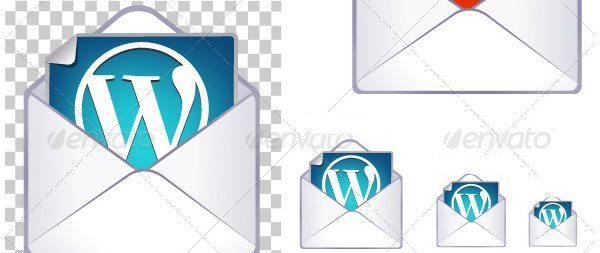 WordPress Text Messaging Plugin
---
WP Sms is our first choice as it supports over 150+ gateways. You can send SMS to numbers, users, and subscribers. One can setup this plugin easily. It allows the reader to submit their phone numbers through a sidebar widget. The blog owner then can periodically send alerts, updates, etc via SMS to everyone at once. You can also import/export subscribers. The Plugin supports WP Rest API and WordPress Hooks.
The WordPress Text Message plugin allows visitors to submit their cell phone number in a sidebar widget, to signup for an SMS text notification list. The website owner can then send out SMS text messages to all subscribers at once. If the sidebar widget isn't used, you can still add people add subscribers from the plugin settings in dashboard admin. This feature is available for businesses who collect cell phone numbers via traditional methods, such as contests, paper forms, sign-up forms, etc.
Host Your Own SMS or Chat Gateway
---
By using following scripts, you can host your own form and send SMS messages directly from your site.
3. Live Support Chat System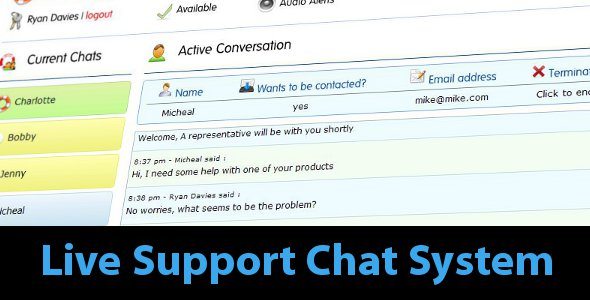 The Live Support Chat System enables you to get an instant messaging chat system integrated into your own website.
It is jam-packed with features and is incredibly easy to use. Features listed below, although its best to have a look and see what you think!
– Features
Unlimited number of active conversations ( limited by server performance only )
Audio and visual alerts on new messages
add extra users to the admin section
Built-in contact form for when no agents available
Ajax powered
Fully configurable from the admin panel, no tweaking code required
Automated sign off if you close your browser without signing off
4. Umbrella Text Messager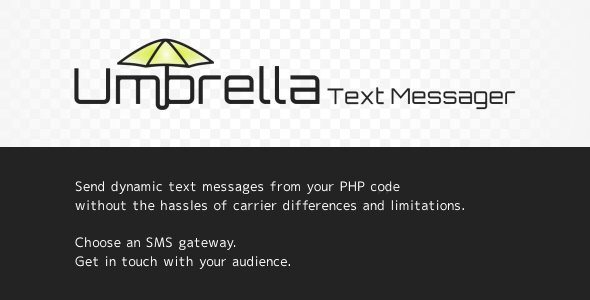 Umbrella Text Messager (UTM for short) is an entirely object-oriented library for PHP that provides a common interface for multiple SMS -gateway services and manages the hassles normally involved with each of them, enabling developers to conveniently send dynamic text messages with minimal code.
PMS is a very simple PM system, which can be used for communication. It can be integrated into your existing application even.
– Feature:
It is lightweight with pure PHP scripts and only two database tables.
Threaded messages(messages are categorized according to senders).
WYSIWYG text editor.
6. Messaging System
Messaging System was created with "Simple and Easy Integration" in mind. What this means is that you can easily integrate this application into your existing website. With version 1.1, I have included all the features that I believe are necessary for the Messaging System application. Following are some highlights of the features of the application:
Address Book
Multiple Recipients
Rich Text Editor (WYSIWYG)
Saving message as Draft
Trash for deleted messages, which can be recovered or delete completely from Trash
Forwarding and Replying messages
User Registration
Add a shoutbox to your site, built entirely using HTML5, CSS3, and JavaScript, and give your visitors a unique way to interact. Users can chat seamlessly with each other about your latest post, any related news, or just how much they love the site.
8. User Messenger
User Messenger provides a simple method of integrating a member system into a new or existing site with the ability for users to send messages to one another. The script features a CMS/admin panel to manage users & site settings as well as all of the scripts needed to let users register with and login to your site.
Text your friends quickly and easily from the internet! With our app, you just enter your message, the recipient's phone number, and click Send. You get free text messages to any phone in the USA or Canada while we're in beta. To help us avoid anonymous abuse and text spam, please sign up with your email.
10. Virtual Text Messenger (VTM)
Virtual Text Messenger (VTM) is a Desktop to Mobile Instant Text Messenger/Bulk (SMS) application designed to streamline business communication and allow the user to send and receive SMS/Text messages From/To mobile users in 500+ Cellular networks around the world in real time.
Send SMS Messages through Other Websites
There are many websites that allows you to send your SMS text msgs for free from the web. Some sites require you to sign up, some have limitations on how many text messages you can send, or which countries you can send them. Here is the great Bulk Text Messages for you to try as well.
If you know any other SMS text web tools that I haven't listed here? SMS Scripts? SMS myspace or blog widgets? SMS WordPress Plugins? Please mention it in the comments section below and share with everyone!