User-friendly and plug-in-friendly, WooCommerce is one of the top platforms for setting up an online store. Even the greenest of newbies can get things set up quickly.
However, the issues come with fulfillment. Dropshipping through third-party services has its advantages, but their fees for every little service you need can put a real dent in your bottom line.
If you're facing this right now, you'll be glad to know that there is a solution to this problem. It involves switching from the usual dropshipping to adding the FedEx Shipping Plugin to your WooCommerce platform.
Read More: Top WooCommerce Themes For your upcoming WordPress store
We will show in this article some of the key features and benefits of the plug-in, and how it will automate the fulfillment of your WooCommerce orders without dropshipping.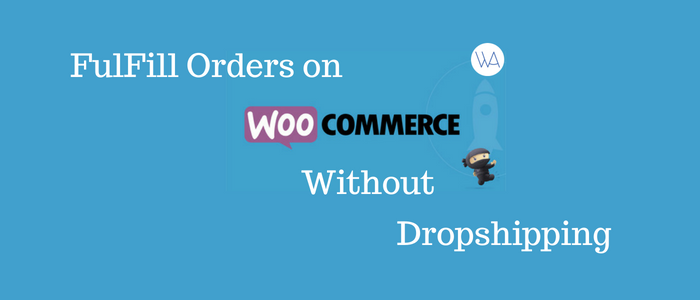 Main Features & Benefits of FedEx Shipping Plugin
Live Shipping Rate – your customers will be able to immediately see the amount of shipping charges they'll be paying for their order, whether for domestic or international shipping.
Print Shipping Label – when this feature is enabled, the details of your shipment are seamlessly sent to your FedEx account, and then the shipping label will be generated into the printable form so you can then print it. Another thing that takes place this point is the postage is paid from your account.
Return Label Printing – if you offer a money-back guarantee on your products, you can make it easier for them to send it back with a return label. Even if they don't like the product, the customer service value here is tremendous.
Tracking – the plugin allows for tracking in real-time and an email notification to both you and your customer, the location of your shipment will stay on the radar.
Support – like all things made by imperfect people, things can go wrong. The support offered for this plug-in has been reported to be second-to-none. Glitches were fixed most often the same day they were reported.
Other Features
Insurance – if your customer desires to insure their order, they can do so.
Schedule Pickups – you don't have to leave the business in order to get your orders shipped. All you need to do is the schedule for a truck to pick them up.
LTL Freight Support – if you have an order that's so large that it needs to be shipped on a pallet, enabling this feature of the plug-in will enable you to do so. This option could also come in handy for buyer sourcing requests.
A Word About Inventory
Can you imagine the positive impact on your inventory management if you have a completely streamlined process when you have an automated order fulfillment in place?
Accurate shipping records will help you keep your inventory straight.
Summary
So if you use an awesome platform like WooCommerce for your online store, it just makes sense that fulfillment should naturally be streamlined. You shouldn't have to wrestle with a dropshipping service about the confusing rates, shipping delays, tracking, or any of the usual annoyances associated with these services.
But it could be that you absolutely cannot do without dropshipping, due to the nature of your business. If the idea of streamlining the process appeals to you, then do some research. You are likely to find something that will improve the situation.
Adding the FedEx Shipping plugin to WooCommerce will automate your fulfillment process, adding value to your customer service, and your business as a whole.