What makes some online retail businesses so successful? What are shoppers actually looking for? Surprisingly, the answer is not that complicated: They just want to find what they're looking for and then be on their way.
That's right, customers are looking for convenience rather than cutting edge designs or other sorts of fireworks and that's why more than 75% of people are shopping at least once a month online! So, how can you capitalize on this statistic?
Here are the top 7 things you need on your website to ensure the success of your online retail store!
Write a Business Plan
No one should start a business without a solid business plan. Having a business plan is very important as it helps you develop a framework and roadmap for your business. Your plan should include your marketing, advertising, and financing approach. In addition, if you need funding, you'll need your business plan to get venture capitalists on board.
Select the Products
Even though your business plan might already outline the types of products you plan to sell, you still need to create a more detailed list of offerings. Your list should include all the products, along with their sizes, colors, as well as information on how they'll be manufactured. If you are not manufacturing the products yourself, you'll need to find a supplier or a solution that allows you to distribute through drop shipping or reselling.
Get a Management Software Solution
In today's digitalized age, the software is one of the vital tools that every retail business needs to have. There are various solutions that can manage different aspects of your business and keep all the information in one place. This way, your retail business will be more streamlined, organized, and will use fewer resources. For more information, check out this Apparel Management guide by ApparelMagic.
Build a Website
After you have set up all the technical elements of your website, you'll need to work on your website design. This includes choosing a theme, product categories, headers, etc. In addition, you'll need to organize the products into categories, and decide whether you want to include a blog or sections like 'About Us' in order to attract more customers to your website.
If your retail business is only present online, you obviously won't have a physical address. The problem is, many online retailers fail to provide even basic info, like a phone or email. In today's digital era, customers need to know that they're dealing with a trustworthy company that is ready to communicate with them and answer any question they might have.
Also, make sure that your policies on returns, refunds, replacements, warranties, and shipping are clearly visible. If customers are unsure, they won't risk buying from you.
Finally, ensure that your website is regularly updated. If your customers see that you haven't updated your site (for instance, you're still advertising Easter specials in November), no one will take your retail business seriously.
Showcase Your Products
Even though this is one of the most important things for every online retail business, many business owners tend to overlook it. People are visual creatures, so having high-quality photographs of your products can communicate a wealth of information and make it easy for them to evaluate whether they have finally found what they're looking for.
In addition to great images, you need to have detailed, easy-to-read descriptions of your products, so there are no surprises.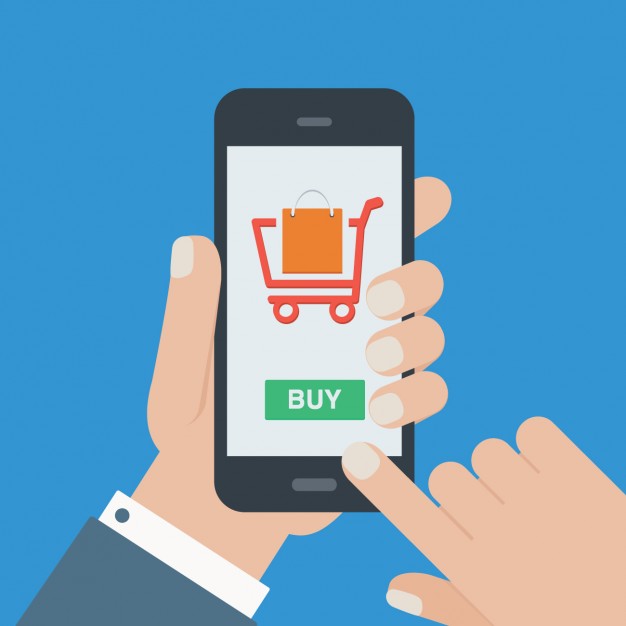 Set up a Shopping Cart
A shopping cart is a crucial part of any online retail site. When looking to set up a shopping cart, make sure to pick one that can be customized to match your retail business and flexible enough to grow along with your business.
Shopping carts have multiple roles: they can act as online store product catalogs, provide the customer user interface, and handle the ordering process. In addition, your shopping cart will be the interface among your site, the payment gateway, and the back-end inventory infrastructure.
Many retail businesses start with hosted eCommerce platforms that provide everything from domain registration to website building tools. However, even though these platforms are secure and easy, they don't give online retailers enough control, as most functions are managed by the eCommerce service provider.
If you want total control, you should consider integrating a standalone shopping cart to your website. Standalone carts are a great choice for small businesses that already host their own secure sites and have the in-house technical expertise to manage and configure eCommerce operations.
Launching and Marketing
Once you've established your website and your products are ready, you're ready to launch. But your work doesn't end here; this is definitely not an "if you build it, they will come" situation. After the launch, you'll need to work on advertising and marketing strategies in order to grow your customer base.
However, considering the fact that people are bombarded with messages convincing them to buy one product or another, retail marketing can be really challenging. The good news is, customers are shifting online. According to Big Commerce, more than 50% of people in the US prefer to shop online, and over 95% have made an online purchase in their life.
Final Thoughts
That's pretty much how we think you will ace your online retail store! But don't forget – high conversion rates don't happen overnight. Don't give up and keep improving your store. You can be sure that it will pay off eventually.