A few months ago, I reviewed WordPress contact Form plugin "WPForms" and I urged my users to go for it.
Today we're excited to announce a WPForms Giveaway!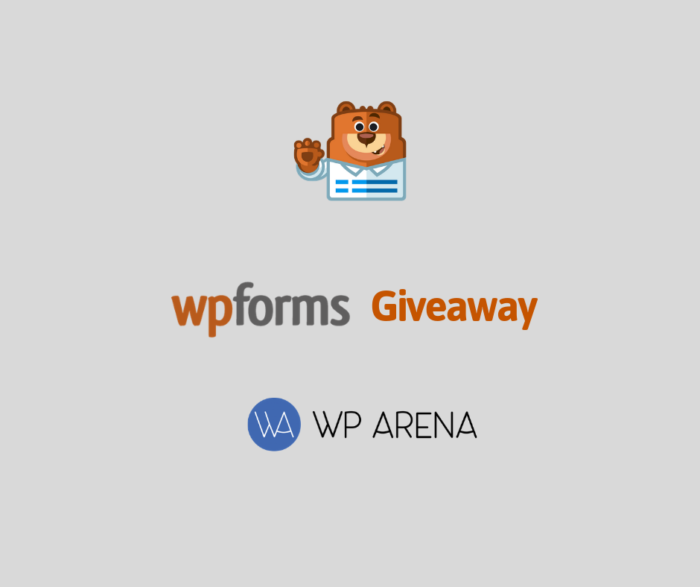 We want to take WordPress to the next level through valuable resources, like WPForms.
And now you have the chance to win 1 of 3 Yearly Subscriptions. You choose the plan:
Basic ($39.50), Plus ($99.50), Pro ($199.50), Elite ($299.50)
WPForms is a plugin created to make contact forms simple and powerful.
Any beginning blogger or business owner should be able to stay in contact with their audience, receive notifications, manage beautiful surveys and polls, collect payments and signatures – all without any coding or the need to hire a developer.
With WPForms, you can do all of this and more.
And now you have a chance to own it for free :)
To enter is simple. No purchase necessary – all you need to do is leave a comment below!
Your chances might increase with a tweet and a share. So, don't forget to mention @WPArena while tweeting and sharing on Facebook.
Let us know what you think of WPArena or WPForms.
Winners are chosen at random. And those who won't win have a chance to purchase at a 50% discount.
Lucky winners will be announced on 30th November 2018.