If you want to build a store that will bring you to profit quickly, you should consider starting your own gadget eCommerce store. Gadgets are very popular among people of all ages and it's almost impossible to find a person who doesn't own at least one.
All of this makes them the ideal mass-market product, so people who sell them online usually find a lot of success quickly. However, before you rush into building your own gadget eCommerce website, you need to know a couple of things first.
1. Register a good domain name
It's very important to know how to choose a domain name. A mistake made by a lot of eCommerce store owners is choosing one that doesn't seem trustworthy or just doesn't match the website. Some of them do this because they believe finding a good domain name will cost a lot of money.
This is far from the truth, as it's possible to find a cheap domain name provider and register a good name for your gadget eCommerce store. However, before you register the domain name, you need to consider what kind of feelings you want your store's name to invoke in your website visitors.
There are some decisions you need to make before you settle on the name:
Focus on discoverability or branding. If you want to prioritize discoverability, you need to have keywords that target a specific audience in your domain name. A brandable name would be an easily remembered name for your store/brand and even though it wouldn't bring in organic traffic as a name with keywords would, it would be noisy enough to gain attention.
Length. A long domain name can kill your business because it wouldn't be memorable and the chances of someone mistyping it are much higher. A short domain name that's between 6 and 14 names is ideal. Not only is it more memorable, but it also invokes trust.
Extension. Another thing that invokes trust is a good domain name extension. The most popular one is ".com", with 41.1% of all domain names in the world ending with it. However, if you can't register a name under ".com", you can consider eCommerce extensions such as ".store", ".shop", or ".market".
If the domain name you settled for isn't available, don't add hyphens and numbers to the name you want. That will only cause confusion and probably lead people to the wrong website. Instead, brainstorm a little bit more and choose a new and unique name.
2. Choose the right eCommerce platform
There are various eCommerce platforms you can choose from when you're building your website, so it can be hard to choose the right one. Instead of focusing on how popular the platform is, you need to focus on which features it has and how useful they are for eCommerce stores.
Here are some features the platform you choose needs to have:
Easy shop setup. A good eCommerce platform offers a lot of different templates that allow for easy shop setup, even for those who don't know anything about web design.
Simple navigation. Customers hate websites that are hard to navigate through, and they usually leave them before making a purchase. If you want to create a website that provides visitors with a good experience, easy navigation needs to be your top priority.
Mobile-friendliness. If your eCommerce website isn't mobile-friendly, you will lose a lot of potential customers who prefer to shop online using their mobile phones. Approximately 30% of mobile shoppers won't complete their purchase if the website isn't optimized for mobile devices.
Different payment options. If your customers can't pay for your products in a way that's convenient for them, you can't expect to make a lot of money. Find a platform that supports different payment options, not just credit cards.
3. Make a glossary page
Since you want to sell gadgets, you will probably have to use a plethora of words that aren't commonly known to describe their characteristics. Instead of making your website, visitors google the terms they don't understand, and possibly lose their business, make things convenient for them.
If you make a glossary page on your website, you can teach your website, visitors, more about a specific phrase or term that is common in the gadget industry but isn't common knowledge.
A glossary page has a lot of benefits, some of which include:
Educating your website visitors. This is the most obvious and the most important benefit, as it allows your potential customers to get all the information they need without leaving your website. It can also attract new visitors who just searched Google for the information and wound up on your website.
Establishing leadership. With glossary pages, you will be able to improve your position as a leader in the gadget industry by showing you understand the products you're selling. If you constantly update this page, you will also show that you are always working hard to keep this leadership position.
Increasing visibility in search engines. Glossary pages are great for boosting your SEO and increasing visibility in search engines because they are filled with keywords related to your industry. With a good glossary page, you can bring in a lot of organic traffic to your website without too much effort.
Pro tip: If you make your website with WordPress, it will be easy to make a glossary page. All you need to do is install the best WordPress glossary plugin and you're good to go.
This type of plugin offers an instant glossary search, alphabetical filter, as well as a possibility to create an unlimited number of glossaries to help your website visitors stay informed and educated.
4. Include user-friendly features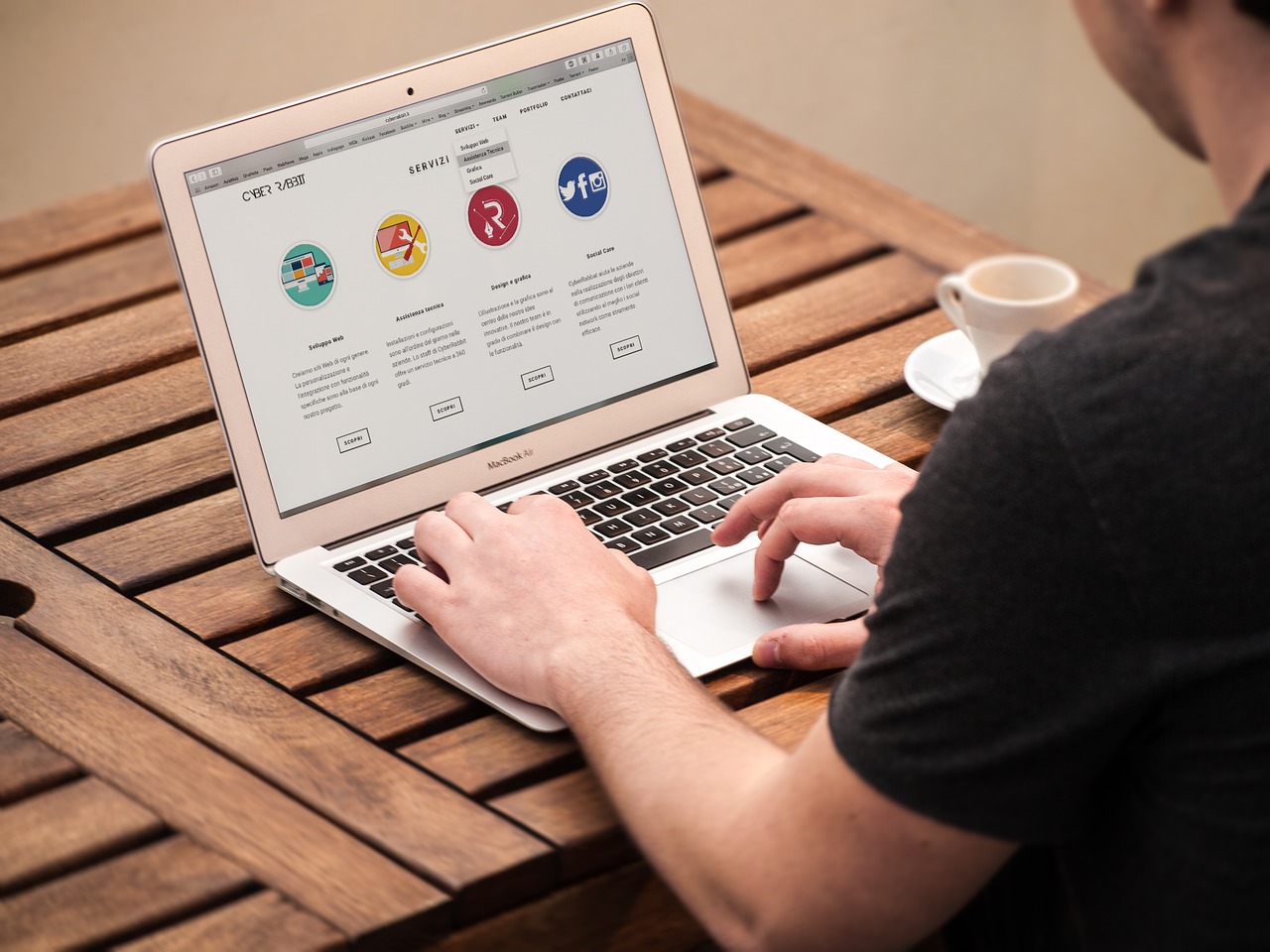 There are countless gadget eCommerce stores out there, so you need to find a way to make your store stand out in the crowd. You can do that by employing eCommerce design trends and adding some features that will appeal to your customer, making your website more attractive to them.
You can implement features such as:
Product videos for every gadget. Video reviews are a great feature for any product, especially gadgets. They show the customer how they can use the gadget, what kind of features it has, and all of its benefits.
Wishlist. Some people like to plan their purchases ahead of time and want to add certain products to their wishlist before they decide to buy it. A wishlist on your website is a great and convenient feature for those who want to purchase a product, but aren't ready to do that at the moment.
Guest check out. A lot of eCommerce stores ask their guests to create an account. which a lot of people find off-putting. Allow guest check-outs for those people who don't want to create an account or are just making an impulsive purchase.
Sorting and filtering. Let your website visitors define the criteria they want and find what they're looking for from the device they use by including the sorting and filtering features.
Q&A page. Make the whole experience more convenient to your customers with a Q&A page that will contain the answers to the questions someone could ask about your products or your website/business.
Final thoughts
Your gadget eCommerce store can be a big success if you follow the tips you just learned about. Even though it will take some time and effort and you probably won't find success overnight, you will eventually have a very successful and profitable business.