If you are good a designer but don't know the coding than check this selection of XHTML CSS coders who will turn your PSD design into valid XHTML CSS markup. Tableless even. With a range of completion dates and prices.
As well I am compiling a list of tutorials where you can learn online how to convert your PSD file into XHTML CSS template.
PSD to HTML Designers
1. XHTML Lized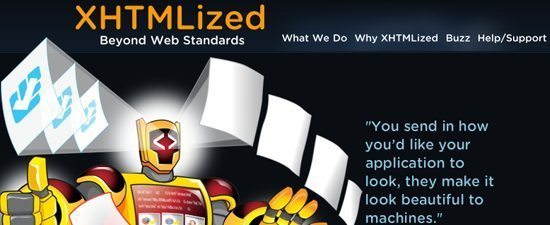 2. HTML Cut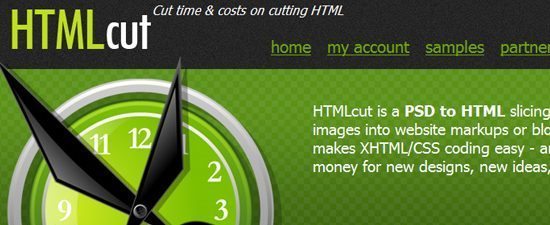 3. Mark Up 4 U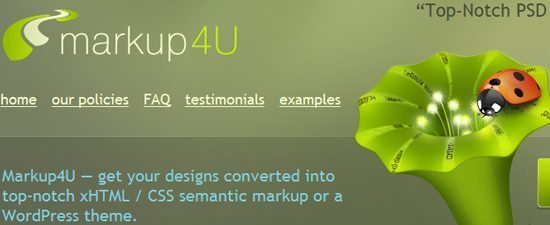 4. aloe Studios
5. CSS Slicers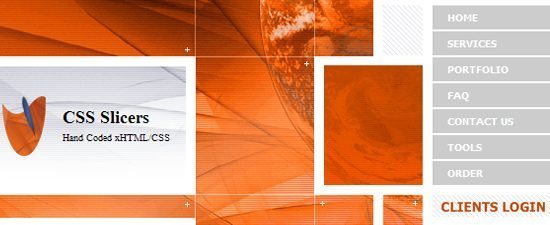 6. India Designers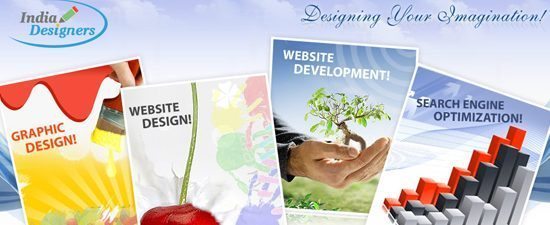 7. PSD 2 HTML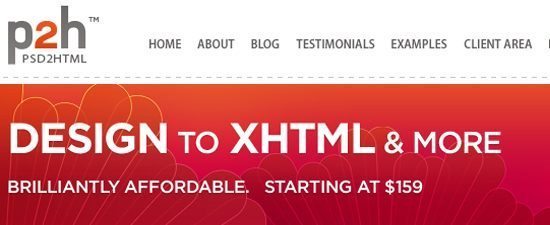 8. merix Studio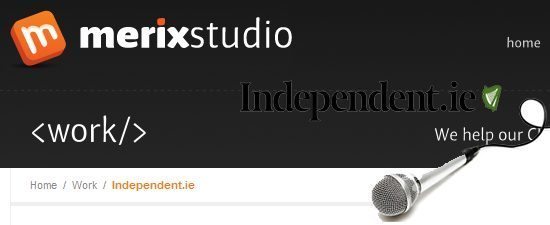 9. Squeegee Design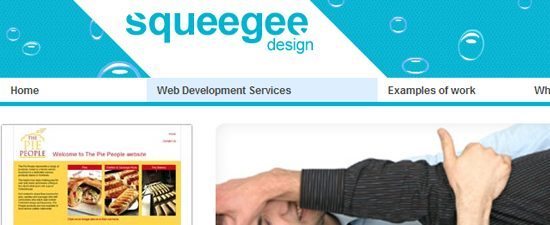 10. Design 2 Markup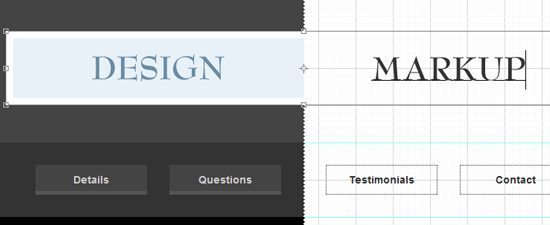 11. Design 2 XHTML
12. PSD XHTML
13. XHTML My Design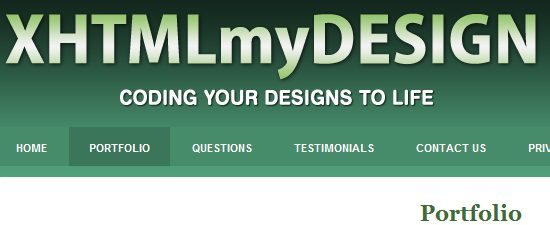 14. PSD to XHTML/CSS Service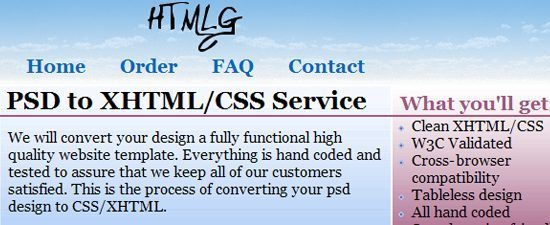 15. PSD Slicing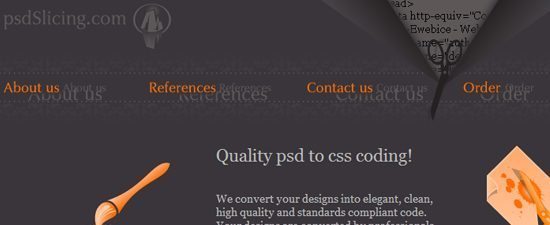 16. We Do XHTML
17. XHTML chop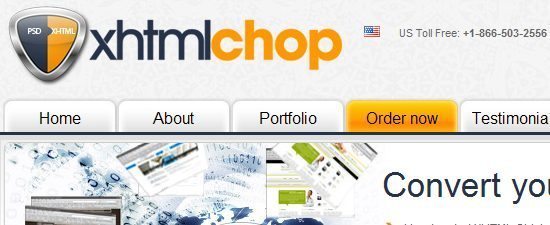 18. CSS Fox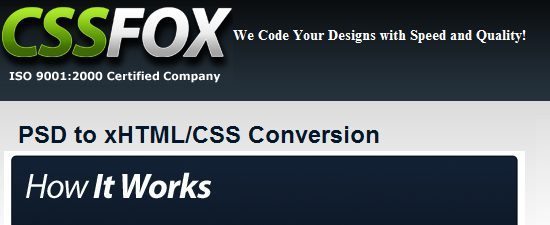 19. XHTML coding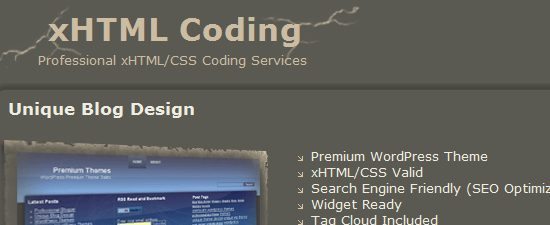 20. We do Markup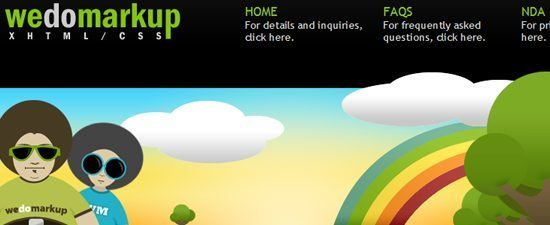 21. Rapid XHTML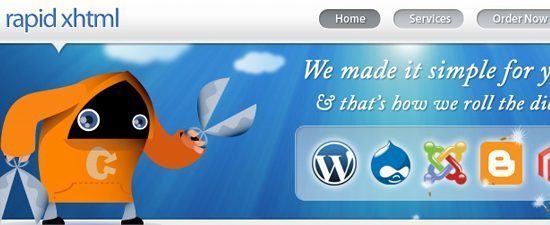 22. Convert 2 XHTML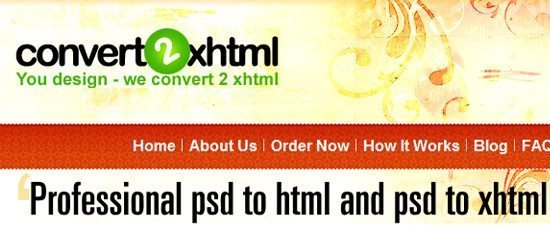 23. XHTML Magic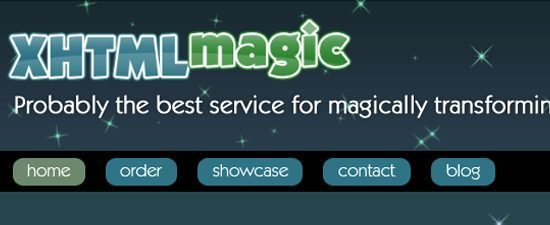 24. The CSS Lab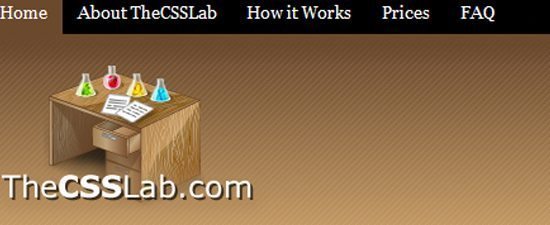 25. XHTML 4 U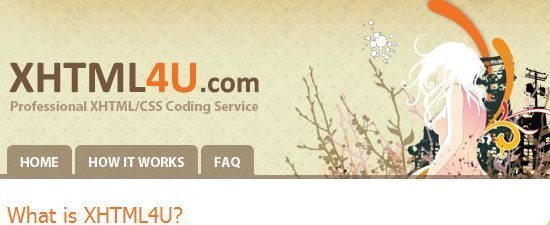 26. Markup Service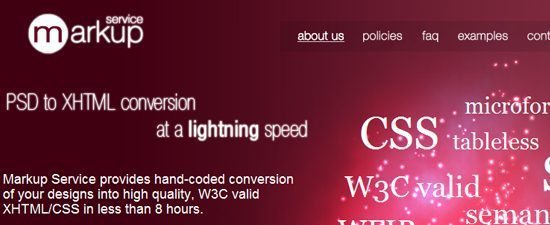 27. XHTML Mania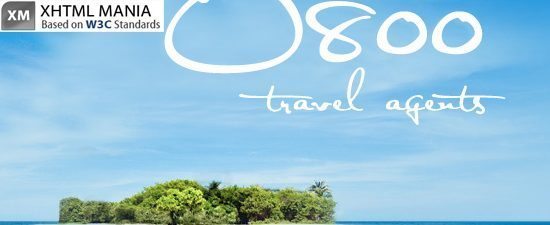 28. Alexx Design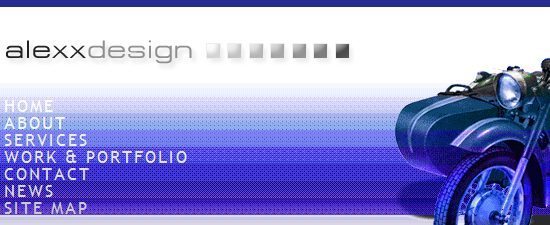 29. SEO Semantic XHTML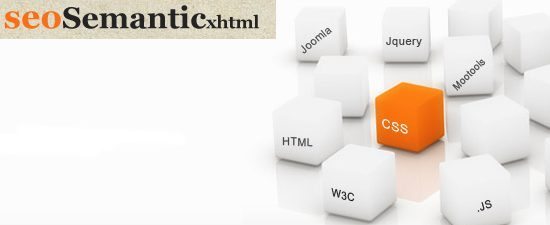 30. XHTML CSS Expert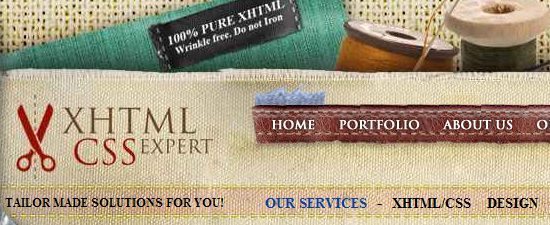 After reading these tutorials, hope you can make your PSD templates into XHTML/CSS layout if you succeeded to do that mention it in the comment.