If you are on social media of any kind, you will know how many bloggers there are out there, as well as social media influencers, that are all out there working with brands and making some serious cash from doing so. But in a world that is saturated with influencers and bloggers, is there space for someone new? The answer is simple; yes! If you are wanting to get into blogging as a hobby or even as a way to make money, then there is still space for you.
If you do want to make it a career, then knowing how you can make your blog stand out from the crowd is important. Here are just a few of the ways that you can get started with a blog right now, and how you can make an impact and get your blog noticed. Once that happens, the rest will follow. It would be great to hear what you think about this.
Self-Hosted Site
There are plenty of blogging platforms out there to use for your blog. But there are some like wordpress.com that do have restrictions on their use. And if you want to make money from your blog or use it as part of a small business venture, then you want to have no restrictions on earning. The jury is still out for some people, but a self-hosted WordPress site is one of the best ways to go, as compared to many other sites like Squarespace or Tumblr, there is much greater control with it and so many more customization options. So you need a blog host and then you can get the ball rolling.
Naming Your Blog
The name of your blog can be something that will show readers what your site is all about, as well as what they can expect from your site. Your blog could also have the potential to move onto something more like a retail outlet or be a way to sell products off the back of it, so you will want to make sure that you are choosing a business name that is going to last and offer you some versatility. So when you are searching for a business name, think about longevity and what could work for several things. If you are too specific, such as a mom blog and calling it 'something mommy,' then it could limit what you're able to do overtime.
Prioritize Visual Content
If you want to get shares on your content, whether that be your social posts or your blog posts, you need to make sure that you really make an effort with the photos that you are sharing. You can source out the photos from free stock sites, but it can be even better if you are able to take the photos or video content yourself. Visual content is growing and growing, though, and it isn't showing any signs of slowing down. So to be seen, especially online and on social media sites, then your visual content needs to be on top form.
It is also a good point to note that YouTube essentially works as a search engine for video content. So if you are creating some video content to go along with a blog post or are making tutorial videos, then you are likely to find that you increase your blog post views a lot more. Plus, in a lot of ways, you are likely to reach a wider audience when your content is viewed in various ways.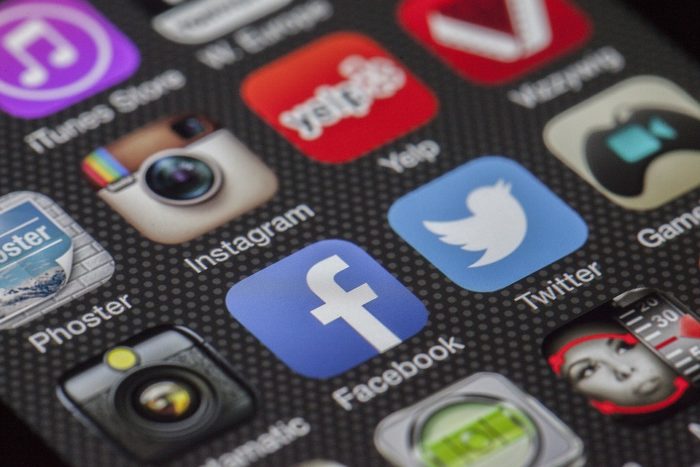 Mailing List
It can all be well and good having a large following across social media channels. But if those sites were to ever go down or just stop being such a popular thing (hello MySpace), then you won't have anything that brands will want to work with. So as well as social channels and your main blog, you do need to think about growing a mailing list for your blog. This is one of the best ways to show to brands how loyal your followers are, and that is a number that it just yours, not something that is based on any other channel like Instagram.
In order to get people to subscribe, they are likely to need a reason to do so. Is there some exclusive content that you could offer to them if they subscribe? How about a course or a discount code that you could get from a brand? Then they have a reason to stick around if they aren't just going to subscribe to your site themselves. A mailing list can be proof to brands of your following, as well as using it as a way to generate an income. If you are a fashion blogger, for example, then it can be a good way to show things like your favorites or what you have recently bought, but share the newsletter content through affiliate links, or with the blog posts. You are giving them an insight into your life, and you can use it as a good way to generate income.
Check Out Competitors
With any business, there are going to be competitors. And this is no different when it comes to blogging as a business. Staying on top of what your competitors are doing (bloggers that are directly sharing similar content to you), helps you to improve and you can do things differently as a result as well. You want to make sure that you can offer something a little different, as well as being able to compete in a competitive but meaningful way.
There are many tools that you can use, but things like SEMrush can be used to see how well your blog is going for certain keyword searches online, but also your competitors. You can check the backlinks of yours and your competitors, as well as how well they are ranking online. This kind of information is so valuable to you, as you can change your tactics or improve what you are doing so that you really are able to compete and make sure that your blog gets seen.