To enhance the functionality and automation of your blog, it often requires different types of plugins. Finding worthwhile plugins for your blog is very similar to finding the right theme for your blog. To many choices and you want to install all of them but know you can not do this and the hard decision is up to you. First of all, decide what to look for when you want to spice up your blog with Free WordPress Plugins. Did you know there are over 50,366+ plugins in the official plugin database?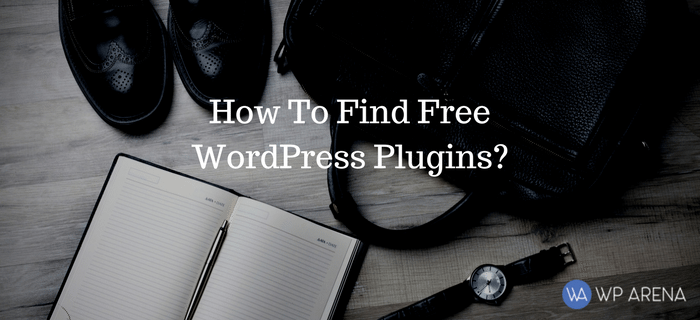 Even with the task of finding a free plugin that are not in the WordPress Plugins directory can be even harder. If you do a search on Google for "free WordPress plugins" and the result would be the top 10 matches point directly to the WordPress Plugins (typically) or to developers official plugin homepage. So the question is, where else can you find the desirable plugin that you are after? Before hiring a web developer to create the specific plugin which can cost a lot of money, look at the following websites.
1. Search WordPress Plugin Directory


You may be aware of this method or not but it's right under your nose. In your admin dashboard, go add a new plugin and in the search box, select TAG and enter the word "Free" in the search box. This will give you all free plugin results. This is about 90% accurate because some plugin author doesn't mention there is a pro version of their plugin in their description. Some free plugins are good but to get the coolest features you wanted in the first place you have to buy a pro plan. I know this sucks but it takes a lot of time to develop plugins so people do need to be rewarded.
This is why you see a donate button for plugin developers, that's how they keep the project going so donate a dollar to the plugin if you really like it.
2. Unofficial WP Plugin Directory

The Unofficial WP Plugin Directory is old web directory for plugins but it looks like the listings not updated often to reflect when a plugin is actually updated. That presents a security risk as you shouldn't use a plugin that has not been updated in the last 2 years as that plugin pose's many security threads.
Wrapping It Up
I've mentioned 2 ways and the best way is to use option 1 in this list. From searching through your plugin dashboard, you have a super fast way to install the plugin without any hassle. Make sure you check the changelog of the plugins and when was it last updated? Remember your blog's security is more important than a fancy plugin.
Let us take care of the WordPress Security with our services. If I was to recommend a security plugin for any blogger, I would always refer to the iThemes Security Plugin. Rest easy knowing your blog is always safe each night.
What methods are you using to find free plugins?