There are many ways to enhance and encourage comments on WordPress Powered sites. By using the numerous methods, there are also many ways to advance comment functionality using WordPress plugins. In this article, I present some of the most useful and beneficial plugins for enhancing and encouraging comments on your site. The 9 Detailed to increase blog comments are further divided into subsections below.
Let's get started with a few plugins we suggest to consider. Please look deeper into each one as we don't have the time to cover all in great detail in this post. You'd get bored very easily if we did.
Increase Blog Comments With Plugins:
Let's get started below
1. Give Backlink to your Commentators:
1.1. CommentLuv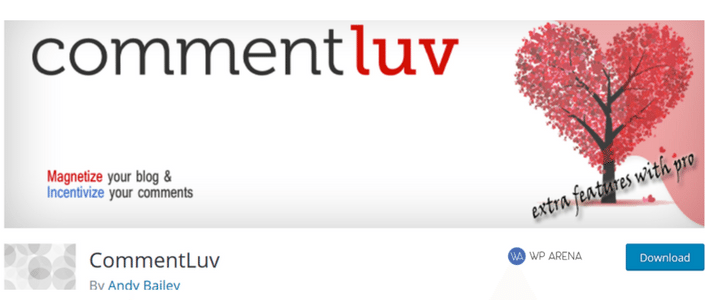 Comments are very much the most important thing your blog. It allows people to give their opinions on content and serve a specific purpose. Now with CommentLuv, commenters can benefit off posting quality comments. Showcase their latest blog post along with the comment they post on a blog post of yours.
2. Sending Notification to Commentators:
2.1. Subscribe to Comments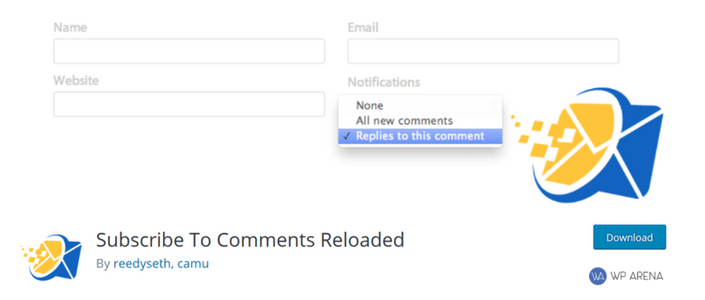 The Subscribe To Comments Reloaded plugin is just a simple way of allowing people to subscribe to comments. Notable feature is a full-featured subscription manager that your commenters can use to unsubscribe to certain posts or suspend all notifications. The user has full control at all times of getting emails.
2.2. Subscribe to Double-Opt-In Comments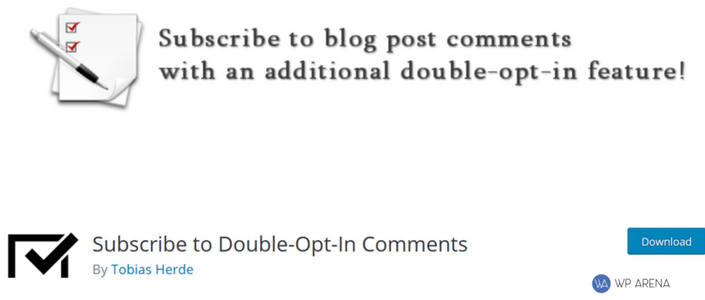 The Subscribe to Double-Opt-In Comments plugin just adds a way for people to double opt-in to the comment subscription. Just want to make sure they truly want to subscribe and not some idiot using their email address without permission.
3. Recent and Most Popular Comments:
3.1. Top Commentators Widget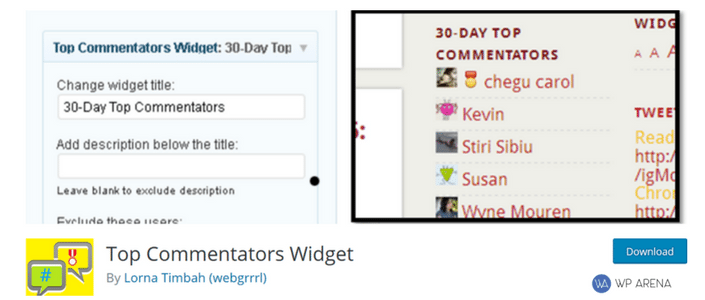 Does you blog get a lot of comments and you want to showcase them or showcase your top contributors? This Top Commentators Widget plugin will do the trick. As easy as adding a widget.
4. Managing Comment Statics
4.1. Admin Commenters Comments Count
The Admin Commenters Comments Count plugin is a plugin for admins really. The plugin also offers the following, a comment bubble that shows the number of approved comments for that person and potentially a red superscript circle indicating the number of pending comments.
5. Enhanced Comment Posting Form:
5.1. Ajax Comment Posting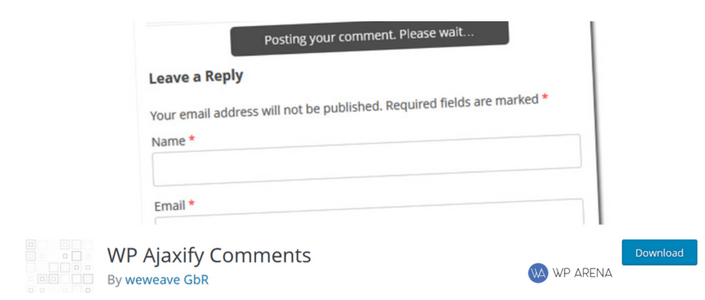 I Likes this plugin, this WP Ajaxify Comments plugin will load the page without it actually loading. Kinda hard to explain what Ajax can do for a plugin but read the plugin details to learn more.
5.2. Comment Validation
What the Advanced Comment Validation does is that it marks the fields as required in your comment section to summarize it up.
6. Comment Reactions:
6.1. Comment Rating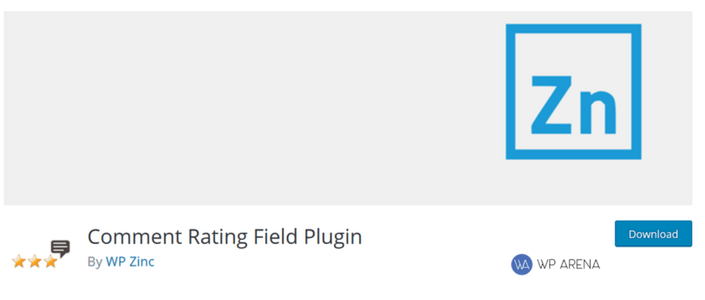 Ever wanted visitors to vote on people's comments? You now can with the Comment Rating Field Plugin. Check out the demo for an example.
7. Fighting Comment Spam
7.1. Akismet – Spam Crime Fighter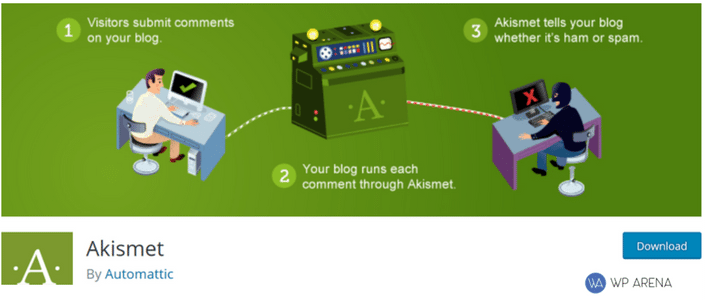 This plugin is from the creators of WordPress so you know it's got to be good. Just about any blogger you ask, they have the Akismet plugin installed to help fight spam. It's free to use, no need to upgrade your account.
7.2. SI CAPTCHA Anti-Spam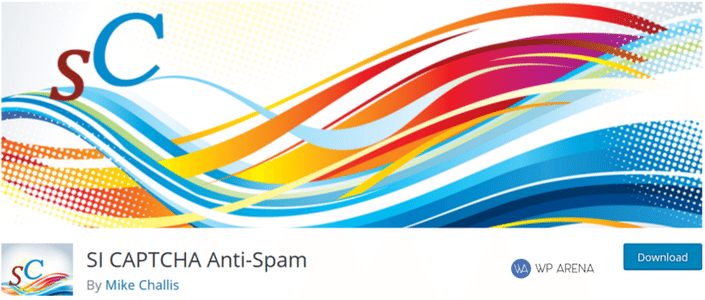 The SI CAPTCHA Anti-Spam plugin can be used with the above plugin which adds more security to the comment section. There are automated softwares that will submit spam comments automatically and this plugin will catch those which is a plus. I don't like reading 20 comments to find a good one to approve.
8. Disqus: The All In One Comment System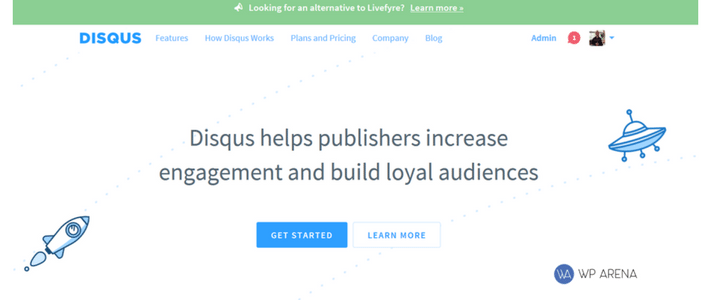 Disqus is the king of all comment plugins. This adds a whole new comment system to your WordPress blog with some social integration, like system, easy moderation panel and import existing comments over. A lot more to read about Disqus. You can't go wrong with them. You might even already have an account as some huge bloggers already using this system.
My Final Thoughts
Not one plugin can be the real solution to gaining a lot of comments. Plugins will enhance the comment system in so many ways as the plugins mentioned already each can do specific things. How to encourage comments is to make the visitors want to reply to your content with how you word it.
At the end of each post, try to ask the readers some questions, ask if they used certain services..etc
It takes a lot of practice to get a lot of comments but one way to help is to promote that blog post all over the internet. The more views, the more chances at someone commenting on it and in addition to that, sharing the post with their social media followers. A win-win situation for you. Grow your business with CommunIt.
Any thoughts on these plugins? Is there a plugin you think deserves to be on this list? If so, let me know why in the comment section.