Have you ever just wondered what it would be like to create a WordPress theme for your blog or even become a theme developer? You may be thinking that I don't know how to code and don't know where to start. Well, I found a great website that will help you develop your theme. Keep in mind; this will involve work on your end with some reading and even some video's to watch besides getting your hands dirty. All you need is time and a self-hosted WordPress blog. You have that already. Right?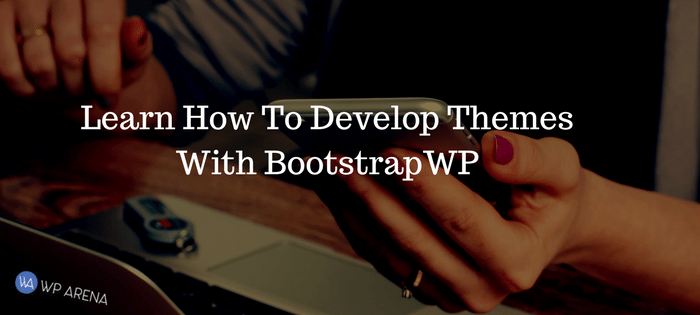 Let me introduce you to BootstrapWP, where you could learn how to create a Bootstrap WordPress theme. You might be thinking "What is Bootstrap?"
Bootstrap is a front-end framework used for faster web development used to create responsive design's. You will learn more through the courses that BootstrapWP provides. They even have themes you can buy, but we will get to that in a bit. I'd like to mention some things about learning how to develop a theme.
Keep in mind; you can just take the course to learn how to code better and be able to tweak any theme you install on your blog or do this to start a new side job on your blog.
Who is this course for?
This course is for all levels of bloggers. So whether you are just getting started as in first time learning how to develop a theme to a seasoned developer, this course will surely help you become a better theme developer using clean code. Build themes for speed as that is just one ranking factor these days.

Below are the course's available:
Keep in mind, more detailed tutorials and videos come with a membership. There are free course's to take if you want to get your feet wet. Here are the free course available.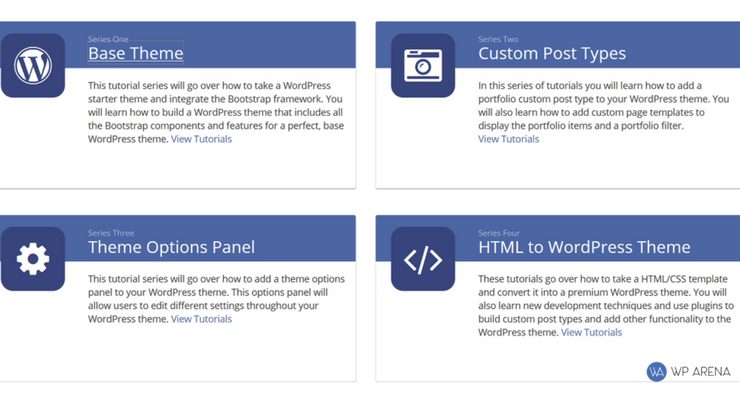 I would suggest getting a membership for BootstrapWP if you are truly serious about creating bootstrap WordPress themes.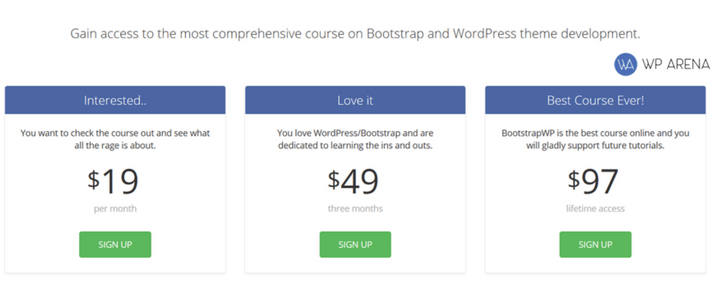 Some courses are free but the good tutorials where the details are going to happen, and the free support come with a paid membership, check out a random free video from this course.
More teaser course are available.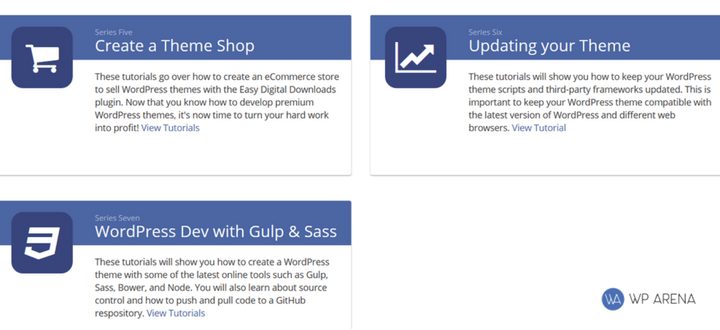 Bootstrap 4 is near, learn how to use this framework.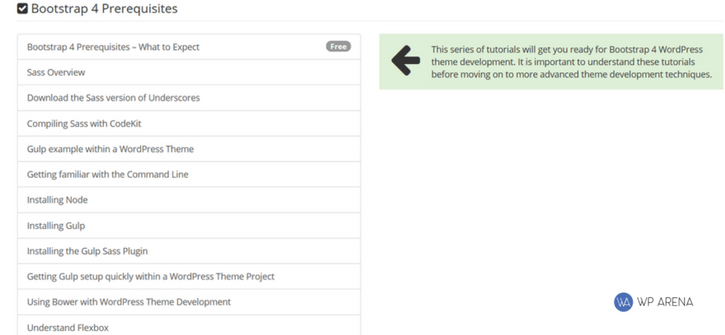 The material that you will be learning through these courses, you can put into practices in real-time and start to build a theme through each course lesson. When your theme is done, why not sell it in their marketplace section. Currently, there are eight themes to choose from. These are paid themes which were built with Bootstrap technology from the members.
Any theme that you create, you can sell it in their theme marketplace and keep 90% of the profits. Nothing is stopping you from selling your new theme from other places. BootstrapWP gives you the tools and knowledge to learn at your own pace. These are step by step courses you take when you have the time to do so.
BootstrapWP Member's Themes
A few themes created so far have been submitted to the marketplace. Here is a little preview of them.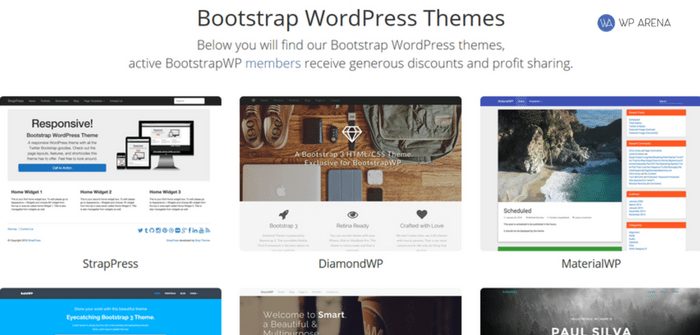 These themes are from real members who took the whole course, stuck with it till the end and created a theme that they wanted to make money from. Hard work does pay off in the end for those folks.
WordPress Theme Development Timeline
This is a rough draft of the steps you will be doing with a membership.
Download WordPress
Set up a test blog to use for this course
Download the starter WordPress theme and Bootstrap and get ready to start creating
Start coding along with the videos/tutorials you will be reading
Learn how to add features (the bells and whistles stuff)
Add your own personal touches after completely the whole course
What's Included In The Membership
Written tutorials for each course
Easy to follow video tutorials
Support forum exclusively for members for 1 on 1 support
The ability to start creating a theme immediately just following what you are being taught
Sell your Bootstrap themes in their marketplace and earn 90% profit of each sale. (submit your theme on other marketplaces as well)
Take learning how to create your own theme off your bucketlist!
Start Learning Theme Creation Today!