The future of eCommerce looks incredibly bright. With more than one million products being sold online on a daily basis, sales volume has increased by more than 20%, and by 2021, the revenues generated by eCommerce are expected to reach about $5 trillion!
However, more growth also means fiercer competition, with a number of e-stores offering the same or similar products at lower prices and outstanding customer experience. So, in order to stay competitive, you need to begin improving all the aspects of your eCommerce business.
In this post, we're offering 5 technical tips that will help you attract more new customers, improve customer satisfaction, enhance brand awareness, and boost sales.
1. Make Your Website User-Friendly
The first thing you need to think of is how to improve the user experience for your website visitors. The most important aspects to focus on are:
Classifying products under related categories and subcategories;
Increasing the loading speed for all pages;
Making sure customers need fewer clicks to reach the desired pages;
Creating an appealing interface relying on color psychology in your web design;
Suggesting related products on every product page;
Adding live chat in order to help customers through their shopping journey;
Adding a "Contact us" page containing all contact information and communication channels (phone, email, live chat);
Adding an FAQ page offering answers to most common customer questions;
Adding social media login options and an easy signup process;
Adding social media account icons to the site along with links leading to them.
2. Go Mobile
At the moment, most search queries and online store visits are done via mobile devices. This comes as no surprise, considering that people spend more than three hours a day on their smartphones.
That's why you need to make sure that your eCommerce website is optimized for mobile with responsive design. In addition, you need to test your navigation and shopping experience, beginning from exploring product pages to closing purchases on the checkout page.
But while having a responsive website is essential, developing a mobile app for your eCommerce business is something that could give you a powerful competitive advantage.
Considering the fact that about 70% of all online shopping activity is done through mobile, having a professional mobile app is a great way to add another easy-to-access platform where customers can explore your products, offers, and communicate with your business representatives.
And the best part is – building a mobile app is now easier than ever. All you need to do is use a good app maker with a simple drag and drop interface and produce your own branded retail app in no time!
3. Optimize for SEO
SEO provides a great opportunity for retailers to reach higher rankings in search engine results and generate more organic traffic. When it comes to SEO, there are multiple aspects you need to cover as you need to optimize for both human users and search engine bots. Here is what you need to start out with:
Do keywords research. Create a list of all terms and phrases used by potential customers in search queries;
On-page SEO optimization. Try to optimize each page of your site (titles, meta descriptions, headings, content) in order to boost your CTR and landing page conversions;
Write informative blogs. Include useful hacks and tips related to your products to add more value to your site visitors;
Improve user experience. Make sure your website navigation is simple enough to allow visitors to explore desired product pages with ease;
Craft a link building strategy to gain more links from authoritative websites;
Be sure to maintain your website regularly and monitor its performance in order to reduce downtime and avoid losing customers.
4. Payment Options and Gateways
Did you know that 69% of online shoppers tend to abandon their carts? The main reason for this is too long or too complicated checkout processes requiring shoppers to fulfill numerous steps. So, if you don't want your customers to get annoyed and go to your competition, the first thing you need to do is simplify your checkout process by reducing the number of steps to a minimum.
Second, you need to provide multiple payment options such as PayPal and add a secure gateway (i.e. a third-party company responsible for taking the money from the customer and sending it to your account) to make money transfers more secure.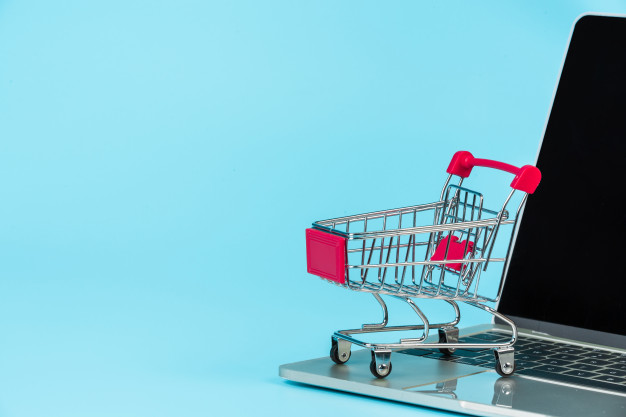 5. Guarantee Your Customers Security
Speaking of security, you need to do everything you can to convince your customers that their personal information and credit card details are protected at all times. Here's how you can do it:
Buy an SSL certificate to encrypt sensitive info;
Use two-factor authentication using mobile phones and emails to confirm payment codes;
Ask users to create strong passwords that contain both capital and small characters, as well as symbols and numbers;
Add a "Privacy Policy Statement" to assure visitors that their private information remains confidential.
Final Thoughts
The eCommerce industry is changing rapidly, so the strategies used in 2019 may not work in 2020. If you want to stay ahead of the competition, your eCommerce website has to transform with the ever-evolving landscape. You need to keep track of the new technologies and use the ones that suit your business best.