First thing first, please take one minute to join our super-small survey below. You just answer yes or no for each question. Ready?
Are you a professional speaker or a passionate coach?
Do you love inspiring people or spreading your knowledge?
Do you want to save both your time and money?
Is your desire to own a website that not only has stunning appearance outside but also works efficiently as a real assistant inside?
Do you need your site to approach as many potential learners as possible?
Do you wish to run your business to earn money along with building your career?
If all your answer is Yes, keep reading because we promise to bring a product which won't let you disappointed: Speaker and Life Coach WordPress Theme, or you can call 'Coaching WP' for short.
1. Who is Coaching WP for?
In this changing-by-every-hour world today, possessing a website is undeniably a must. However, how to make your site attractive enough to boost your business or career is still a tough problem. Coaching WP is a perfect solution for those who are working as speakers, trainers, mentors, therapists or in any career related to coaching. All your services, your knowledge, and your lessons will be transferred fully and precisely to the Internet via a great website then shared to the whole world as you wish.
Coaching WP doesn't take much of your time to install; that's why it fits for busy entrepreneurs as well. It just takes about 30 minutes to install, but the result is breathtaking: you are going to have a site which promisingly attracts thousands of visits. Being created by professional developers and designers, this theme is totally easy to use and customize with Drag and Drop Page Builder and column layouts.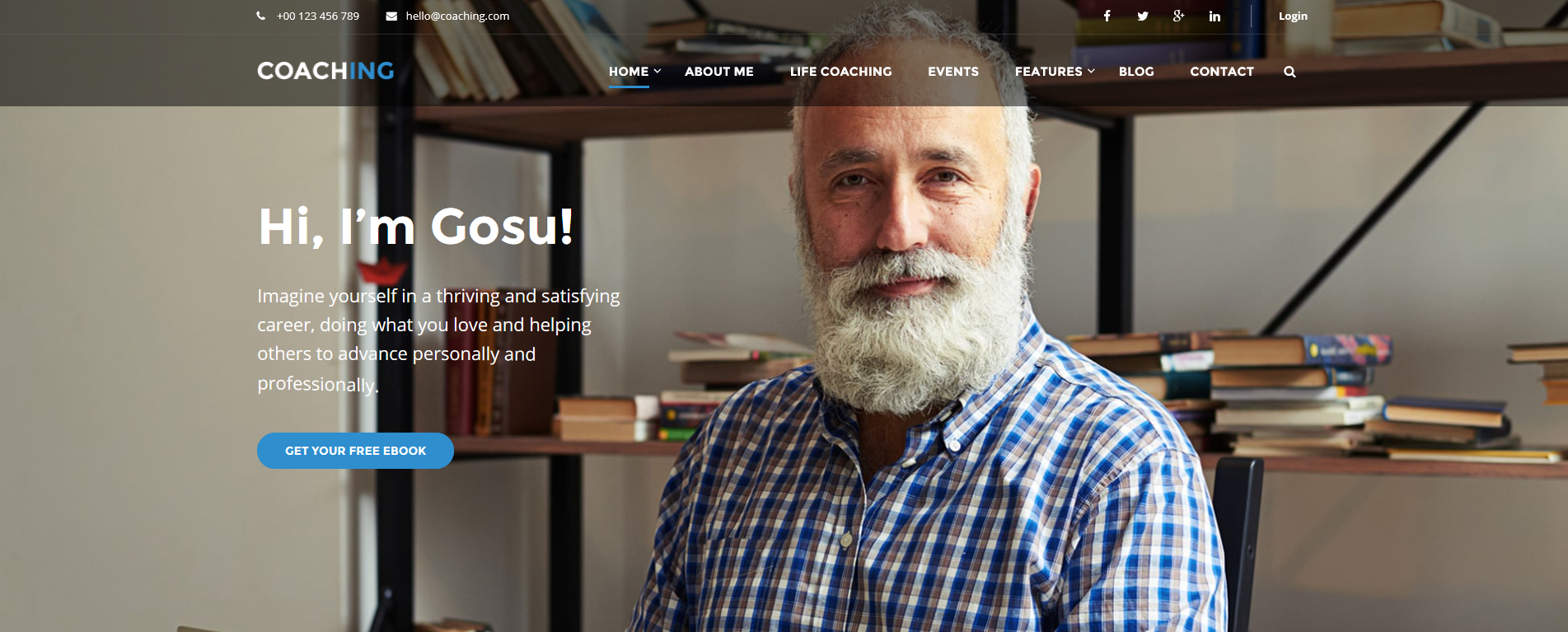 2. What make Coaching WP outstanding
We all know that appearance is the very first factor taking an impression on anyone who visits your page. Like any other products from ThimPress, developing team always pays attention to every design that makes your visitor fall in love at first sight. The combination of each excellent features creates a perfect dress for your page: unlimited color scheme assists you on decorating the site as your own style; parallax effect makes photos and objects look fancy. You can also switch different thoroughly-designed header layouts that can surprise your visitor every time they access your site and give them a fresh experience like they have never been here before. Moreover, all these features will work fluidly on any-sized PC, tablets or mobile devices thanks to responsive code.
It would be great if you can make your money right from the work you love, right? With Coaching WP, the money automatically and smoothly runs to your bank account via payment gateways while yourself are free to be creative with your inspirational messages to the world. WooCommerce is a plugin added to this theme to turn your site into an online shop integrated with search filter or recommendation section. If you collect all your experiences into a book and want to sell it, just upload it, and WooCommerce takes care the rest. Books, therapy services or whatever you want to sell on your page will apparently look like another eBay or Amazon that everyone is in love with. It can save time for you and your customers. Quick and convenient!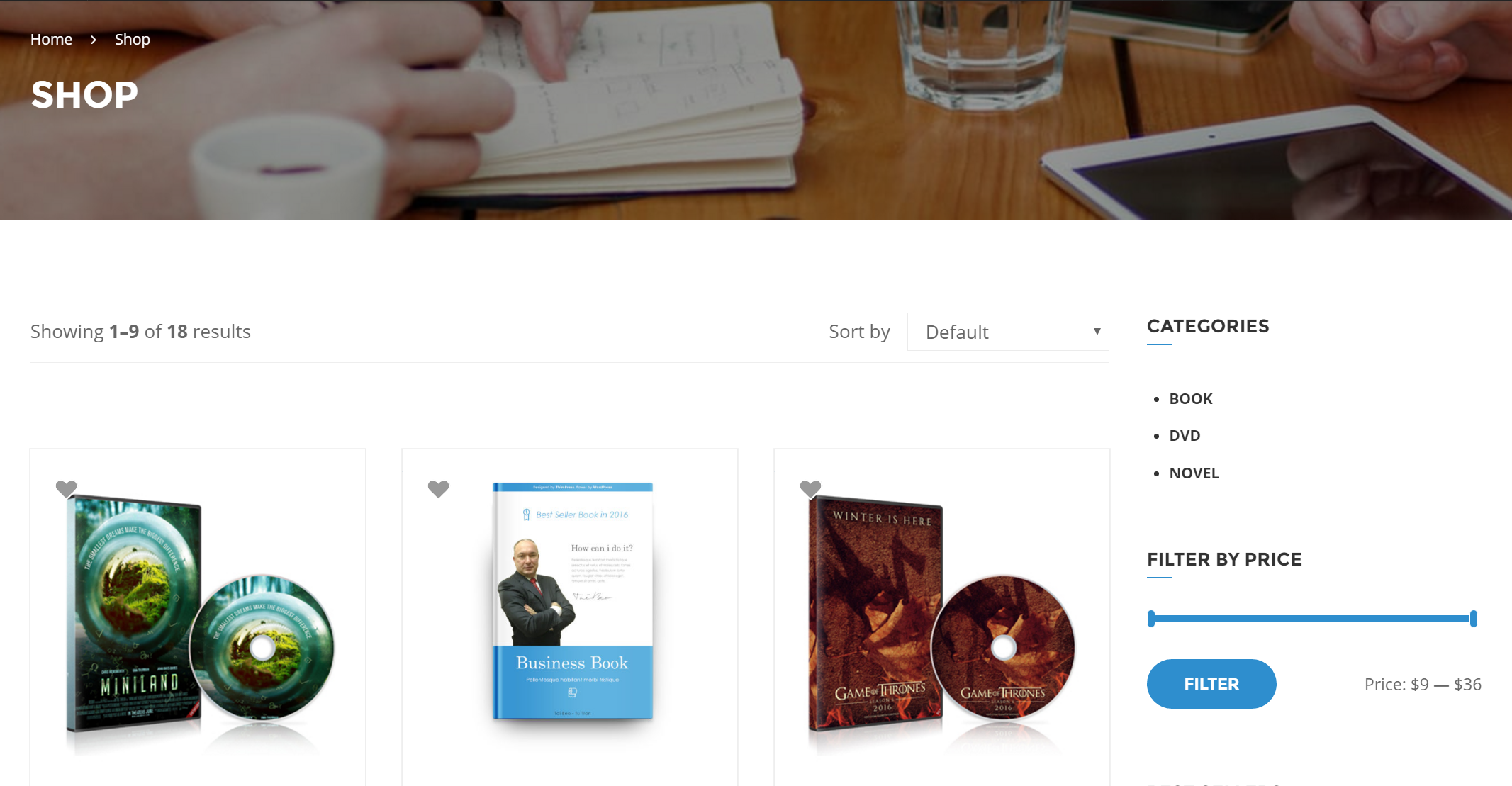 Multiple homepage layout demos
You can try on several homepage demos from the layout library to find what fits your idea the most. Coaching WP is always ready with the showcase of elegance. Are you a speaker? Are you a personal trainer? Are you a healthcare assistant? Don't worry. I'm sure you will pick one satisfying your demand. Each of them is all elegant and glamorous enough to catch everybody's eyes.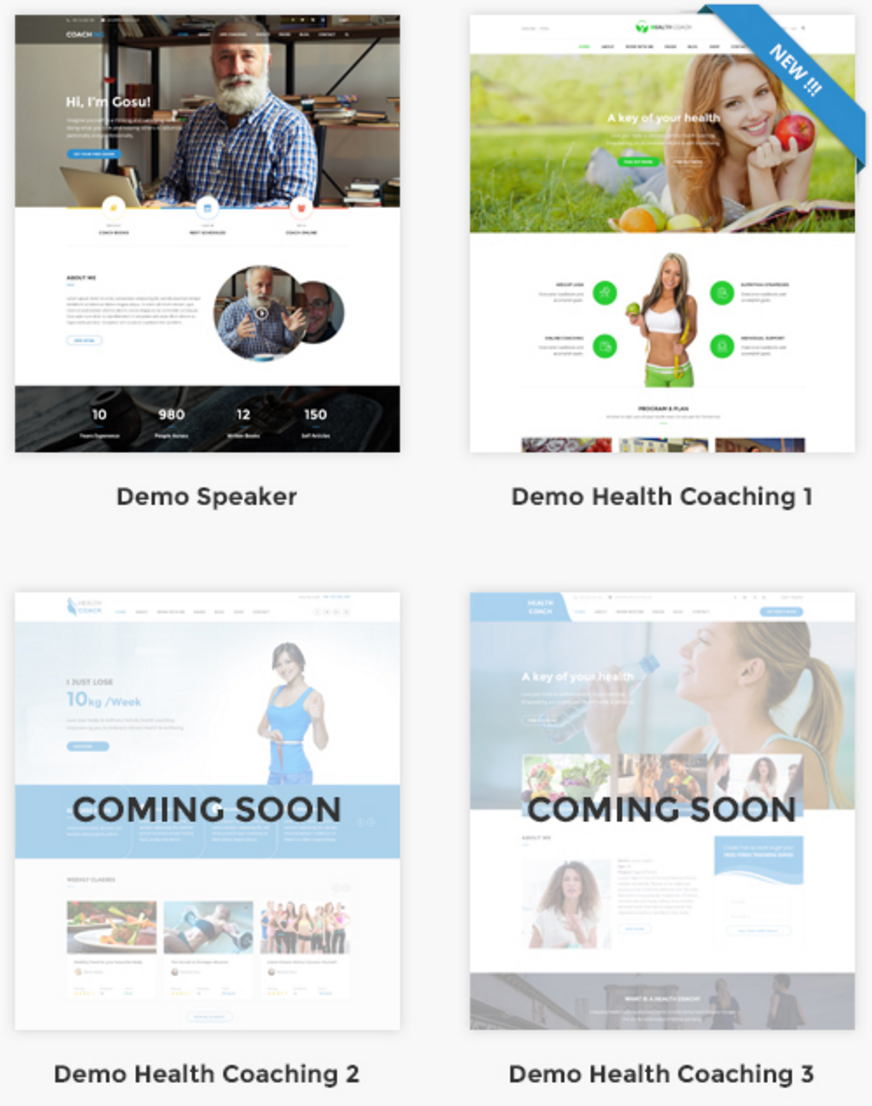 I should affirm that every life coach website MUST equip this plugin. Why? Over 10,000 universities and schools are using LMS – Learning Management System as the magic tool to control the courses. Every visitor of your site could be your potential learner if they take a look at your course system. LMS helps to arrange them scientifically and impressively. It is considered the most powerful plugin for education-related websites, which has been proved successfully by Education WP – the best-selling education WordPress theme.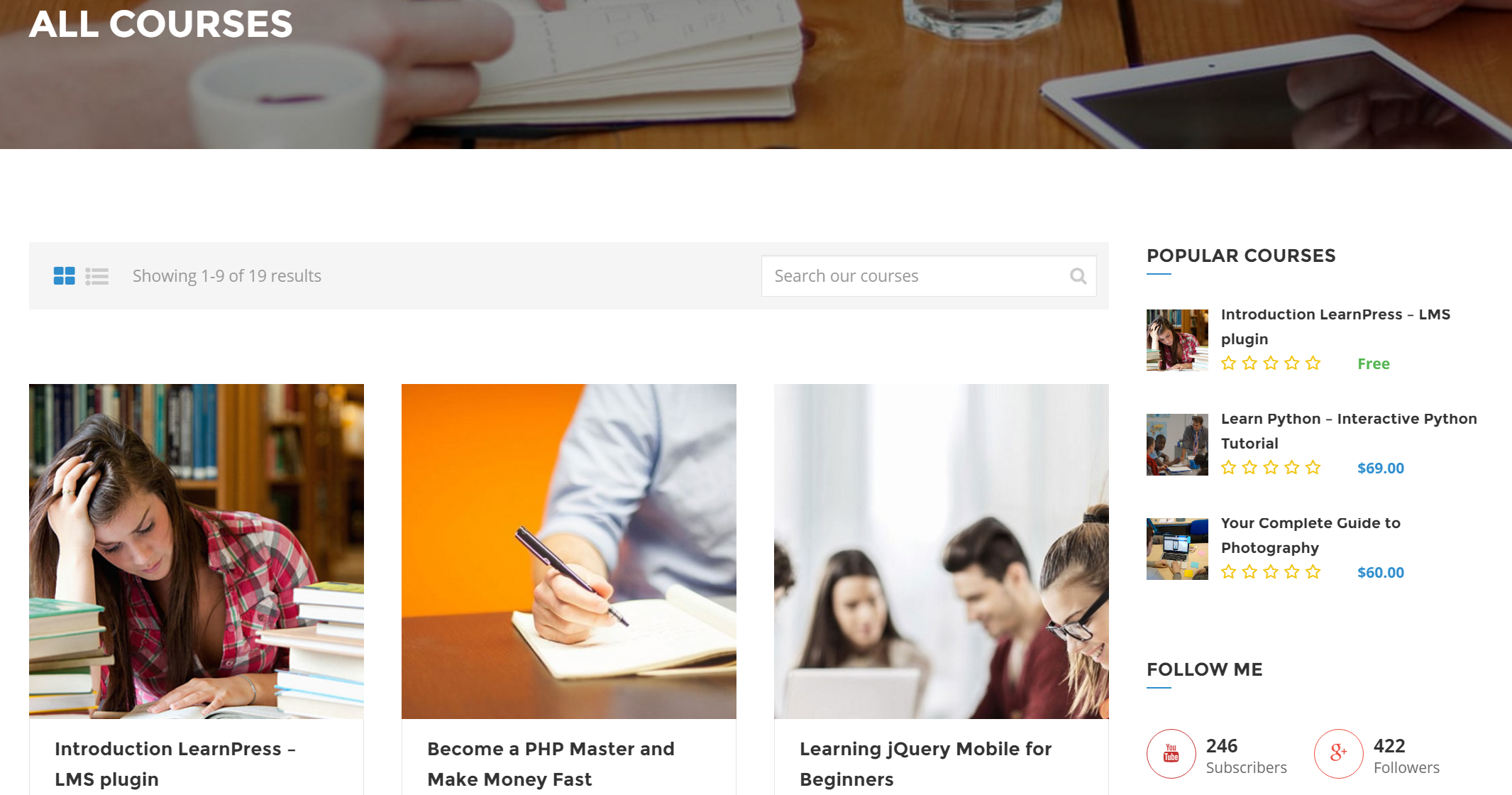 Special effects and animation
It is obvious that people tend to be focused more on things with action than standing still. Therefore, ThimPress added lots of effects to Coaching WP to make it different. No one can resist researching more about a speaker whose information is displayed lively in front of their eyes. You will become the first-class one standing out of others with tedious portfolios out there. People also wish to see what you've done from the past until now, to consider whether they choose the right one or not. Consequently, Coaching WP provides a timeline scroll with an interesting effect that gives your visitor an overview about you since then. But it isn't over yet: Coaching WP improves interaction between visitors and the site by hovering introduction boxes with marvelous detailed info cards. Try it yourself!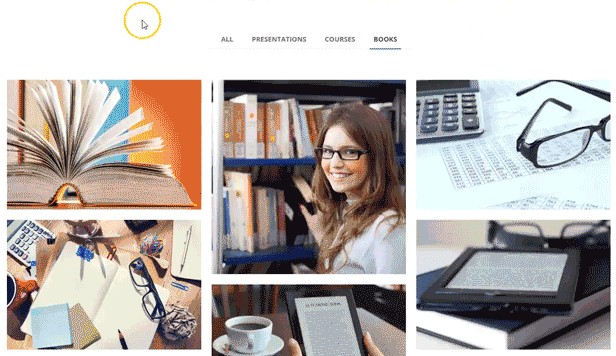 Assist in event management
Good mentors or coaches always have tons of tasks to do, and sometimes it is hard to manage and handle all of them. Understanding this very well, ThimPress integrated a smart listing event management system to help on reminding your visitors about upcoming events, together with a stunning countdown clock.
Have you ever worried about your right-to-left language? Now you can totally relieve because Coaching WP supports to display these kinds of languages. Besides, it also acts as a professional translator so that visitors from any countries can access your site. Goodbye, language barrier!
Search Engine Optimizing:
If water is one of the essential factors of life, then SEO is now the most important criteria to decide the success of a business in this digital era. The more people know you, the more your career would be developed. Coaching WP is written to be a "soulmate" of search engines: they understand everything this theme wants to say. It means that Google bot, for example, will detect the keywords on every post on your site, and take it to the first place of the search results. Incredible, huh?
Collaborating with Contact Form 7 to be a perfect match to boost your marketing or advertising activities, MailChimp is an intelligent solution to keep in touch with your customers or your learners. Your email will be beautifully decorated with the necessary information to send to your beloved customers to save your money and effort but still with productivity.
3. Final thoughts about Coaching WP
To be honest, Coaching WP is not the only one theme for a coaching career. But it is one of the best themes recently with amazing features. To explore entirely and exactly what Coaching WP is, you'd better try it yourself to even experience which I don't have a chance to fully mention here, like:
More about LMS Plugin: Drag & Drop course curriculum management; various payment methods: PayPal, 2CheckOut, Stripe, Authorize.net or Offline; course collection; course review/rating, quizzes with many different types, students and instructors' profile; wide choice of instructors for every course; certificate for students; etc.
Revolution Slider: numerous icons and effects are free for you to support presentation.
Drag & Drop page builder with SiteOrigin: arrange your site following your idea. Just choose a block, drag, then drop it to the place you want. Done!
Custom widgets and multiple columns layouts: you can add more widgets because the site is now having plenty of columns.
Contact form 7 supported: Contact form is not a trouble anymore. Visitors' information now can be saved easily with this form.
Amazing Menu with Mega Menu: this plugin allows you to create a countless number of the astounding menu.
Hope you enjoy this!