Although there are innumerable names in the WordPress forefront that provide quality WordPress themes, however, CyberChimps is a brand that everyone can rely upon. For several years now, this brand has been providing premium and free themes, integrated with advanced features as well as functionalities.
Right from small-scale agencies to newly founded startups, CyberChimps has a theme specially designed for almost everyone. Having said that, if you scrounge through their options, Responsive is the new one that you can try out for satisfactory output.
Though it's been a while since they launched this theme, some of the new features and updates were released lately. And hence, I come up with my review here.
By stimulating a blend of elegance and innovation, the theme has got a unique look to it. In terms of popularity, the theme has reached more than a million downloads.
Available in free and premium versions, Responsive comes assimilated with a variety of aspects. So, keeping the technicalities aside, scroll down and read about my take on this theme.
Design & Compatibility of Responsive Theme: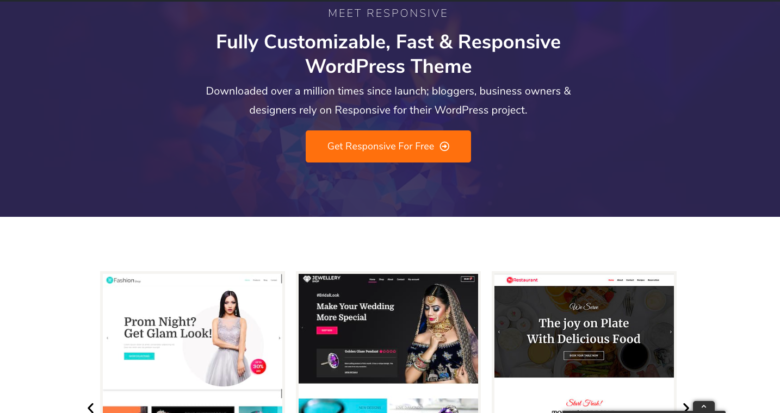 At first glance, one can figure out that the theme looks stylish yet simple. When I installed and activated it into my WordPress website, I was actually happy with the final outcome.
True to its name, the theme is even responsive and worked well on all of the devices for my site. Therefore, you can ensure that your visitors wouldn't have to face any problems while surfing your website through different screen-sizes.
Thanks to the default schema.org markup that the theme has, it helps to enhance site's ranking incredibly. Also, as far as compatibility is concerned, it worked well with WooCommerce, Elementor builder, and caching plugins. You can execute the compatibility test to evaluate the results on your own.
How Easy Is It to Customize?
One of the factors that are going to grab the majority of plus points is the theme's customizer section. Responsive comes with its own different panel that handles all of the edits and customizations. Right from experiencing real-time changes to customizing typography, layout, menu, and more, this section helps you with almost everything.
Another good thing about this theme is that it's got basic layout, devoid of fancy elements and buttons. Thus, when you are customizing your website, the process will be straightforward and seamless. Going to the customizer section, you can add or delete elements, adjust layouts, change colors, and alter several other aspects to make the site look professional.
As far as styling is concerned, the preview area on the right-hand side is pretty useful. As you can see in the screenshot below, different pencil-like icons are meant to help you discover corresponding options for one element.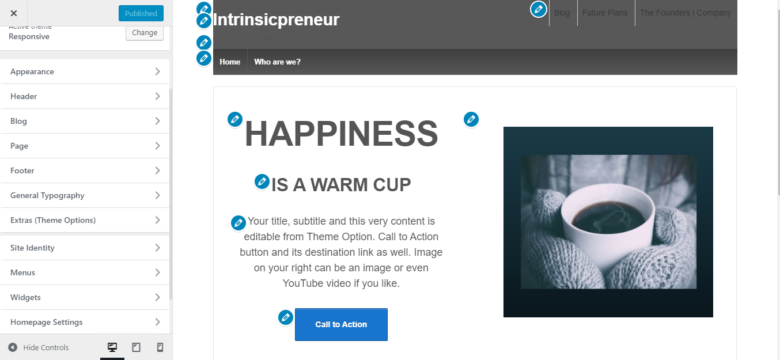 Coming to header and footer customization, CyberChimps has added an array of options here. While customizing the header section, you can change menu styling, colors, and more.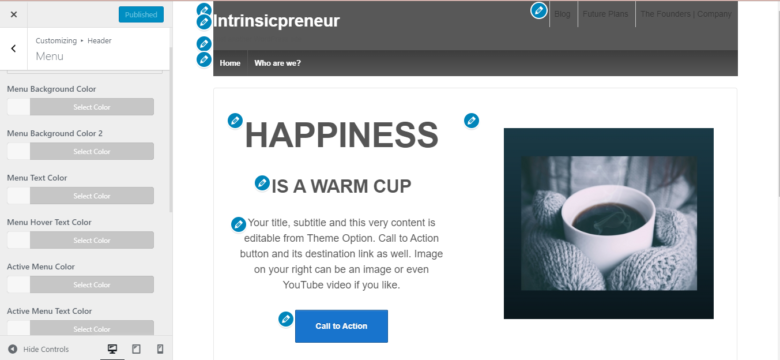 Likewise, there's a lot that you can find for the footer's section as well. For instance, you can alter the layout, edit color variants, and try different elements as per your requirement.
If you wish to have additional configuration options, visit Extras section. Once there, you can add PHP scripts to embed them into the footer or header area. Apart from that, you can also add social media platform icons and create sticky headers here.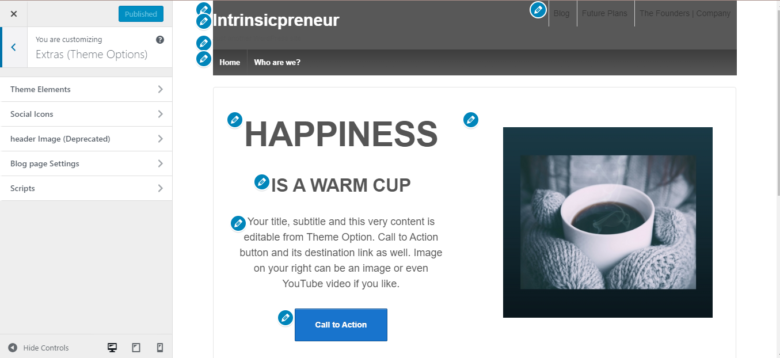 On top of everything, if you're looking forward to designing a WooCommerce website using Responsive theme, customization would be a breeze for you. Whether it's checkout page, color combination, product catalog, or product sale notice, you can customize and alter almost everything.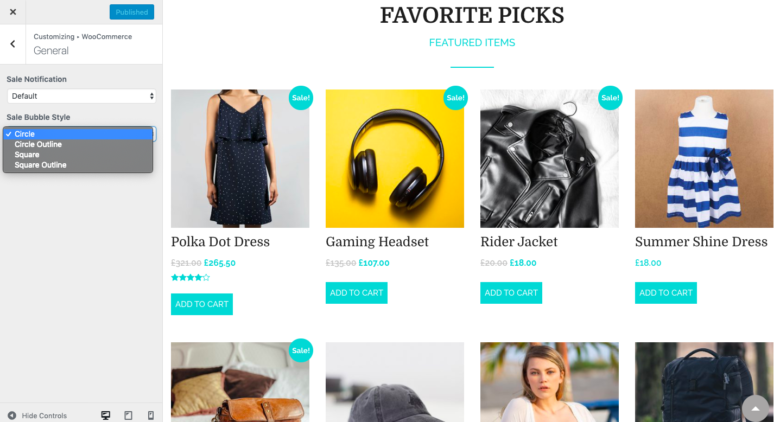 Since a lot of focus has been given on the responsiveness, this theme provides you a preview option in that context as well. So now, while designing, you can see how your site will appear on different devices. For that, scroll down, and you'll find the device option at the bottom.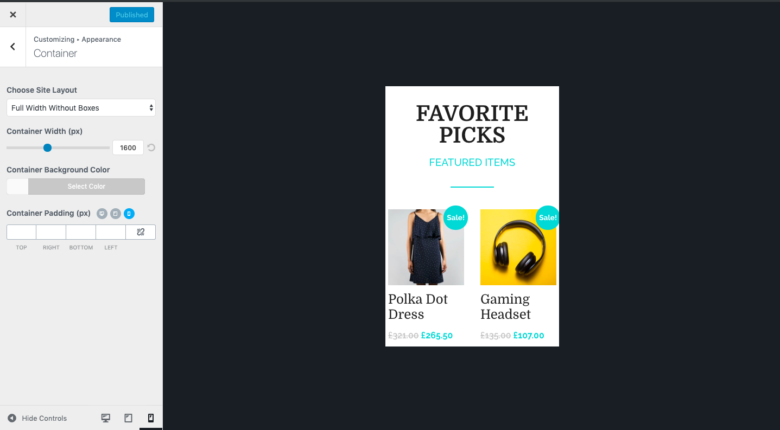 All-in-all, the theme comes with an effortless drag and drop functionality, helping you design blog posts and web pages as efficiently as possible.
Further, those who're beginners in web designing field, an add-on by the same company can be used to import pre-developed designs.
Pre-Build Websites to Import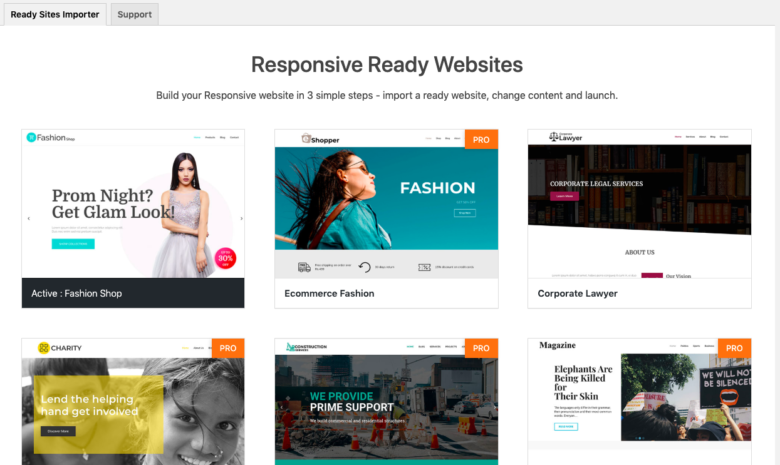 Who doesn't like demo sites? Especially if there's somebody who doesn't want to invest time and effort in developing the site from scratch, pre-made options can work wonders.
So, coming to what Responsive has to offer, you get a completely different option that will help you utilize Responsive plugin to a great extent.
Click on Appearance  and go to Responsive Options. There, you'll find Theme Documentation. Click on See Documentation, and you'll be redirected to a new window.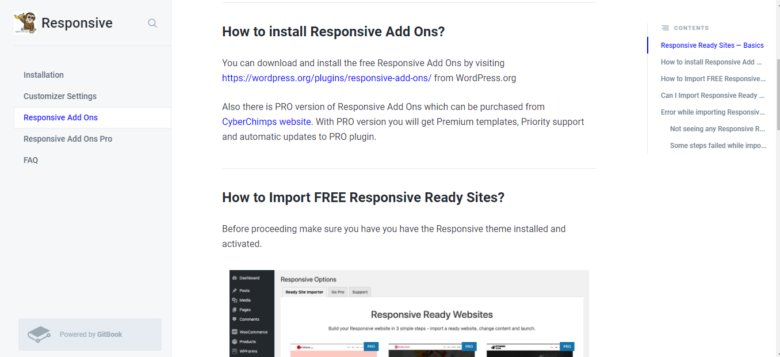 Once there, you'll find five options on the left side. Click on Responsive Add Ons, and you'll be able to see the information regarding how to download this plugin and import sites on the right side.
All of the pre-built sites that you'll find are developed with Elementor. Thus, you'd need to install this builder plugin if you wish to relish the drag and drop functionality with these demos.
Also, if you're using the free version of the Responsive theme, you can get access to 17 pre-built sites. Or else, in the premium version, there are more than 30 options for you.
How to Import Pre-Designed Websites?

For sure, importing demo sites wouldn't turn out to be a difficult task for you. Having average skills in website development, I didn't come across any considerable obstacles myself while importing sites.
To begin with, install Responsive Ready Site Importer and go on with the process of setting up your brand's platform.
To start with, choose a template that matches well with your requirements
To import the demo, you'll find an Import button towards the top, click on it
After clicking, you'll be redirected to a new page, confirm there to move forward
And then, you can begin editing and customizing
One thing that I liked here is that if you've already imported any content, the new demo site installation will delete the previous data. Hence, you wouldn't have to do it manually.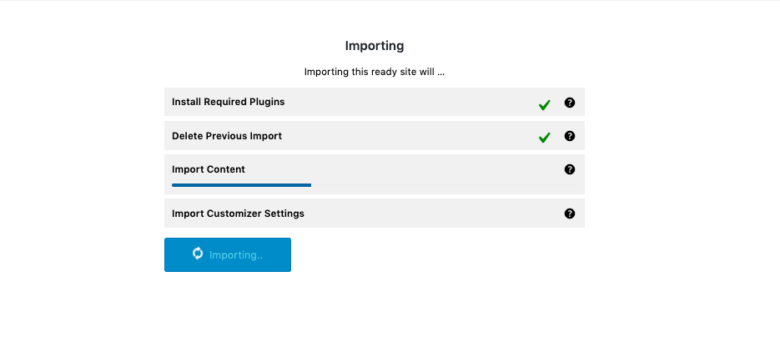 Another amazing feature that should be highlighted is that you wouldn't have to install any additional plugins to set up the site. The importer by Responsive will install as well as activate the necessary plugin, images, demo content, and more for your use.
Is The Premium Version Worth It?
Of course, when you're getting additional features, quick support, and advanced functionality, the premium version is totally worth it. However, it may not make sense to pay $27/year for a premium version if you haven't tried the free variant yet.
Even in the free version, you can get a good number of features and elements to create a site. Thus, I'd recommend working with the free version before paying off an amount from the pocket.
Final Words
With a handful of updates, CyberChimps has enhanced Responsive theme tremendously. Moreover, the flexibility that this theme carries is perfect enough to design a responsive and quick loading website.
So, with this Responsive theme review, I hope the benefits of the theme would be clear by now. If you go with this one, you can ensure a myriad of customization features and elements.
Also, if you're choosing the premium version, you get 30-days money-back guarantee. Hence, even if you didn't like the paid theme much, you can always demand your money back.
So, go ahead and try Responsive by CyberChimps on your own and let me know how the theme turned out for you.